If you waited until the day before Halloween to get a costume together like every normal person, don't fret. Comedian Benito Skinner, better known as Benny Drama, put together the ultimate spooky style guide and tailored it specifically to zodiac signs. No need to be indecisive and contemplative at any generic mask and wig wall — your costume was decided by the stars.
Pairing high with low-end garments and accessories, from the cheesiest of burger costumes to the sleekest of Versace trench coats, Skinner has curated your entire night's look. So don't show up in last year's lazy vampire costume, because your friends may not peg your look as recycled at first, but their Timehop never forgets — Geminis, we're looking at you.
Check out PAPER's zodiac signs as halloween costumes, and watch the video with Benito Skinner, below.
Taurus: The Cheeseburger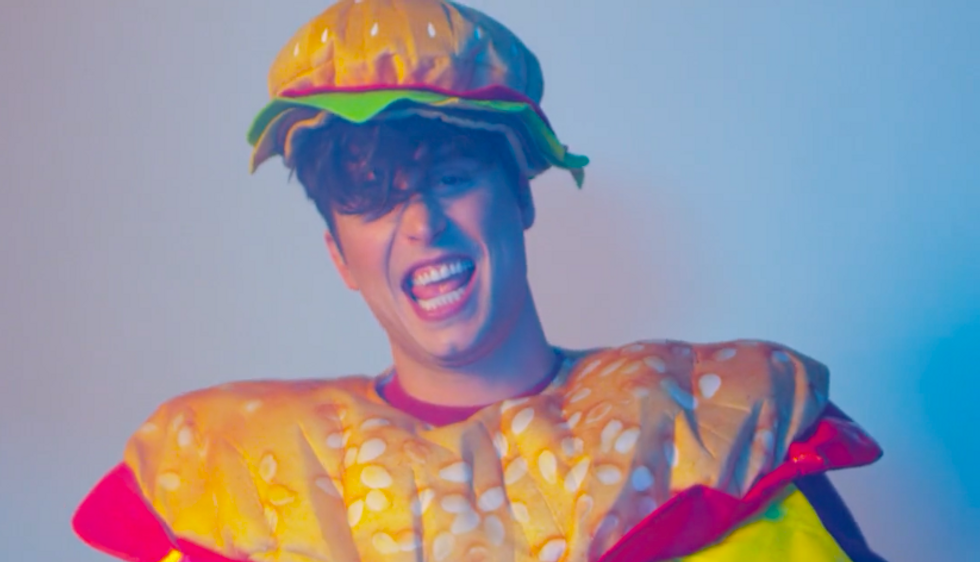 Ever been such a bro that you just need to throw on your Cheeseburger costume and call it a day? You might not be the most stylish at the party, but it's not about what you wear, as much as how you wear it. Your laziness is your point of pride, and hey, you're just here to party anyways.
Capricorn: The American Psycho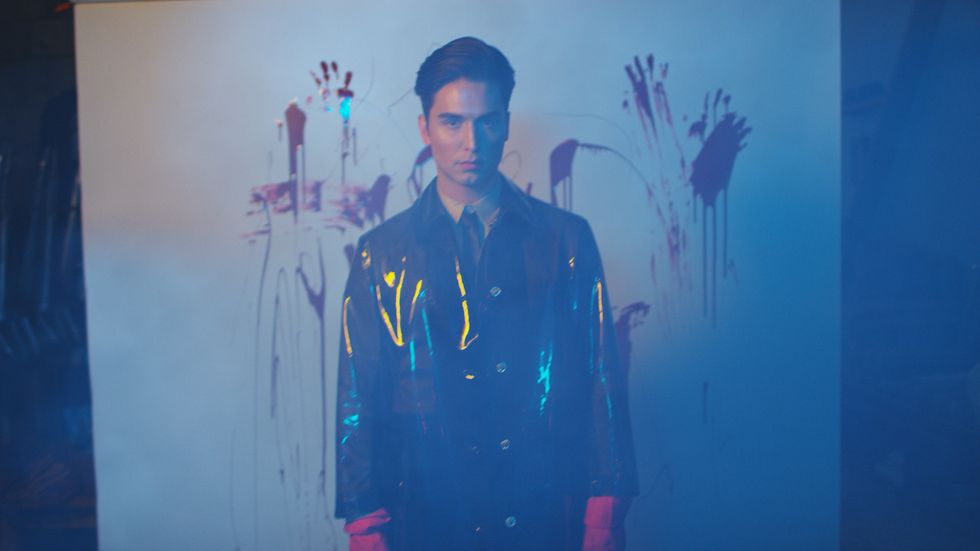 Shirt, joggers, tie and loafers: Salvatore Ferragamo, Trench: Versace
You're def not as psycho as all of your exes say you are, so why not get back at them by dressing like one? You may not be as polished as Patrick Bateman, but you'll definitely come close in this sleek Versace coat and Ferragamo shirt.
Virgo: The Surgeon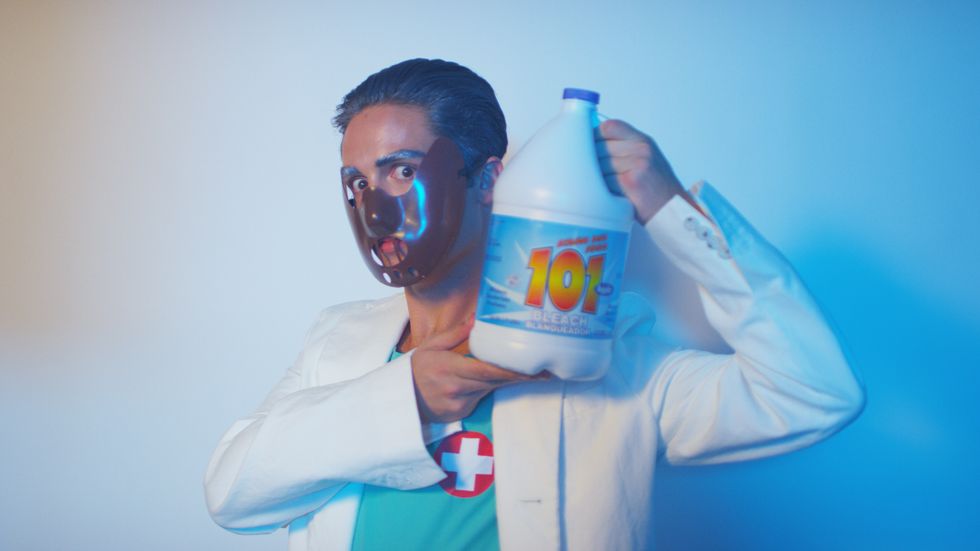 Virgo season may have come and gone this year, but stay memorable in this sexy surgeon costume. You may not be saving lives in your line of work every other day of the year, but at least for one night you can pretend.
Pisces: The Picasso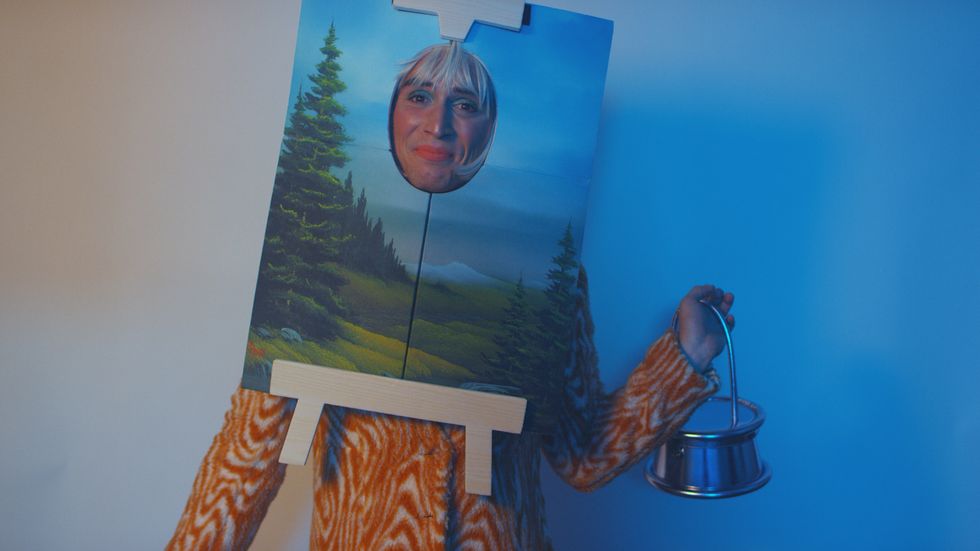 Jacket and dress: Kenzo, Purse: Area, Boots: Dion Lee, Tights: Gucci
You know you're a work of art, so why not place yourself in The Louvre? We're talking in the very front, printed right on the inside fold of the visitor's pamphlet. Screw being a sexy nurse or a sexy police officer, you're worth at least a cool $50 million at Christie's.
Aquarius: The Butterfly Burner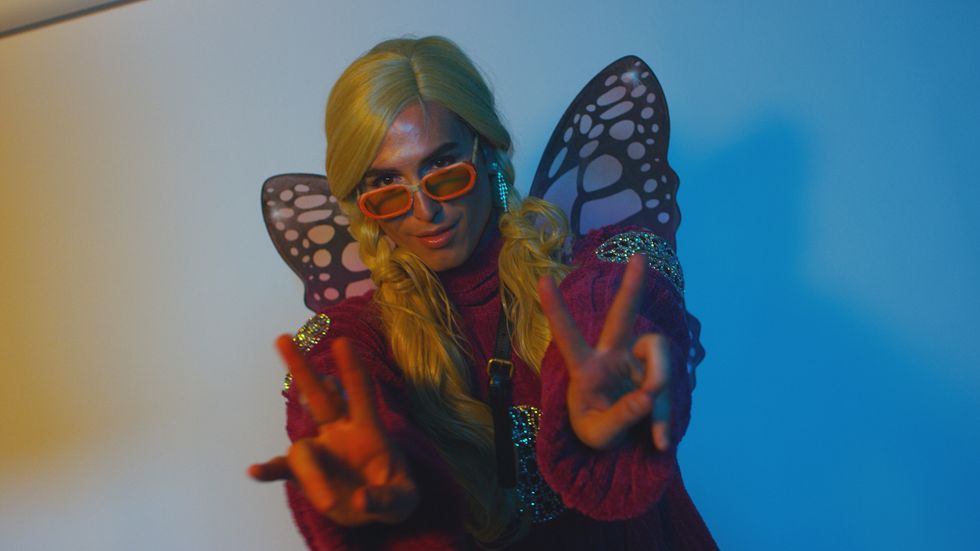 Boots and bag: Versace, Sweater: Area
To the Aquarius readers: listen, we know you've been to Burning Man several years in a row. Be economical and save for next year's trip; up-cycle your wings and fly on down to the Halloween party in your Playa best.
Libra: The Elle Woods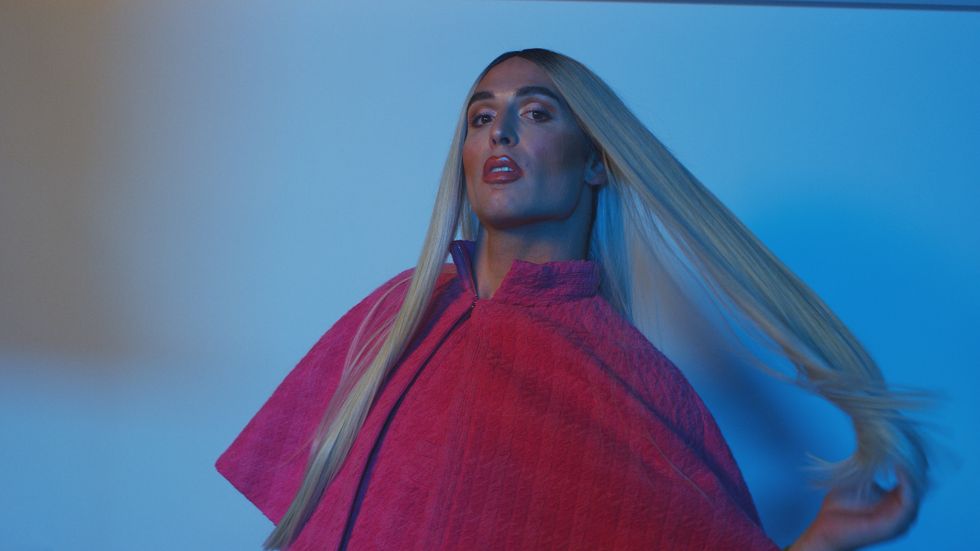 Jacket and shoes: Chanel, Tee: Versace
If a diva is the female version of a hustler, then an Elle Woods is the Libra version of a diva. You're strong-willed, poised, and pretty in pink. You may not be headed to law school on All Hallows' Eve, but in this fierce Chanel and Versace look, you totally could.
Leo: The Pageant Queen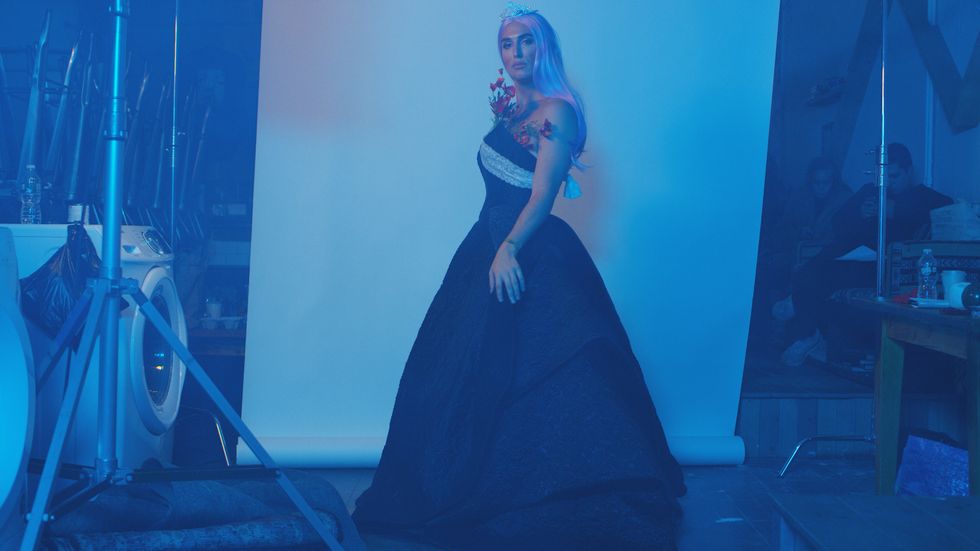 Gown: Zac Posen
You're a queen, period, but in a room crowded by people in the most flamboyant costumes known to man, your personality might not stick out on its own. Instead, just take up space in your poofiest Zac Posen gown, and let those other signs know who's boss.
Gemini: The Two-Face
Shirt, blazer and pants: Off-White c/o Virgil Abloh, Harness: Gucci, Bag: Salvatore Ferragamo
Will you or won't you show up? There's a 50/50 chance. Dress up in this Off-White c/o Virgil Abloh Two-Face costume to give both of your personalities room to breathe at the evening's soiree.
Cancer: The Witch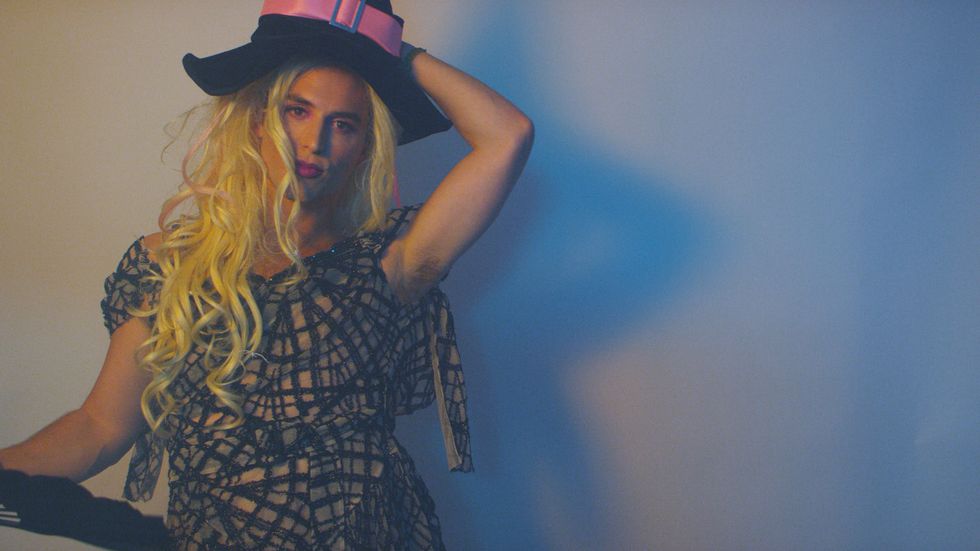 Dress: Simone Rocha, Boots: Dion Lee

Ooo, spooky! You may not have the most original costume at this year's Halloween get together, but you're not about the costumes — you're about the souls! So put on that pointy hat, get drunk, and get to having deep talks in the corner with a friend-of-a-friend that you just met.

Sagittarius: The Raven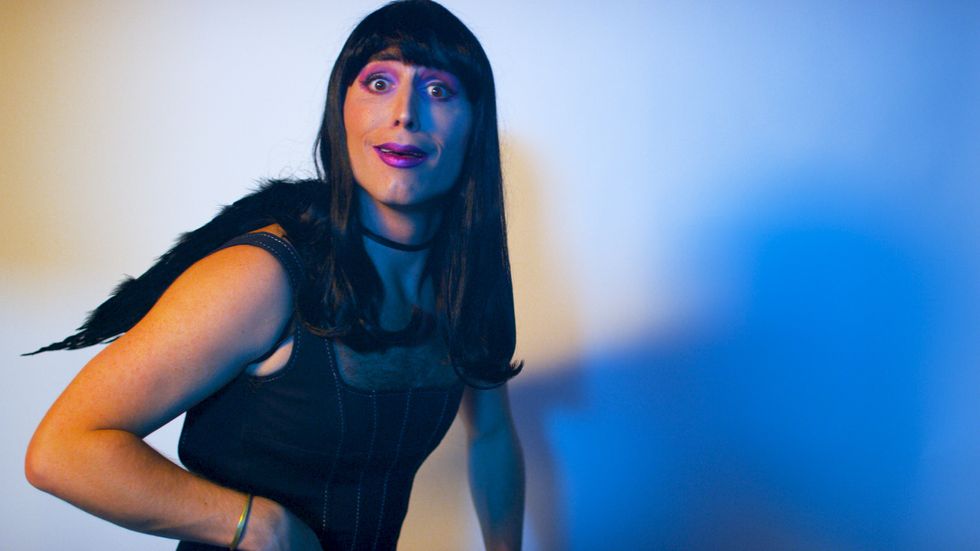 Dress and boots: Dion Lee
To our Sagittarius readers: you're going to get in a fight tonight, and you know you can't handle that. The Raven costume is perfect because if you look menacing enough, your belligerent opponent might back down so you don't have to run away from the party again.
Scorpio: The Kinky Nun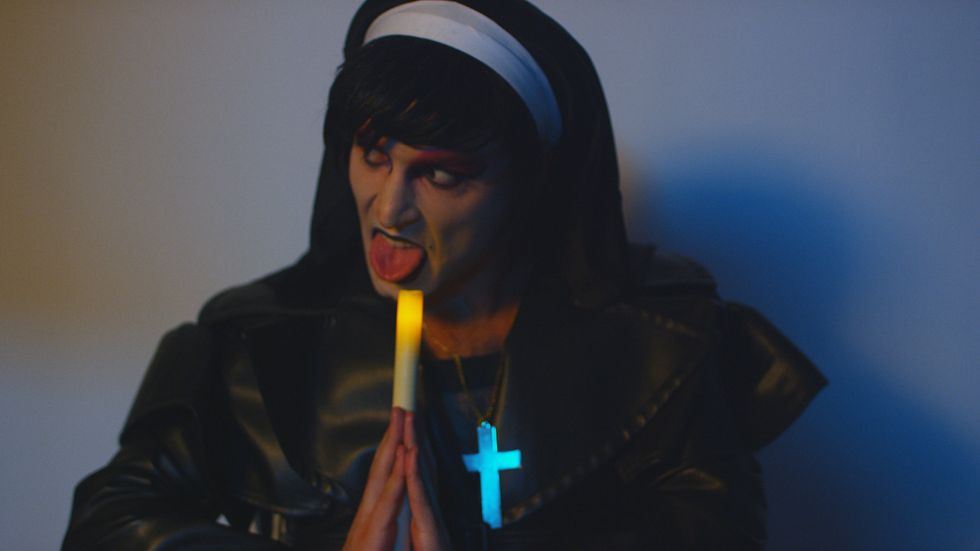 Coat: Adeam, Pants: Salvatore Ferragamo
Kinky is the same as spooky in your world, so take the high-fashion nun outfit you wear on the regular to the BDSM extreme. Be a freak, because on any other night of the year, you'll have to keep it in the dungeon.
Aries: The Fame Monster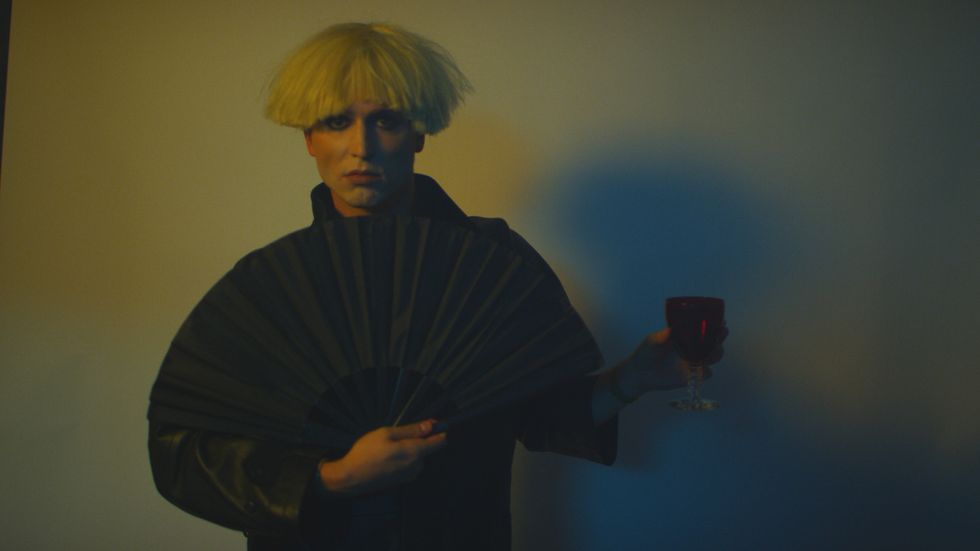 Coat: Salvatore Ferragamo, Boots: Dion Lee
Aries pals, pay tribute to Mother Monster with this look to celebrate the 10th anniversary of "Bad Romance" and hopefully manifest those Enigma tickets you've been begging for all year.