If there's one name in fashion that never shies away from experimentation and extremity, it's Demna Gvasalia. The designer, who recently announced his departure from the fashion collective Vetements, has successfully brought his provocative sensibility into his position as creative director at Balenciaga.
Spring 2020 was no different, as the Georgian designer sent out models in boxy pedestrian suits and massive bell-shaped ball gowns that spread wildly across social media this weekend (as Gvasalia designs often do). Among this season's many boundary pushing details were the towering, ultra-enhanced cheekbones and hollowed cheeks that appeared on models.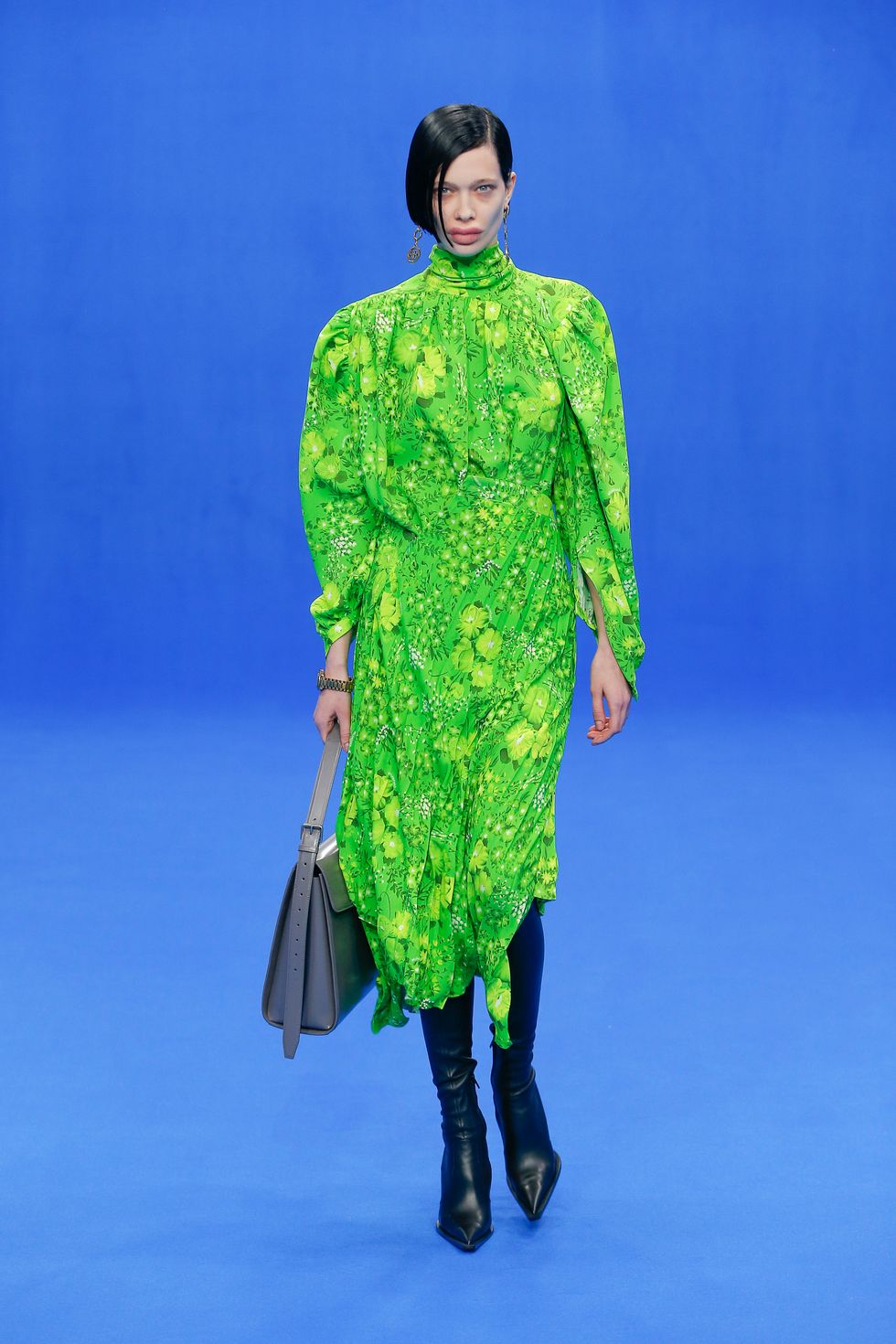 The alienesque look was created using prosthetics and was the work of makeup artist Inge Grognard, who also incorporated an extra massive pout resembling a botched lip job into the show (see above). Gvasalia further employed the assistance of prosthetic expert Alexis Kinebanyan, who helped bring his daring vision into reality.
"Demna works a lot on volumes to reshape the body and he wanted to do the same on faces without changing the strong character of the person involved," Grognard told Vogue. Although quite the statement for Balenciaga Spring 2020, the use of prosthetics has been circulating throughout pop culture for years.
Lady Gaga famously wore prosthetic horns on her forehead, cheekbones and shoulders during the early 2010's Born This Way era, and specifically on the April 2011 cover of Harper's Bazaar. "They're my bones," the pop star said at the time. "They've always been inside of me, but I have been waiting for the right time to reveal to the universe who I truly am. They come out when I'm inspired."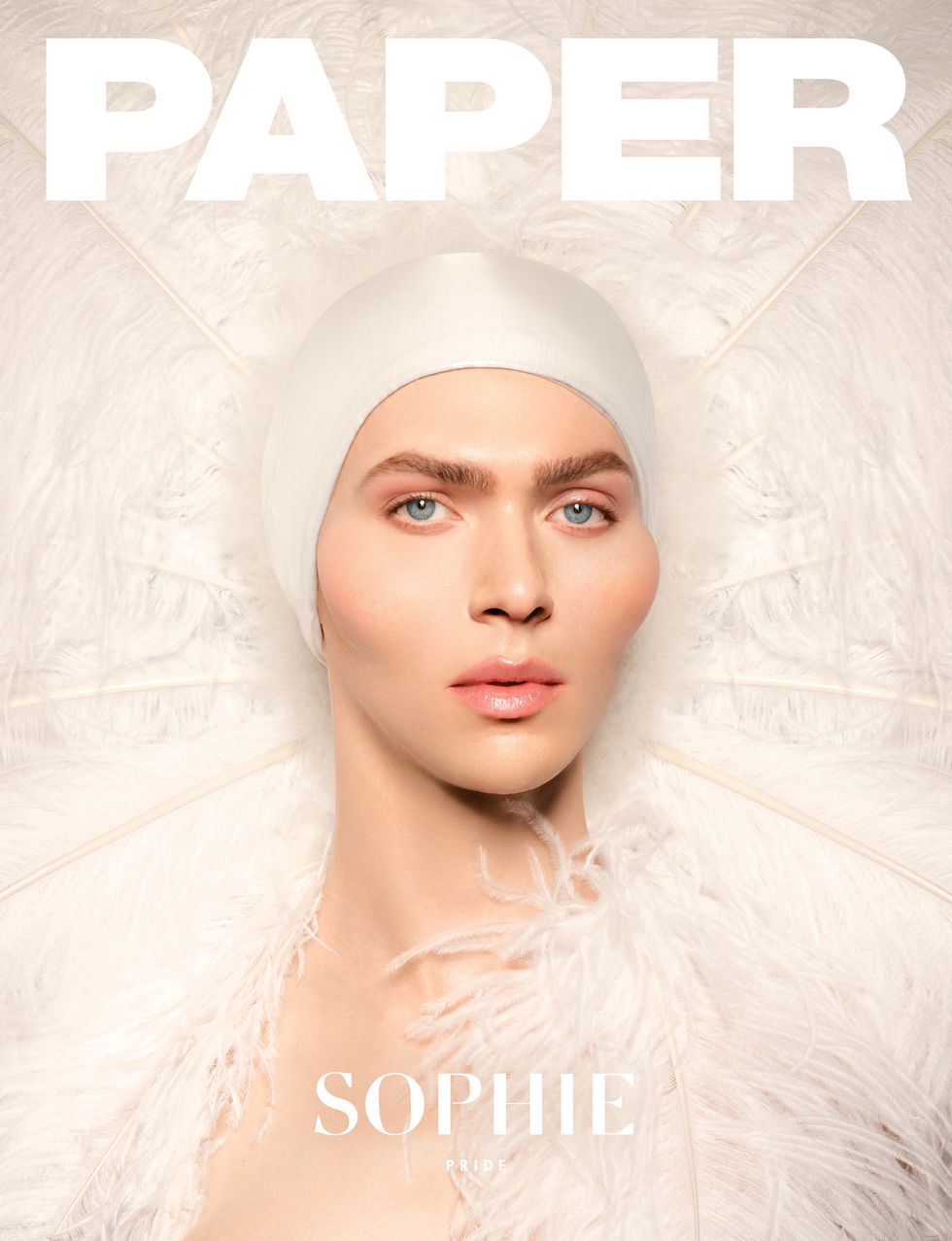 Photography: Jason Altaan
According to the American Society of Plastic Surgeons, close to 18 million people received surgical and invasive cosmetic procedures in the United States in 2018 alone. With his Spring 2020 presentation, Gvasalia aimed to both play with and question how deeply deranged our collective obsession with plastic surgeries has become.
As we continue to normalize and perpetuate even more unrealistic standards of beauty, how far is too far? Gvasalia asks.