Wax figures are universally freaky and terrible, but it's true that some are slightly better than others. More generic-looking celebrities come out okay in wax — it's a medium that lends itself to blank gazes and lip fillers. Most influencers would probably fare pretty well!
Madame Tussaud's has however historically failed to accurately depict anyone with uniquely iconic, instantly recognizable features. A perfect example of this? Beyoncé, whose likeness has been crudely, brutally rendered at various Tussaud's locations for more than a decade now.
Begging forgiveness for its many well-documented sins, Tussaud's unveiled a brand new Beyoncé figure today. And it's actually not that bad? Ripped from her historic Coachella Homecoming performance, the statue avoids many past mistakes. They didn't make her white, for example.
It took us many years and bad wigs to get here. Below, a history of cursed Beyoncé statues.
This drunk girl at the club version of Beyoncé, first unveiled by the London Tussaud's location in 2004, is disrespectful not only in its lack of accuracy (especially evident when juxtaposed with the real woman), but also because from another angle Beyoncé's panties are exposed for hordes of camera-toting tourists to see. The janky bachelorette party veil was added to celebrate Beyoncé and Jay-Z's engagement announcement in 2008.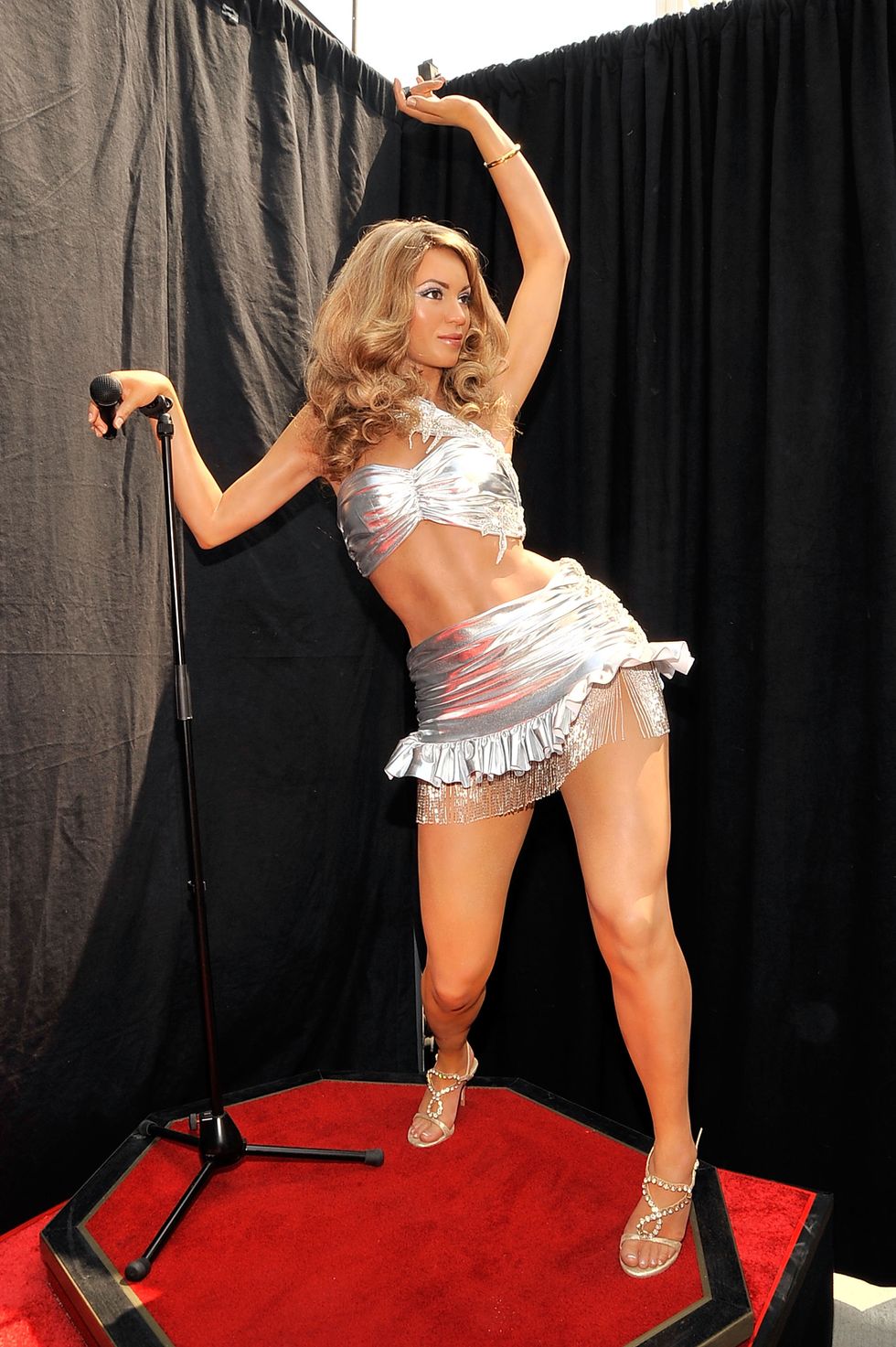 If a Beyoncé impersonator showed up to work looking like this 2008 wax iteration of Beyoncé from Tussaud's Hollywood, she'd be fired. (I'm not sure what the workplace is, that hires Beyoncé impersonators? But you get the point. This does not look like Beyoncé.)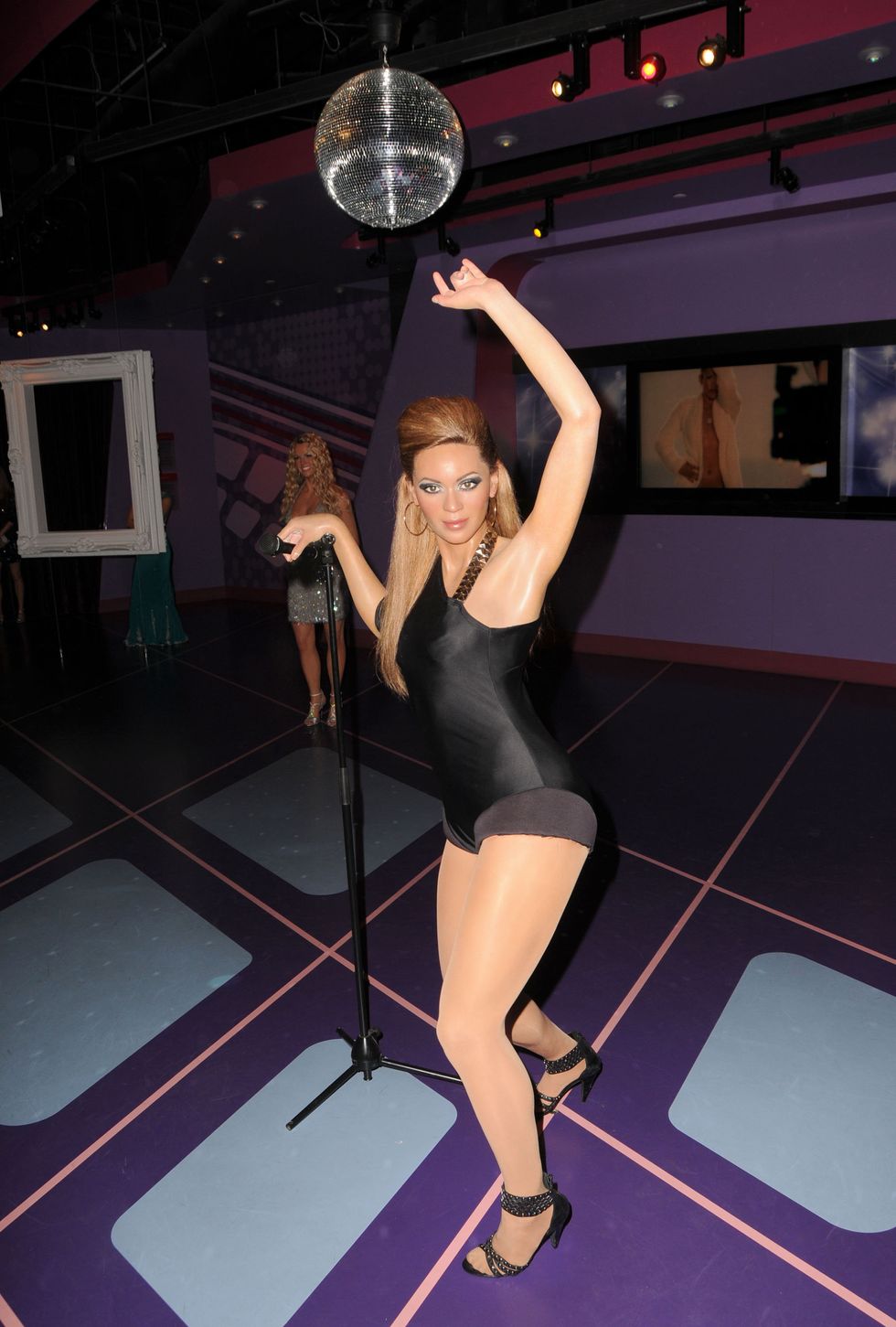 This horrifying "Single Ladies" era Beyoncé statue, featuring yet another questionable raised arm pose, debuted at the LA Madame Tussaud's in 2009.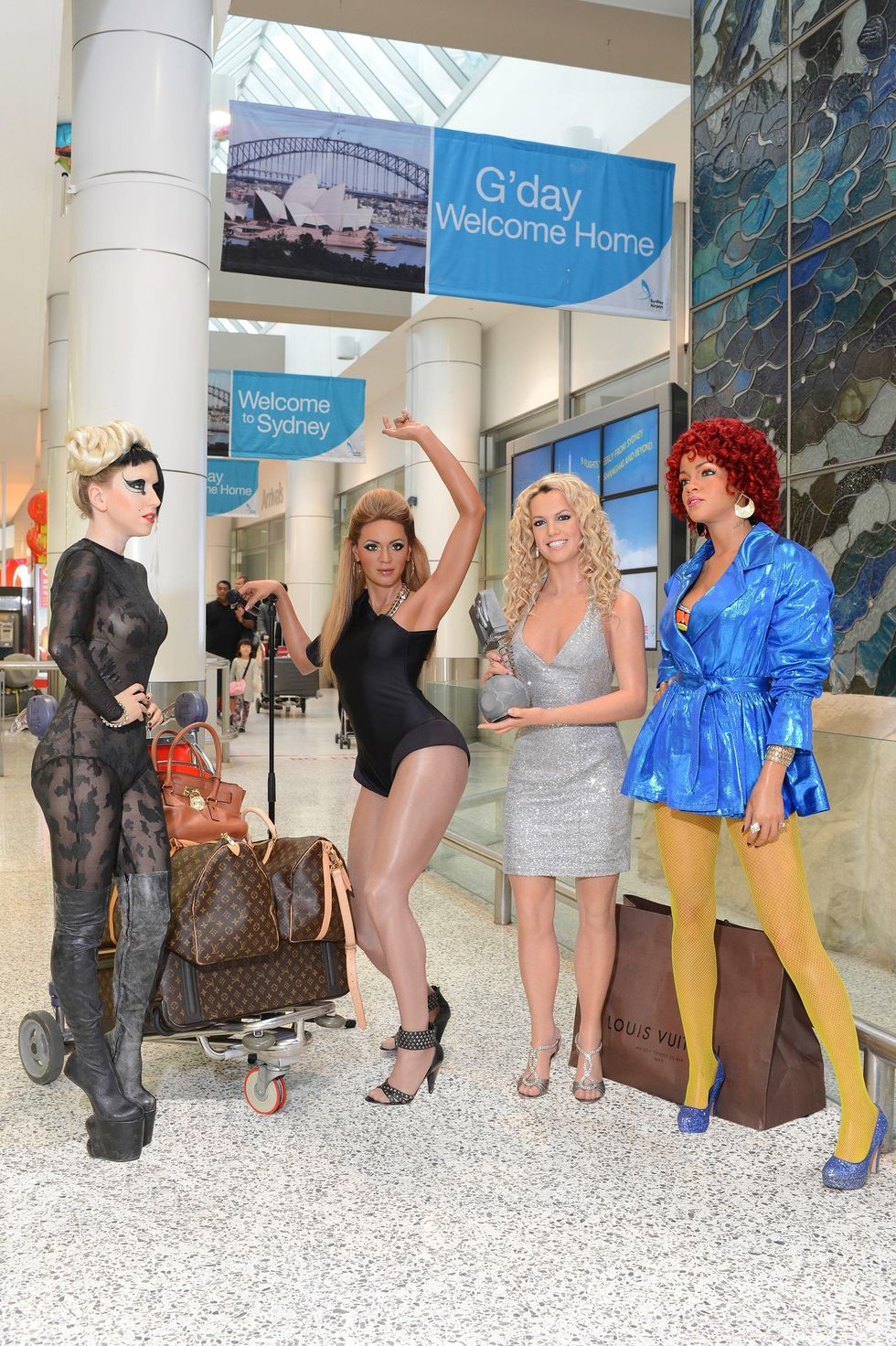 Here's our girl taking a trip to Australia with some friends in 2013! So sorry to drag you into this narrative, Rihanna.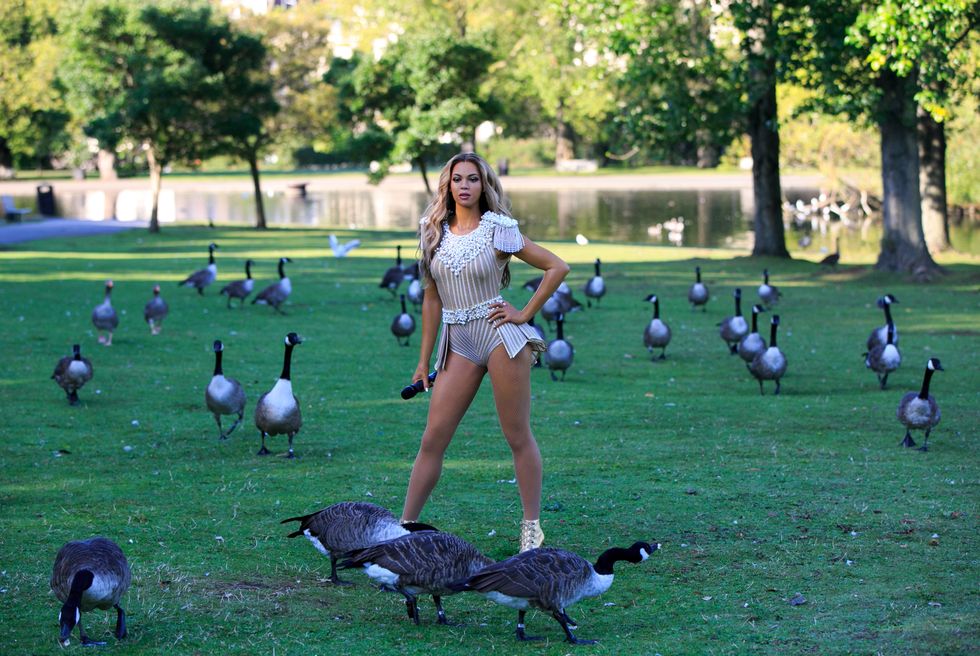 In 2014, Tussaud's atoned for its sins by creating this actually-quite-good "Formation"-era Beyoncé wax statue, then immediately erased all its progress by dumping her in a field full of geese for no reason. Awful.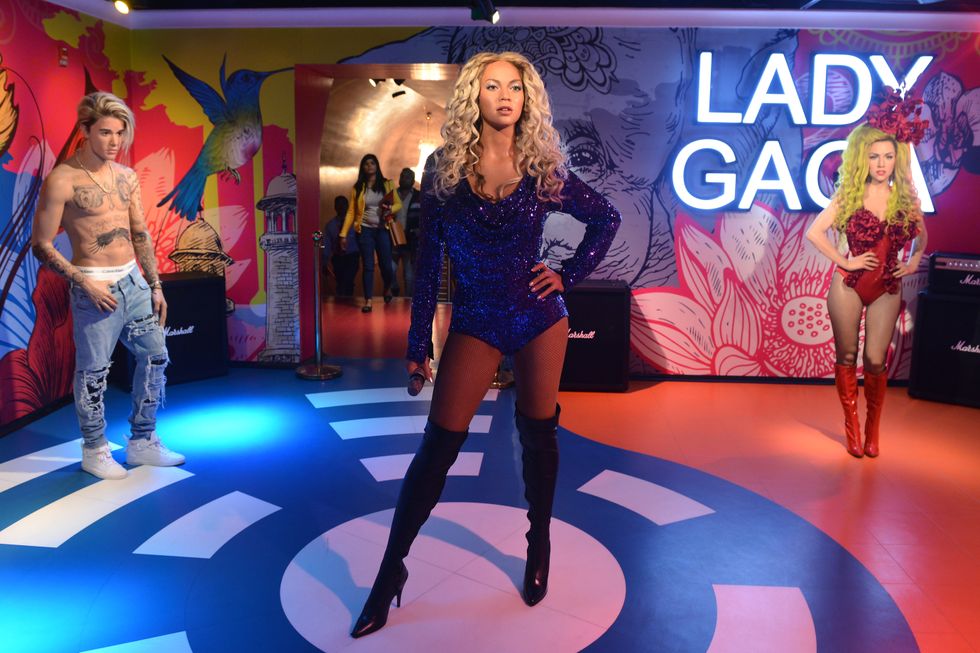 This, from the opening of Delhi's new Madame Tussaud's in 2017, is just... fine. They did Lady Gaga worse. Biebs looks great!
Here we finally have Beyoncé looking like herself and ascending to the British throne? She and Meghan are gonna stop Brexit! This is good, but we should still melt every single Madame Tussaud's location to the ground. Thank you.