Story by Erica Campbell / Digital painting & creative direction by Inés Maestre / Photography by David O'Donohue
Oct 27, 2023
Ashnikko 's "Halloweenie V: Moss King," the fifth installment of their Halloween-themed song series, starts with haunting distorted guitars, echoing melodic howls and crashing percussion. "Dance until your feet bleed," they sing from the point of view of a fictitious Moss King, calling listeners "mere mortals" over a spiraling, gritty, bass-heavy beat. "Moss King" is unexpected, hypnotic and a little spooky, a music formula Ashnikko is more than comfortable conjuring in the studio. Back in October of 2018, the singer, rapper and producer released the first track of the collection, "Halloweenie," a dizzying song that sees Ashnikko asserting, "Only tricks for your ass, it's Halloween" over sinister arrangements. "Halloweenie II: Pumpkin Spice," "Halloweenie III: Seven Days" and "Halloweenie IV: Innards" followed, acting not only as a seasonal treat for fans but as staple moments in Ashnikko's otherworldly and lively shows.
Speaking of shows, Ashnikko is currently on a sold-out North American tour for Weedkiller, their debut album that dropped earlier this year. The LP is set in a post-apocalyptic fae world of Ashnikko's own making with lyrical themes that delve into everything from romantic love to environmentalism, over pop, industrial and even nu-metal orchestration. This Halloween, the tour stops at Los Angeles' Palladium, and as Ashnikko tells PAPER just a few days before the holiday event, fans will not only have the chance to hear but also to experience their surreal songs live.
We caught up with the audacious pop star to talk about their Weedkiller tour, learn what we can expect from next week's Halloween show and find out what films, books and more they recommend for keeping it "cozy-spooky" this season.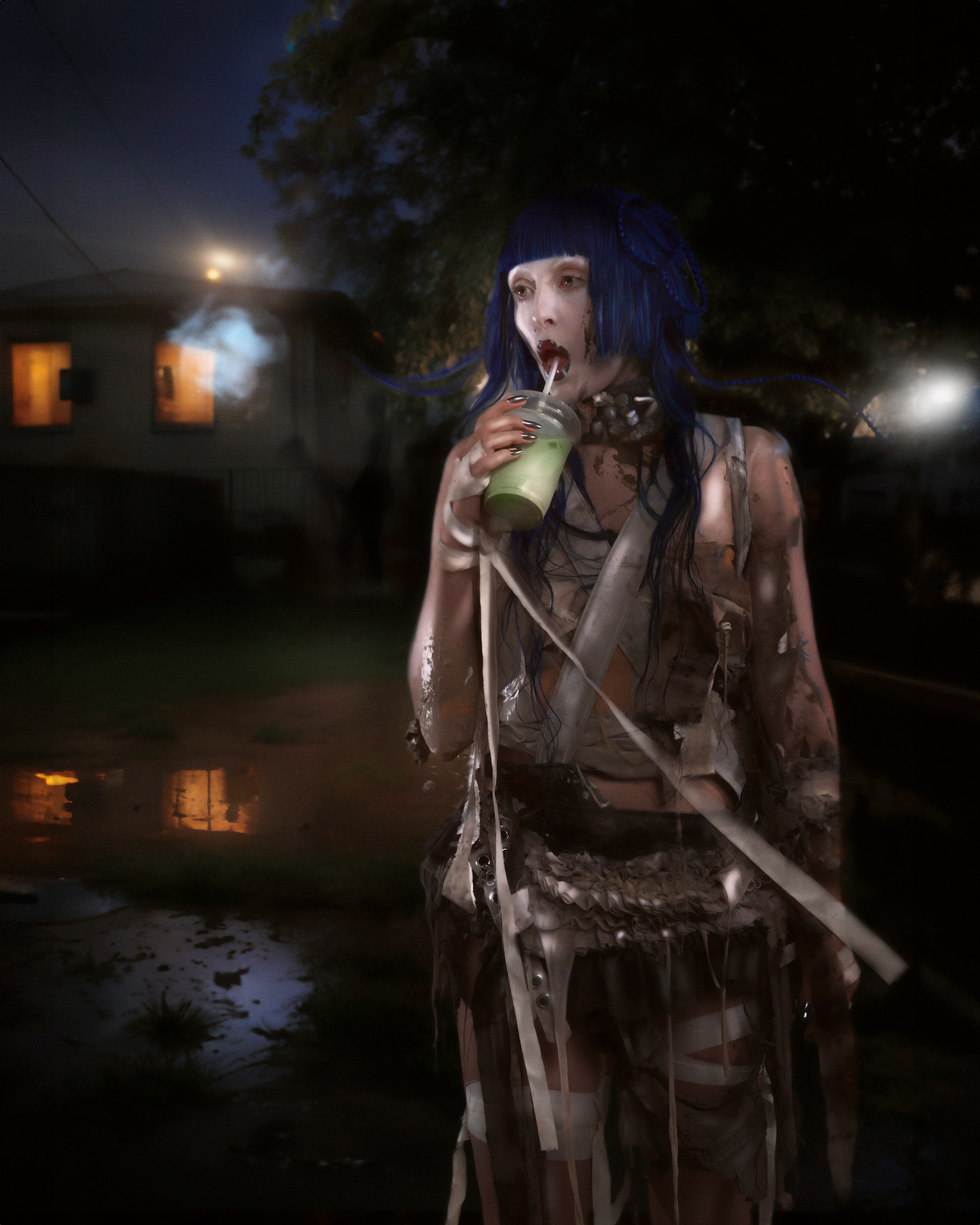 Top and skirt: Nash Dunlop
You've been super busy touring North America with Weedkiller. What's it been like to share those songs live?
It's been really special. The beautiful thing about putting out music and then immediately touring it is that you get to gauge people's first reactions to your music and see the energy everyone is attaching to these songs. You also get to hear the stories they're attaching to the songs. It puts all of my music into a new context for me, which is exciting. I've been sitting on this music for almost two years, so to have a brand new perspective on it keeps it fresh and breathes new life into it.
Are there any songs that you wrote for the album that have changed in meaning for you now that you're performing them live?
Yeah, because I'm building a story and this performance art piece around songs like "Super Soaker" and "Weedkiller." Those tracks have become more theatrical for me, which has been really fun. Then, songs like "Dying Star" have changed meaning for me. I think the interesting thing about having music as a cathartic outlet is that it's almost like excavating old fossils. Sometimes you write a song about a certain person or event in your life, but then, as time goes on, you realize what's at the core of that song. "Dying Star" has changed for me as I realized that it was more about my childhood than any past relationship.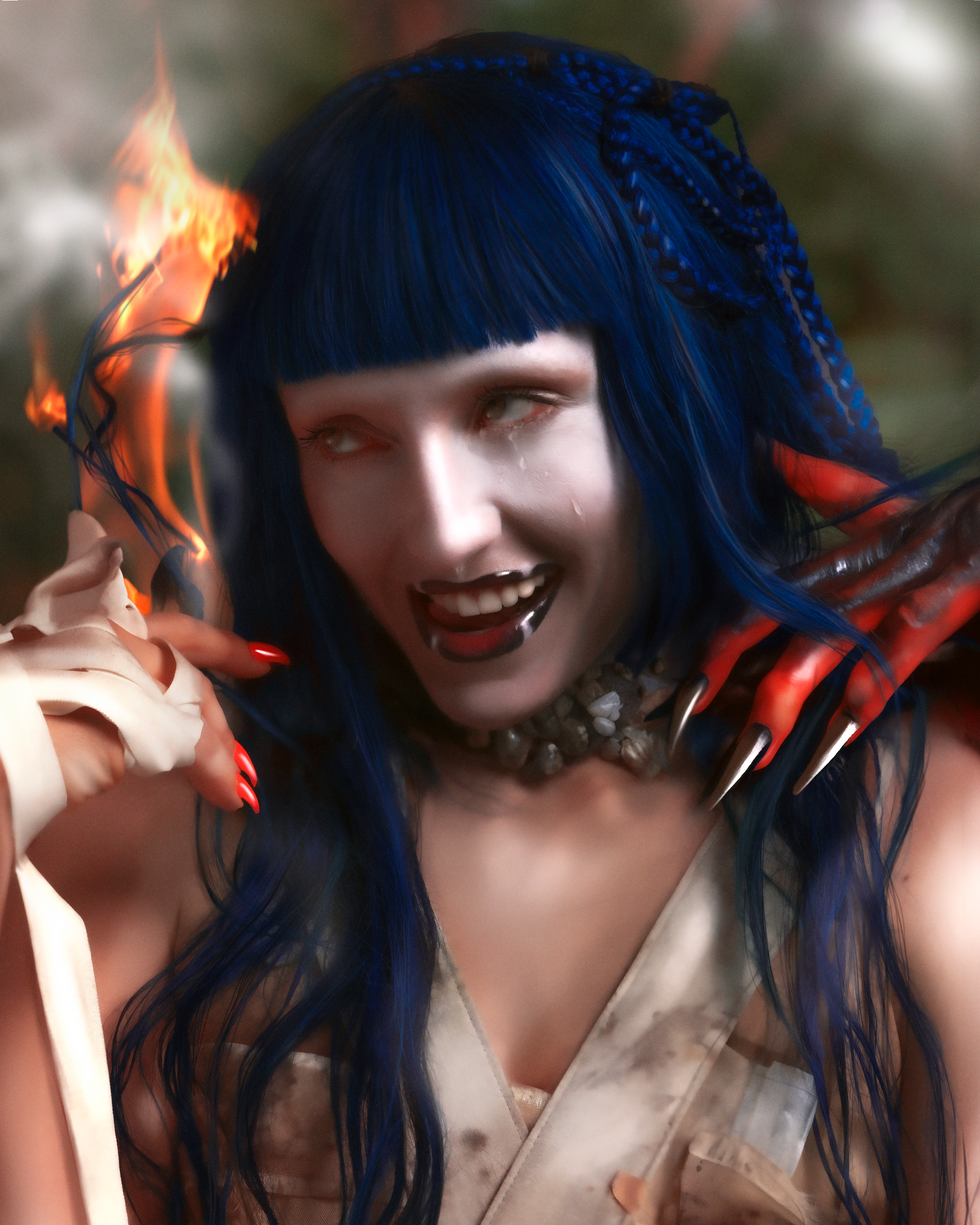 You're about to release the newest track in your Halloween series, "Halloweenie V: The Moss King." What was the inspiration behind the track? What did you want to do differently this time around?
I don't know, but it's a weird one for sure. I started this song off kind of being silly. Every year, if I don't put out a Halloween song, fans are kind of at my neck, and I didn't put out one last year. So, I thought it was so silly to start the song with, "The only thing scary is the void in my brain/ Everything is burning I'm lonely every day/ I'm just a tiny cell my body's made of clay/ The only thing scary is the chasm in my brain." Kind of brain-dead vibes, like, "The only thing scary is this mental illness love" [laughs] . Then it evolves from there. I started doing research into different pieces of folklore, and I got really hooked on the Wild Hunt, which is this spectral hoard of spirits and ghouls that fly through the night when the veil is thin and they abduct mortals. My Moss King is the leader of this spectral hoard and is abducting mortals who sing a nursery rhyme with his name in it and takes them to his realm and makes them sing for him for an eternity because he is best friends with the wind, obviously. He's as old as the wind, so the wind carries all the songs to him so he knows whenever his name is being mentioned. I had so much fun writing the song but it might be a Marmite song. People will love it or people will hate it. I'm hoping they love it but I understand if it's a bit too strange [laughs] .
What made you decide to start your Halloween single series back in 2018?
It honestly started as a little silly writing session. You'll see the evolution of the series started very kitschy and on-the-nose using very obvious Halloween-themed lyrics. Now, it's evolved into something more folkloric and rooted in the occult. As time has gone on I really want it to be more immersive than just lyrics about the more commercial elements of Halloween.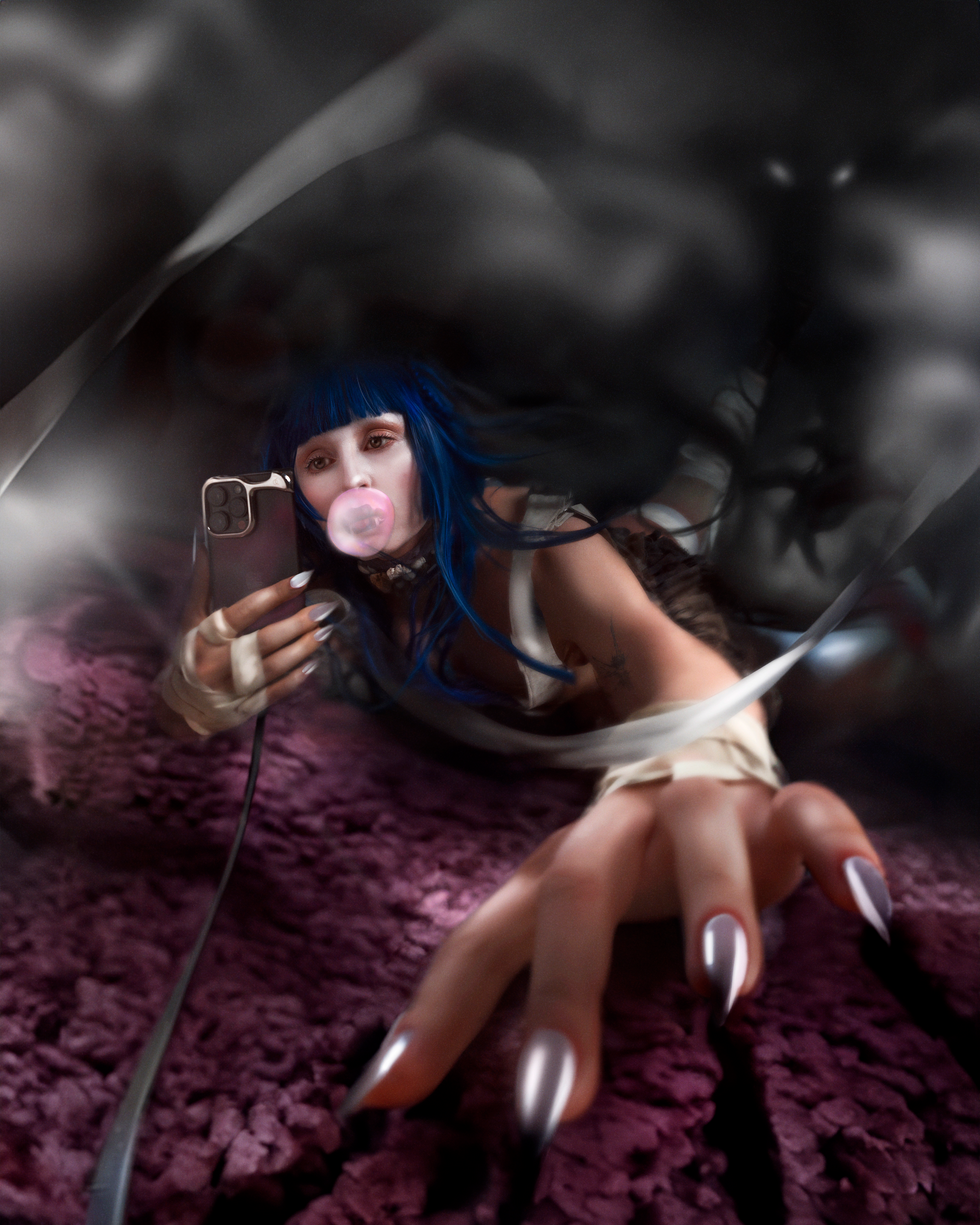 Shoes: Will Bond
What can fans expect from your Los Angeles Halloween show? I heard you had some surprises in store.
The big thing is that for a select few fans, we're doing an Enchanted Fairy Forest experience where you can be abducted by Fae and brought to their village and create spells. I'd say that it's going to be a haunt slash Renaissance Faire slash enchanted fairy forest experience. My friend Alexis Nelson is a forager and she will be playing a role in the experience, educating people on wildflowers and magical properties of the natural world. My friend Sasha Emoniee will be another whimsical character and she'll be helping people create spells and teaching tidbits of herbalism. Also, the Moss King himself will be there and there will be lots of little secret things to explore in the Enchanted Forest that will remain secret until the day comes.
Before we go, I know you're constantly being inspired by lots of art forms, so I wanted to get your recommendations for this season. Even if they aren't exactly scary, what are your recommendations for books, films, and more for this Halloween?
I am a firm believer in cozy-spooky, which is why I don't watch horror films. I have an incredibly overactive imagination, and if I watch horror films, they materialize in my life in real ways. One of my favorite things about the cozy-spooky genre of Halloween media is that it makes me feel like I'm in a dark forest right before the sun sets. The thing I like about cozy-spooky is that it makes you feel small, like a tiny, fragile human being. I find comfort in feeling like a tiny speck of dust. And films that make me feel like that are Coraline and Labyrinth . I'm also watching The Dark Crystal , I'm a big Jim Henson fan. I also love the Over the Garden Wall cartoon series. This is the level of spooky I can handle.
What about favorite tracks people should check out this season?
My friend who is opening for me on Halloween, Galen Tipton, put out this album called scarepackage . The entire album is this gorgeous walk in the woods to the deepest parts of the forest, just putting your ear to a mushroom and laying down beside a stream. That's exactly what that album sounds like.
Outside of films and music, do you have a piece of art or even poetry that you feel inspires that feeling of "spooky-cozy"?
Richard Dadd's fairy paintings. He has this one called "Titania Sleeping," and it is so eerie. It's framed with bats and it's a fairy circle in darkness and it's so detailed it's actually insane. It's perfect.
After your North American tour, what are you most excited to do next?
I will be taking the biggest nap known to man after the Halloween show. I'll be going into grizzly bear hibernation. Then, I'm back on tour again [in the U.K. and Europe], and I'll be working on my next body of music and seeing where that takes me.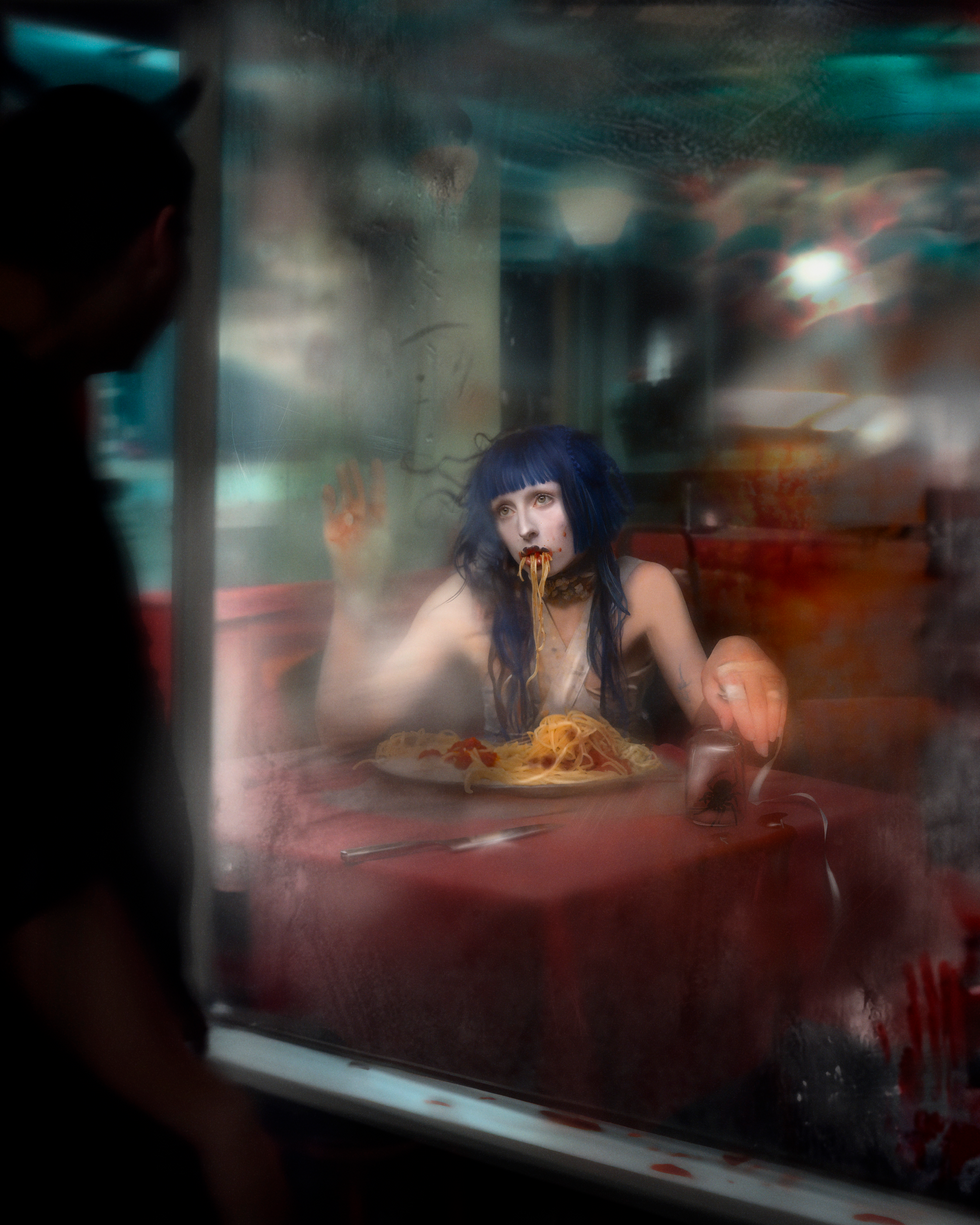 From Your Site Articles
Related Articles Around the Web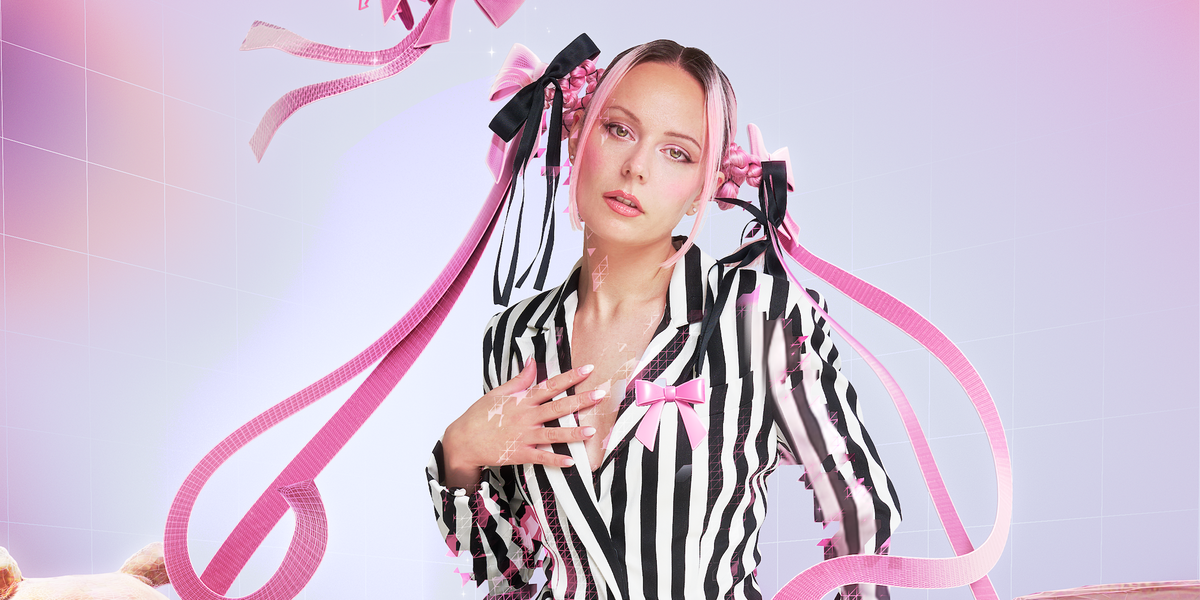 Music
Story by Harry Tafoya / Creative direction & VFX by Andy Rolfes / Photography by Nicholas Needham / Styling by Erik Ziemba / Hair by Davey Matthew / Makeup by Frostie Delite
Story by Harry Tafoya / Creative direction & VFX by Andy Rolfes / Photography by Nicholas Needham / Styling by Erik Ziemba / Hair by Davey Matthew / Makeup by Frostie Delite
07 November