Last night, Ariana Grande revealed a new tattoo on her Instagram story (well, partially — it's still wrapped up). Grande already has several dainty tattoos, including one that honors fiancée Pete Davidson's father, a firefighter who died in the September 11th attacks. But this is her biggest yet, a design that takes up most of her forearm.
The pop star's latest ink features Chihiro, the protagonist of Hayao Miyazaki's most famous film, Spirited Away. One of the most beloved anime films of all time, Spirited Away shows Chihiro's journey through a supernatural world in an attempt to find her parents, who were transformed into pigs.
Grande's Chihiro tattoo is placed right below a tattoo reading "H2GKMO," an acronym for "Honest to God knock me out," a phrase she and Davidson love.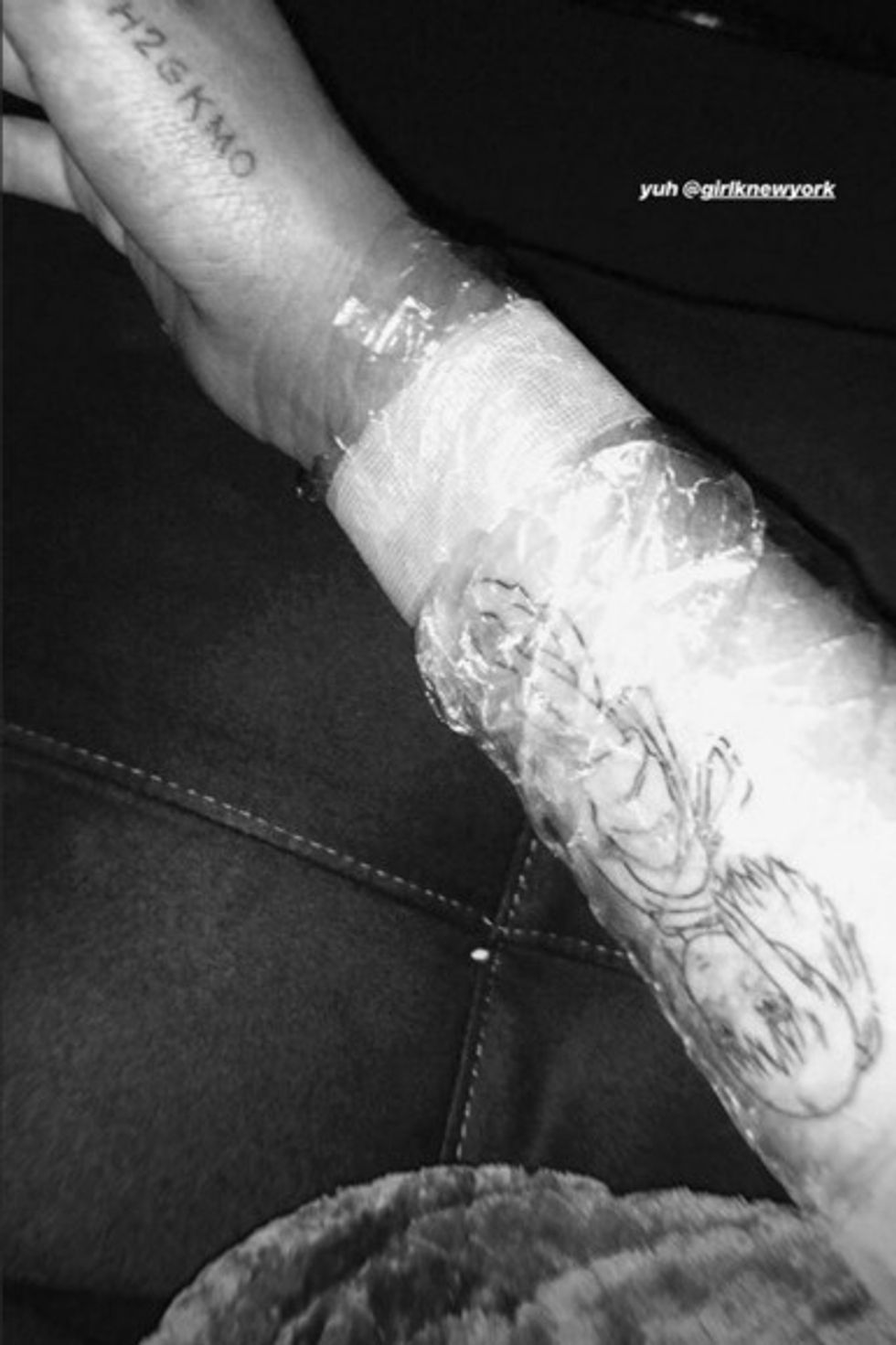 "Chihiro's growth into a capable individual is a core factor to the movement of Spirited Away's plot," Grande posted on her Instagram stories. "During her adventure in the Spirit World, she matures from an easily-scared girl with a child-like personality to match her age to a hard-working, responsible and brave young girl who has learned to put her fears... Chihiro sheds her former personality and adapts to her environment to become a courageous, quick-witted and reliable girl."
Grande has previously tweeted about Spirited Away, and has excellent taste in movies in general.
Photo via Getty
Sign Up For The Morning PAPER