Watch Allie X Dance With a 'Black Eye'
When choreographer Bryan Hindle asked indie pop artist Allie X to put the inspiration for her "Black Eye" music video into one sentence, she responded, "Allie plays a losing game of chess in style."
"That's basically what the song is about," she tells PAPER. "Losing at life... in style."
It's an apt description for the singer's latest bewitching visuals, ones that see her in dark goth garb and her eyes outlined in coal eyeshadow as she rapidly peers back and forth matching the jittery rhythm of the synth-heavy, new wave track. It opens with her sitting across from a haunting figure at a table, smoking a cigar as she plays a game of chess. At the bridge of the track, as the sound bursts into friction-built euphoria, Allie X dons a black lace dress as wind accentuates her frantic dance moves, and she's joined by dancers who mirror her movements.
"Parallels are drawn between art, life, good and evil and the gamification of all of it," Allie says of the video. "[It's] done with a wink and a bit of camp, just like the song."
"I usually have some sort of picture in my head," Allie X says when asked how she matches the imagery of a music video with her music. "I always saw 'Black Eye' as black and shades of white, no color. I think it's one of the reasons the chess game was so instantly right for this song."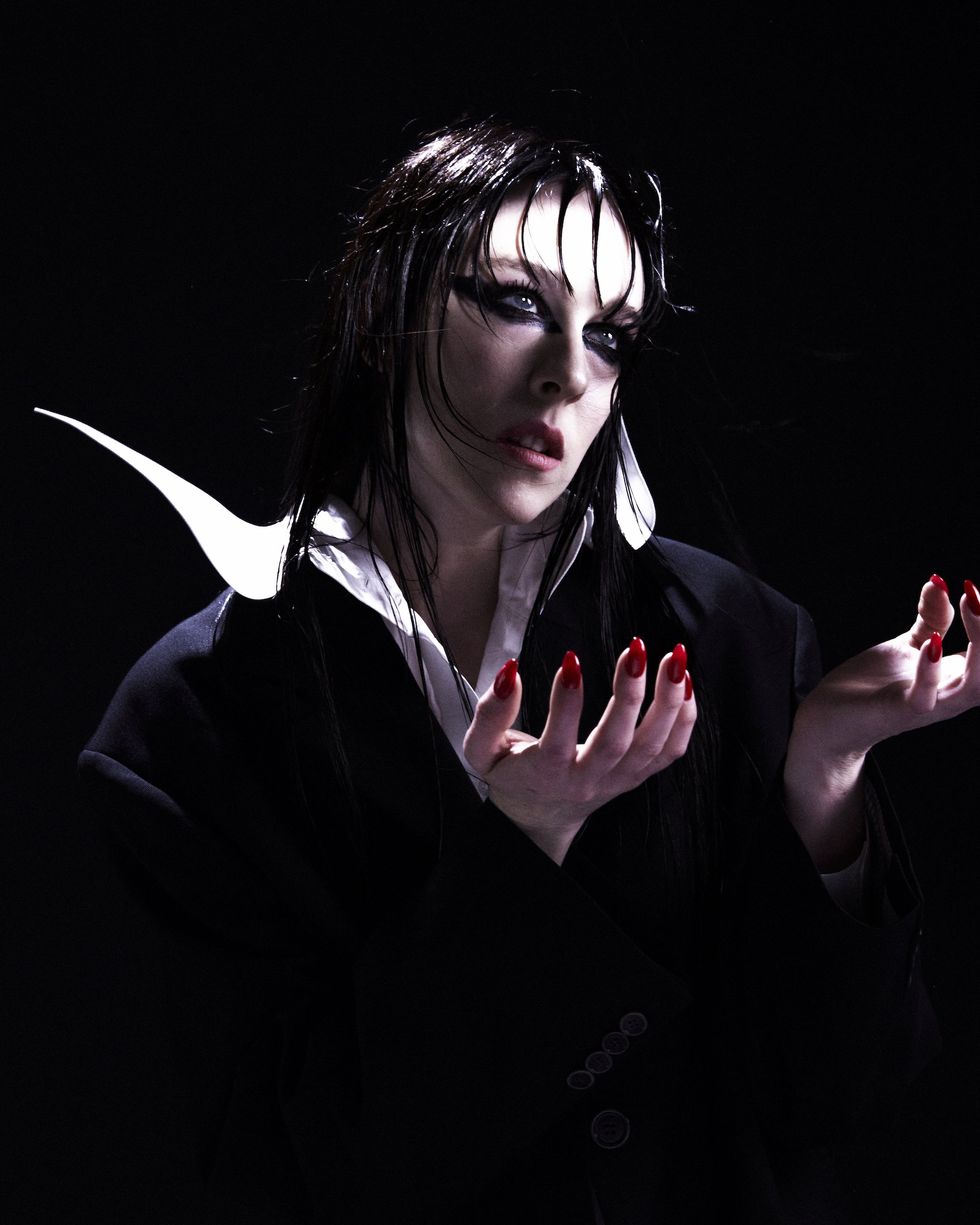 Not only did Allie X direct the video, she was involved in every process from inspiration to ultimate creation. "My process is to mood board usually," she says. "In the case of this video it was less obvious to me how to style myself as well as the dancers playing chess pieces. We searched and searched 'til we finally settled on an approach."
Allie X also shares that making the dancer's looks involved "thrifting, sourcing, layering, ripping, sewing," making each headpiece from scratch.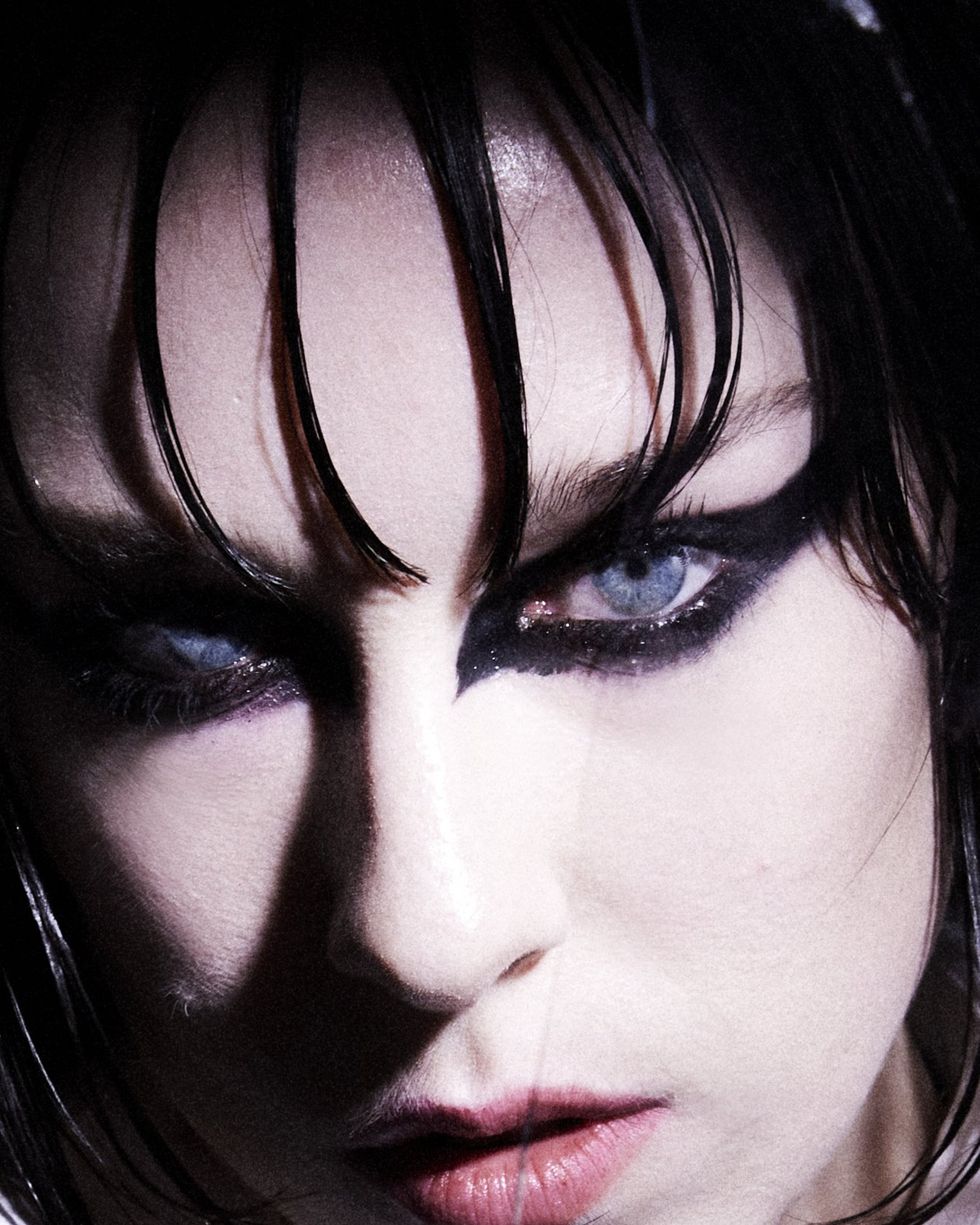 Now that the visuals are out in the world, Allie X hopes viewers will just "feel something that they don't even understand."
"That tends to be my goal with visuals," she adds. "And of course to entertain, darling!"
Photography: Marcus Cooper
Director: Allie X
Executive Producers: Sarah El Khawand, Antonio Flores, Shaun Daniels
From Your Site Articles
Related Articles Around the Web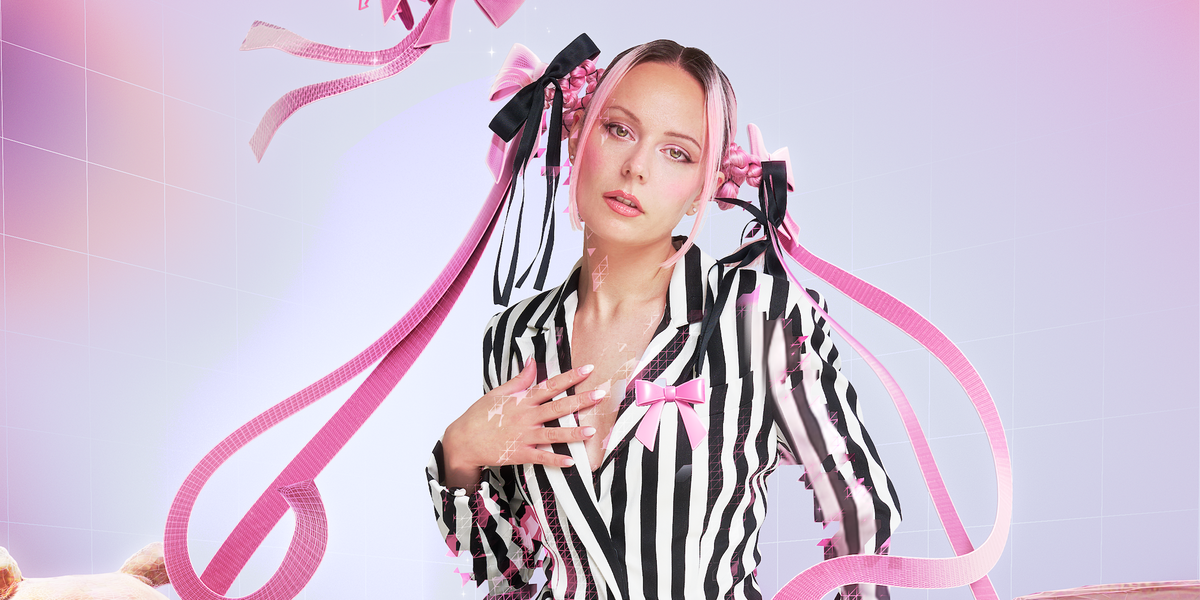 Music
Story by Harry Tafoya / Creative direction & VFX by Andy Rolfes / Photography by Nicholas Needham / Styling by Erik Ziemba / Hair by Davey Matthew / Makeup by Frostie Delite
Story by Harry Tafoya / Creative direction & VFX by Andy Rolfes / Photography by Nicholas Needham / Styling by Erik Ziemba / Hair by Davey Matthew / Makeup by Frostie Delite
07 November