Who would've thought Merriam Webster's word of the year would be "feminism" when clearly 2017's most-used word has been problematic. Politics (mostly) aside, PAPER has compiled the most wildly misguided, depressing and bizarre moments of this year that made us all squirm — from some seriously unfortunate advertising to Sean Spicer. There's no better time than before we dive head first into 2018 to review all that left us shaking and/or screaming this year, so take my hand and let's reminisce.


1. FYRE Festival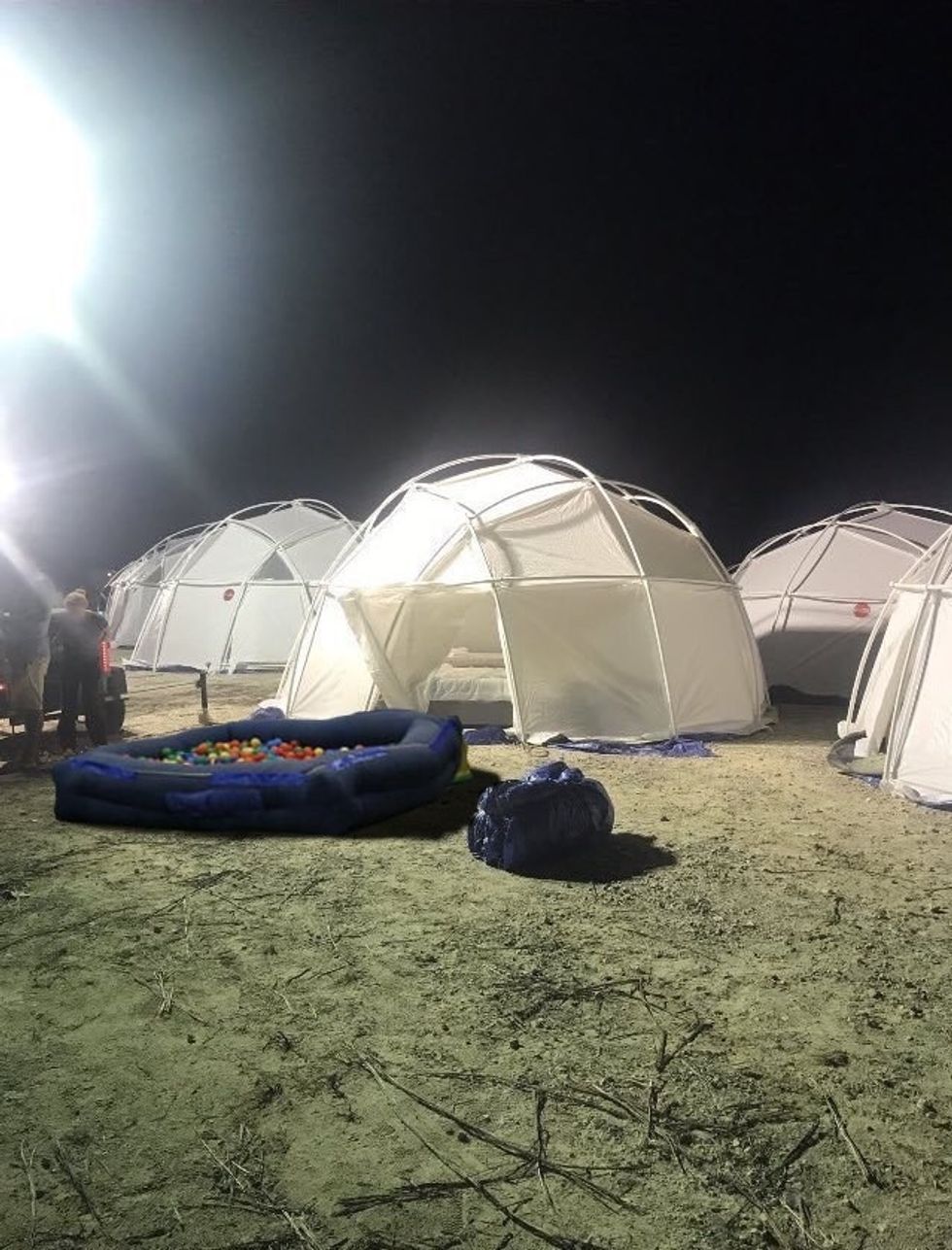 Image via Twitter
There are few things more problematic than defrauding thousands of people by duping them into investing in a "once-in-a-lifetime" luxury experience in the Bahamas with all of their favorite artist, only to find more Lord of the Flies than luxury. While it was pretty entertaining to watch this PR-crisis-to-end-them-all unfold (as well as many entitled millennials squirm) FYRE Festival was nothing short of criminal. Hats off to the supermodels who apologized for their faux pas in promoting this piping hot mess, and to those who didn't? Well, you know who you are.

2. Pepsi's notorious "protest" commercial

I know, I know. In a world riddled with hatred, you're 11/10 done with hearing about the most tone-deaf offering from a company of the year, but this is 2017 in a review and who could forget Pepsi's infamous take on "woke" advertising? Nonetheless, watching Kendall Jenner whip off a blonde wig, wipe her lipstick and join a diverse group of teens in standing up to riot police (even though she eventually settled all conflict by offering an officer a can of sugary soft drink) did inspire something deep down in each of us — turns out that something was pure rage.

3. Harvey Weinstein and CO.
On a very serious note, the liberal media's exposure of Harvey Weinstein as a long-time sexual predator and terrorizer of young women was horrifying and deplorable. However it did kick off an avalanche of accusations against some of the most-revered and powerful men operating in the public eye. Kevin Spacey's (alleged) abuse of many young — often underage — men, Ed Westwick's (alleged) rape and attempted rape of multiple women, James Toback's (alleged) hideous harassment of actresses, Bruce Weber's (alleged) sexual misconduct involving male models and many, many others. In 2017, some very problematic men got their just desserts.


4. Kendall and Kylie's Tupac and Biggie Tees

It has, unfortunately, been a very problematic year for Kendall Jenner. She and sister Kylie found themselves in hot water after they reproduced the images of hip hop heroes, Tupac and Biggie Smalls, on t-shirts for their Kendall + Kylie collection, then superimposed their own images on top. All without, of course, obtaining permission from the late rappers' estates. While the move was likely just a misguided attempt for the budding designers to gain street cred, it was white privilege and blatant disrespect that came through loud and clear. This one, Kendall apologized for.

5. That time Gigi Hadid mocked Asians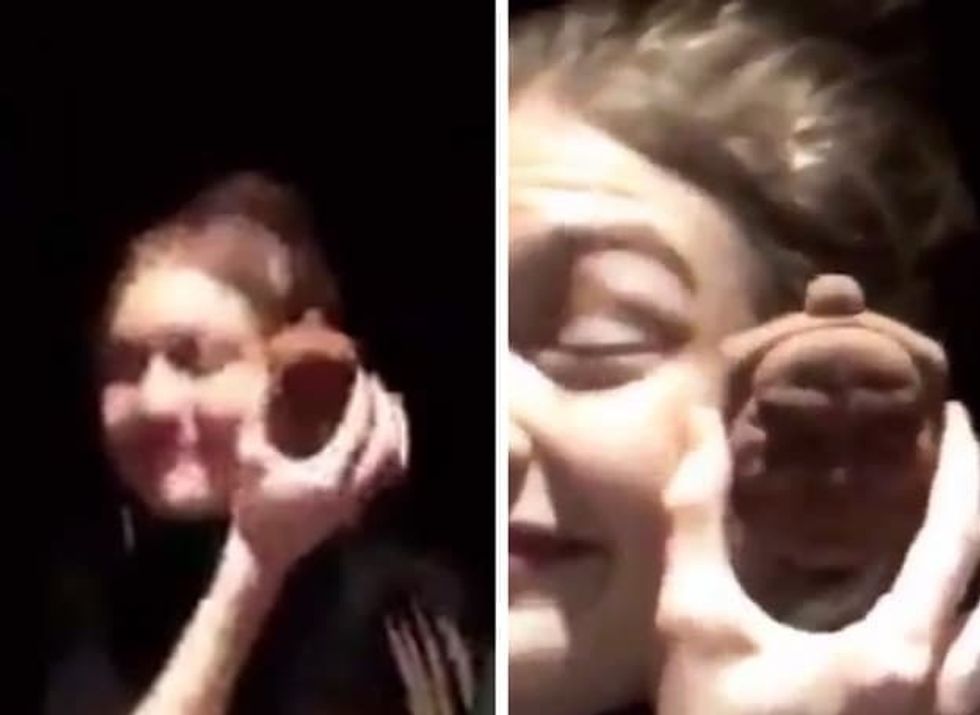 Image via Twitter
Remember when Bella Hadid posted that video of Gigi Hadid pulling out the corner of her eyes to imitate a Buddha cookie? A mess, and apparently enough to (maybe) get her banned from China. Forever yikes @ the below tweet: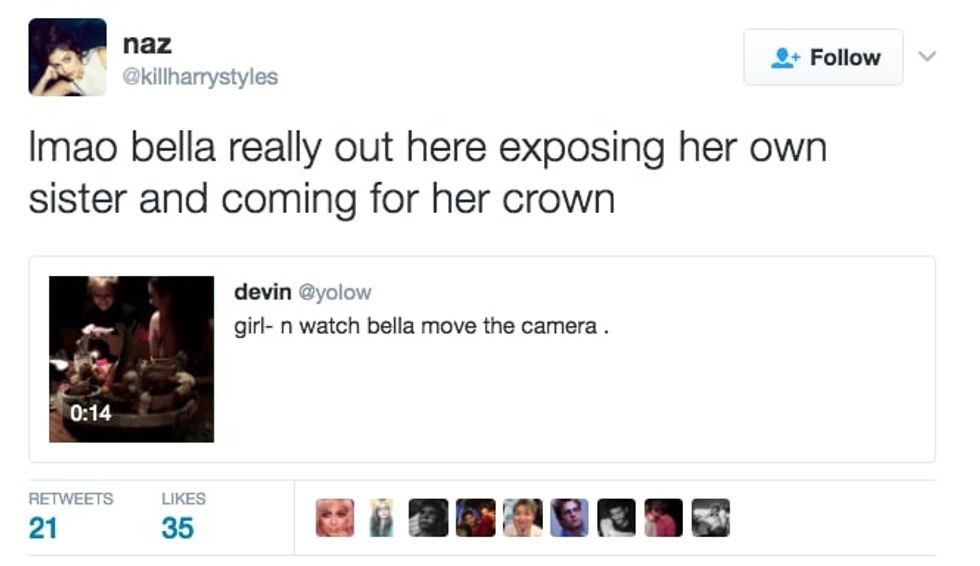 6. That ol' Moonlight mix-up

In what might have made for the most iconic Oscars moment of all time, cinema legend Warren Betty announced that the winner of Best Picture at the 2017 Academy Awards was the overwhelmingly white and light La La Land, rather than the powerful depiction of drug abuse, poverty and sexuality in Moonlight. The gaffe was probably just that, but given the Oscars have been consistently criticized for the lack of inclusion among its nominees the mistake felt very on the nose. Only when the cast and crew of La La went onstage did they realize the mistake and chaos ensued, which became known as "#envelopegate."


7. VLONE Designer/A$AP Mob Co-founder A$AP Bari's alleged sexual assault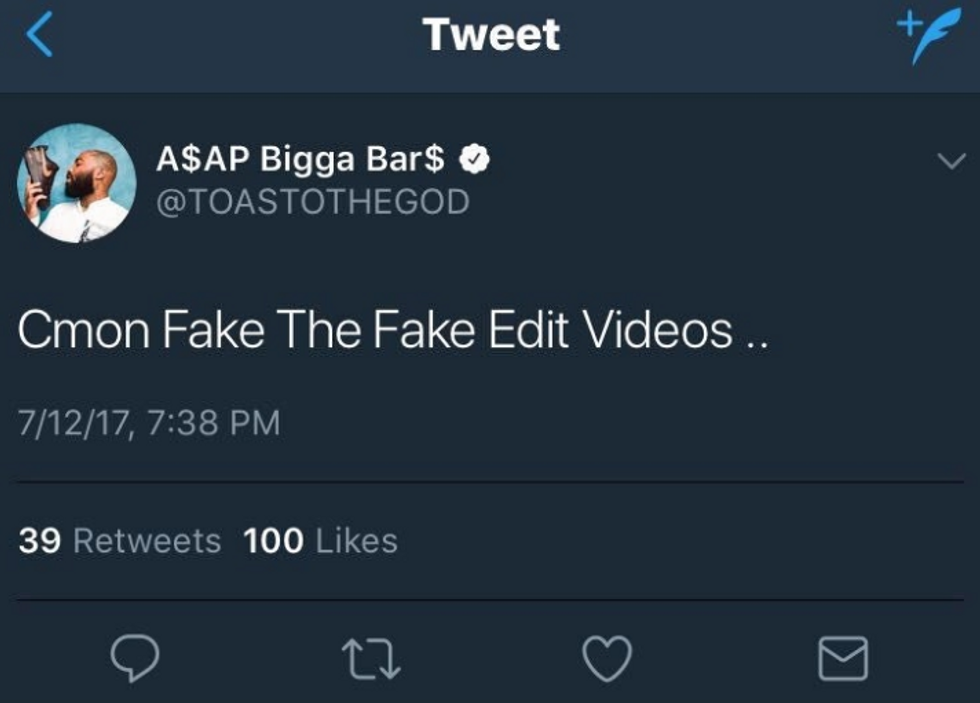 Earlier this year, a video emerged of A$AP Bari ripping the sheets off a naked young woman, commanding her to "suck his dick" and slapping her butt as she ran out of frame, sobbing. It was massively triggering to say the least, but also shone a spotlight of how hip hop heavyweights treat women. Affiliates Playboi Carti and A$AP Rocky both denounced Bari, who is now reportedly being sued for $1 million.


8. Rob Kardashian's revenge porn rampage

Ah, revenge porn. Rob Kardashian set the world alight when he posted a series of nude photos sent to him from baby mama and ex-girlfriend Blac Chyna on Instagram (she later accused him of assault). It all ended in Chyna securing a restraining order against Kardashian, but not before the images were viewed by everyone with a social media account. Ladies and Gentlemen, I present peak problematic and, in the state of California, a crime.


9. Kathy Griffin vs. Trump

While Kathy Griffin did her best to ride the general 2017 sentiment of heavy disappointment (to say the least) in our president, she took it too far when she photographed herself holding a bloody, decapitated head of Trump. What will become of Griffin's career now, we just don't know.

10. Sean Spicer everything — but mostly the Holocaust

Little Sean-y. They were the worst of times, they were the most bizarre of times. Sean Spicer certainly made his time as Press Secretary of the White House memorable. When discussing Syrian President Bashar Assad at a press briefing, he somehow went ahead and claimed that "even Hitler" didn't deploy chemical weapons during the Holocaust. He then misnamed Nazi death camps "Holocaust centers." It's a no.
There you have it! It's been one problematic year. Happy holidays everyone, and have a woke 2018.
Splash image via Twitter/Instagram