UPDATE 10.15am EST: Late last night A$AP Bari finally responded to allegations of sexual assault, after a heinous video circulated on social media depicting the designer uncovering a young naked woman and telling her to "suck [his] dick."
Bari claimed the video was "misleading" but does confirm it was indeed him who appeared to be terrorizing the young woman after initially claiming it was "edited" in a series of now-deleted tweets. While the statement is not an admission of guilt, Bari also does not deny the allegations against him, admitting he is "disappointed" in himself and plans to, "reflect on the situation appropriately."
"A misleading video clip featuring adult content and activity has been released to the public without my knowledge or consent," Bari says. "Comments about myself or anyone being detained or arrested are false."
"We have resolved this issue amicably among all parties as adults. We were friends before this and will remain friends afterwards. Being raised by strong women who taught me to respect everyone, I'm disappointed in the situation as well as myself and will reflect on the situation appropriately."
Considering how truly disturbing the content of the clip is, convincing fans it's "misleading" will no doubt prove difficult. Particularly considering Bari doesn't acknowledge his own accountability or show remorse in his statement, only time will tell the true consequences that will come of his actions.
---
Fresh off VLONE's successful debut at Men's Fashion Week in Paris, a video has emerged on social media of designer and A$AP mob member Bari appearing to force a nude, clearly distressed women into performing sex acts against her will.
In what appears to be a saved Instagram story, a man who the woman calls "Bari" attempts to pull the covers off her body and can be heard saying, "You fucked my assistant, now you're going to suck my dick." As the woman tries to escape, Bari slaps her butt and seems to follow her off-camera. The video is captioned "What that mouth do."
The video first appeared on Instagram via @soledout, it then made the rounds on Twitter, leading Bari to address the controversy in a now-deleted tweet.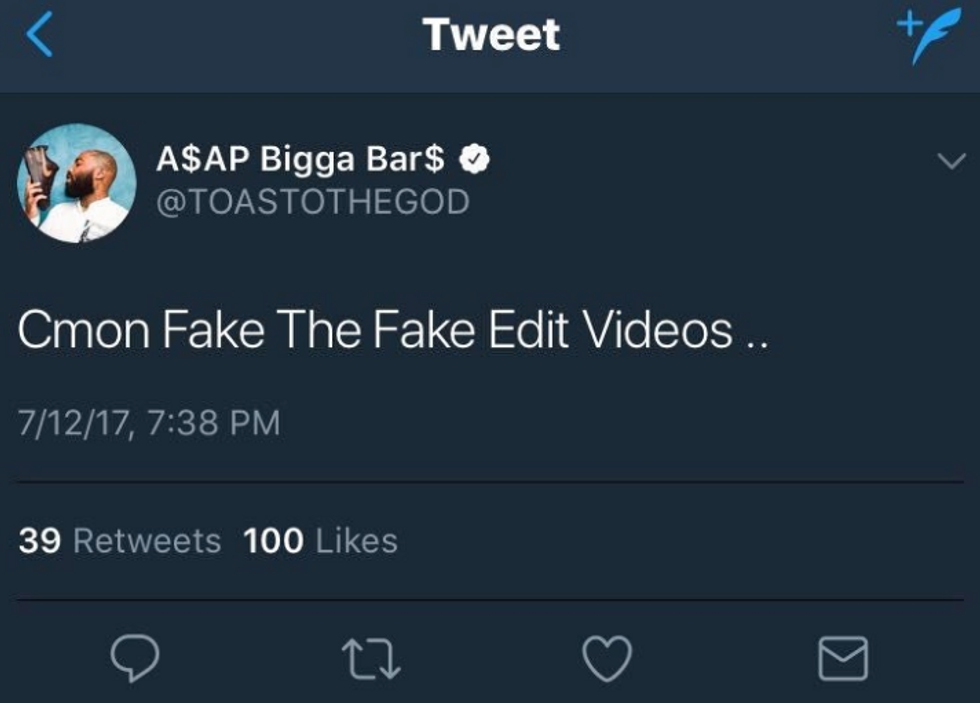 Ian Connor, who has faced his fair share of sexual assault allegations, has appeared to insert himself into the situation online (Bari and Connor were reportedly involved in a physical altercation in Paris last year). Yesterday, Connor claimed he has other videos of Bari and tweeted an image of a girl who Twitter users are pointing to as a girl Bari used to accuse Ian Connor of sexual assault.
For obvious reasons, we will not be sharing the video in question, it can be found on Twitter if you still wish to see it. Be warned many may find the footage triggering.
PAPER reached out for comment on the allegations, but Bari's team chose not to comment. Whatever the truth is behind the video, it will no doubt be irrevocably detrimental to Bari's career.
Image via BFA