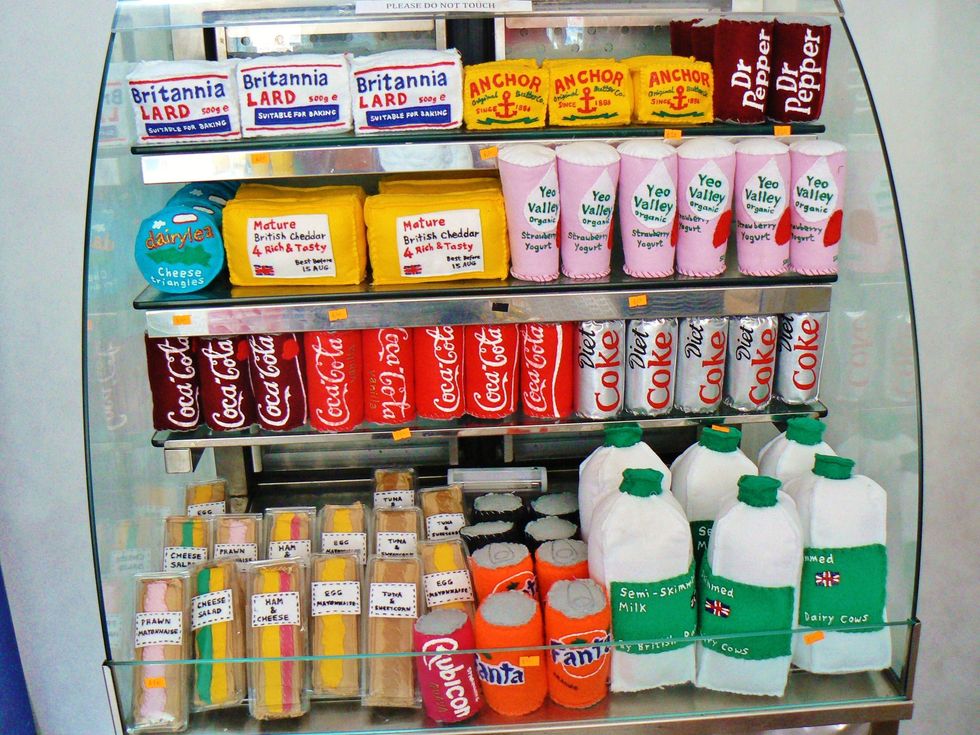 Via artists' site.
UK artist Lucy Sparrow will transform a 1200-square-foot space near the Standard High Line's Biergarten (69 Little West 12th Street) into a fully-stocked convenience store made entirely of felt. Her debut U.S. exhibition, "8 'till late" will be on view from June 5 to June 30 and will be filled with felt "products" that you'd normally find in a NY deli including candy, pizza, Band-Aids, pickles and hot dogs. The installation was partially funded by a Kickstarter campaign and took six months to create and install.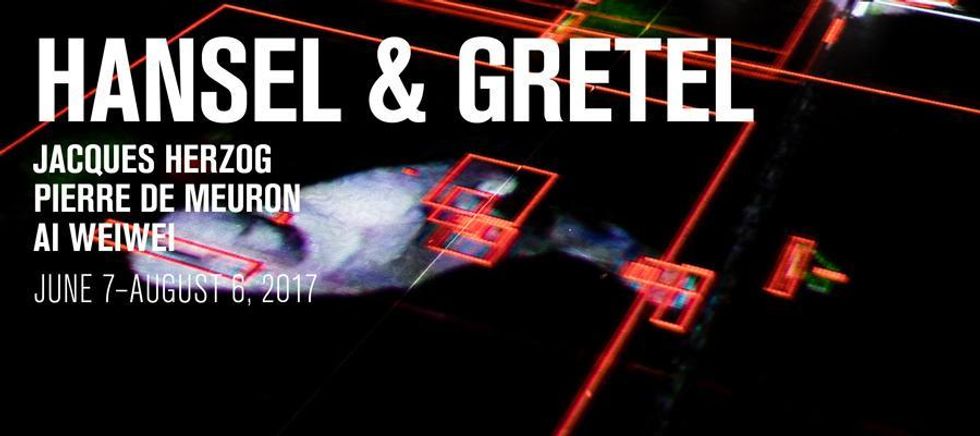 An immersive, site-specific commission called "Hansel and Gretel" by Ai Weiwei and acclaimed architects Jacques Herzog and Pierre de Meuron opens on June 7 and runs thru August 6 at the Park Avenue Armory (643 Park Avenue, enter at Lexington and 66th Street). The work "addresses the pervasiveness of surveillance in today's technology-laden world." It's open from noon to 8 p.m. on Tuesdays, Wednesdays and Thursdays; noon to 10 p.m. on Fridays; and noon to 7 p.m. on Saturdays and Sundays. Closed on Mondays. $15 tickets are HERE. The work was curated by Tom Eccles and Hans Ulrich Obrist.
Albertz Benda (515 West 26th Street) has the first US solo show by Australian artist Del Kathryn Barton opening on Thursday, June 1, 6 to 8 p.m., and on view until July 14. The exhibition, "R U A Bunny?," includes the premiere American screening of a 15-minute film called "Red" featuring Cate Blanchett. The artists's portrait painting of Blanchett and her three sons was a finalist in the 2011 Archibald Prize.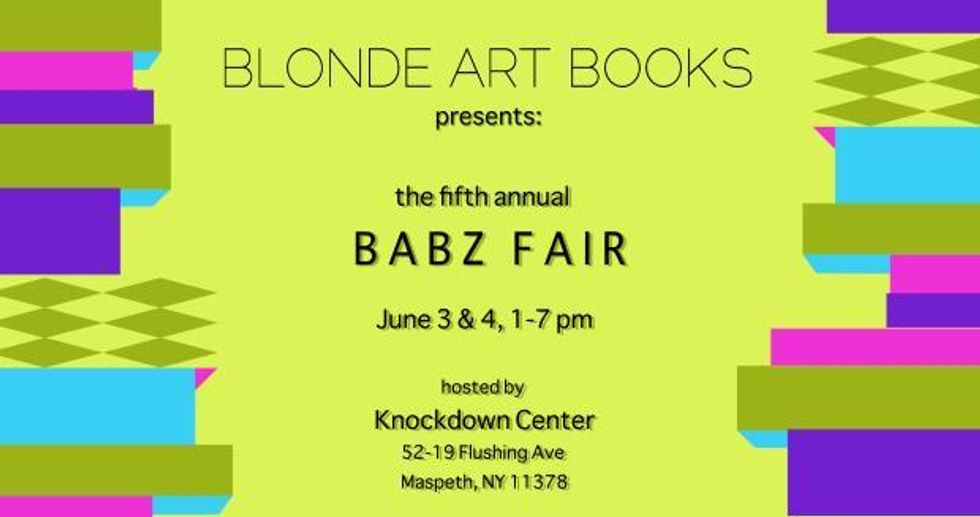 The fifth annual BABZ Fair (fka the Bushwick Art Book & Zine Fair) runs all weekend, June 3 & 4, 1 to 7 p.m. daily, at Knockdown Center (52-19 Flushing Avenue, Queens) with over 100 exhibitors including independent publishers and artists — plus workshops, readings etc. It's FREE and open to the public and the complete rundown of events is HERE.
A big performance/installation called "Holoscenes" by Lars Jan and Early Morning Opera is coming to Broadway Plaza in Times Square on June 1,2 & 3 from 6 to 11 p.m. daily. The work features a large, aquarium that can be flooded with water in as little as 45 seconds, while inhabited by performers doing everyday tasks. Four people work through choreographies in shifts lasting 30 to 45 minutes, and the entire show lasts five hours during sunset. " Holoscenes" is produced by MAPP International Productions and is part of The World Science Festival which runs now thru June 4th. The full WSF schedule is HERE.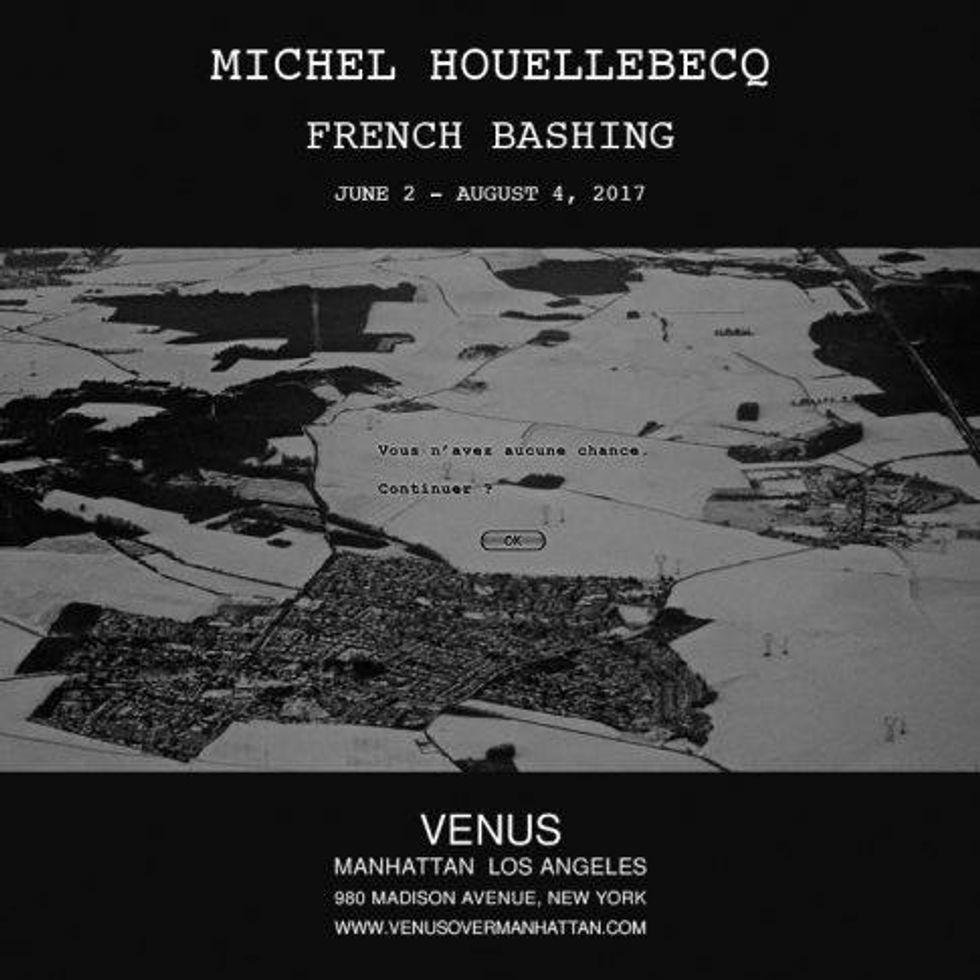 VENUS (980 Madison Avenue) opens the first US exhibition of photos and photomontages by French novelist Michel Houellebecq on June 2 and on view until August 4. "French Bashing" includes two distinct environments created by the best-selling author to represent his vision of Western Europe and a dystopian France — both accompanied by soundscapes composed in collaboration with Raphael Sohier.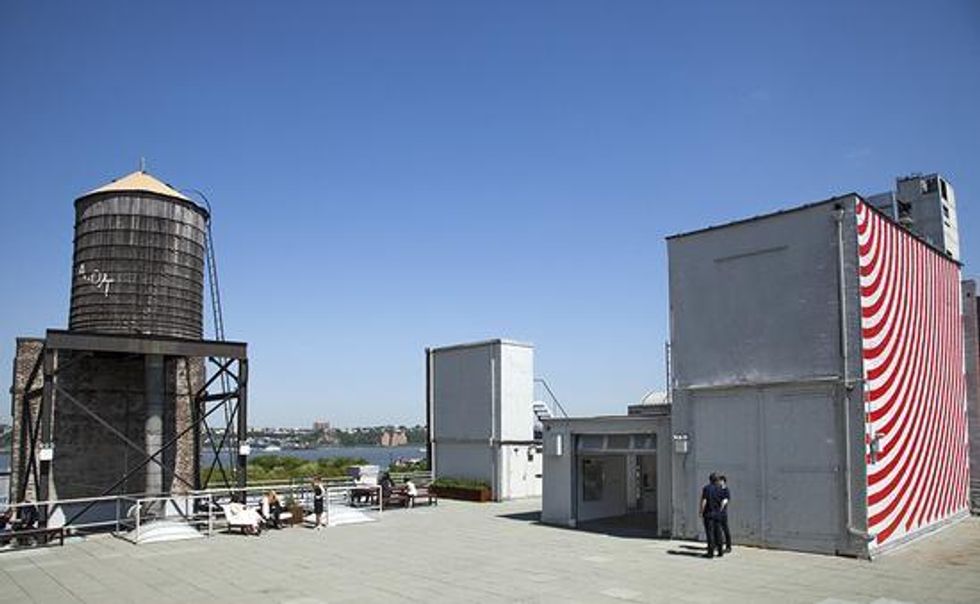 Hauser & Wirth (548 West 22nd Street) launches their "Artist's Choice: Summer Rooftop Film Series" on Wednesday, June 7, 7:30 p.m. The free screenings run through June and July, with upcoming films selected by gallery artists including Rita Ackerman, Mary Heilmann, Rashid Johnson and Jack Whitten. For the premiere on the 7th, the "choice" is up to American artist Mathew Day Jackson. Space is limited and rsvp HERE. Snacks and drinks will be available for purchase.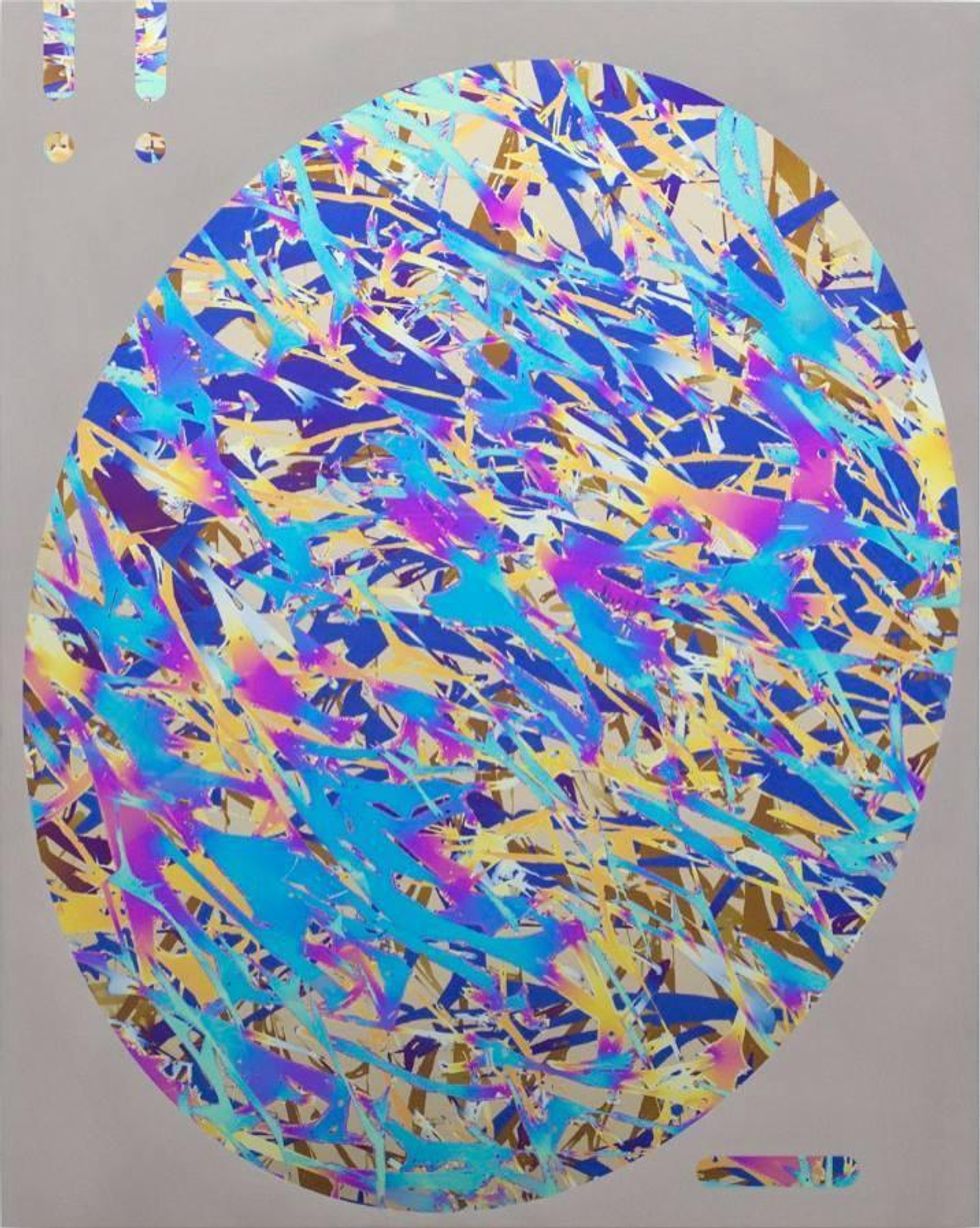 Via Signal Gallery facebook
Out on Long Island, SIGNAL gallery has a pop-up show at The Surf Lodge (183 Edgemere Street, Montauk) on Saturday, June 3 with works by Aidan Koch, Nathanial DeLarge, Raine Trainor, David Kirshoff, Andrew Laumann and Greem Jellyfish: plus a performance by FlucT and a DJ set by Animal Collective. Back in Brooklyn on Thursday, June 8, 6 to 9 p.m., they're also opening a solo exhibition of new works by Texas-born artist Travis Boyer.
OSMOS (50 East 1st Street) opens "Anti-Trump Agitprop," a show of a new works by American artist Duane Michals, on Tuesday, June 6, 6 to 8 p.m. Known for his use of photo-sequences/narratives, for the first time the artist is showing sculptures and videos. On view until August 1. On June 21, there's a reading and conversation with Michals and Tilo Schulz.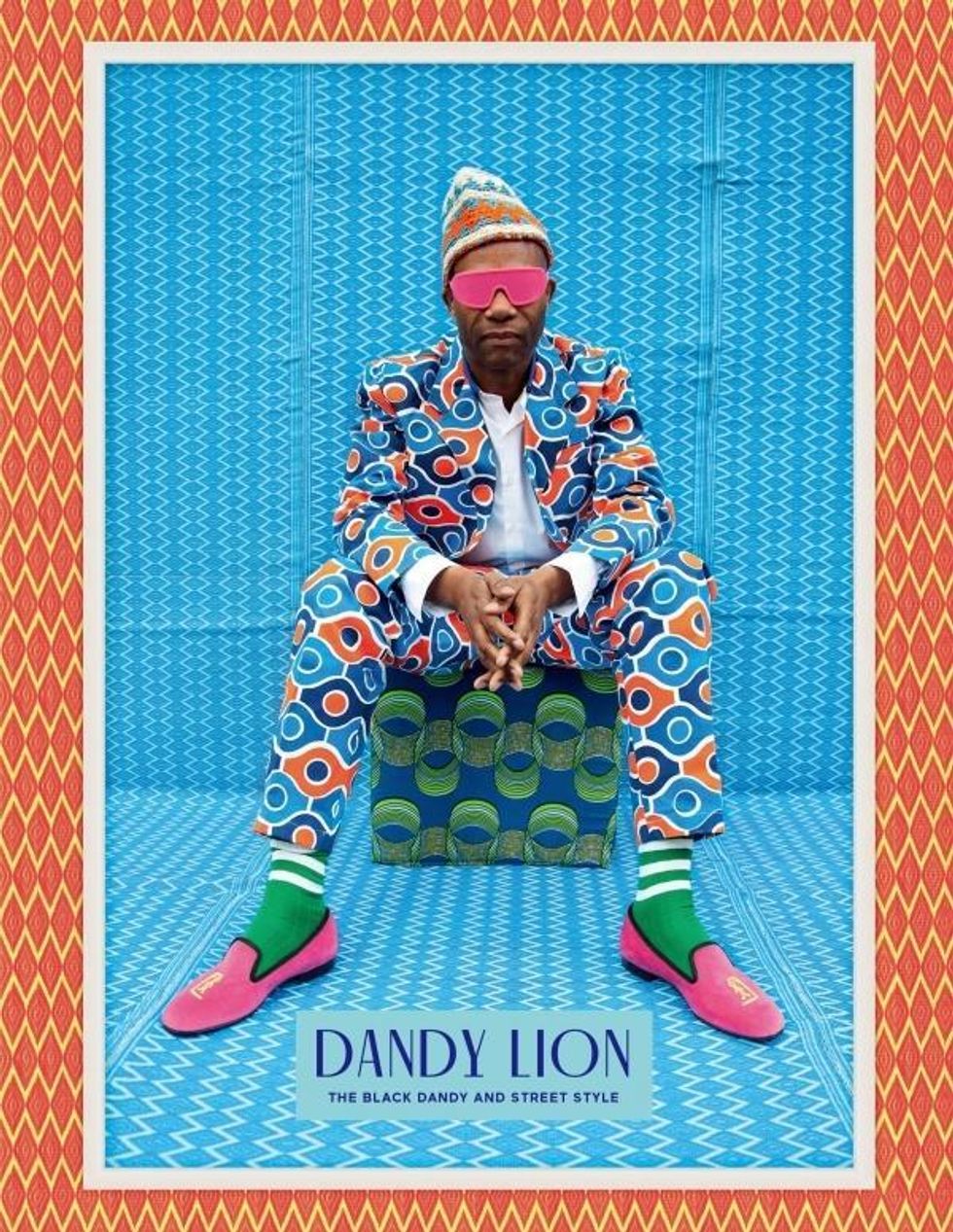 The Brooklyn Museum (200 Eastern Parkway, Brooklyn) and Aperture Foundation celebrate "Modern Black Dandies" on June 1, 6:30 to 9:30 p.m., with a big night of fashion, film and music in honor of Shantrelle P. Lewis's new book "Dandy Lion: The Black Dandy and Street Style." Tickets are $16, $14 for members.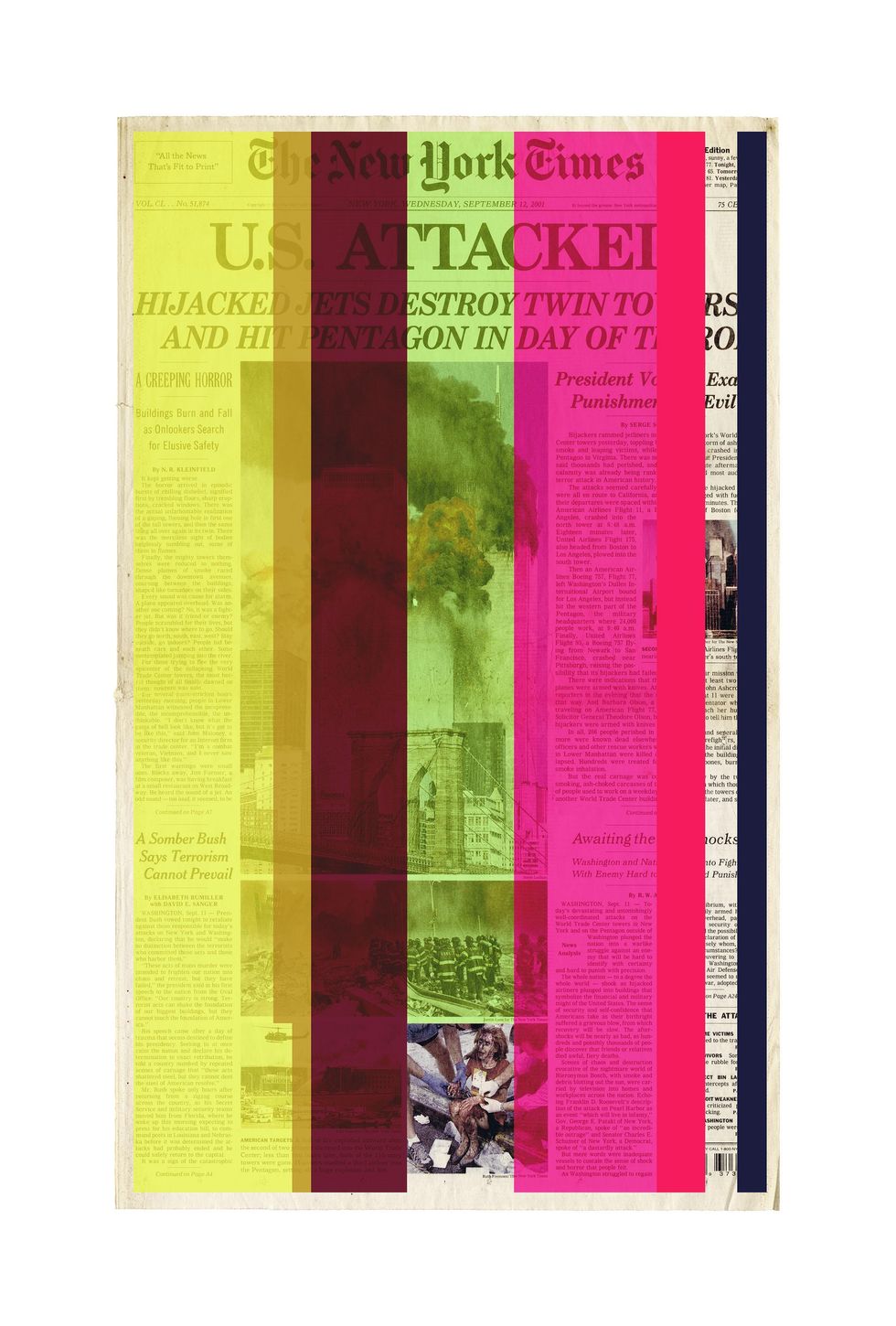 Doug Ashford, "Next Day Page A1," 2015-2016. Via FLAG Art Foundation
The FLAG Art Foundation (545 West 25th Street) opens two shows on Thursday, June 1, 6 to 8 p.m.: "The Times," a group show with over 80 artist who use the New York Times as their platform; and the first NY solo show of new works by Brooklyn-based, Texas-born artist Rebecca Ward.
Splash photo by Matthew Hansel, "The Weekender," 2017 via FLAG Art Foundation