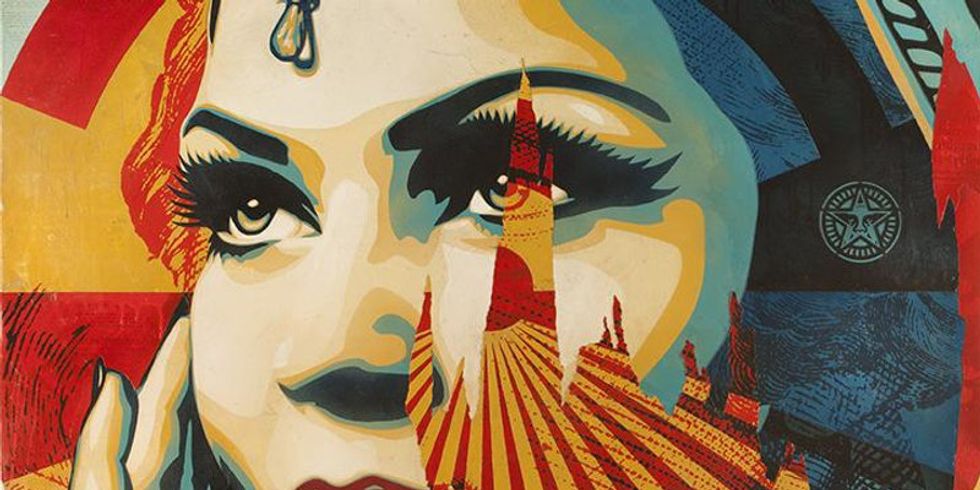 Shepard Fairey's largest solo show to date opens Saturday, November 11, 8 to 11 p.m., in a converted warehouse in L.A.'s Chinatown. "Damaged," is the artist's first big show in his hometown for almost 10 years and will include over 200 works including paintings, large-scale sculptures, interactive installations, stencils, limited editions on wood and metal — and there's even an accompanying newspaper called "The Damaged Times." The show was organized by the Detroit-based gallery Library Street Collective and will be up through December 17. The exact location is TBA, but you can go to the opening if you rsvp HERE.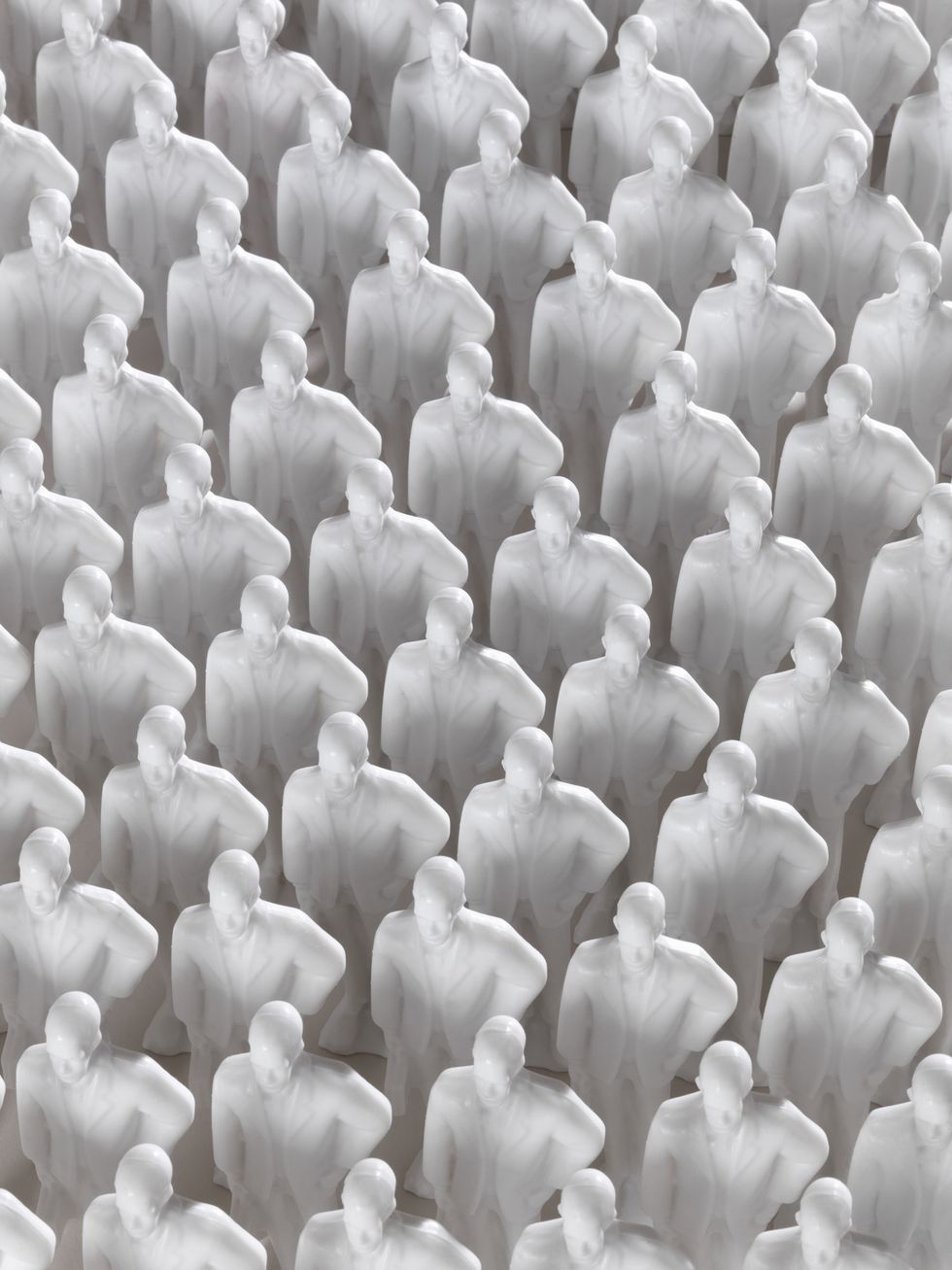 via Pioneer Works
November 12th, 4 to 9 p.m., is Pioneer Works' big, monthly "Second Sundays" open house. It's your chance to check out the new (and timely) exhibition, "White Man on a Pedestal," by Doreen Garner and Kenya (Robinson). This is the artists' response to their experiences as black women "operating in a system of white male supremacy... at a time when removing Confederate statues are cultural flashpoints." There are also open studios all day and, at 8 p.m., a performance by Brooklyn band People's Champs featuring the Superpower Horns, the studio section for Beyonce. Expect a blend of indie-pop, afrobeat and retro-soul.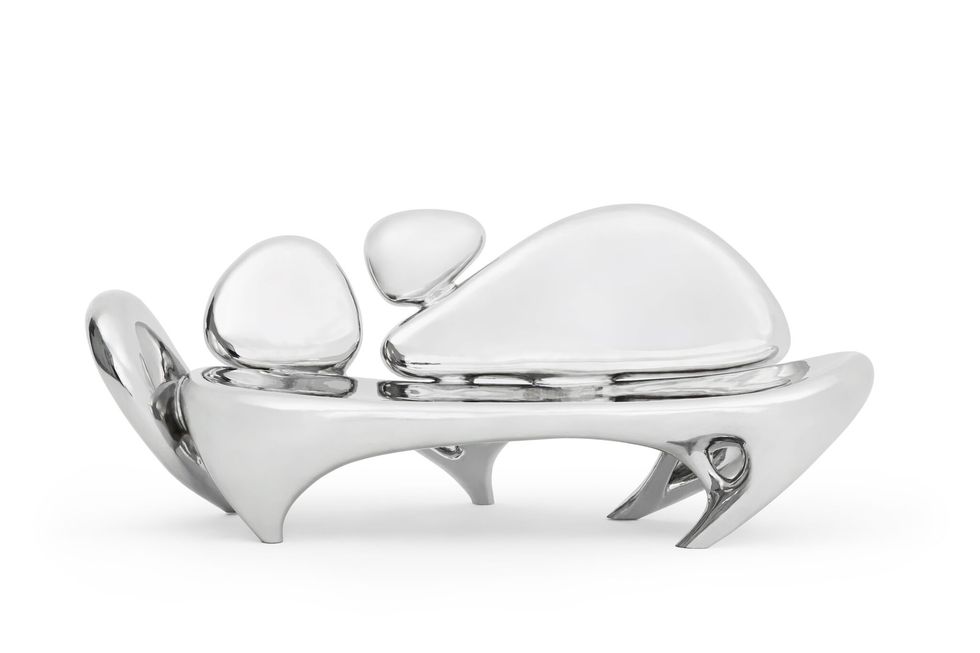 Via the Salon Art + Design
The Salon Art + Design opens on Thursday, November 9 (preview by invite only) and runs through the 13th at the Park Avenue Armory (643 Park Avenue). The fair features modern and contemporary works from 56 global galleries. Look for a big collection of trunks from Maison Goyard. R & Company (82 Franklin Street) has a satellite show called "SuperDesign" featuring a survey of Italian Radical works from 1965-1975, curated by Maria Cristina Didero. On view through January 4.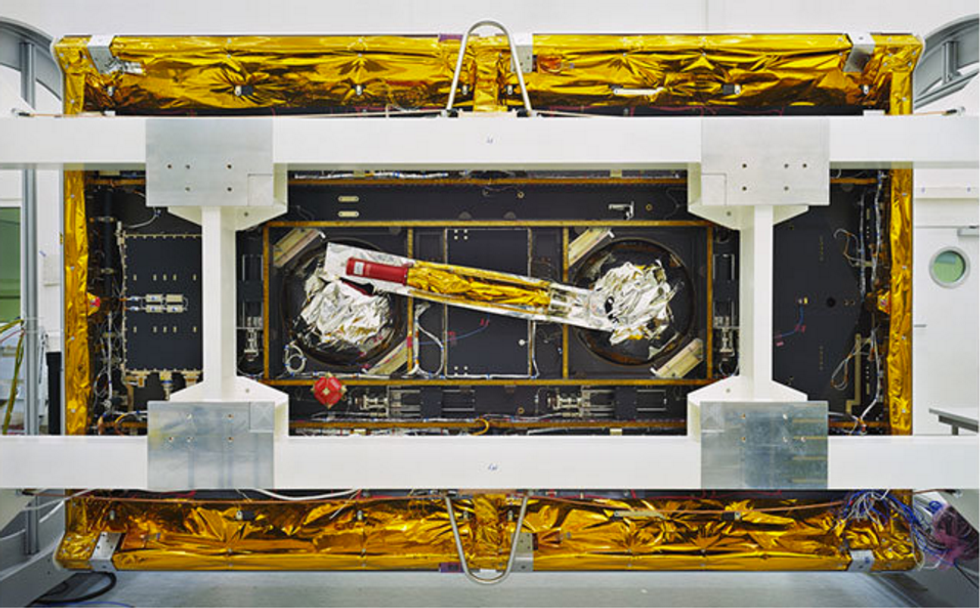 via Marian Goodman Gallery
Marian Goodman Gallery (24 West 57th Street) opens their twelfth solo show by German photographer Thomas Struth on Tuesday, November 14, 6 to 8 p.m. These new works feature his "analysis of contemporary science and technology" as well as still lifes of dead animals. On view through December 22. Struth's touring exhibition "Nature & Politics" opened last week at the Saint Louis Art Museum.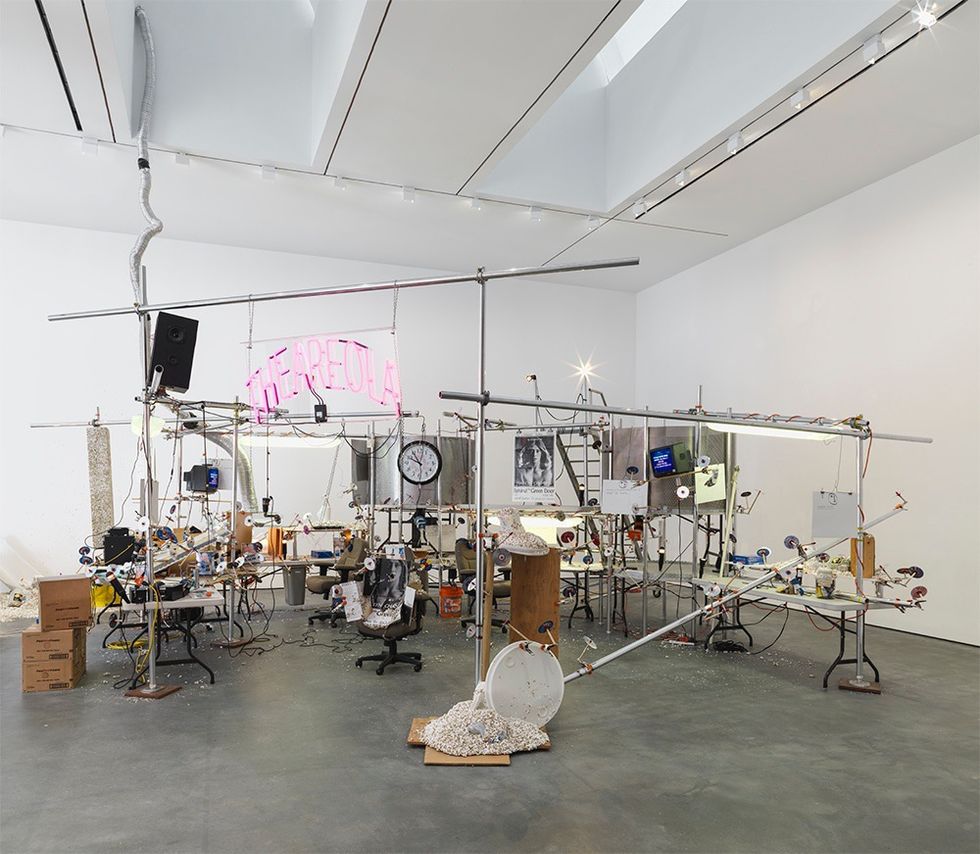 Installation view of The Grand Machine/THEAREOLA (2002) at David Zwirner. Via the Brant Foundation
The Brant Foundation Art Study Center (941 North Street, Greenwich, CT) has an exhibition of works by the California artist Jason Rhoades opening on November 12 and on view through March, 2018. Rhoades died in 2006 at age 41 and his work is held by international museums including the Pompidou, MoMA, the Tate and the Whitney. The show features installations and sculptures including an early work titled "My Brother/Brancuzi" (1995) that he constructed from spare tires, gasoline engines, tools, wooden crates and an industrial donut machine.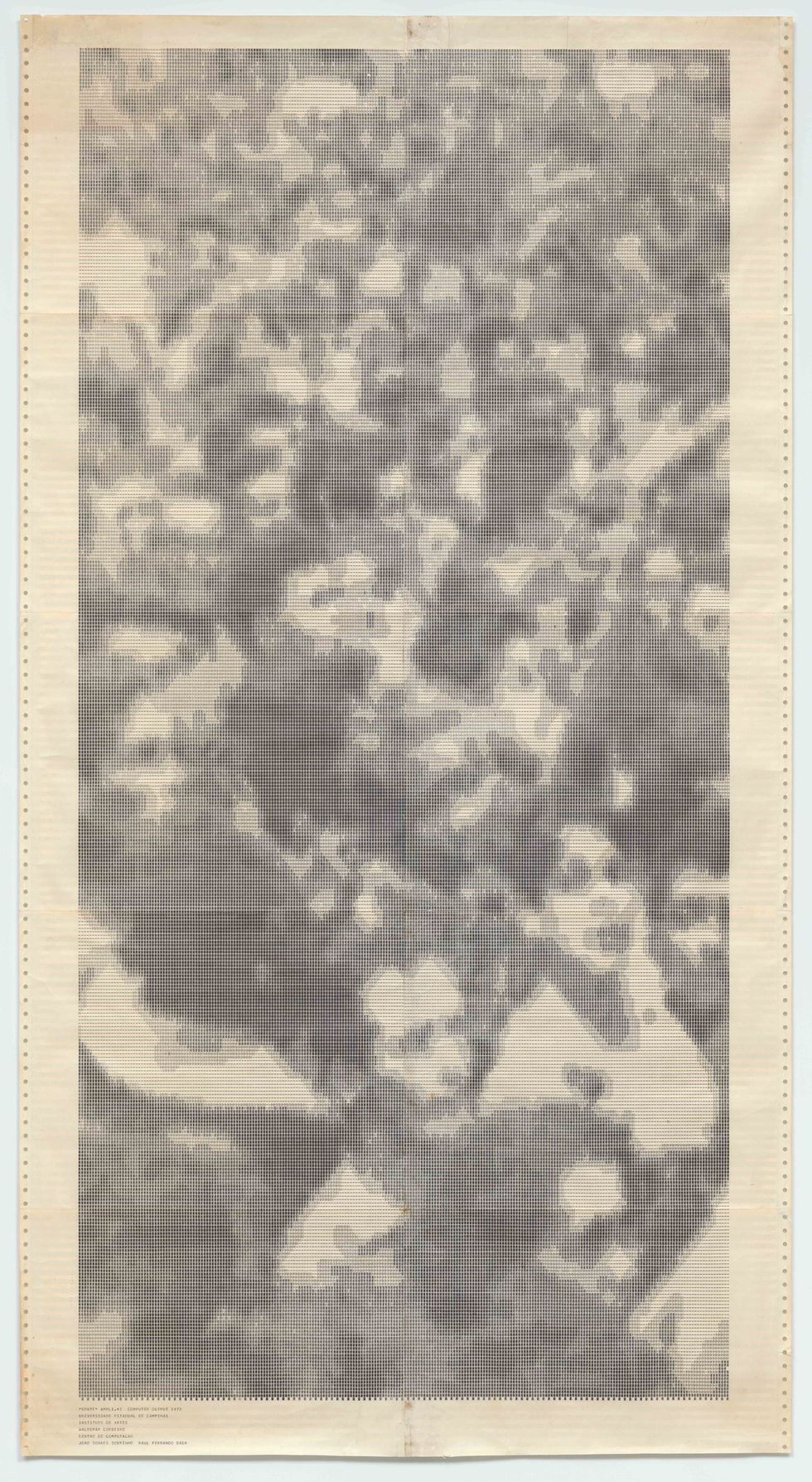 Waldemar Cordeiro. Gente Ampli*2. 1972. Computer output on paper. Via the Museum of Modern Art
"Thinking Machines: Art and Design in the Computer Age, 1959 - 1989" opens on November 13 at the Museum of Modern Art (11 West 53rd Street) and is on view through April 8, 2018. The exhibition includes artworks made by computers along with computer and component design; and explores the various ways artists used the emerging technology to create "kinetic sculpture, plotter drawing, computer animation and video installation."
Rogue Space Chelsea (508 West 26th Street) has a pop-up show featuring "Shoe Art" by Nuriyuki Misawa opening November 9, 6 to 8 p.m., and on view through November 12. The award-winning artist incorporates traditional Japanese materials into the leather shoemaking process. His clients include Spike Lee, Adrien Brody, T.J. Miller and Claire Denis; and his art shoes were recently on view at the Cannes Film Festival.
The third edition of the "No Vacancy" group show — curated by ALT ESC — is this weekend, November 10,11 & 12, at Squat Gallery (929 Broadway, Brooklyn). Over 20 artists are showing — plus there's a big opening party Friday, 7 to 10 p.m.; and music from 10 p.m. to 3 a.m. featuring Bearcat (Discwoman), UPSETTER, False Witness, Acemo and Ne/Re/A ($10 admission from 10 p.m. to midnight and $15 after). HERE's all the details.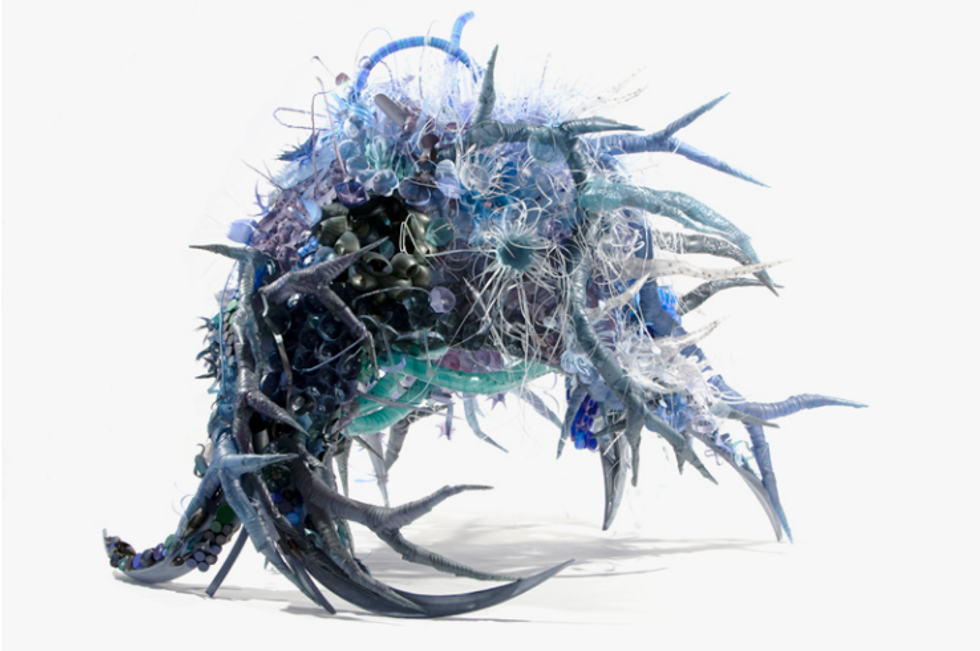 Aurora Robson, Jetsam (2015) via Westwood Gallery
Thirteen contemporary artists from Hawaii are showing at Westwood Gallery (262 Broadway) from November 9 through December 30. The group show titled "Pacific to Atlantic" features works that "epitomize each artist's commitment to Hawaii, Polynesian culture, conceptual art, and the preservation of community." Curated by James Cavello.
No Longer Empty has a group show called "Hold These Truths" opening on November 13, 6 to 8 p.m., at Nathan Cummings Foundation (475 Tenth Avenue, 14th floor) and on view through March 14. The title refers to the Declaration of Independence and our current political nightmare "as a backdrop for art works that expose the hollowness of proliferating misrepresentations in the name of power." There's an accompanying series of talks, programs, tours etc. To attend the opening, you must rsvp HERE.
ONGOING and worth checking out:
The RAE Show: Brooklyn-born artist RAE — plus special guest visitors — has a pop-up show in an LES storefront at 130 Allen Street that's up 24/7 through November 22. It's also being streamed on YouTube.
And, don't forget that the third annual NYC Cannabis Film Festival is Sunday, November 12, 1:30 to 10:30 p.m., at the Wythe Hotel (80 Wythe Avenue, Brooklyn). They're showing 2 feature films and 9 shorts from 7 countries. Tickets are HERE.