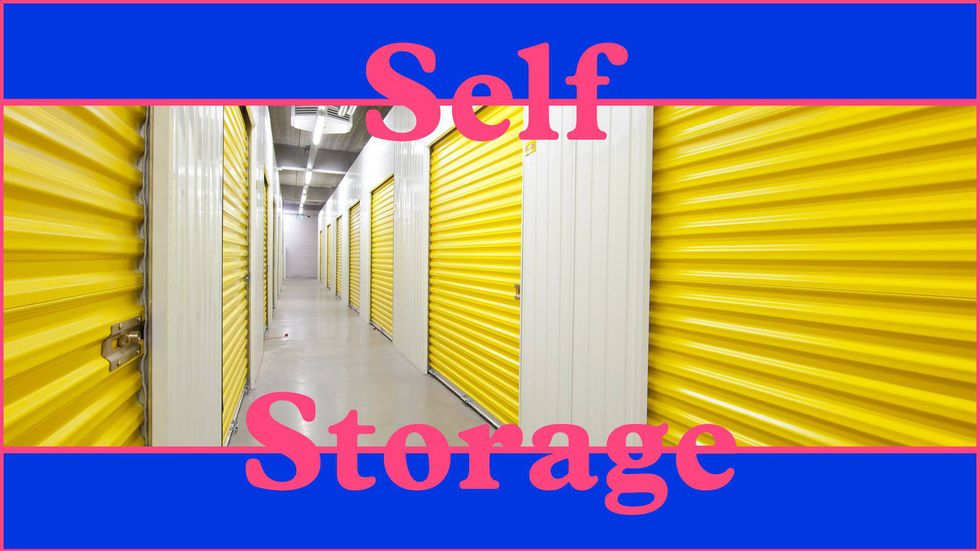 Flux Factory (39-31 29th Street, LIC) launches their big, site-specific exhibition "Self Storage" on October 6 at the gallery and in several self-service storage units in Long Island City. Meet at FF between 5 and 7 p.m. for tours of the units, and then there's an afterparty from 7 to 9 p.m. on the roof. RSVP here. The event provides "currently displaced artist or activist-run spaces and projects with the opportunity to freely curate a storage unit for a month." Through October 27.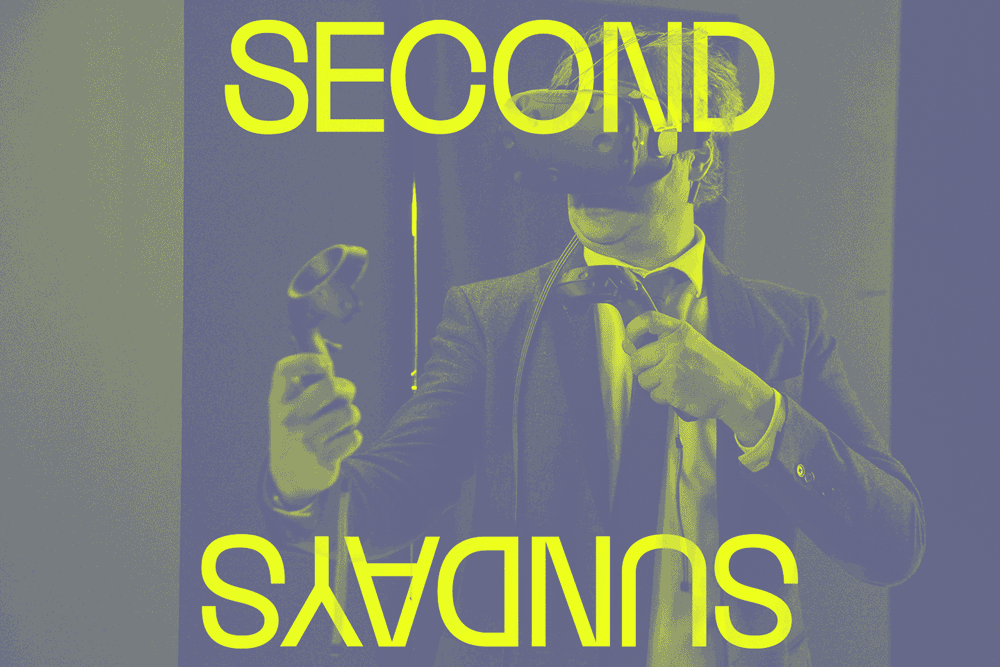 Pioneer Works (159 Pioneer Street, Red Hook, Brooklyn) hosts their next "Second Sundays" open house on October 8, 4 to 9 p.m., with FREE admission ($10 suggested donation) and open studios, live music, exhibitions etc. Check out 5 years of PW programming in their "Table of Contents" exhibition; music by ZULU P at 8 p.m.; eat cakes printed with erotic photos of men by Drew Pettifer from 4 to 6 p.m.; and do some star-gazing with the Amateur Astronomers Association of NY from 7 to 9 p.m. HERE's the 411.

via Shared_Studios
Interact with citizens of twenty countries from October 10 to November 21 via the "Times Square_Portal" in Broadway Plaza between 46th and 47th Streets. By entering a gold shipping container, you will come face-to-face with somebody in an identical space somewhere in the world — and then you can talk about weekly themes ranging from "Food" to "Identity" and "Gratitude." The portals were created by the artist Amar C. Bakshi, who'll be in the NYC "portal" on October 10 from 10:30 to 11:30 a.m. Times Square Arts and Shared_Studios organized the event — go HERE for all the details.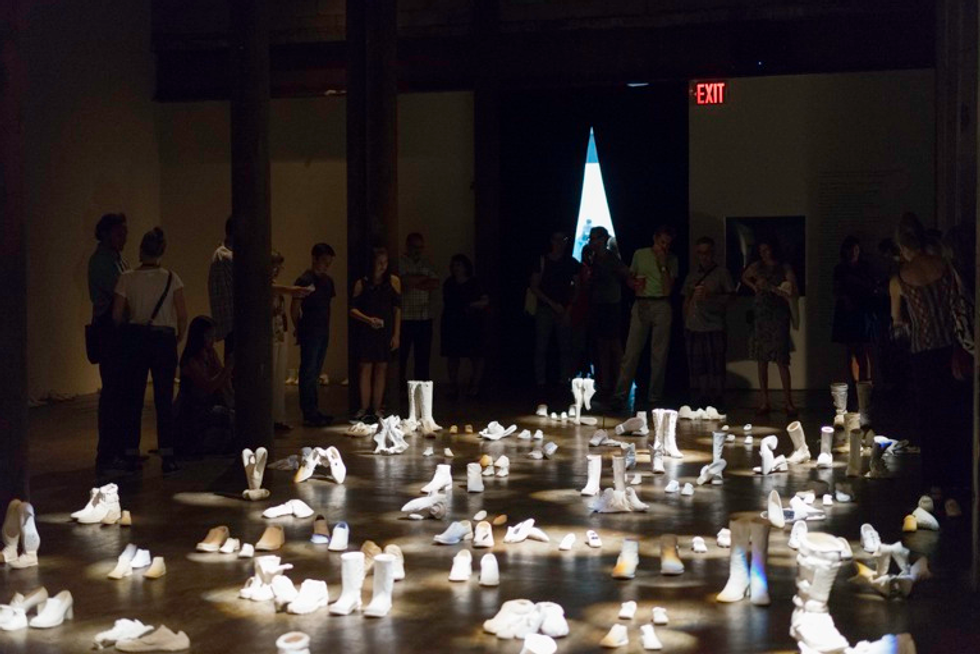 Beyond Beyond installation view, Ron Baron, courtesy Smack Mellon, by Junnan Lyu
Art in DUMBO's First Thursday Gallery Walk is October 5th from 6 to 8 p.m. Some highlights: "My Shot: Portraits From Hamilton" by Josh Lehrer at United Photo Industries (16 Main Street, B, Brooklyn) featuring photos of the cast of the award-winning musical; a conversation and blues performance by Ron Baron, Stephen Ellis and Scott Williams in conjunction with Baron's exhibition "Beyond-Beyond" at Smack Mellon (92 Plymouth Street, Brooklyn); a group of videos, "Open to Interpretation," projected onto the Manhattan Bridge as part of an ongoing project called Light Year (Pearl Street Triangle, Brooklyn). All the details are HERE.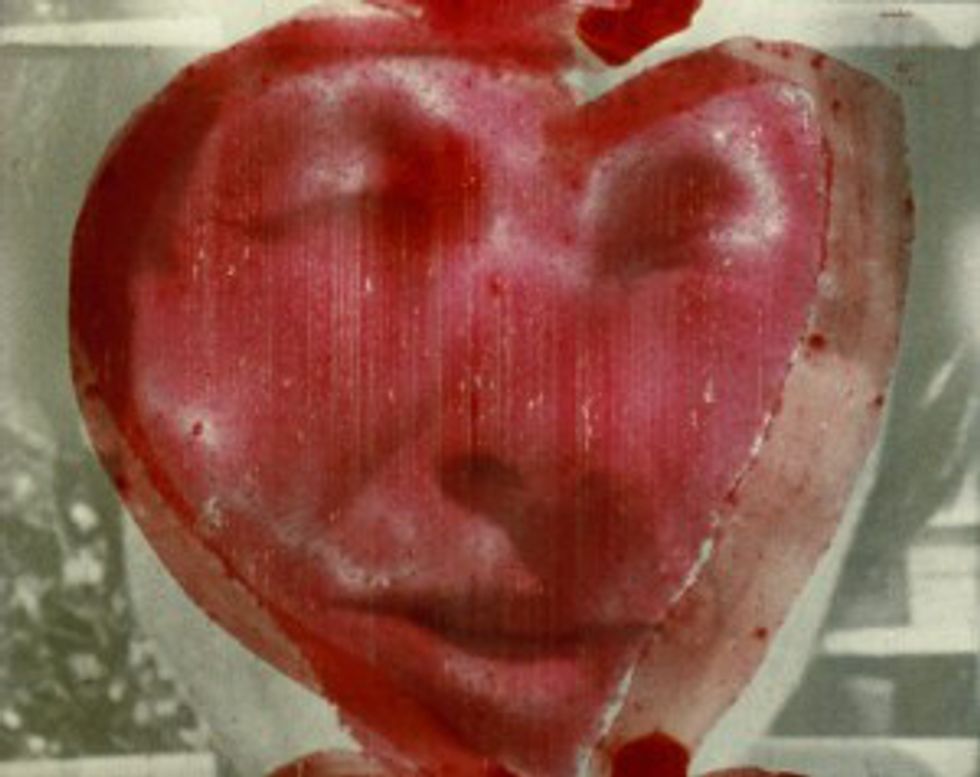 Courtesy Leslie-Lohman Museum
The Leslie-Lohman Museum of Gay and Lesbian Art (26 Wooster Street) opens "Barbara Hammer: Evidentiary Bodies" on October 7th. Curated by Staci Bu Shea and Carmel Curtis, the exhibition includes films, videos, installations and works on paper by the California-born artist. On view until Jan 28, 2018. The museum's "Expanded Visions" exhibition of works from their collection is still up until the end of October.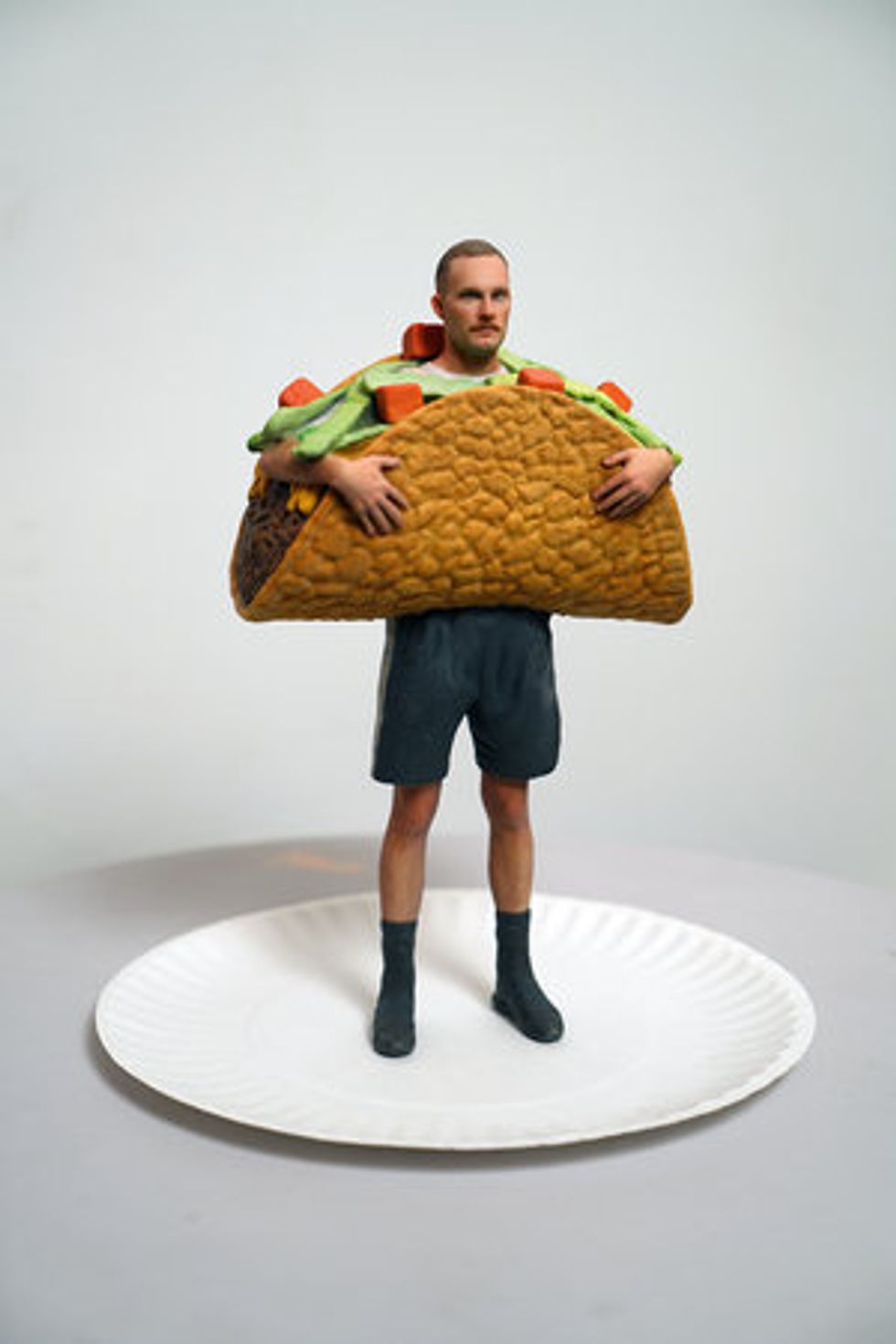 Tyler by Ry Rocklen via Team Gallery
Team Gallery (83 Grand Street) opens "Food Group" by LA-based sculptor Ry Rocklen on Thursday, October 5, 6 to 8 p.m. The show features 3D-printed miniatures of people wearing food costumes including hot dogs, ice cream cones and cupcakes. Riffing on art-toys and franchise mascots, the works are, as the gallery says, "at once both playful and haunting." On view to November 4.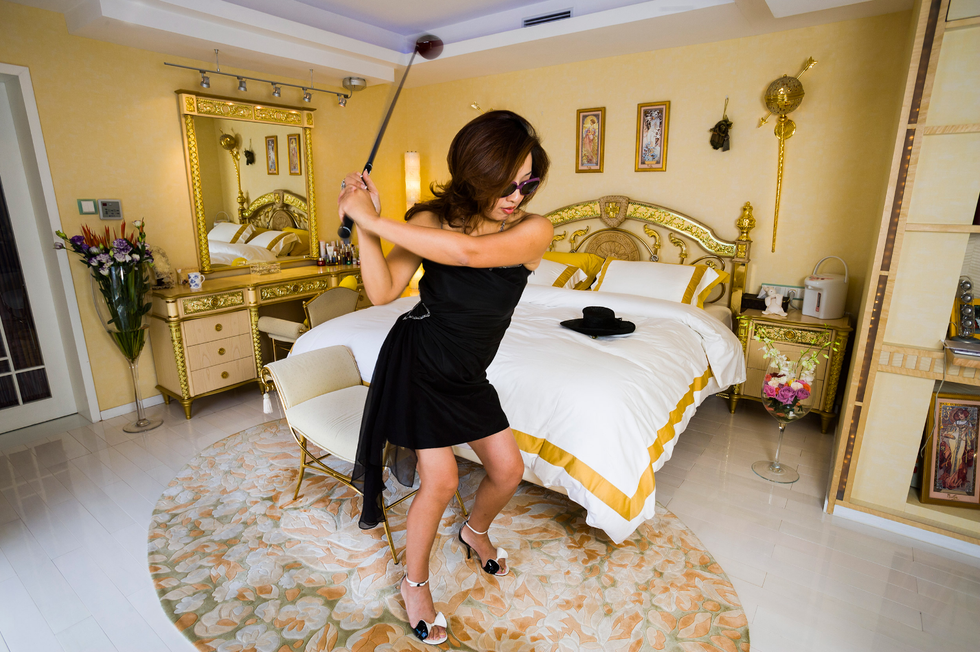 Lauren Greenfield via ICP
The International Center of Photography (250 Bowery) hosts an artist talk with Lauren Greenfield on Tuesday, October 10, 6:30 p.m. It's FREE, but you need to get a ticket HERE. Two hundred of Greenfield's photos are currently on view at the museum in a show called "Generation Wealth" that looks at the "influence of money, status and celebrity" around the world. On view until January 7, 2018.
Patricia Field's ArtFashion collection is coming to Joe's Garage (443 Main Street, Catskill, NY) as a benefit for the Greene County Council on the Arts on October 6 and 7. There's a pop-up shop both days and a runway show on Friday at 7 p.m., followed by cocktails and music; and another on Saturday at 8:30 p.m. with an afterparty featuring DJ Tedd Paterson. Tickets and all the details are HERE.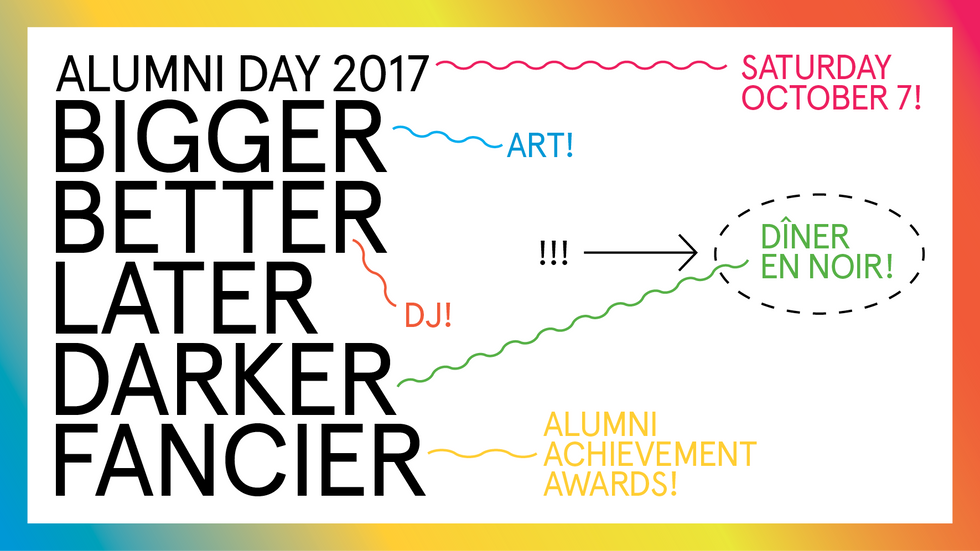 Pratt's Fine Arts Alumni Exhibition opens on Saturday, October 7, 7 to 9 p.m., at 200 Willoughby Avenue, Brooklyn, and runs to the end of the month. Works by over 50 graduates will be on view during this third annual event. Check out the "Warped" show in the Steuben Gallery featuring works "in which proportions are off, general knowledge doesn't exist, and anything goes." Pratt Institute alumni include Ellsworth Kelly, Kermit Love, Pat Steir, Paul Rand, Robert Mapplethorpe and Will Hutnick.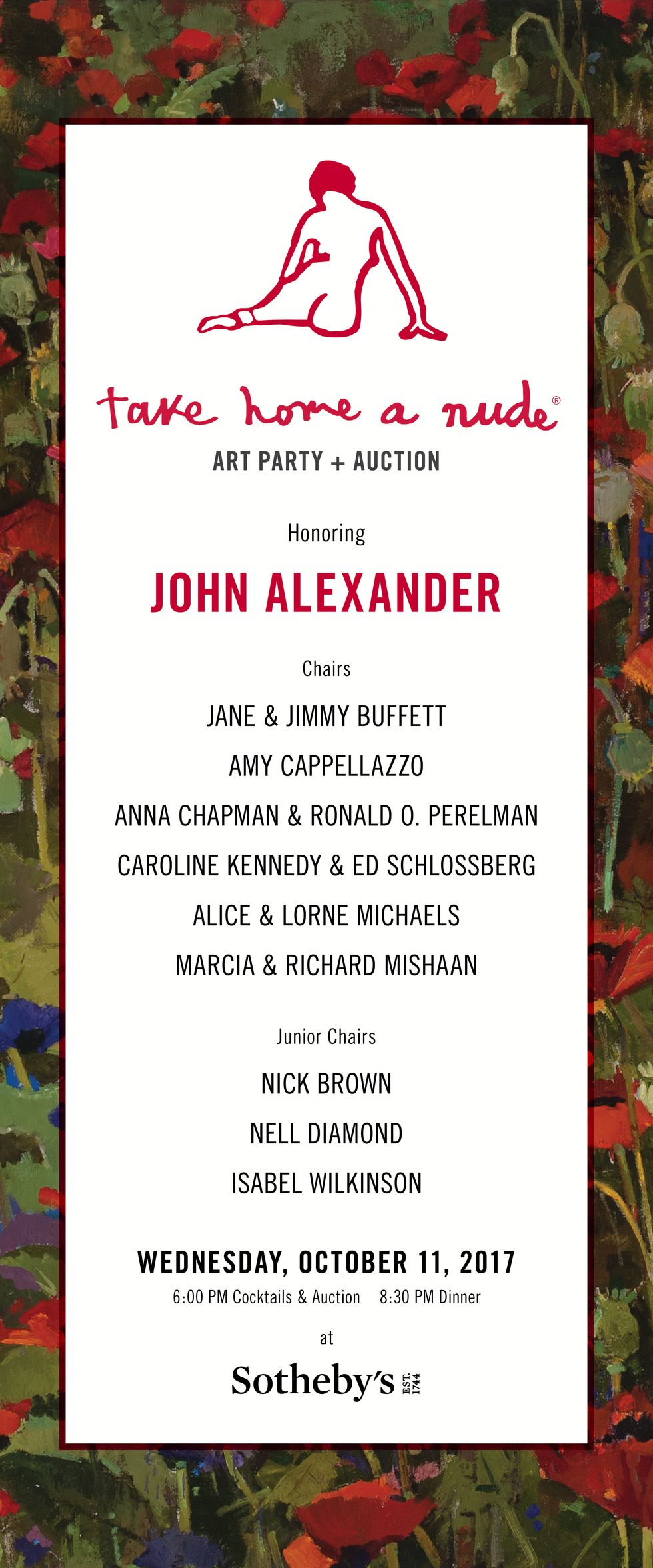 New York Academy of Art's annual "Take Home a Nude" party and auction is Wednesday, October 11, 6 p.m., at Sotheby's. This year honors American artist John Alexander. Bid now via Paddle8.
Splash image "Phoenix" by Reisha Perlmutter up for auction on Paddle8 for Take Home a Nude.