UPDATE 4.16PM EST: The shredded denim mini decorated with meme Pepe the Frog, now synonymous with the alt-right, is no longer available for purchase on Zara's online store. It was previously located in the 'Festival Edition' section – which only proves any festival-edit should be relegated back to the dark depths of hell where it belongs.
---
Zara, fast fashion's messiest bitch, has done it again. After literally infinity rip-offs of independent designers, racial profiling accusations, a concentration camp children's shirt, and a loving ode to size 0 curves, Zara has released a distressed denim mini skirt embroidered with cartoons that look an awful lot like alt-right hate symbol, Pepe the Frog. Just in time for festival season!
See for yourself...
Pepe: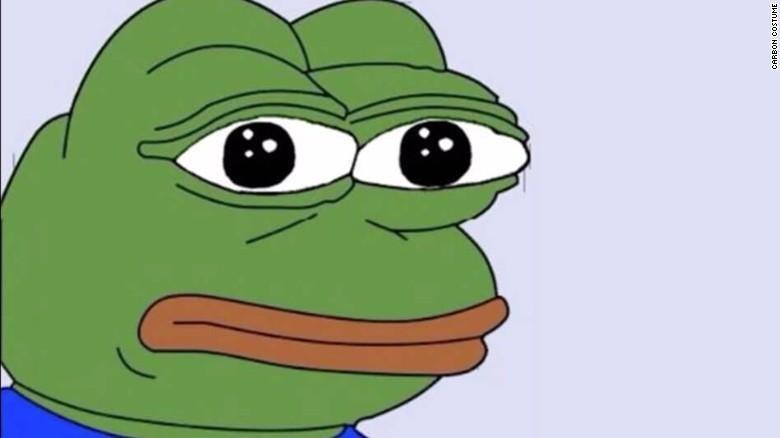 Zara:
Zara, girl. WHAT ARE YOU DOING? In case you didn't know, Pepe the frog was a meme (a glorious meme!) of an emotional cartoon frog that met its tragic death when it was co-opted by the white nationalist alt-right movement during Donald Trump's presidential campaign. Pepe has since been declared a hate symbol by the Anti-Defamation League, much to the dismay of Brooklynites with penchants for ironic tattoos.
Since fashion and music writer Meagan Fredette first noticed the skirt, and Dazed picked up her tweet, Zara has pulled the Pepe skirt and has yet to comment.
[h/t Dazed]