In a world oversaturated with labels seeking to redefine sexy, some have definitively risen above the rest — offering simple, sultry (and let's face it, sustainable) styles to take you from the dance floor to the boudoir.
Whether you're enjoying Valentine's or "Gal"entine's tomorrow, make a statement to subtly reinforce your rightful place as center of attention, with one of PAPER''s selected designers for the occasion. Newcomers or established, these brands have already caught the attention of some of the most exciting names in fashion and, coupled with their social media success, are set to be the only labels on everyone's Ruby Woo-hued lips this Valentine's day.
See them all, below.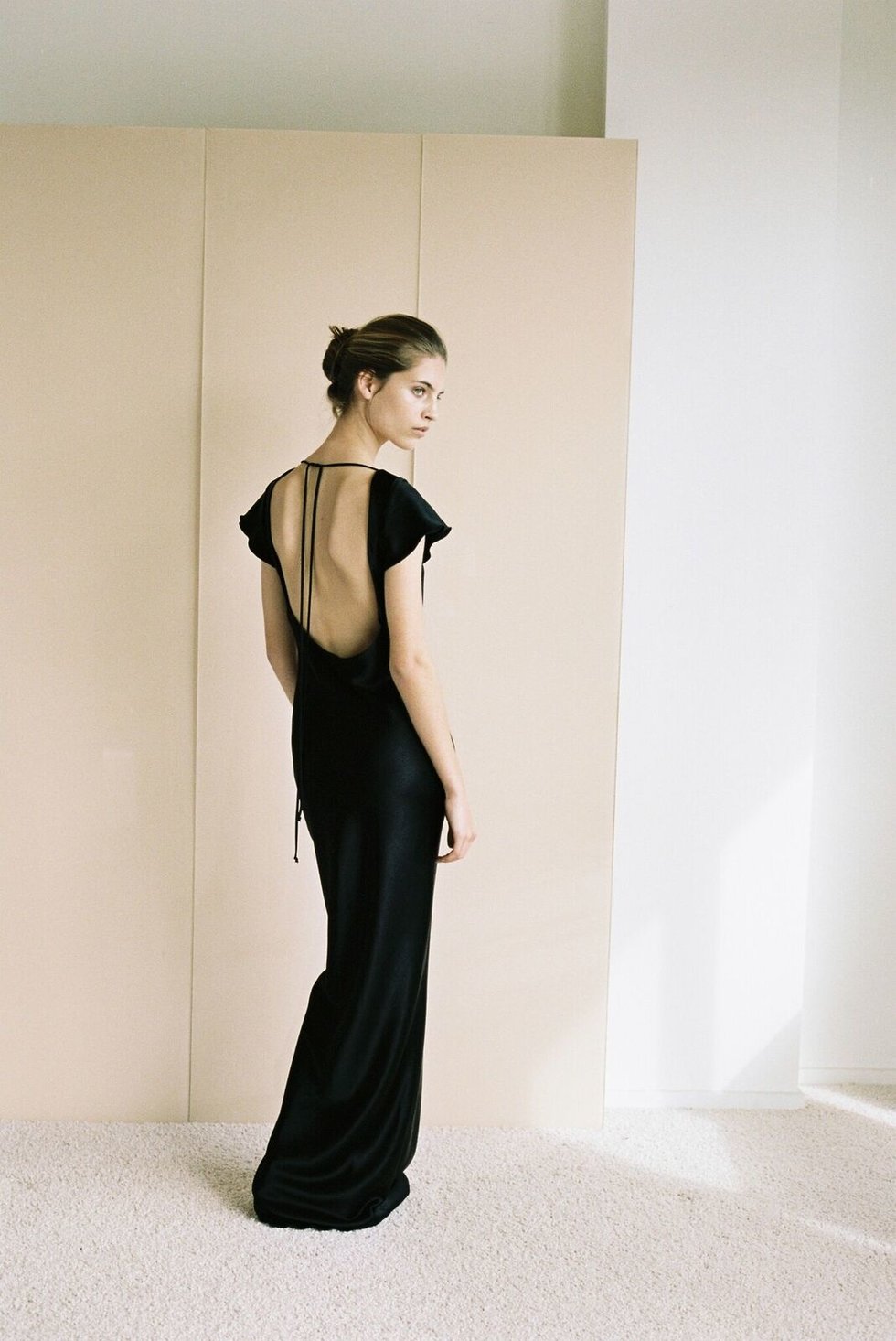 Why should women choose Paris Georgia?

Paris Georgia is made by woman for woman. We understand and love the female form, it's why we do what we do! We couldn't find clothing out there that we felt was flattering so we started making our own clothes.
How would you style yourself for Valentine's Day in Paris Georgia?
I'll be wearing my chocolate Blaze Slip, it's my go to slinky evening dress that's so effortless. I'll pair with my Maryam Nassir Zadeh Olympia wedges and favorite vintage jewels, and Paris will be wearing something equally sultry.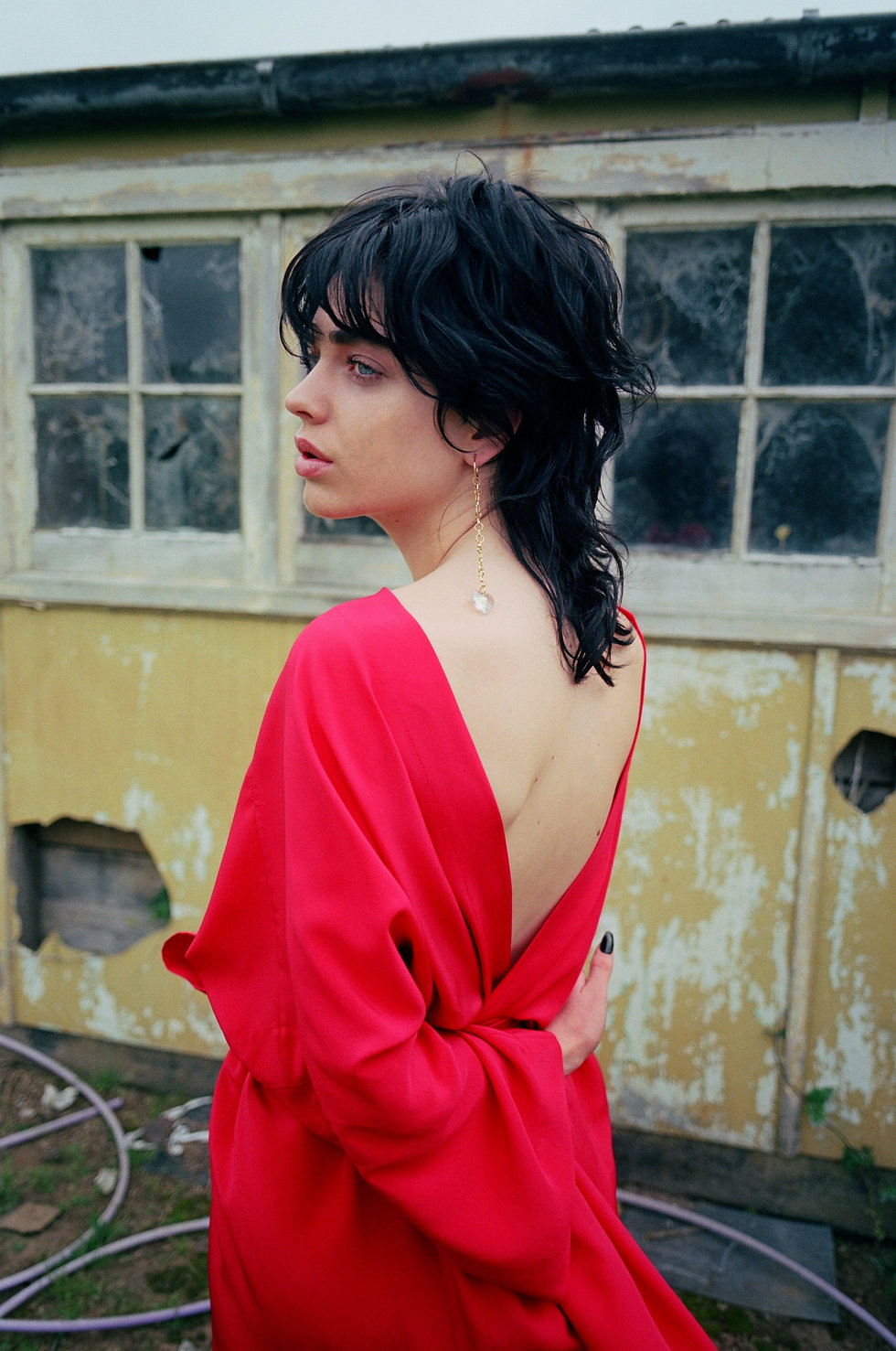 Miss Crabb
If ageless elegance is the name of your game, scurry over to Miss Crabb, stat. The New Zealand-based (also New Zealand-made) brand, and eponymous brainchild of Kristine Crabb sends local girls into a tizzy and is quietly making international waves. With styles that are designed with both the female-form and androgyny in mind, a Crabb woman is the one with flowers in her hair, walking hand-in-hand in the wet sand with her man in a matching kimono.
Most Crabb styles come in one size, and can be worn multiple ways — literally. One piece can be donned backwards, frontwards, cinched or flowing, over, under and as a top, a skirt, a dress, and sometimes even as trousers, making them quite the investment. With an emphasis on the supplest silk and local-sourcing, a Crabb slip is the sustainable, sexy number you need in 2018. Read about Kristine's vision, below.
How do your designs approach femininity?

Courage, strength, Neoclassicism. Dancing. Simplicity. There is a sense of freedom and fluidity, both in the actual cut of the garment and in the way, it can be worn and where. The main thing I think about when making our pieces is how it will feel and how practical will it be. Hopefully the result will be transformative, loved and worn for many years.
Describe the Miss Crabb woman.
Kind hearted, curious, funny, a little bit reckless. Ironically and intentionally, Miss Crabb is a state mind; no matter what age, demographic, size, gender, sexuality or stage in life.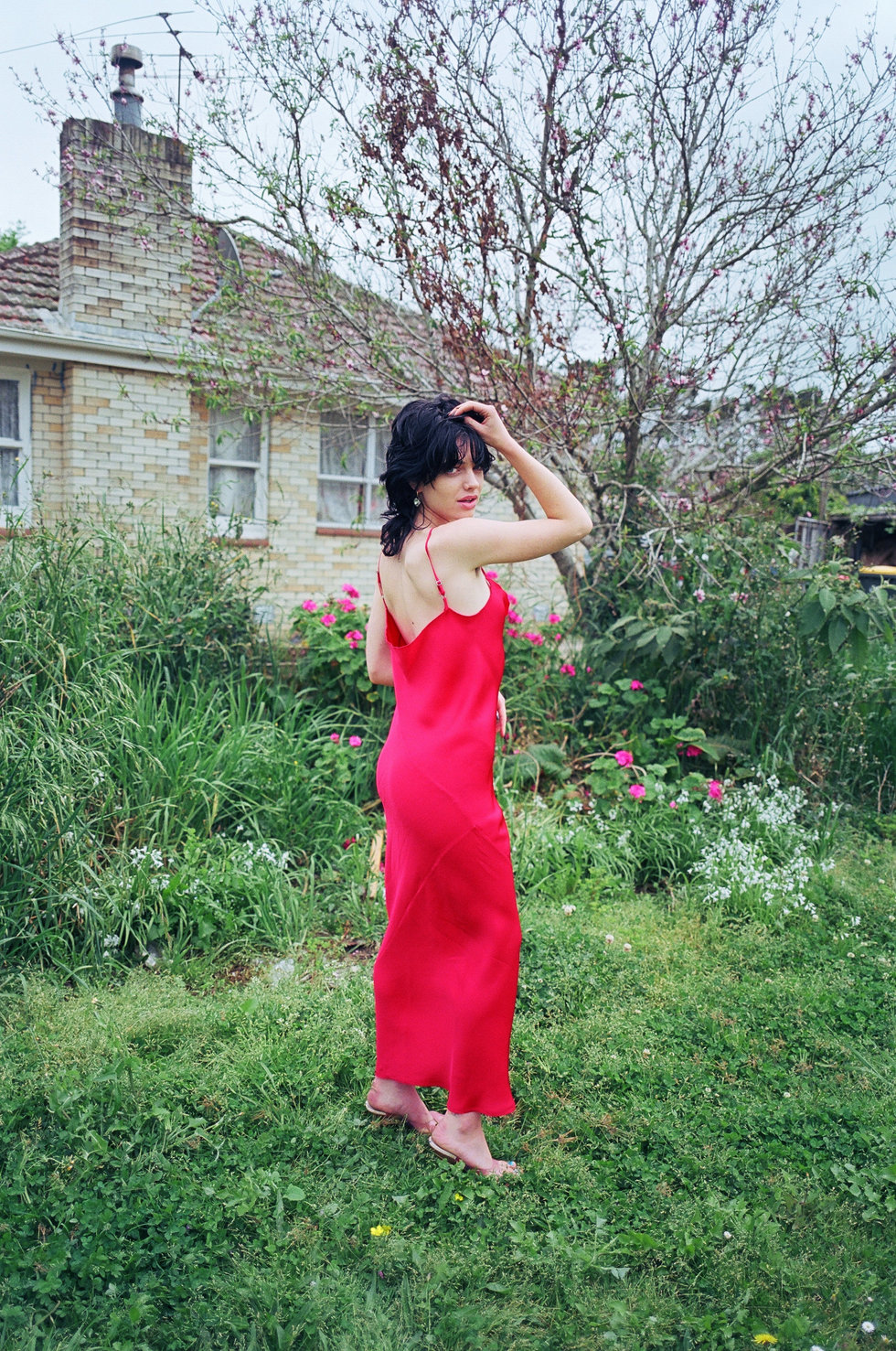 What is sexy to you?
Happiness! Mystique. Prince. Intelligence. Being cool, funny and confident.
Why should women choose Miss Crabb?
Because of all the above! There nothing quite like it, its special, it is beautifully and ethically produced from an exotic place called New Zealand. They will wear their pieces all the time and for many years to come.
How would you style yourself for Valentine's Day in Miss Crabb?
I would dress for the great loves of my life — my children; Frances, Paddy and Henry. They love it when I wear long white dresses, with long hair and bare feet — maximum romance! We might go to the beach or float around the studio and eat sweets.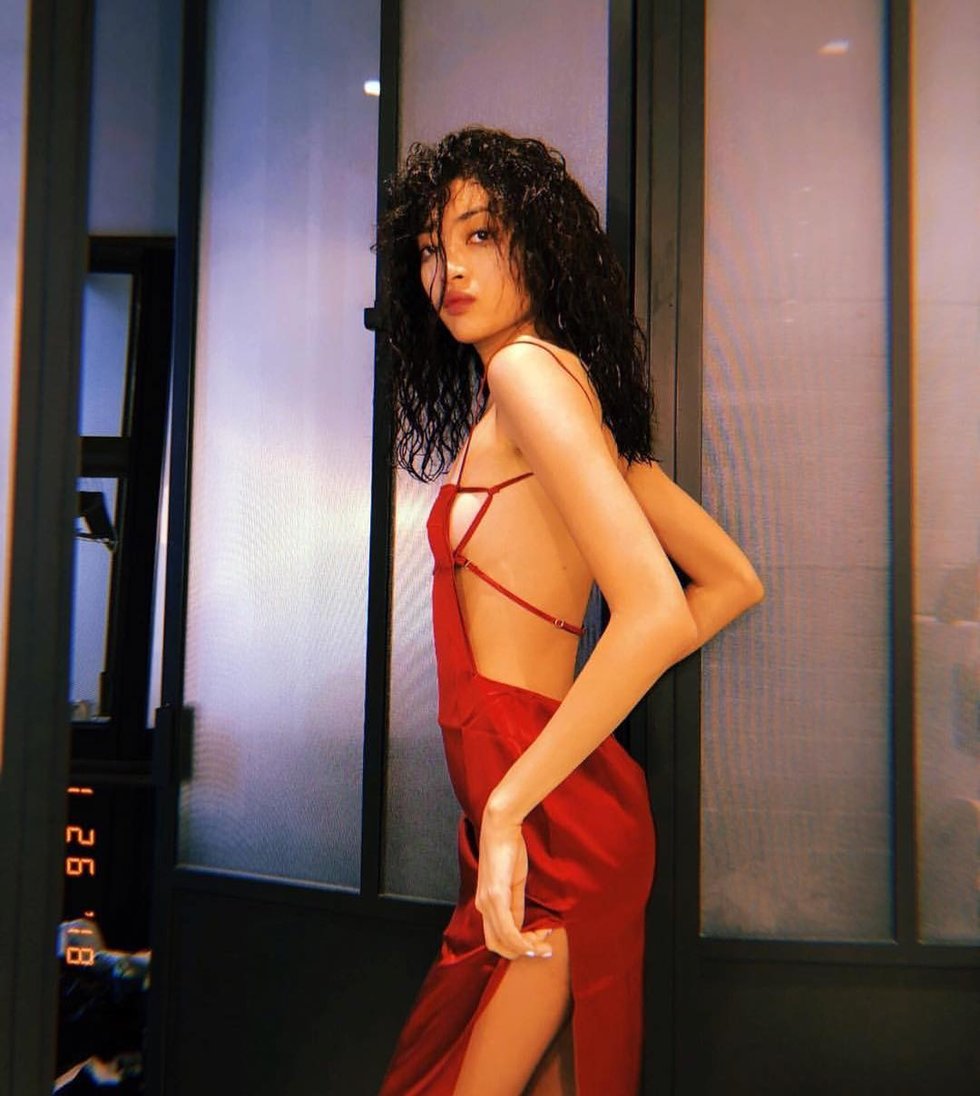 ARE YOU AM I
If you haven't heard of ARE YOU AM I by now, you've managed the impossible: escaping the most prevalent brand in the business. Teaching the class in modern marketing, Instagram sensation ARE YOU AM I can be seen on Kylie Jenner and she walks hand-in-hand with Travis $cott, Bella Hadid while she's sneaker shopping and so many other 'it' girls we've lost count.
It's easy to see why, with dresses that simultaneously leave little to the imagination without giving too much away, LA-based ARE YOU AM I is set to be the label on everyone's lips. Slither into slinky satin pants or a backless cami for the ultimate tomboy-femme look, the AYAI couldn't care less — which was exactly what founder Rumi Neely was going for. Neely weighs in on AYAI's inimitable appeal, below.
How do your designs approach femininity?

ARE YOU AM I is a spectrum of pieces from total Tomb Raider badass to gossamer winged fairy. Femininity in style to me is wearing what makes you feel the most you and capturing your mood on a given day the best.
Describe the ARE YOU AM I woman.
She slinks, she storms, she's captivating and carefree, she mesmerizes in a way that's difficult to explain if you try.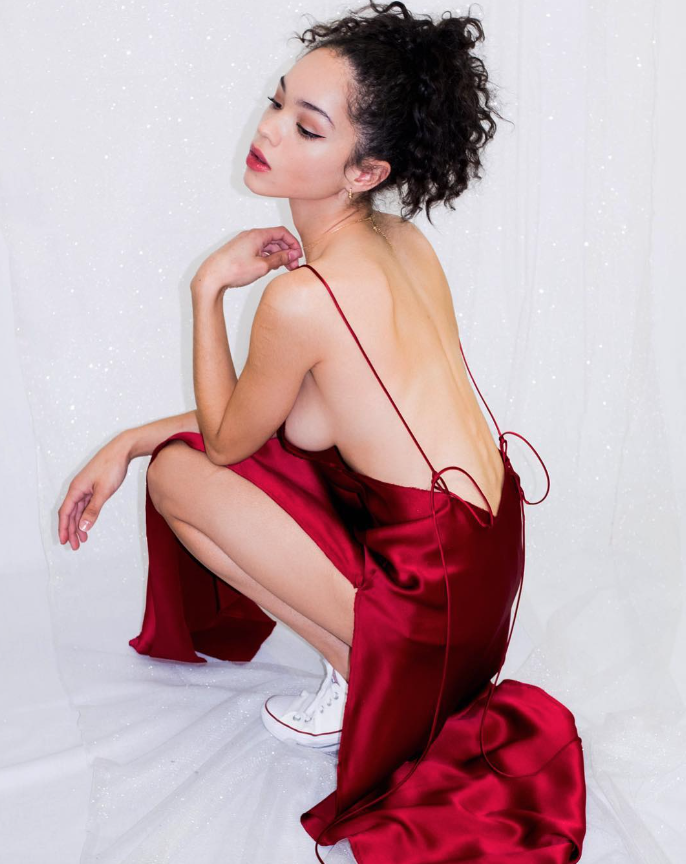 What is sexy to you?

Someone that makes you forget the rest of the world exists
Why should women choose ARE YOU AM I?
It's obviously my dream wardrobe but the messages I get from customers about how confidence raising and life unlocking the experience of wearing AYAI is is the most powerful reason I can imagine.
How would you style yourself for Valentine's Day in ARE YOU AM I?
I'll be in the Lykla dress with the thinnest strapped heel and matte red lips.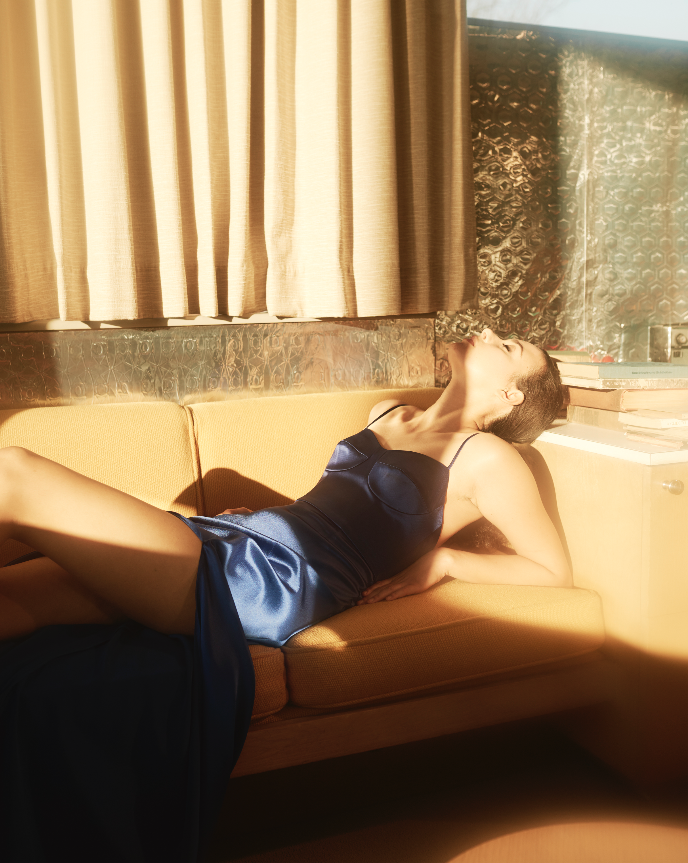 Allen Schwartz
Baby brand Allen Schwartz may be fresh on the scene, but has all the makings of a legendary label. Founded by Schwartz himself, former designer of 35 year-old moniker brand ABS, the eponymous fashion retailer has evolved from its roots as a red carpet staple into contemporary business and formal wear — with a classic twist — for the modern woman.
Head Designer, Bianca Bernal, knows their consumer equally appreciates the past and future, and creates pieces that are somehow both dateless and perfectly suited to the present. Expect satin gowns next to tailored suits, velvet jumpsuits next to sheer bustier-dresses. Everything style is sexy without trying too hard, and guaranteed to make heads turn. Oh, they're also entirely made in LA — go off.
How do your designs approach femininity?

I always approach it with the intention of designing inspired pieces that will stand the test of time (be it a soft silhouette or stark lines). Femininity should be timeless.
Describe the Allen Schwartz woman.
She's classic with much appreciation for newness.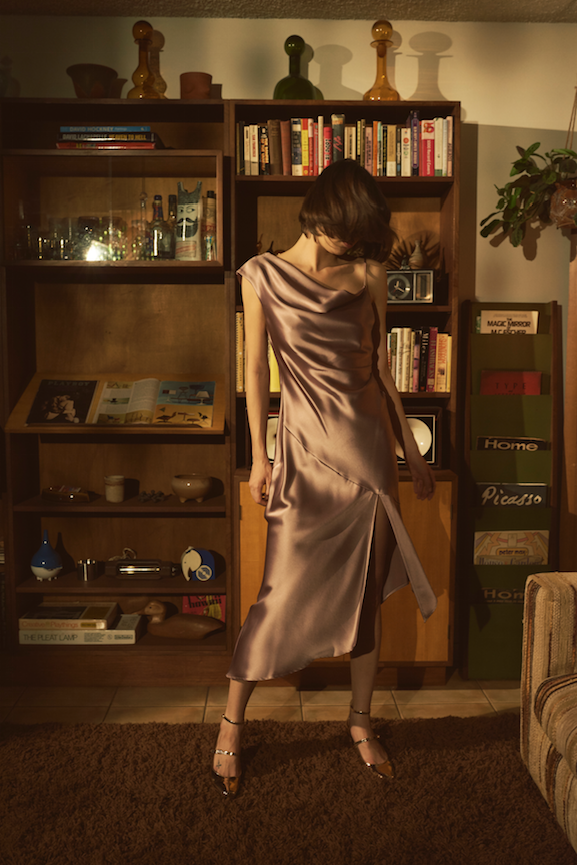 What is sexy to you?
Self confidence — knowing who you are, what you want and going for it.
Why should women choose Allen Schwartz?
We offer you forward classics that will make you look flawless no matter the season. Plus we're made in LA (if you're into supporting that).
How would you style yourself for Valentine's Day in Allen Schwartz?
I'd wear one of our oversized black suits and pair it with my lace up boots or my platform creepers.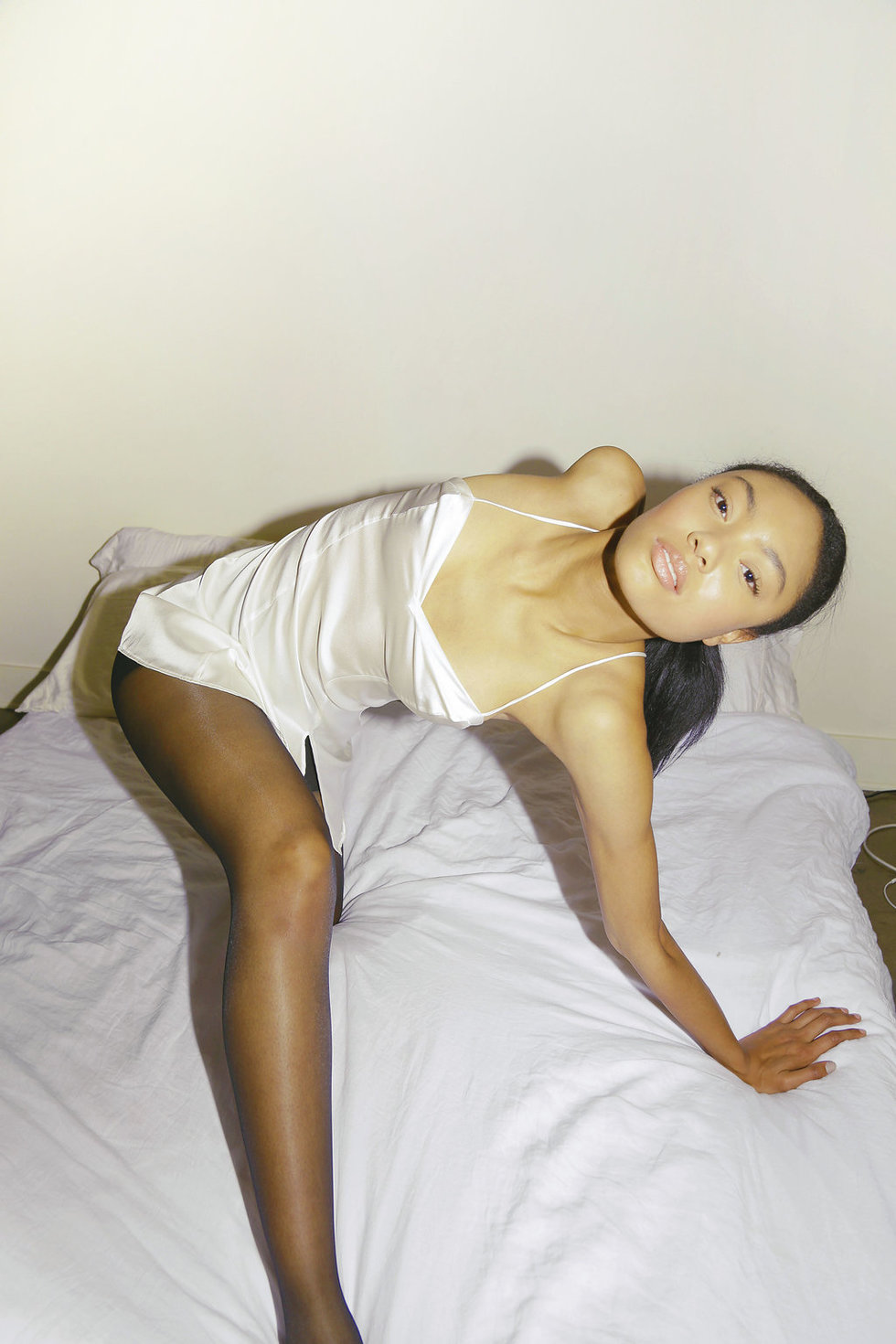 TROIS
TROIS' mission statement explains they cater to the women of the world and they're not wrong. They're the brand, you, your sister or your long-lost college friend might stumble on Instagram and proceed to dive into a deep k-hole after scrolling their slinky styles.
Founder Jen Humphrey explains the TROIS women is "always effortlessly put together, undone yet organic and refined" (something to which we can attest after falling in love with their sheer shirts, silk skirts and everything in between). Each TROIS-wearer will no doubt be the center of attention, so if you're searching for something timeless and titillating, look no further. Keep your eyes on this one, they're about to explode.

How do your designs approach femininity?
We like to approach each piece with the end goal in mind, to make women feel beautiful. We like to develop silhouettes that are delicate yet strong, flattering and diverse. Dressed up or down, worn from morning into night.
Describe the TROIS woman.
The TROIS woman is anyone who appreciates beauty, who knows that attention to detail is everything. I like to think that she is outgoing and independent, appreciates the small pleasures in life. Always taking the time to enjoy her morning cup of coffee while she checks her emails and reads the morning headlines. She runs around her city alway effortlessly put together, undone yet organic and refined.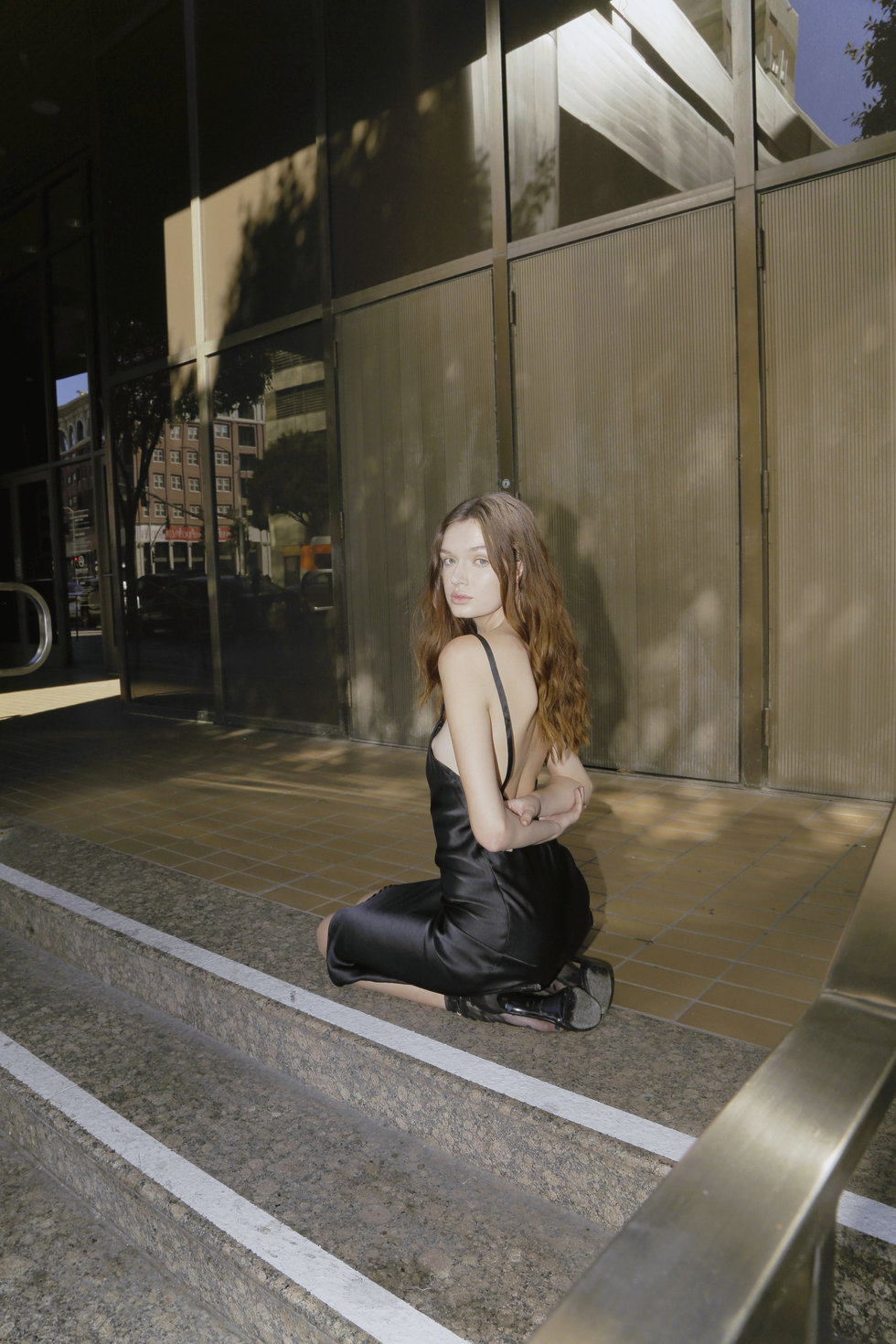 What is sexy to you?

To me confidence is sexy, not following the pack. The ones that make their own path and who have the stories to share about their journey. A good story gets me every time!
Why should women choose TROIS?
I believe TROIS's aesthetic and silhouettes are very classic but yet modern. The type of garment that you would hold onto for years and actually wear throughout any phase of your life.
How would you style yourself for Valentine's Day in TROIS?
I would wear our Jennifer dress in black, paired with some sheer black nylons and our Helmut trench coat. For shoes I would go with something classic but sexy like the Saint Laurent Jane Sandal and of course a red lip! Russian red by MAC is my go to.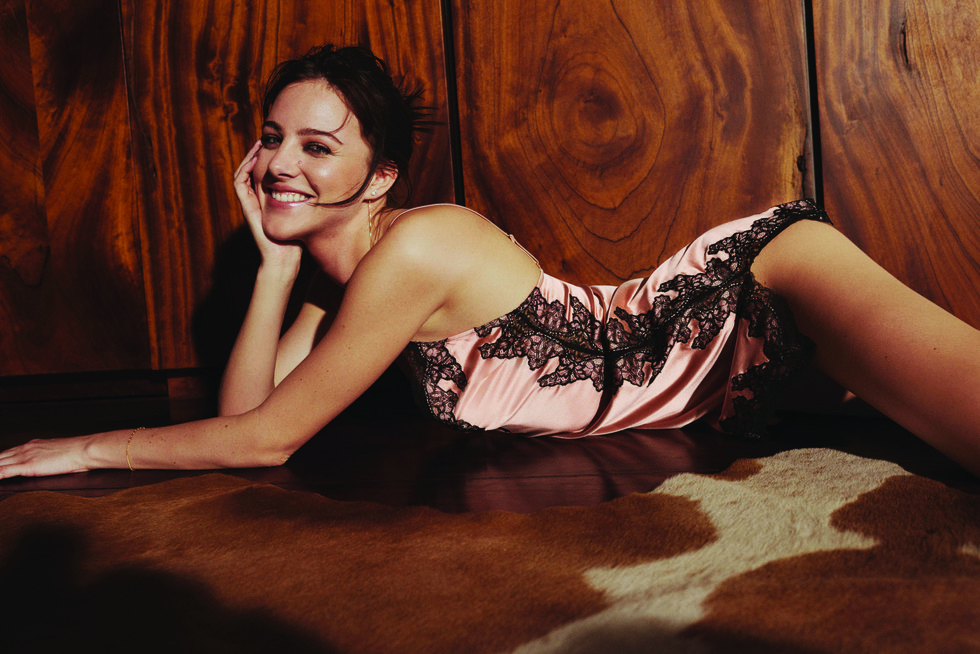 Agent Provocateur
Just like the Cadillac is to cars, or La Mer to skincare, Agent Provocateur is the crème de la crème of lingerie. The British lingerie brand embodies the height of luxury and sensuality, the label's silky styles are something a gal could only dream that she (or her sugar daddy) might one day purchase.

Approaching 25 years of dominating the business, it seems the best is yet to come, with the upcoming Spring '18 collection marking the brand's sauciest yet. For those who like to shop with a clear conscious, it might also be worth knowing that Agent Provocateur uses local resources where they can, and is committed to ethical trade. What more reason could you need to shimmy into one of there satin-y numbers? Creative director Sarah Shotton weighs in, below.
How do your designs approach femininity?

I always design what I would wear myself. I love beautiful Chantilly laces, but with an iconic sexy fit. Many of the pieces also have a bit of a masculine twist, like the Eunice and Kelsie. But more importantly, femininity for me is designing pieces for any and all body shapes.
Describe the Agent Provocateur woman.
Strong, sexy, intelligent and know what she wants! She has different facets to her personality and really is not of afraid of experimenting.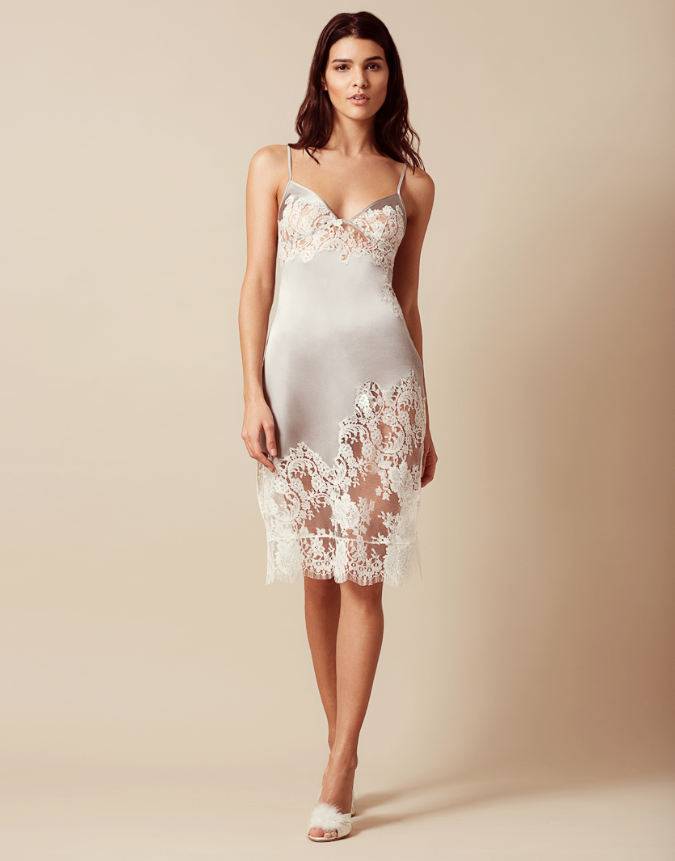 What is sexy to you?
Sexy to me is somebody who has that X factor – when people can't put their thumb on it. You don't have to be a supermodel or unbelievably beautiful to have that X factor. Sexy to me comes from confidence, humor and a woman that knows what she wants.
Why should women choose Agent Provocateur?
Agent Provocateur is designed by women for women. We are that chameleon brand that has something for everyone. Our pieces truly make you feel confident: like Wonder Woman. Most importantly, each season is re-designed!
How would you style yourself for Valentine's Day in Agent Provocateur?
I would have just come back from Paris, sourcing our fabrics for SS19. I'll be at work during the day and probably wear my lipstick Saint Laurent dress. In the evening, plan to meet Patrick for dinner, but with my Lorna sheer tulle set from our SS18 collection underneath. Very classic but still see-through for our special night.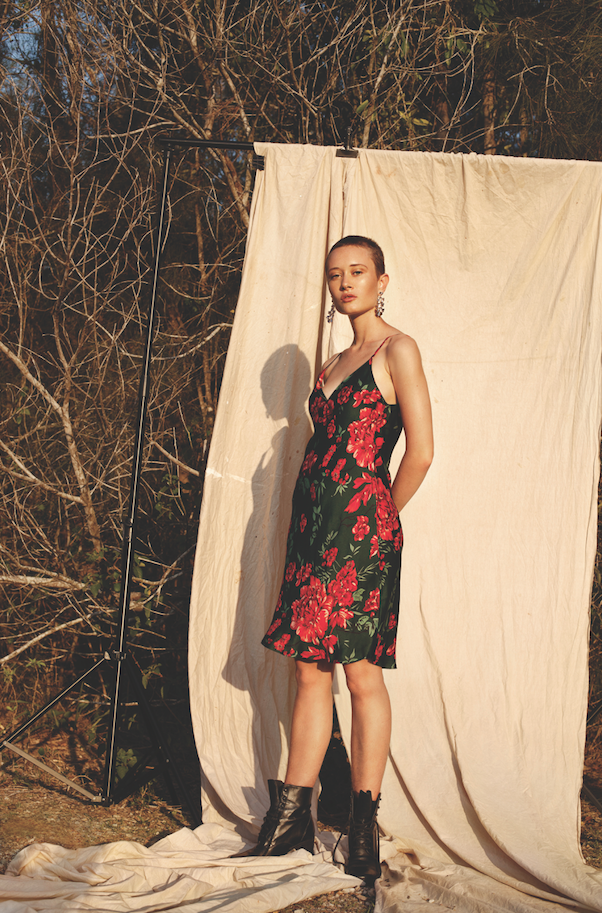 Silk Laundry
Australian-owned Silk Laundry knows how to play to their strengths, creating chic and sleek silk (surprise!) styles that pack a punch. Founded by Katie Kolodinski in 2014, the brand wants you to know fashion doesn't have to be fussy, with perfectly printed dresses or Spanish-influenced ruffle slips that belong beneath a disco ball.
Pair a dress with a matching scrunchie for a monochromatic look of dreams that doesn't take itself too seriously. Kolodonski's designs put the female-form first, can take you from day to night, and will no doubt have your significant other quaking in their boots.
How do your designs approach femininity?
The fluidity of silk will be forever considered feminine. Silk Laundry designs thoughtful and considered pieces that are not too fussy or contrived. We understand what real life is like and bring that experience to design. Our aim is to that make you feel great regardless of your body shape, creating flattering silhouettes, free of complexity.
Describe the Silk Laundry woman.
Our Silk Laundry woman has a strong sense of self, style, and exudes an effortless cool. She knows the impact of fast fashion, fast cars and fast food therefore she considers her purchases. She would rather save and invest in one piece that she will love for years to come, than impulse purchases. She appreciates good design and products that bring her everyday joy. She is living a conscious life and chooses clothes that align with her values while elevating her wardrobe and her life.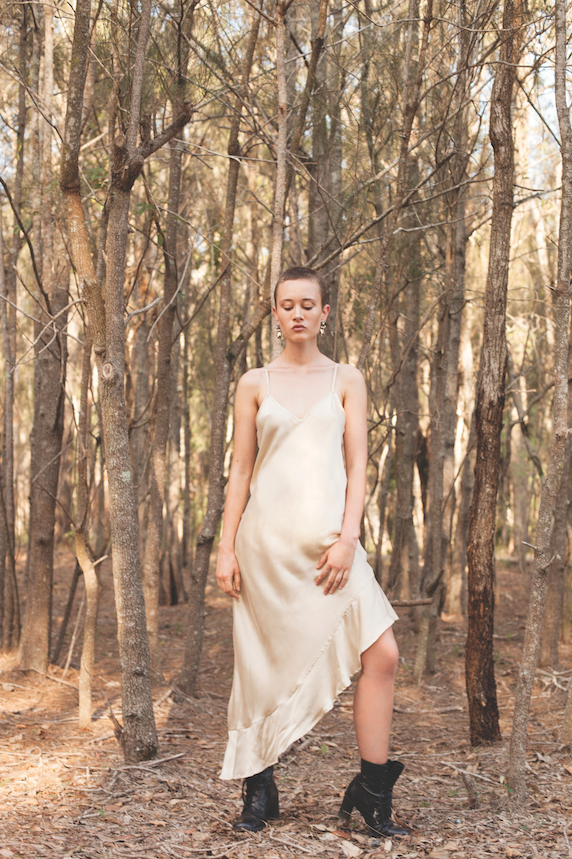 What is sexy to you?
To me sexy is being kind, educated and humble — regardless of your style.
Why should women choose Silk Laundry?
You should choose Silk Laundry because our pieces are made to last and be worn, not just for special occasions but for every day. I find the more I wear our 90s dresses the softer they get and begin to take on my own shape. Our pieces are affordable while retaining the highest quality and integrity of design. Your Silk Laundry piece will soon become your 'Old Faithful,' the one you can rely on through all seasons of your life. You'll wonder how you ever lived without it.
How would you style yourself for Valentine's Day in Silk Laundry?
I used to wear only black, grey and white however I've since realized that I feel beautiful and lifted in color. This Valentine's Day I would wear either the 90's slip in Granita (bright pink) or Dahlia (a classic red). I have two kids under 5 to run after, so I would likely pair the slip dress with white sneakers and perhaps a great lipstick.
All images courtesy