This jewelry fucks! Like, literally.
Over at Paris Fashion Week, Y/Project creative director Glenn Martens delivered an epic show — the rare kind where Instagrammability doesn't feel empty. I loved that ballooning white dress that people kept posting, a dress that looked like the embodiment of the rom-com trop where in a post-coital scene a woman automatically drapes herself in piles of billowing white sheets. The clothes were deconstructed and re-patched up. Fur dangled, sleeves were sliced. It was all gorgeous. But the piéce de resistance? The jewelry, which depicted various sex acts.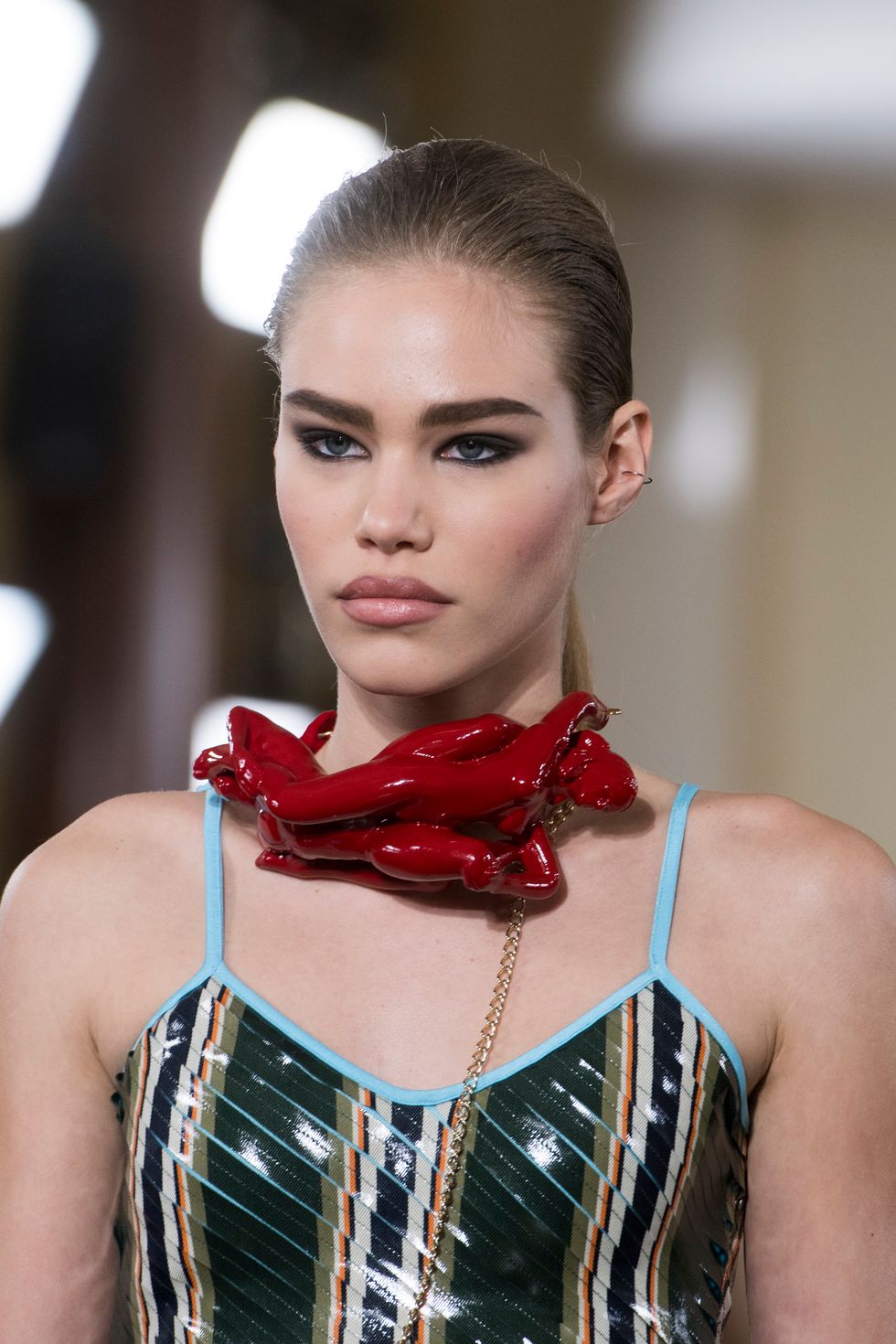 The ceramic pieces, from far away, looked like squiggly sculptures. It would be easy to mistake them for the abstract, or perhaps some kind of organic form, the kind of creature that lives deep in the ocean. But they're not! They're people fucking. The jewelry features figures engaged a few different sex acts — two necklaces show lesbian couples scissoring, and one bracelet seems to show a man performing cunnilingus.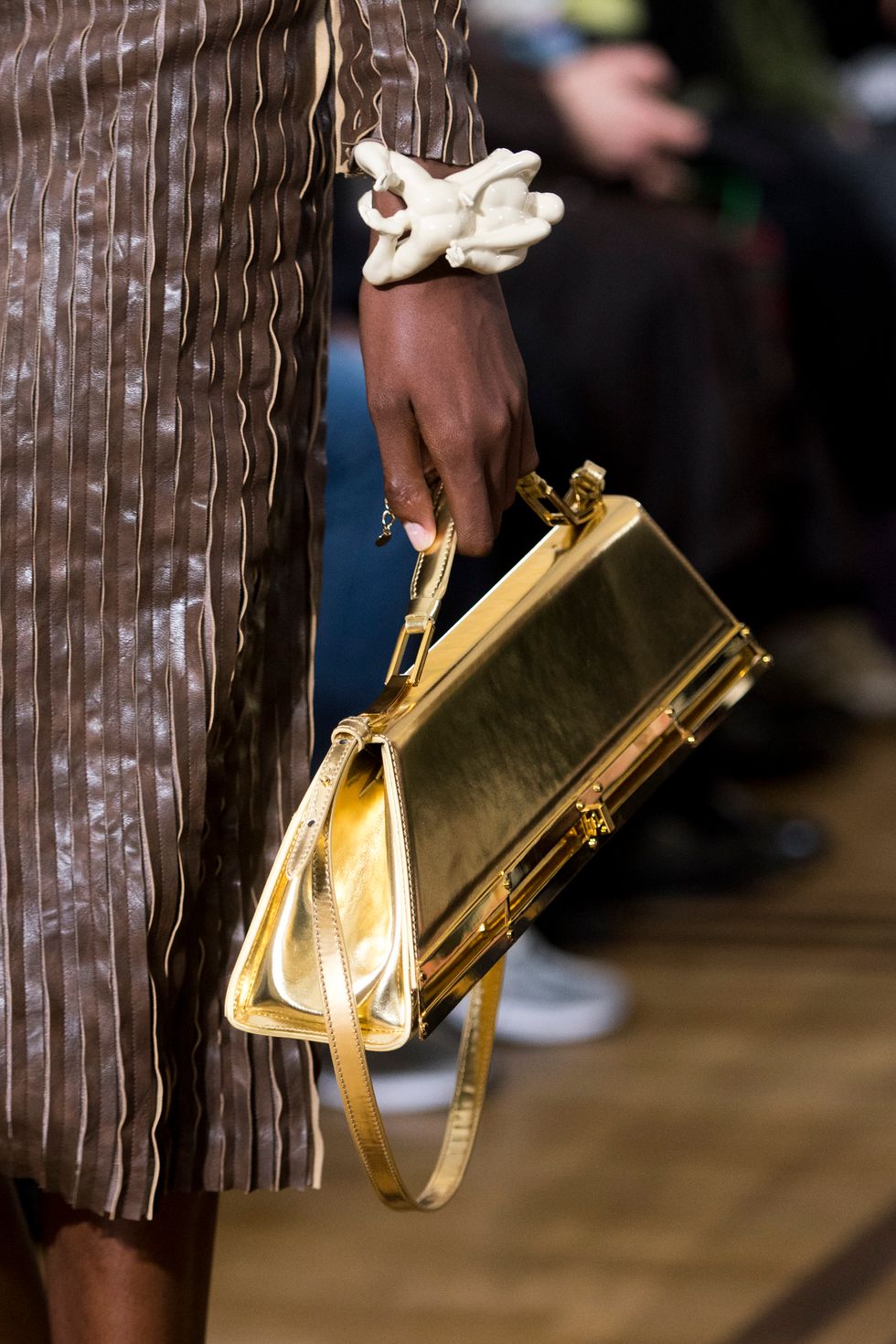 Martens' jewelry designer Stéphanie D'heygere created the sexy sculptures (she's also responsible for a Y/Project bestseller, those enormous double hoop earrings). Martens told WWDthat they're meant to depict positions from the kama sutra. "We do what we want," he said. "And we really want to have fun, and we don't really give that much of a shitt about anything else."
Photos courtesy of ImaxTree