Blackmail, affairs, revenge — these are some of scandalous themes played out in Versace's new campaign, which takes form as a six-part saga in the latest edition of Baroness, which Donatella guest-edited this season. The designer tapped multimedia artist Sarah Baker to produce the tale, taking inspiration from classic romance novels while incorporating holiday elements and festive touches.
The story begins with protagonist Angelina Marine, played by Baker, who runs a record studio and receives a threatening note claiming she didn't write one of her his songs. She suspects the Baroness is behind the letter, since she was married to the man Marine had an affair with and whom inspired the song in question. (The Baroness is played by the inimitable Helena Christensen, who was one of the original supermodels featured at the end of Versace's epic Spring 2018 runway.)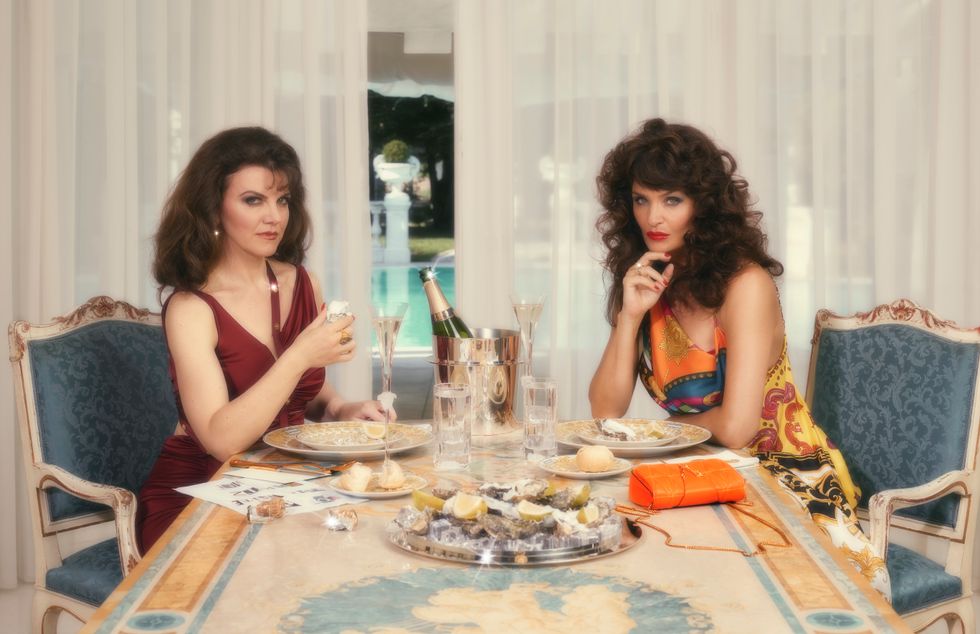 The mini soap opera marks a different way of approaching the typical seasonal campaign, signaling Donatella's willingness to experiment and collaborate with other artists. "I am thrilled to partner with Sarah Baker on this exciting holiday saga," she said. "She's a visionary and knows exactly how to represent the Versace woman. My designs empower and this campaign fully represents that."
While the plot seems like it could be taken out of any vintage romance novel, the fashion and decor is what sets it apart. Along with the Versace ready-to-wear and accessories worn throughout, several scenes showcase the brand's home collections, making the entire saga a decadent display of wealth. A wedding scene towards the end of the saga features a bride wearing an Atelier Versace gown, the culmination of an utterly glamorous art and film project.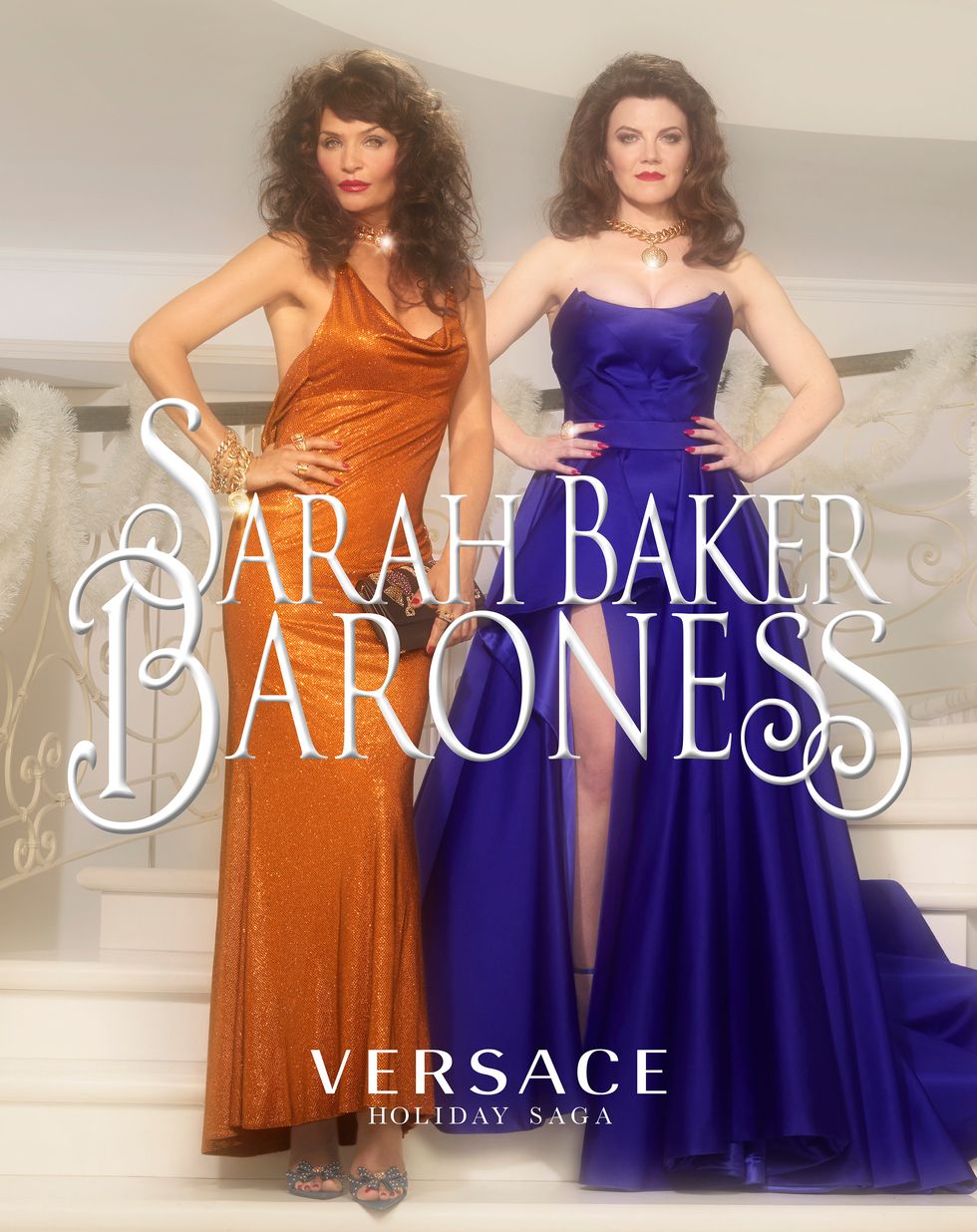 Baroness by Sarah Baker will be available worldwide from November. The full campaign, as well as the designs featured, can be found on versace.com.
Photos courtesy of Versace