It's not easy to make an entire visual album that tells a continuous story from front to back. Just ask Beyoncé about Lemonade. Or you can ask Todrick Hall, who did the same thing for his Straight Outta Oz album. But unlike Queen B, Hall made his visual album available to stream in its entirety for free on YouTube. Of course, YouTube is a sacred space for Hall, though, who quickly rose to fame a few years ago by uploading an endless number of extremely entertaining self-made and self-produced videos to the platform. From spirited tributes to some of his favorite artists like Lady Gaga and Beyoncé to his hilarious "Mean Boyz" adaptation of Mean Girls or the "Bitch Perfect" take on Pitch Perfect, if you name it, Todrick has probably done it—or, at the very least, spoofed it.
In the time since becoming a YouTube star (he has close to 2.5 million subscribers), the Arlington, Texas-born and Los Angeles-based content creator has secured a lead Broadway role in Kinky Boots, recorded a song with Pussycat Dolls' Nicole Scherzinger, and appeared as a host on the second season of RuPaul's Drag Race: All Stars, where he could be counted on to sport an out-of-this-world sparkly colorful blazer each week.
Now, after releasing the Wizard of Oz-themed visual album about his life, Todrick Hall is preparing to take the whole thing on tour. Before he kicks off the festivities in New York tomorrow at PlayStation Theater, we hopped on the phone with Hall to talk about transforming a Broadway background into YouTube fame, how he conceptualizes the videos that end up on his page, and why judging the drag queens on RuPaul's Drag Race: All Stars gave him PTSD.
You're getting ready to take your Straight Outta Oz album on tour, right? Will the live show mirror the high production value of the visual album?
Absolutely. This version of the show is more visual, so when you come to the show it definitely has the feel of a musical at the theatre. It has a storyline that advances and we have lots of costumes and sets. It feels very elaborate and very over-the-top. It's very Broadway, which is actually what my background is in. So for those fans of mine that have never seen a Broadway show, this will kind of be a colliding world between a Broadway show and a concert.
Can you talk a little more about your background in Broadway and how you moved from that to eventually making your own music?
When I was 20 years old, I auditioned for The Color Purple. So I did The Color Purple on Broadway with Oprah Winfrey. And Fantasia [Barrino] too, which is actually part of the reason that I auditioned for American Idol. I was able to see firsthand how being on American Idol changed Fantasia's life. But the whole thing was a really cool experience. I had so much fun. Then I did Memphis: The Musical. I did touring productions of Beauty and the Beast, Radio City Christmas Spectacular featuring the Rockettes, and Hairspray!
After doing those shows, I decided that I wanted to do a lot of YouTube videos, but Broadway was still a huge passion. So I left the ensemble of Broadway, moved to L.A., made over 300 YouTube videos, and those viral videos are the things that ended up circling back and helped me get my first starring role in Kinky Boots on Broadway.
How do you conceptualize your videos?
It happens very organically. Anytime someone new hangs out with me, they're always like, "Oh my god! I feel like I'm living in one of your videos." My friends and I, we make puns and jokes about everything and we're always coming up with ideas of different things and saying, "That should be a video!" When you're an online content creator, you look around and everything you see or experience will remind you in some way of a video you can make, or how you can translate any subject into helping you with your work.
So I'm always seeing things and saying, "Oh, that can be a video!" Or my friends that make the videos with me, we always come up with concepts together. I will write the video and the song and they help me bring it to life. It depends on what we need sometimes, though. We'll go to schools or to Young Americans to get large groups of people, and sometimes we have such a large network of people that we have already worked with or that we think are really funny. And then sometimes if I need stars, I'll collaborate with people that I've met—you know, people that have seen my videos and have tweeted me saying, "Hey, I love your work." Sometimes I say, "Well, I'd love to have you in a video sometime." If they respond positively, then I reach out to them when I have a video that will work, and sometimes it will work out.
How did you realize that making YouTube videos was what you wanted to do?
I would say that my first video was around 2008 or 2009, but I wasn't serious about doing YouTube at that point. I just had one video up or something, just like some people have a video of themselves watching their cat or watching their kids open Christmas presents. It was kind of like that. I didn't start making [my usual kind of] videos until 2010. I've been doing it for almost seven years now. I made a couple of videos in 2010, and then 2011 was when I became a full-time YouTube personality—so like six years ago.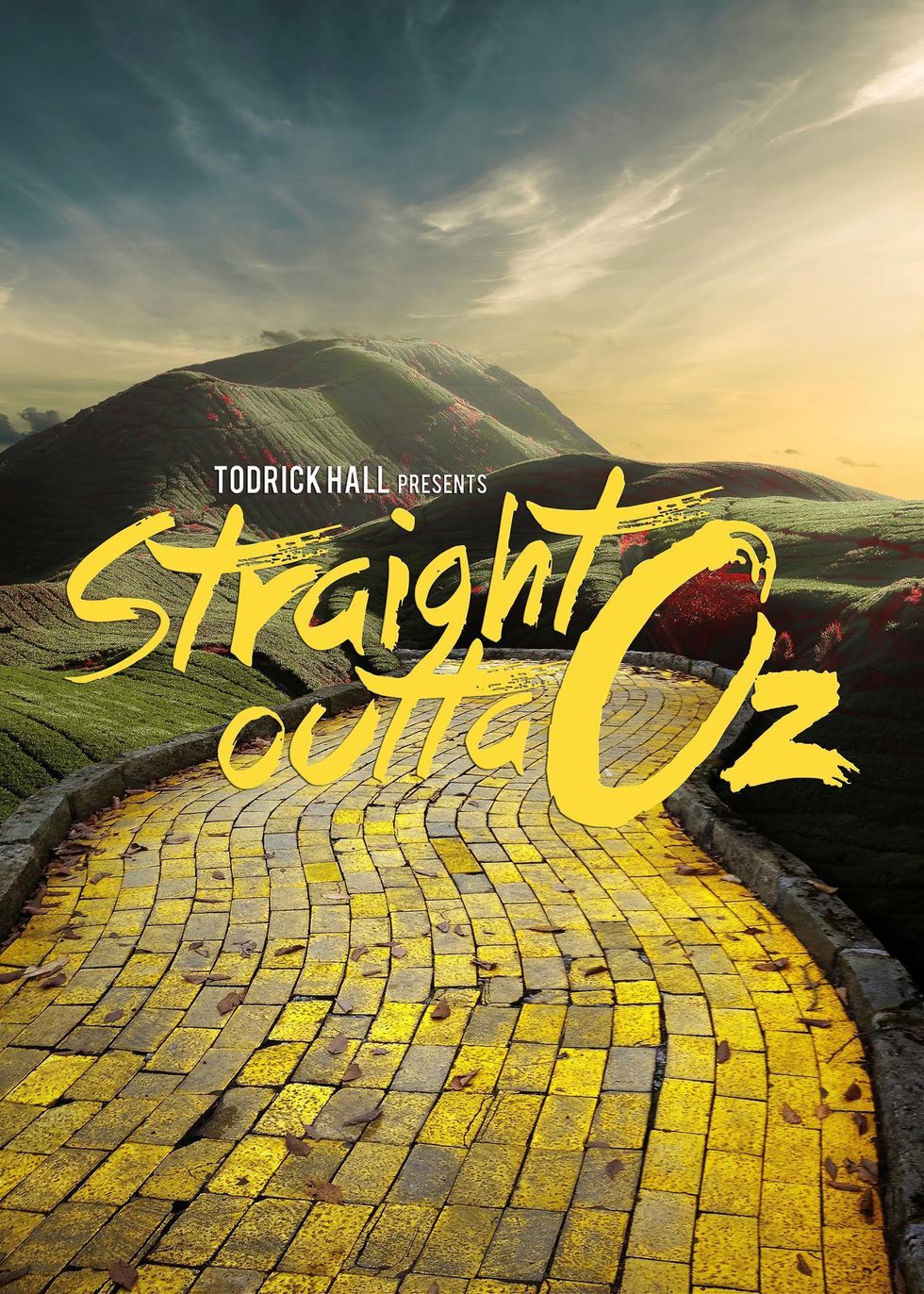 What advice would you give young performers about using the internet to build a brand?
I would just say that in order to turn yourself into a brand, you just have to stay true to who you are. I didn't even really realize that I had built a brand until it was already created, and I think that's why people know what my aesthetic is. It's always weird when people ask me because it just happened organically. I did things that I like even though sometimes I didn't think that they would work together or fit with the other things that I had done before. But at the end of the day, it all felt very much like me. Now, I can I look at things and say that's very much on brand for me. But I started just doing things that I liked in general—things that represented my morals and ethics, because there are certain things that I won't do that other people can. It just has to feel right to me. I think people know where to draw the line and people ask me really respectful questions when I'm making videos to make sure that I don't end up doing anything too inappropriate for me.
So I feel that kids should stay true to themselves and they'll blossom from that. You can be so pressured from trying to figure out [your brand] that you can become crowded out and some people never even get started because it's so much pressure to take the reins and do things you like. Most people, when you look at their first video, by no means does it express who they are now. Everyone has to start from somewhere to get to the finish line. I'm still evolving and five years from now, I might look back at these things and say, "What was I doing?" That's what being human is all about.
Speaking of sticking to a brand, I think your stint as a judge on Drag Race was very fitting because you brought such a fresh and much needed perspective. How did that come about?
I got offered to be a judge on one episode. It was a crazy coincidence that I ended up being on the episode that was Wizard of Oz-themed. They had no idea when they asked me that I was a Wizard of Oz fan. It just happened to be scheduled like that. So I feel like that was just destiny in general. And then after that one episode, they asked me to come again.
I was so nervous and mortified that I hardly ended up saying anything—and I have so much to say always. I'm such a huge fan of the show and my first full season being a judge on the show was All Stars! I was a fan of every single person on [that season of] the show. It was really, really difficult to try to find my own lane in it. But luckily, RuPaul is so sweet and Michelle Visage is my ride-or-die best friend on the show. So she helped me a lot too. But it was a very scary thing.
I'm used to singing and dancing and doing things where everyone knows that this is where I excel. But now I'm doing things with people who have been doing this, and hosting, and judging, for years and years and years. I think I was having PTSD when I was on the judging panel because I know firsthand what it's like, from being on American Idol, to have people judging you, and to feel like you're just part of a game, or that things aren't fair or whatever. You can get all these things in your head, so it was just really difficult to go from being one of the contestants to being somebody behind the judging panel.
You now have reached a level where you can take control of your career and do what you want—like combining Broadway and pop performance for a world tour. How does it fell to have come full circle?
How does it feel? It feels really awesome. I love the fact that in 2017, every single person can take their career into their own hands. No one has this excuse anymore that some big Hollywood producer didn't give them a chance or that life wasn't fair. Everybody who has access to a smart phone and good WiFi can upload a video and take their own career into their hands. That's what I had to do. No one has to believe in you; you have to believe in yourself.
If you have great qualities, people will watch you and will listen. I'm living proof of that and it feels amazing that I don't have to answer anybody. I do TV, I do films, I can act, I can sing on Broadway, and make my own YouTube videos. I feel like I have a great life and a great career and I'm meeting and working with people who I really respect and admire. There's nothing really more that I'd want to be doing with my life than what I'm doing right now.
All photos courtesy of Steven Gray and Shine Horovits
Sign Up For The Morning PAPER