In the month-long fashion march, London always seems to fly by the quickest which makes its fashion moments all the more fleeting. After Marc Jacobs' globe trotting send-off from New York last week, the fashion flock were on their merry way in high spirits and hopes for the city known for hits new discoveries and off-piste venues. From disco divas to checked-out punks, there was something for everyone in cool Britannia. Let's take a look at the highlights from the week:
Gerber Babies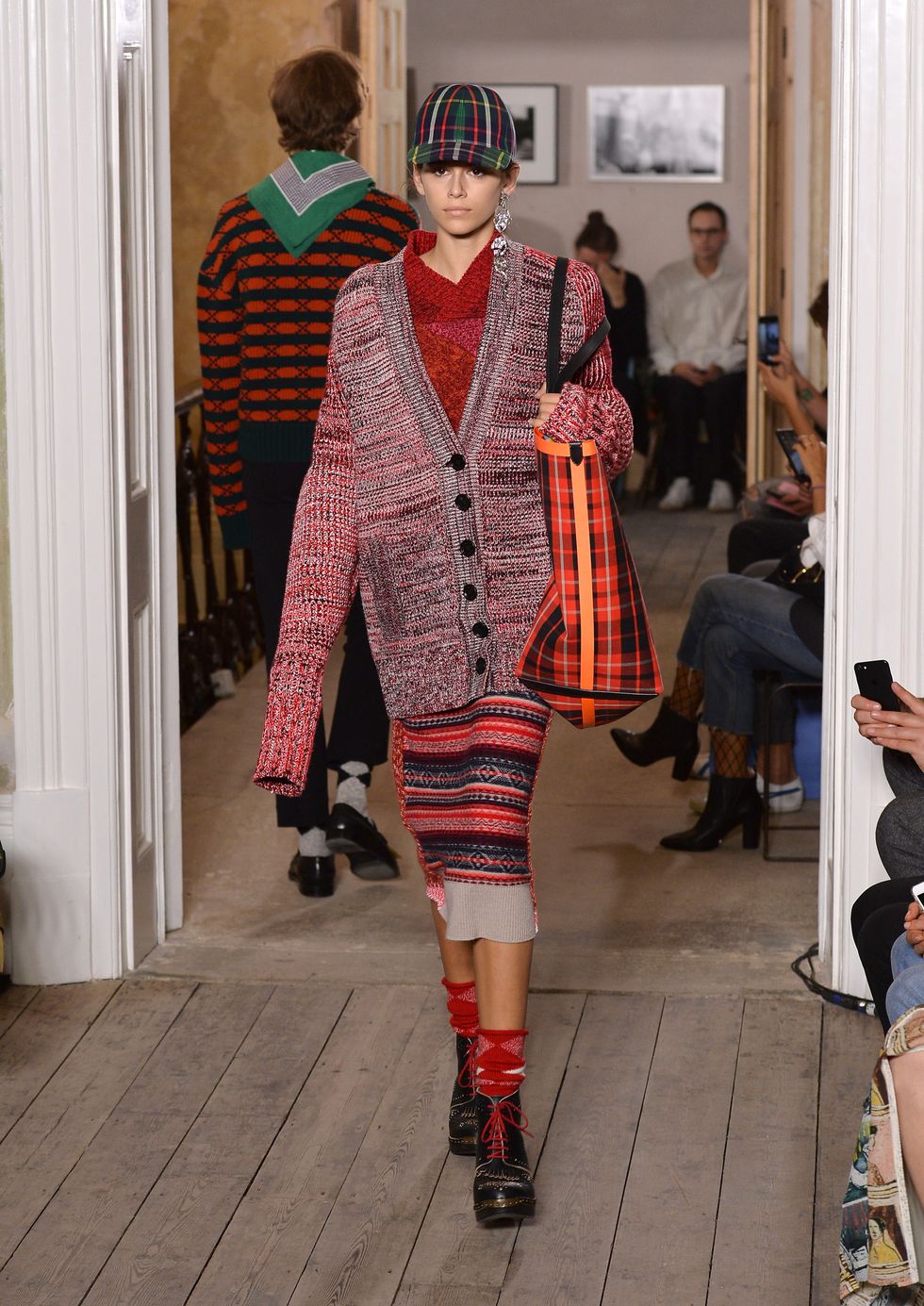 Jeff Spicer / Getty
The siblings Gerber (Presley & Kaia) took their brother & sister modeling act on the road with a crowd-pleasing stop in London for the Burberry show on Saturday. Tucked into the season's granny knits and plaids, they blended seamlessly in the swinging London cast with no sign of their usual personae as the corn-fed offspring of America's supermodel-in-chief, Cindy Crawford.
Burberry Check Mates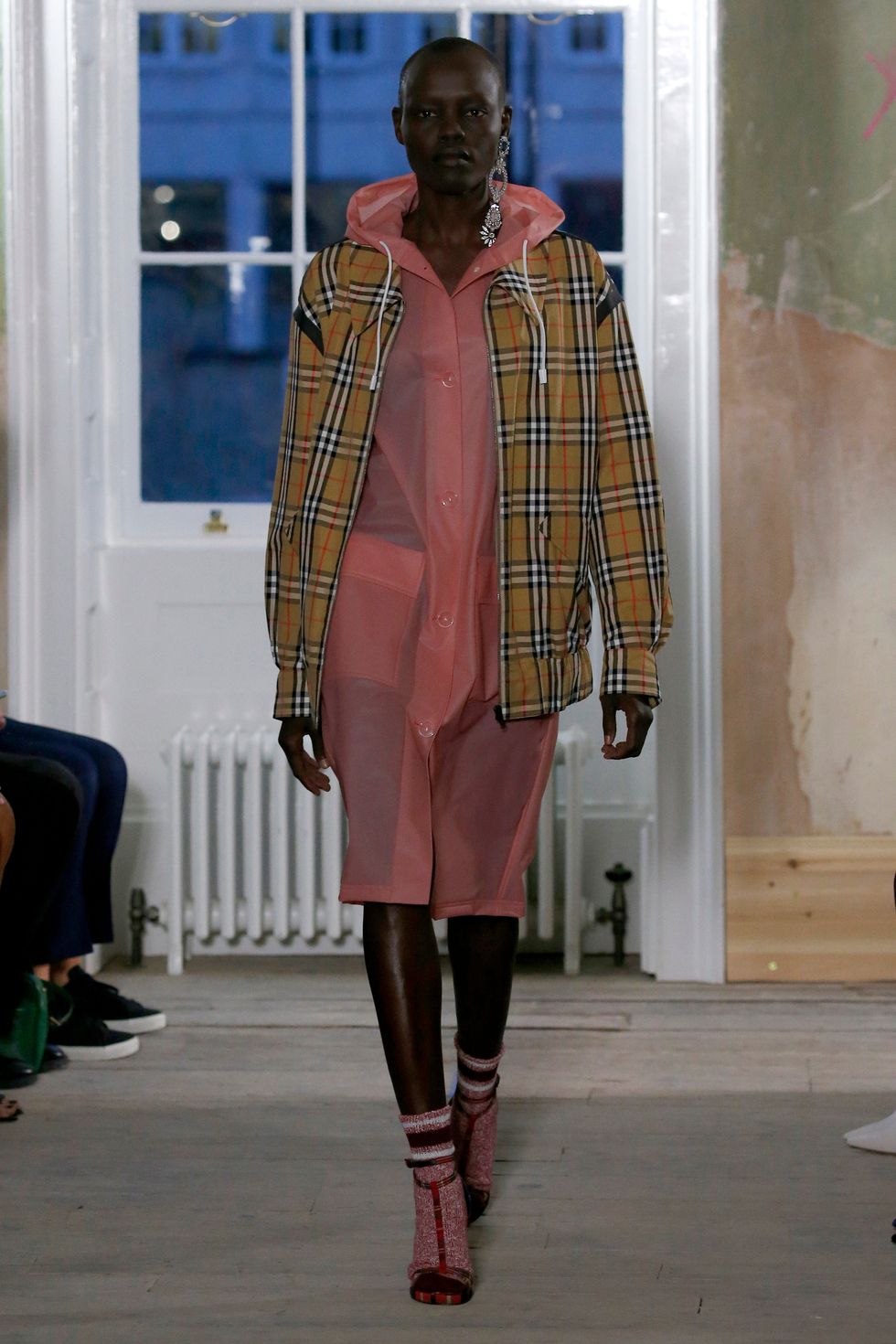 Estrop / Getty
In one of his strongest collections to date, Christopher Bailey sent out models decked in check, slickers, housecoats, lace, and epaulets drawing on just about every sartorial Britishism in the reference library. There was a delightful confluence of early aughts logo streetstyle, aristo charm, and geek chic with a casting that drew on all of the faces that make up a modern London lane. There is no doubt in the next few months that the Burberry check will be just about everywhere and then some.
Frame Game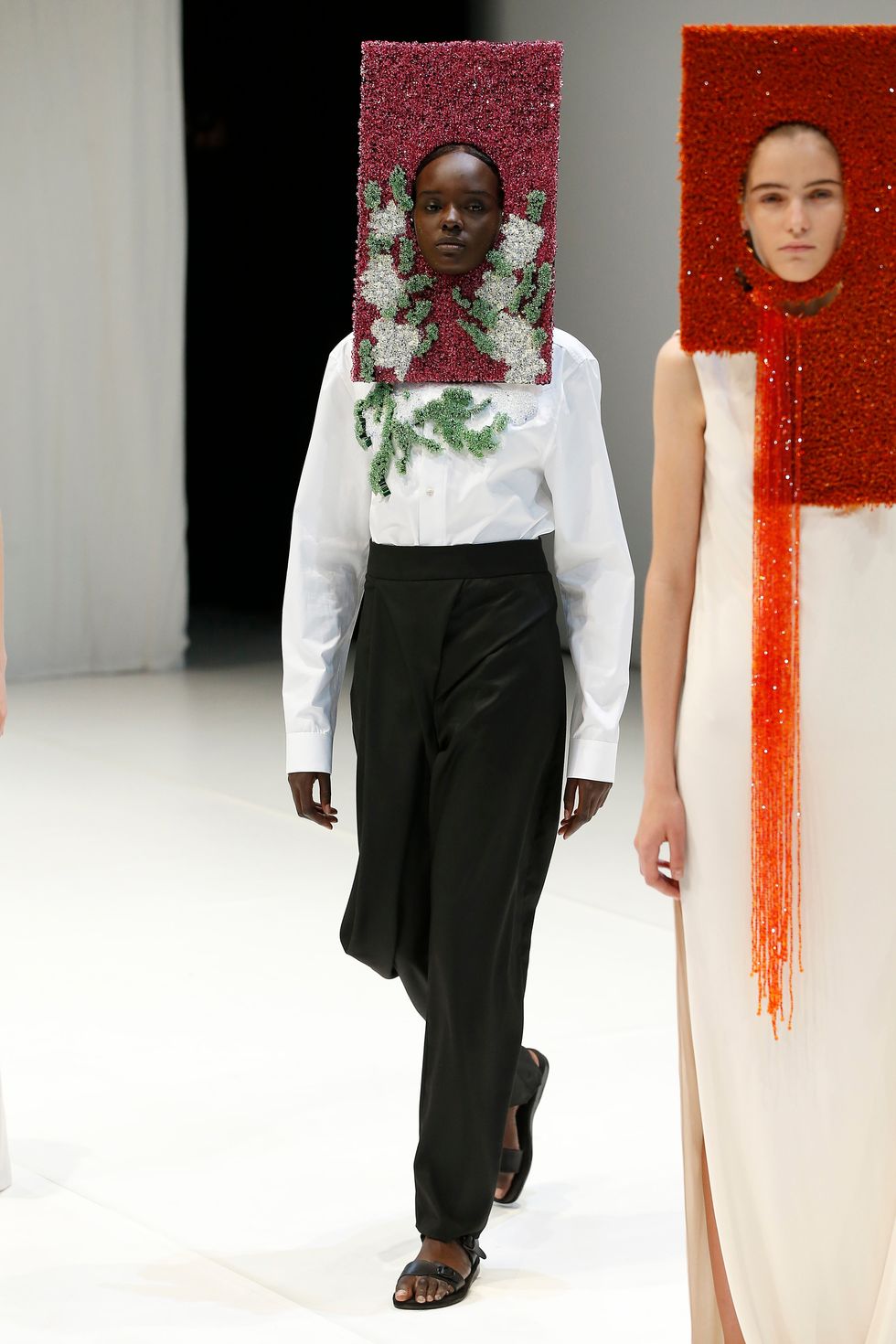 Estrop / Getty
Hussein Chalayan has given fashion some of the most memorable runway moments in the last two decades, from his furniture dress show in Fall 2000 to his Spring 2007 show where automated dresses transformed on the wearer as if by magic, to name but a few. For Spring 2018 he offered a range of deceptively simple suiting ideas and a fleet of dresses topped by squares that framed the face (including PAPER cover star Duckie Thot, to close). Equally strange and romantic, the show was a poignant highlight of the week.
Witchy Woman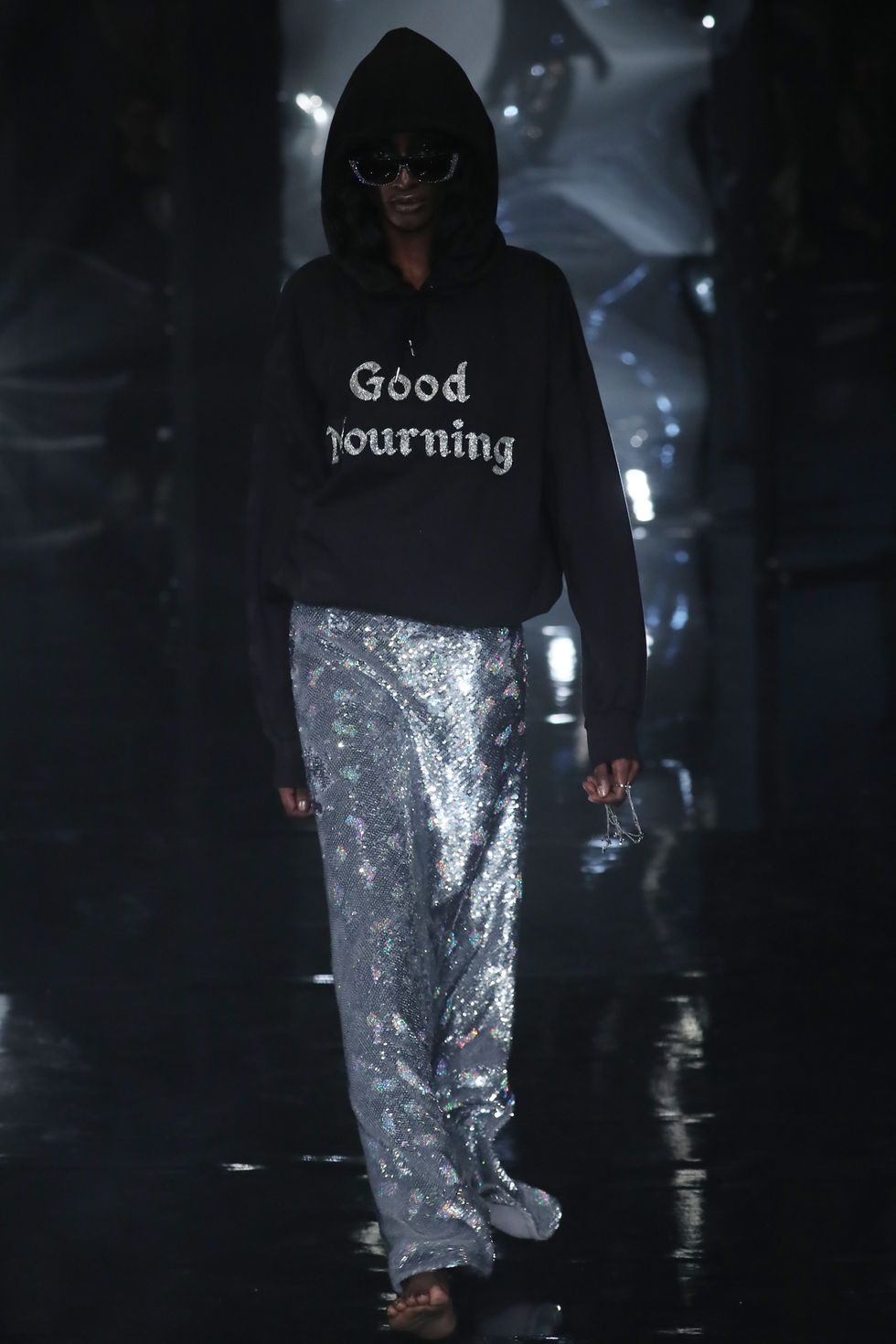 Antonio de Moraes Barros Filho / Getty
For his signature line, Ashish Gupta dreamt up a coven of sparkly witches, though less disco demons than contemplative, melancholy ladies of the dark. But any sobriety was glammed up through the use of his signature sequins in logo hoodies and t- shirts emblazoned with "Good Mourning" or "A Heart Is A Heavy Burden." In the fight against the evil that seems to be taking over the world at the moment, a little sorcery may not be such a bad idea.
Kate & Co.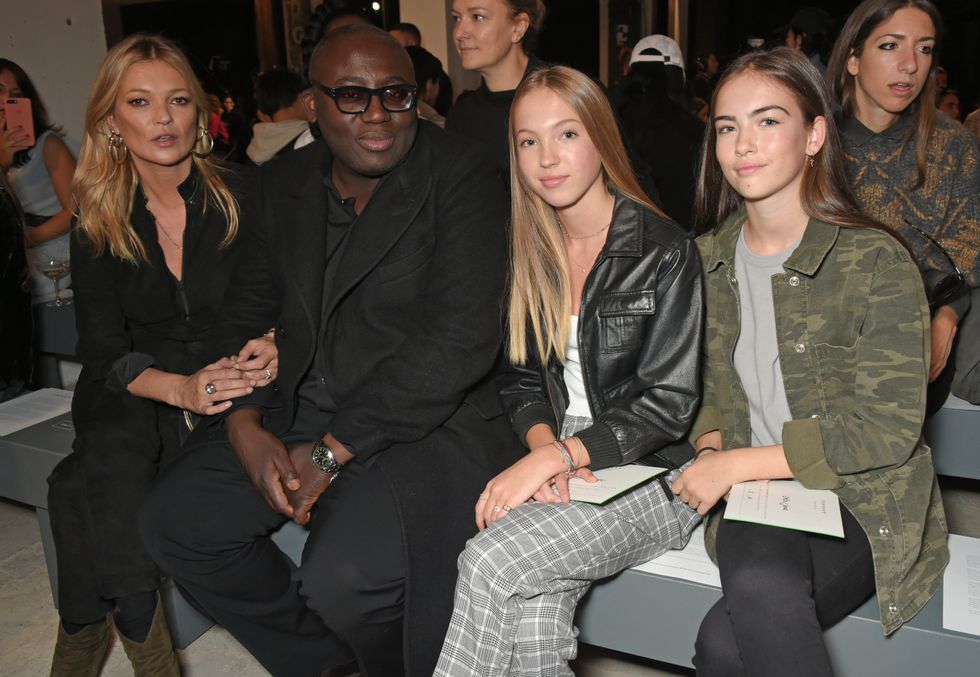 David M. Benett / Getty
It wouldn't be LFW without Kate Moss popping up in the front row, and she did not disappoint at the Topshop Unique show on Sunday. With her daughter, Lila Grace, in tow and seated next to newly appointed EIC of British Vogue, Edward Enninful ( Moss along with Naomi Campbell were recently announced as contributing editors) she was the picture of sleek boho, in a smart black jumpsuit and ankle boots.
Tommy Girls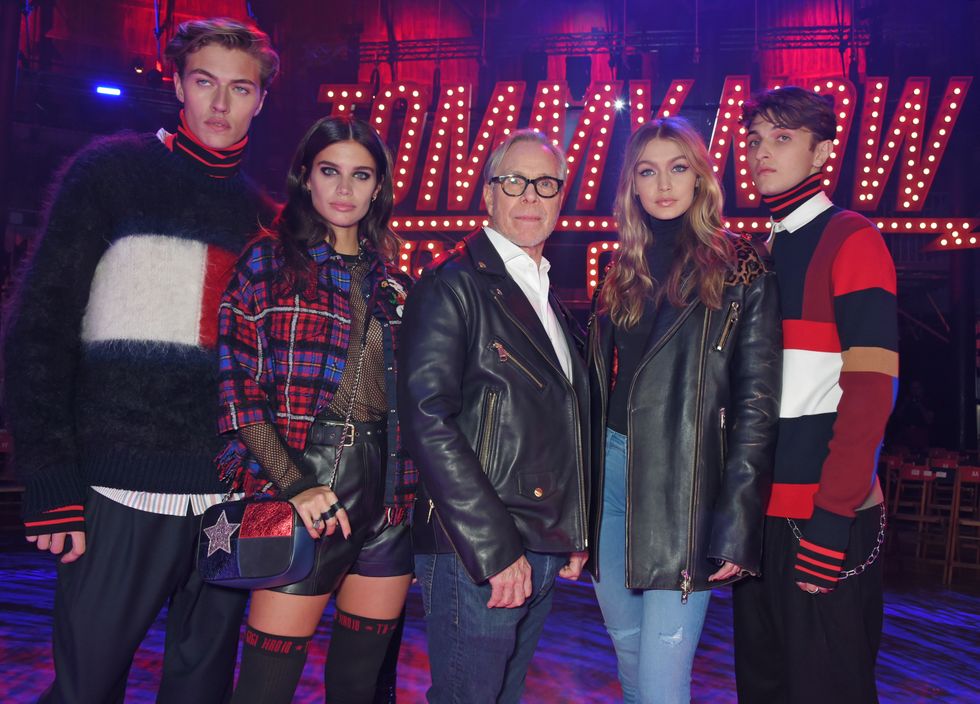 David M. Benett / Getty
A counterintuitive end to London Fashion Week was the flag-waving USA stalwart Tommy Hilfiger who's rock n roll style fashion tour (last season LA, and before, New York) made its way to London for his TommyNOW spectacular at The Roundhouse in Camden. Still holding fast to the see-now-buy-now concept, there were more famous off-spring (Jaggers, Gerbers, Baldwins) than you could shake a selfie stick at plus more pieces from the Tommy x Gigi capsule collection on offer. With the sisters Hadid opening and closing the extravaganza, it would appear the Hilfiger Hadid fashion alliance is a global success.
Feel the Halpern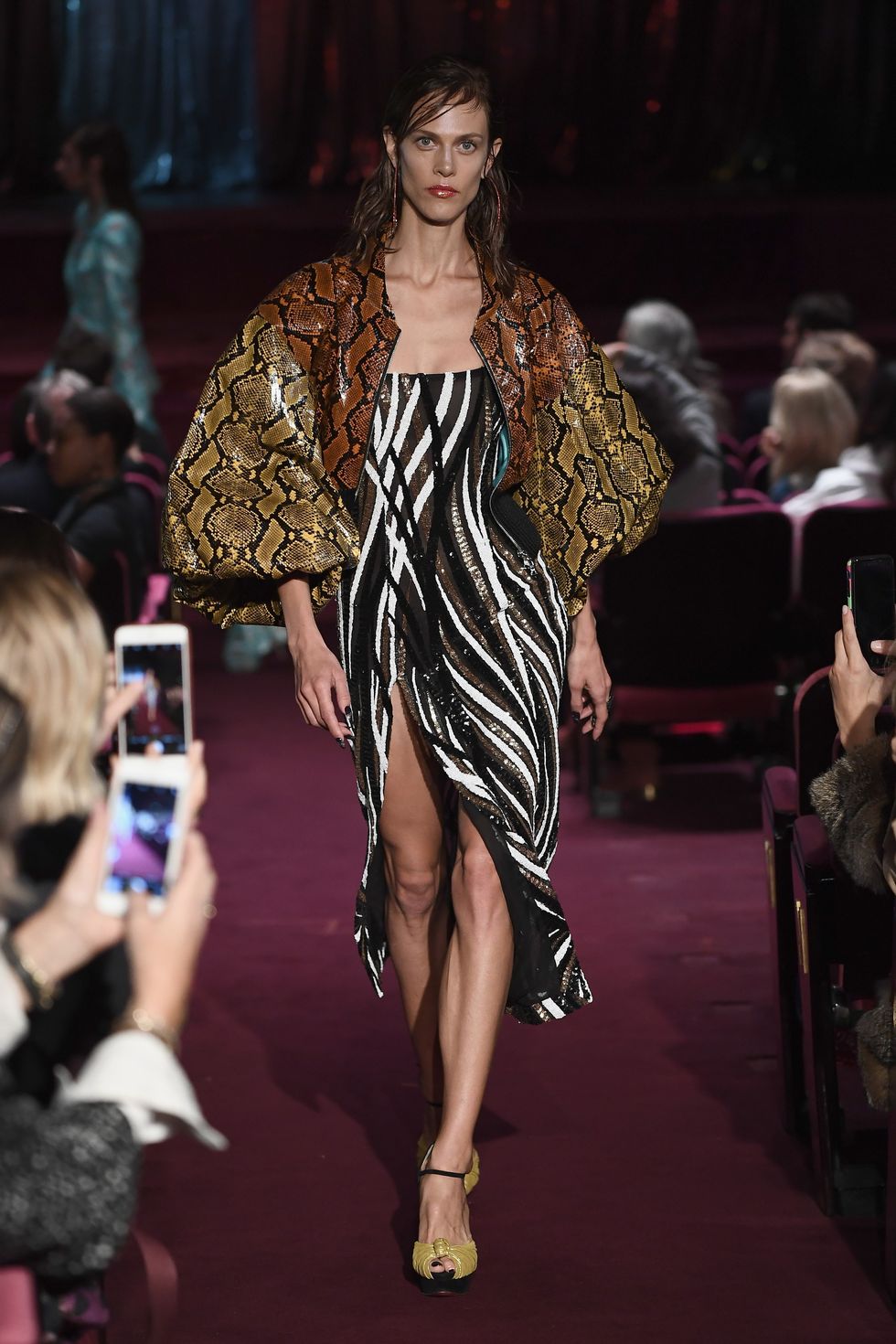 Gareth Cattermole / Getty
For his sophomore collection at LFW, Michael Halpern, he of American provenance and Beyonce seal of approval, chose the iconic London Palladium theatre to show a bit of his signature (though relatively embryonic) razzle-dazzle. With glamazons alighting in the aisles, shimmering in high-slit sequins and glistening leopard and python prints, it was a disco mash-up that will have any diva worth their bugle beads lining up.
Donatella Does London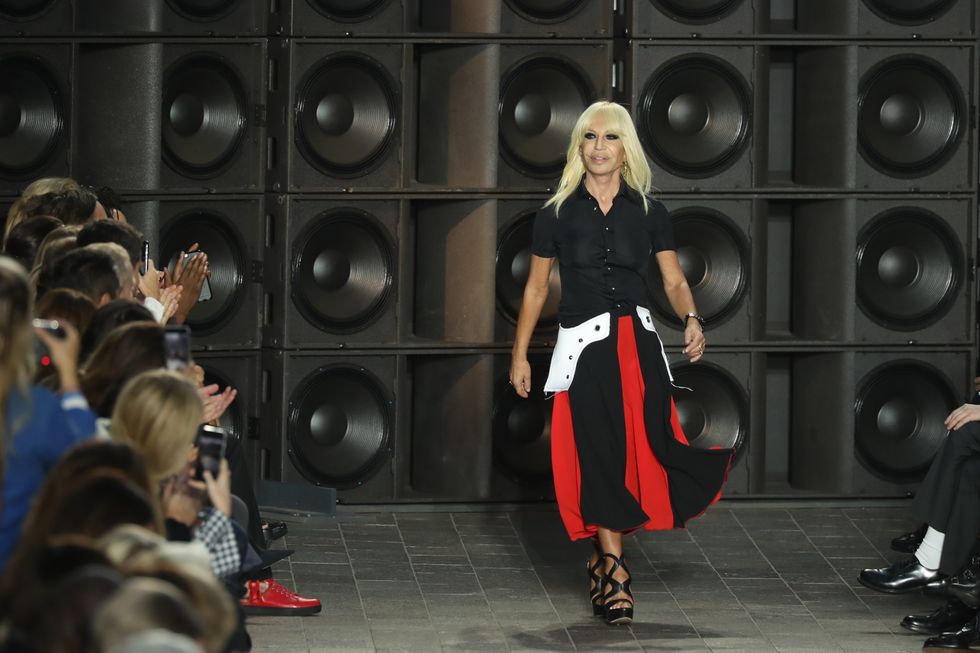 Antonio de Moraes Barros Filho / Getty
It's always been a bit uncanny how perfectly Versus Versace fits in at London Fashion Week. Maybe it's the punk attitude at it's core (Versace is in some way the house that safety pins built) or perhaps it is the mistress of the house's long affinity and support for young British talent—Christopher & Tammy Kane, and Jonathan Anderson to name a few. Heavy on Glen plaid and fish net overlays, the collection was a satisfying jaunt through the London underground with a dash of Versace flair.
The Fuzz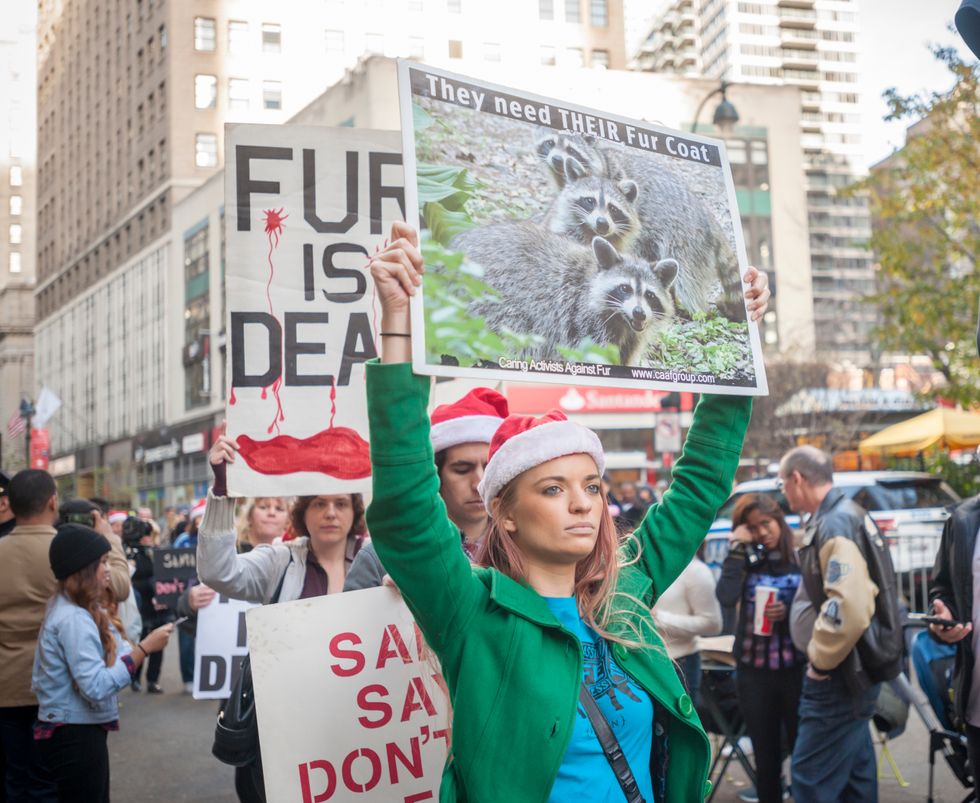 Richard Levine / Getty
A particularly aggressive showing of anti-fur protestors were a recurring event during the past week. Outside Gareth Pugh, Burberry and Versus Versace as well as the headquarters of British Fashion Council at The Strand, they demanded that the BFC officially ban fur at the London Fashion Week shows. FWIW, no fur was shown at the designers at which they chose to appear, so perhaps the point is getting across more quickly than they thought.

Croc of It!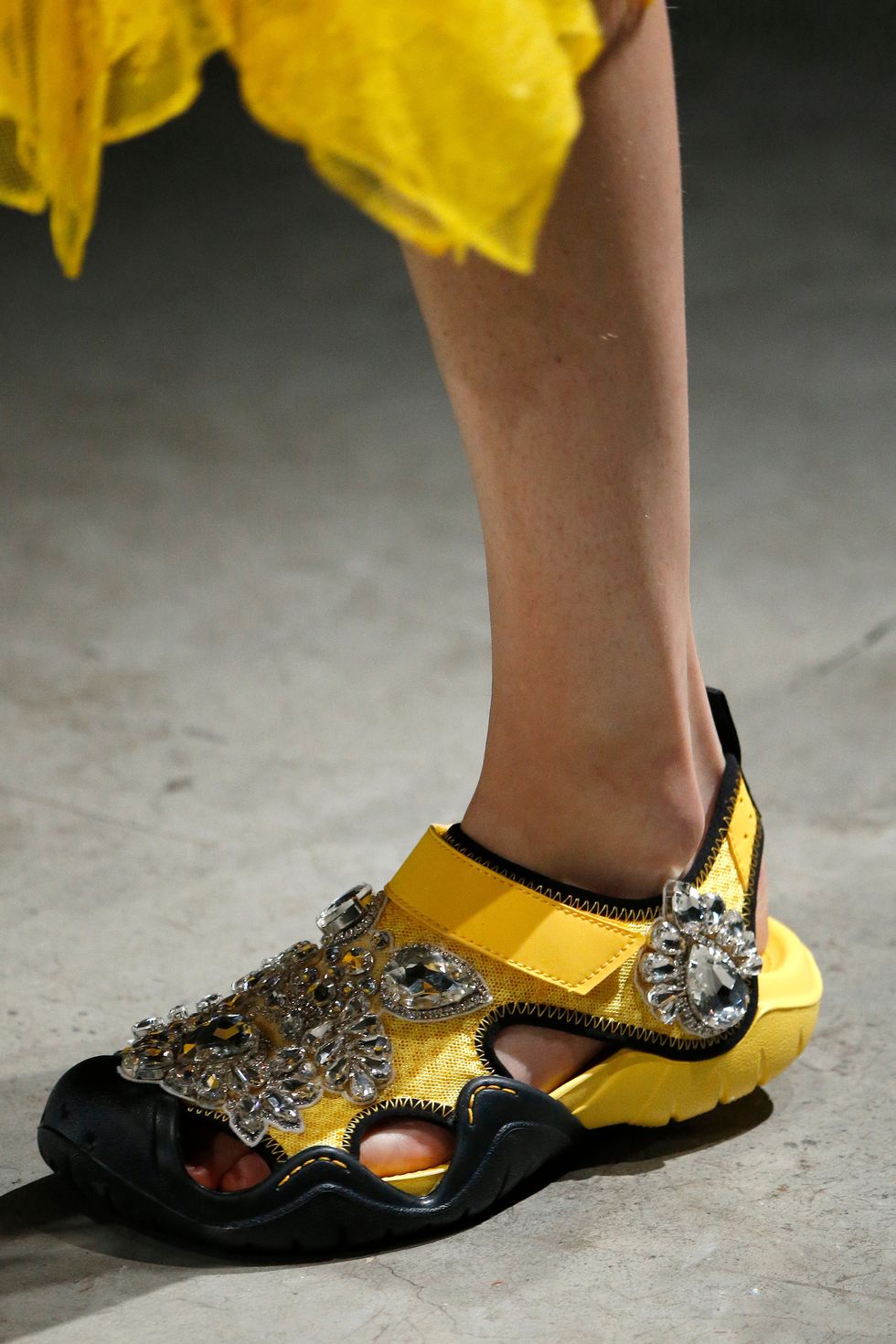 Estrop / Getty
God, these Christopher Kane crystal crocs are a fashion accessory for the ages. Genius? Disturbing? Both.