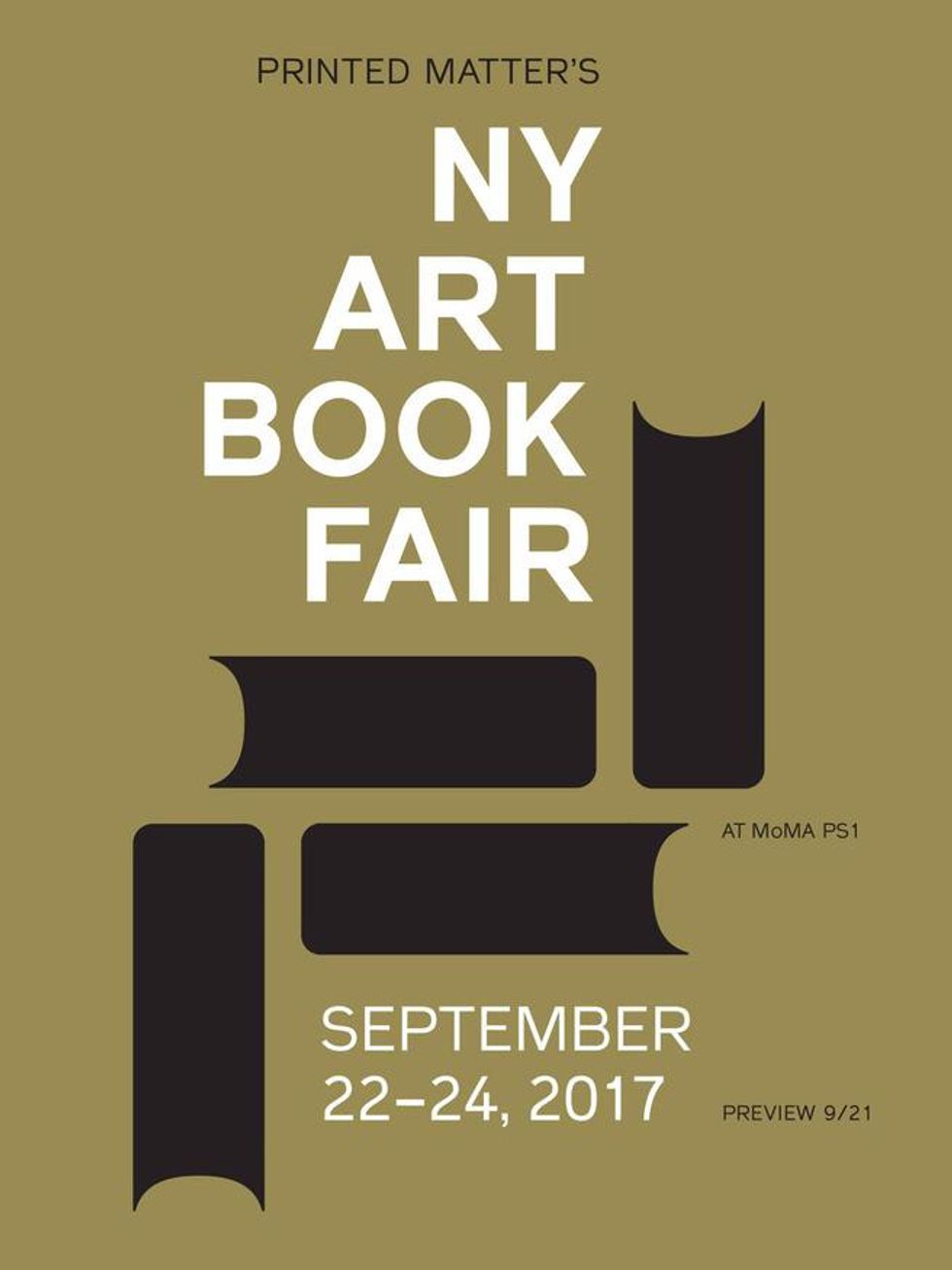 Printed Matter's NY Book Fair returns to MoMA PS1 (22-25 Jackson Avenue, LIC) with a ticketed opening preview on Thursday, September 21, 6 to 9 p.m., and then it's FREE and open to the public on Friday, Saturday and Sunday. This twelfth-annual edition features over 370 participants from 28 countries. Tickets ($10) for the preview are HERE and include music by Upstate Music, BLONDES and Hot Chip's Alexis Taylor — plus a free screen print for the first 2,000 visitors.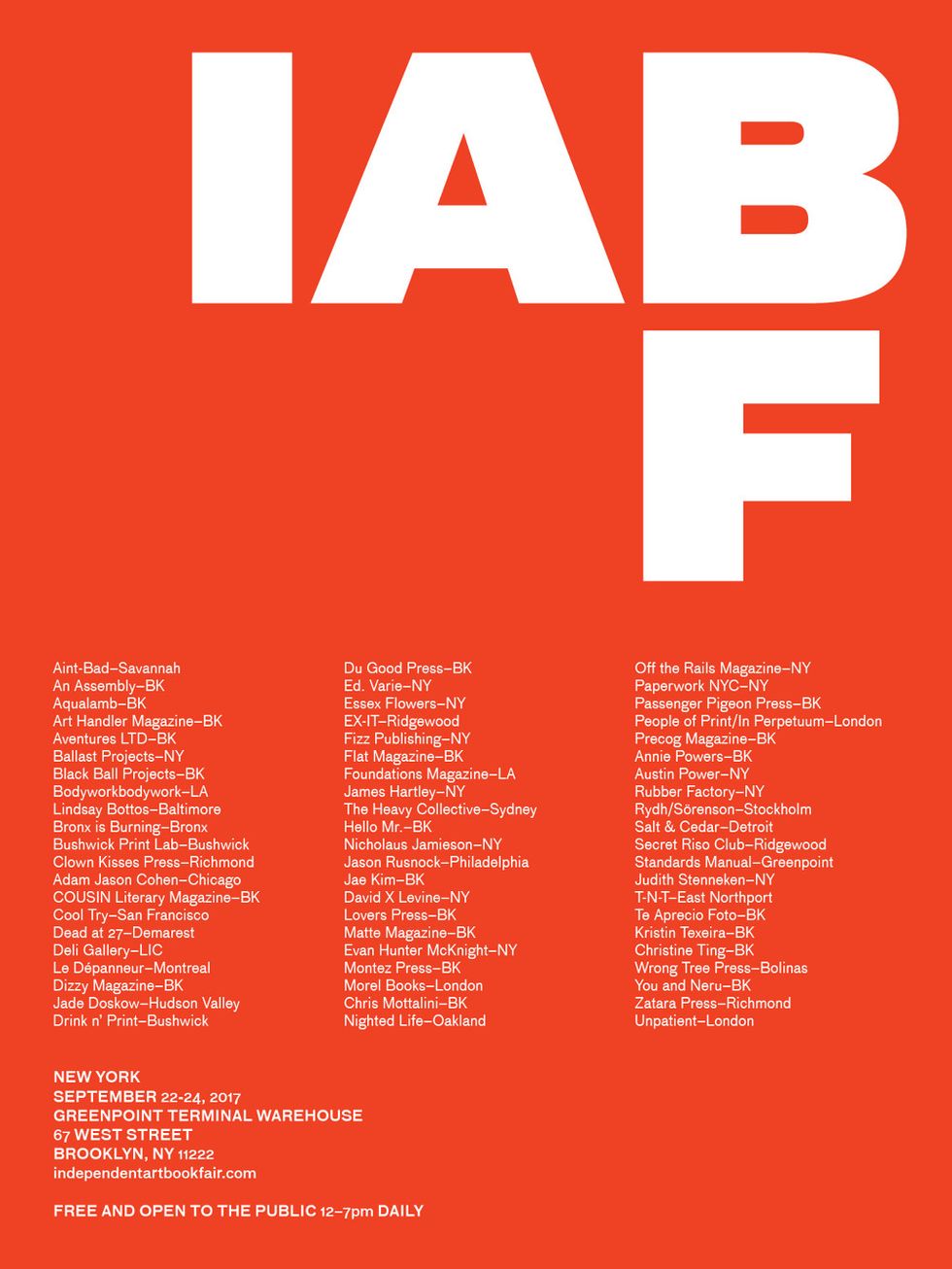 The Independent Art Book Fair is back for a second go-round the same weekend. This year they've got over 60 exhibitors from 15 cities in The Greenpoint Terminal Warehouse (67 West Street, Brooklyn). It's FREE and open to the public from noon to 7 p.m. daily, September 22 to 24. Look for printmaking workshops, music, poetry readings, conversations and food by Bakeri and desserts by Van Leeuwen.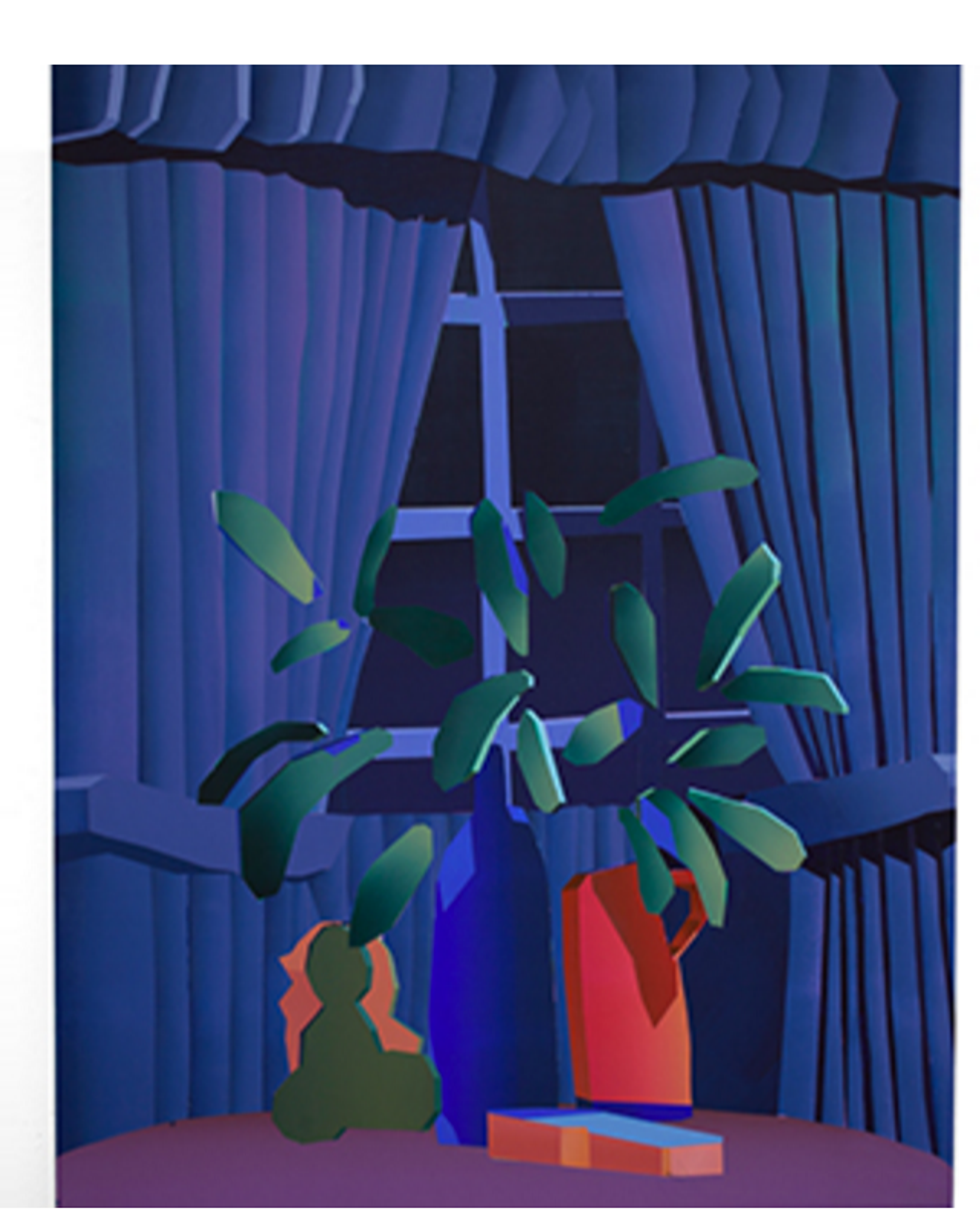 Jonathan Chapline
Bushwick Open Studios runs all day Saturday thru Sunday, September 23 and 24, along with several "opening night" events on Friday. This is NYC's biggest open-studios event and has been running since 2006. Check out Jonathan Chapline's "House Work" exhibition at Victori + Mo Gallery (56 Bogart Street, Brooklyn) and his studio at 17 - 17 Troutman Street #307; and the group show, "Filtergeist," opening on September 22, 7 to 11 p.m., at 538 Hart Street, Apt. 4.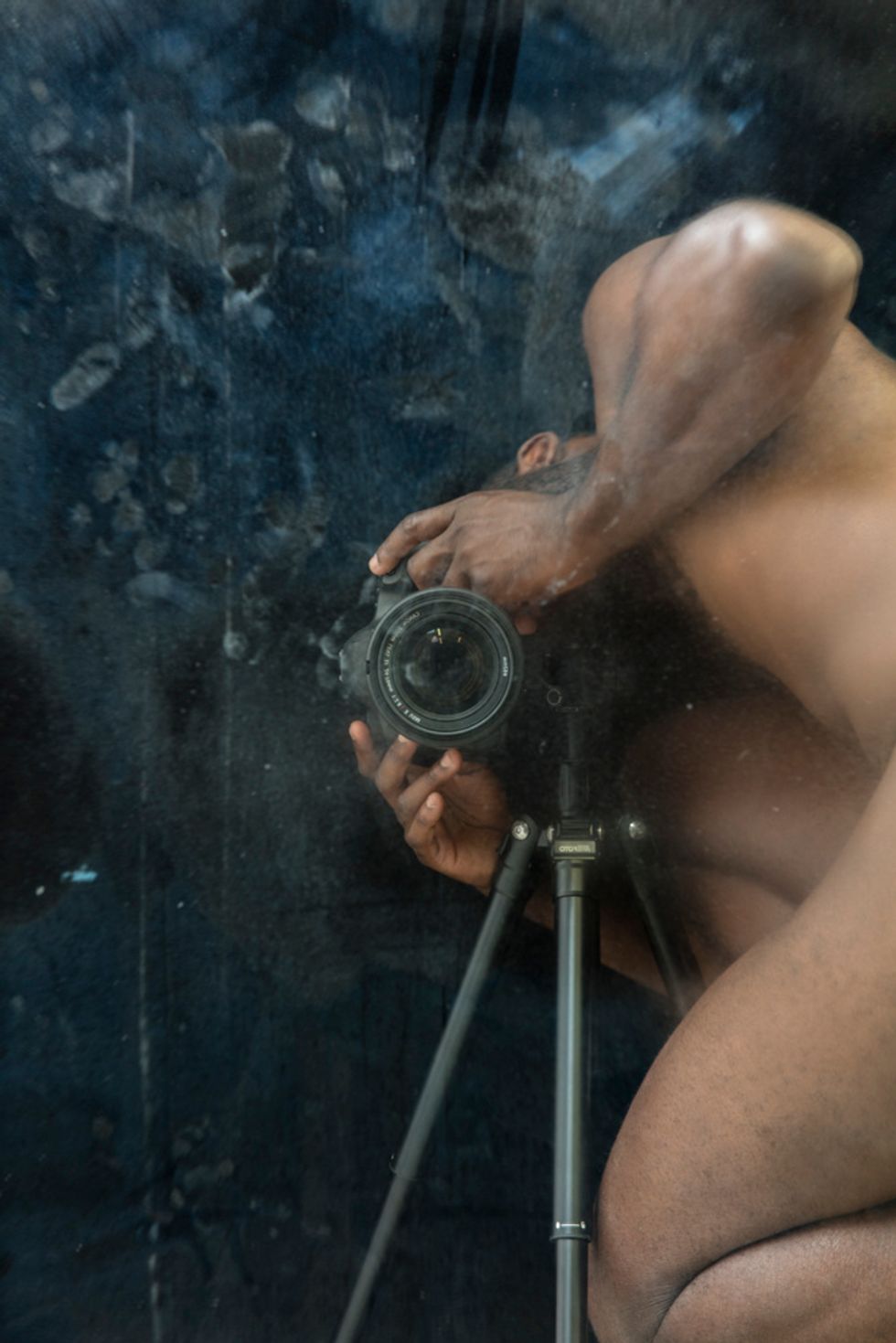 Paul Mpagi Sepuya, Darkroom Mirror (0X5A1531), 2017. Courtesy the artist and Yancey Richardson, New York. Via New Museum
The New Museum (235 Bowery) opens "Trigger: Gender as a Tool and a Weapon" on Wednesday, September 27. The group show looks at "gender's place in contemporary art and culture" via 40+ artists, with several commissioned works and performances — plus the premiere of a two-part musical by Morgan Bassichis on October 19. Also on the 27th, they're opening solo shows by Kahlil Joseph, Petri Halilaj, Helen Johnson and Alex Da Corte.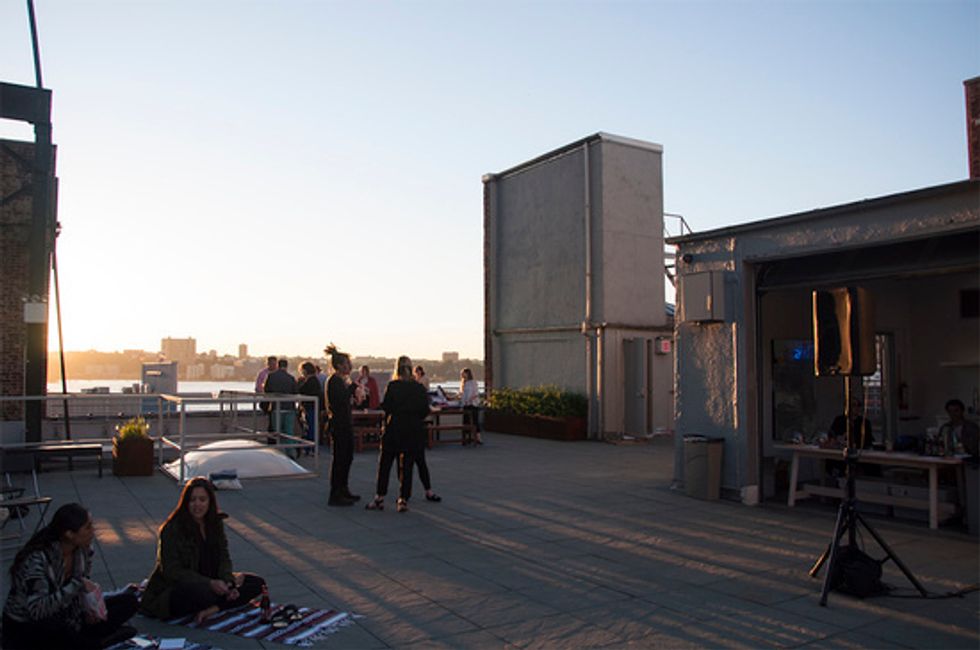 via Hauser & Wirth
Gang Gang Dance is playing on the roof of Hauser & Wirth ( 548 West 22nd Street) on Friday, September 22, doors open at 6 p.m., performance from 7 to 9 p.m. The band released albums in 2005, 2008 and 2011, and this is their first show after a 5-year hiatus The event kicks off the gallery's quarterly series featuring local musicians. $5 tickets are HERE. Cash bar and snacks available.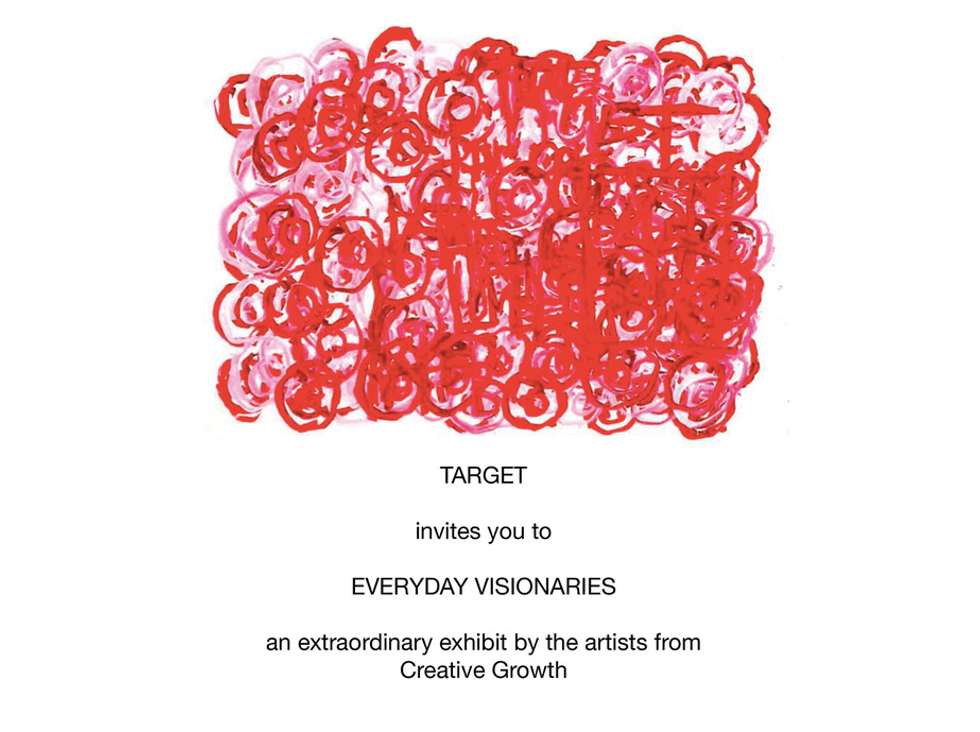 Oakland California's Creative Growth Art Center is opening a pop-up exhibition at 511 West 25th Street from September 26 to 28, noon to 6 p.m. daily, hosted by TARGET. The group show, "Everyday Visionaries," features over 150 works by 25 artists and all the proceeds go to the non-profit organization's artists with developmental, mental and physical disabilities. It's FREE and open to the public. Several works by CG artists Dan Miller and Judith Scott can be seen at the ongoing Biennale Arte 2017 in Venice, Italy, through November 26.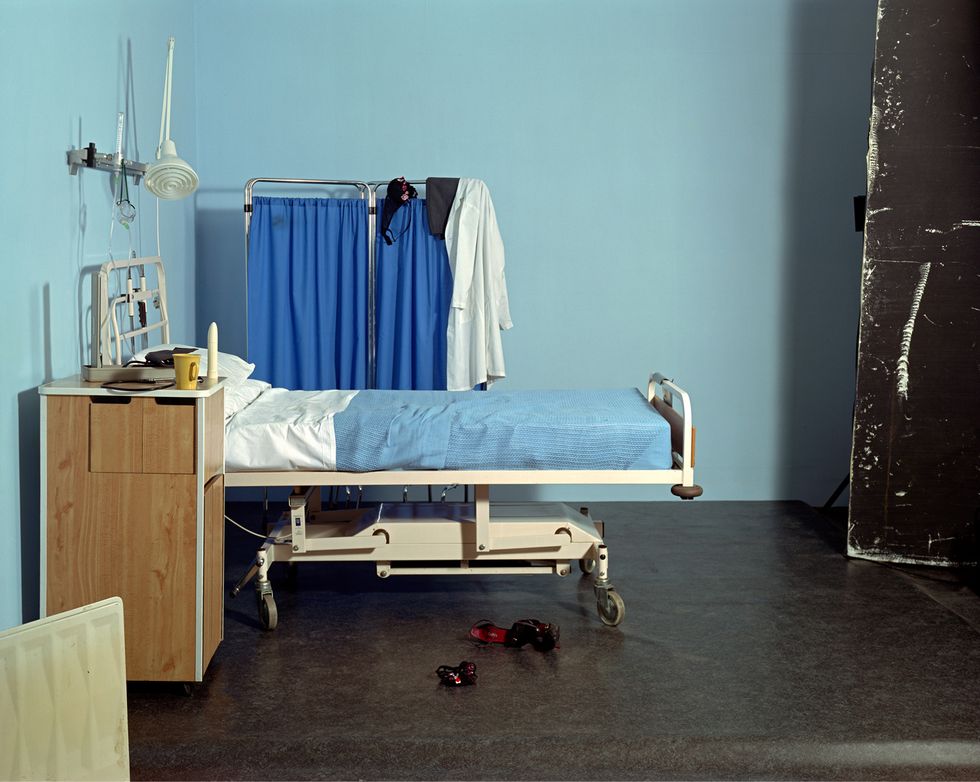 Jo Broughton, Empty Porn Set, School Room, 1995 – 2007, c-print, 48 x 61 in.
Pioneer Works (159 Pioneer Street, Red Hook, Brooklyn, 2nd floor gallery) takes a look at porn industry "sets, props and toys" in a show of works by Jo Broughton and Sarah Sudhoff. "After You're Done" opens on Friday, September 22, 6 to 8 p.m. Also on the night: Dais Records 10th Anniversary with performances starting at 7:45 p.m. by label alumni including Little Annie Anxiety, Hiro Kone, Robert Turman, Scout Paré-Phillips, Drekka and Wetware, and DJ sets by Pieter Schoolwerth, JS Aurelius, and Nikki Sneakers. $20 tickets are HERE.
Can't get enough Burning Man? Jason McCoy Gallery (41 East 57th Street) opens "Nothing Left Behind" featuring photos by Danish photographer Anders Overgaard on Wednesday, September 27, 6 to 8 p.m. and on view until October 27. The shots are from the 2013 edition of Burning Man and the exhibition coincides with the release of Overgaard's book.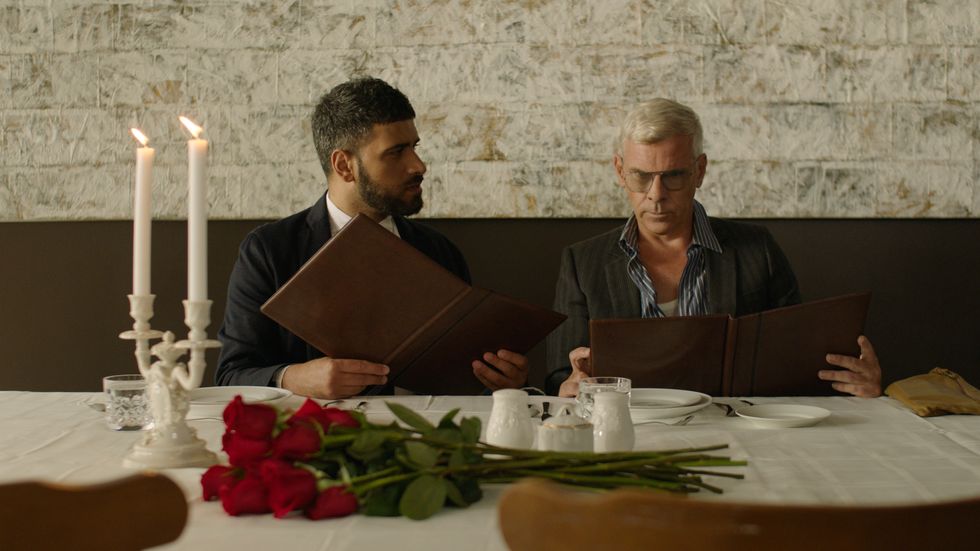 Courtesy Gavin Brown
Gavin Brown's Enterprise opens "Skip the Bruising of the Eskimos to the Exquisite Words" vs. "If I Give You a Penny You Can Give Me a Pair of Scissors" by Rirkrit Tiravanija on Sunday, September 24, noon to 4 p.m., at 439 West 127th Street and 291 Grand Street, 3rd floor. On view until October 28. Brown and Tiravanija are co-owners of the upstate NY restaurant Unclebrother.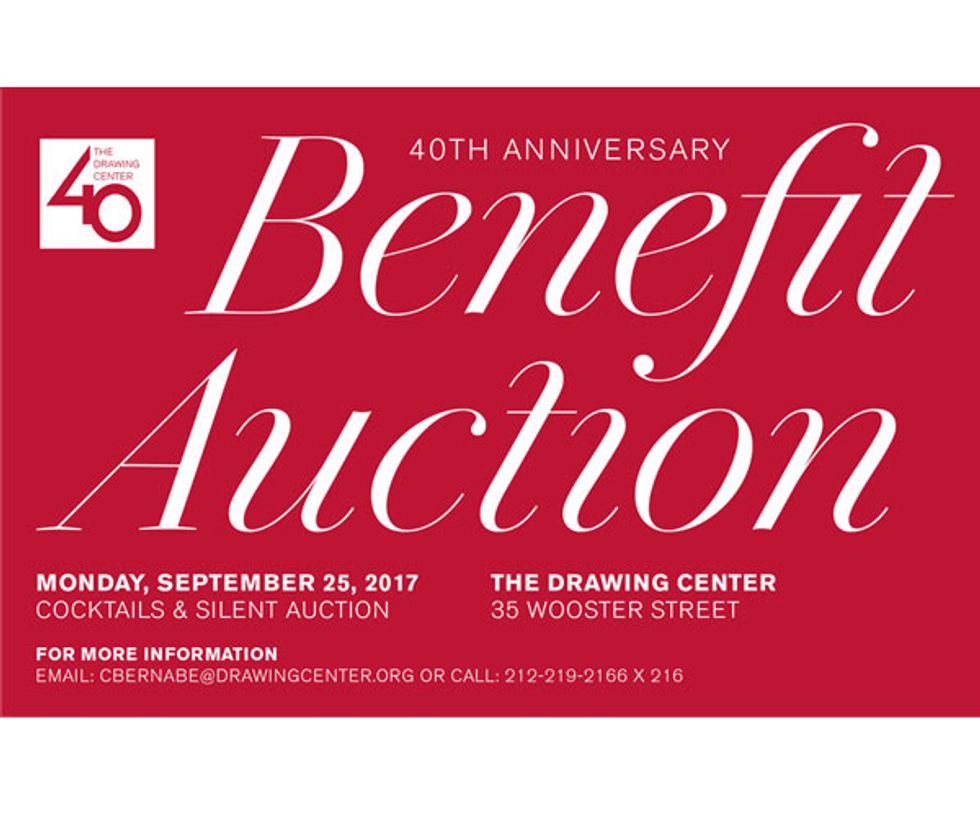 The Drawing Center's 40th Anniversary Benefit Auction is Monday, September 25, 6:30 to 8 p.m., at 35 Wooster Street Over 50 artists are participating in the silent auction including Eddie Martinez, Alexis Rockman, Pat Steir, Cecily Brown, Raymond Pettibon and more. Grab a ticket HERE.
ONGOING and worth checking out:
The Storefront for Art and Architecture (97 Kenmare Street) commissioned over 59 artists, architects and designers to create "objects that redefine NYC's iconic imagery." The resulting updated "Souvenirs" are now on view thru November 18.
Nineteen new bronze sculptures by Tom Otterness at Marlborough (40 West 57th Street) thru October 14.
George Byrne's first solo photography show in NYC at Olsen Gruin Gallery (30 Orchard Street)) thru October 9.
Splash photo Jo Broughton, Empty Porn Set, Balloons Set, 1995 – 2007, c-print, 48 x 61 in., via Pioneer Works.