When determining the severity of a natural disaster in the South, they check the Waffle House index. When determining how horny people are, Pornhub's stats provide not just illuminating results, but an insight into the human psyche.
Fresh after former president Donald Trump was arrested in connection to paying hush money to adult film actress Stormy Daniels to keep quiet about their alleged affair in 2006. When the payment and affair were exposed, his team denied the affair and accused Daniels of lying.
Michael Cohen, Trump's lawyer who facilitated the $130,000 payment, later admitted using his own personal funds to pay her but did not disclose what it was for. Daniels initially denied the affair but after transcripts of unpublished interviews showed she discussed the year-long tryst, she filed a lawsuit alleging that the non-disclosure agreement she abided to was actually invalid because he never signed it.
Years of lawsuits and headlines have passed, and out of everything Trump could have gotten indicted for, it was the hush money. We aren't complaining!
What do the people do when they're in a celebratory mood? Watch porn!
I guess some curious people seeing the "adult film actress" title next to Daniels' name in all the stories made them curious.
Per TMZ, Pornhub has revealed the rise in popularity of searches for her name. On March 25, searches hit just under 100,000 and dropped to a little over 30,000 on March 29. In anticipation for Trump's arrest, searches gradually climbed to 154,000, eventually climbing as high as over 630,000 when April hit.
Some people just couldn't wait. While people eagerly awaited for reports of Trump's motorcade making it to the courthouse, Daniels searches were six times higher than usual. Did I mention that this was all happening around 1 PM?
When in doubt, check out Pornhub statistics. You'll never know what curious things you'll find!
Photo courtesy of Phillip Faraone/Getty Images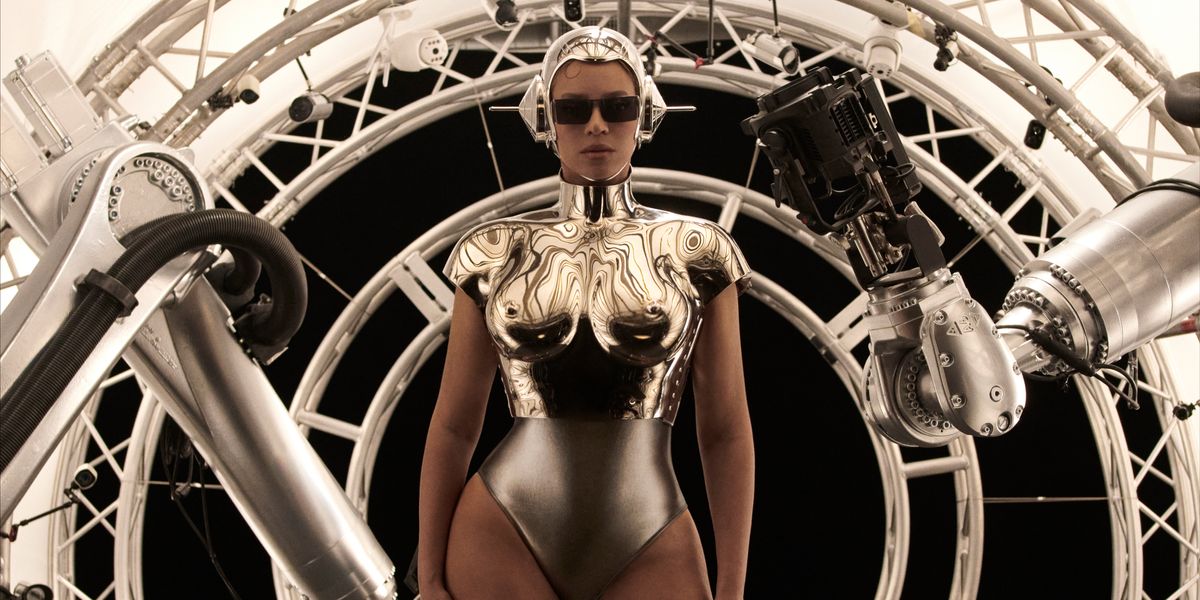 Music
Story by George M. Johnson / Photography by Mason Poole / Styling by Shiona Turini / Hair by Nakia Rachon / Make-up by Rokael Lizama / Creative direction by Andrew Makadsi
Story by George M. Johnson / Photography by Mason Poole / Styling by Shiona Turini / Hair by Nakia Rachon / Make-up by Rokael Lizama / Creative direction by Andrew Makadsi
01 December