SONIA may have only released two pop songs so far, but the French-Tunisian multi-hyphenate is already fitting nicely into the dark-pop scene.

Born in Paris, the budding singer — whose full name is Sonia Ben Ammar — grew up in the French capital before moving to Los Angeles two years ago for college (and to study music). On the modeling front, SONIA, 20, has been spotted working with designers like Chanel and Carolina Herrera, but behind the scenes she's been prepping for her music career. Nearly a month ago, SONIA unveiled her debut single "Joyride" a haunting pop lovechild of Halsey and BANKS. Her second single continues emanating the atmosphere of her debut. ["Games"] is the second single, but it is my favorite," SONIA says of the track.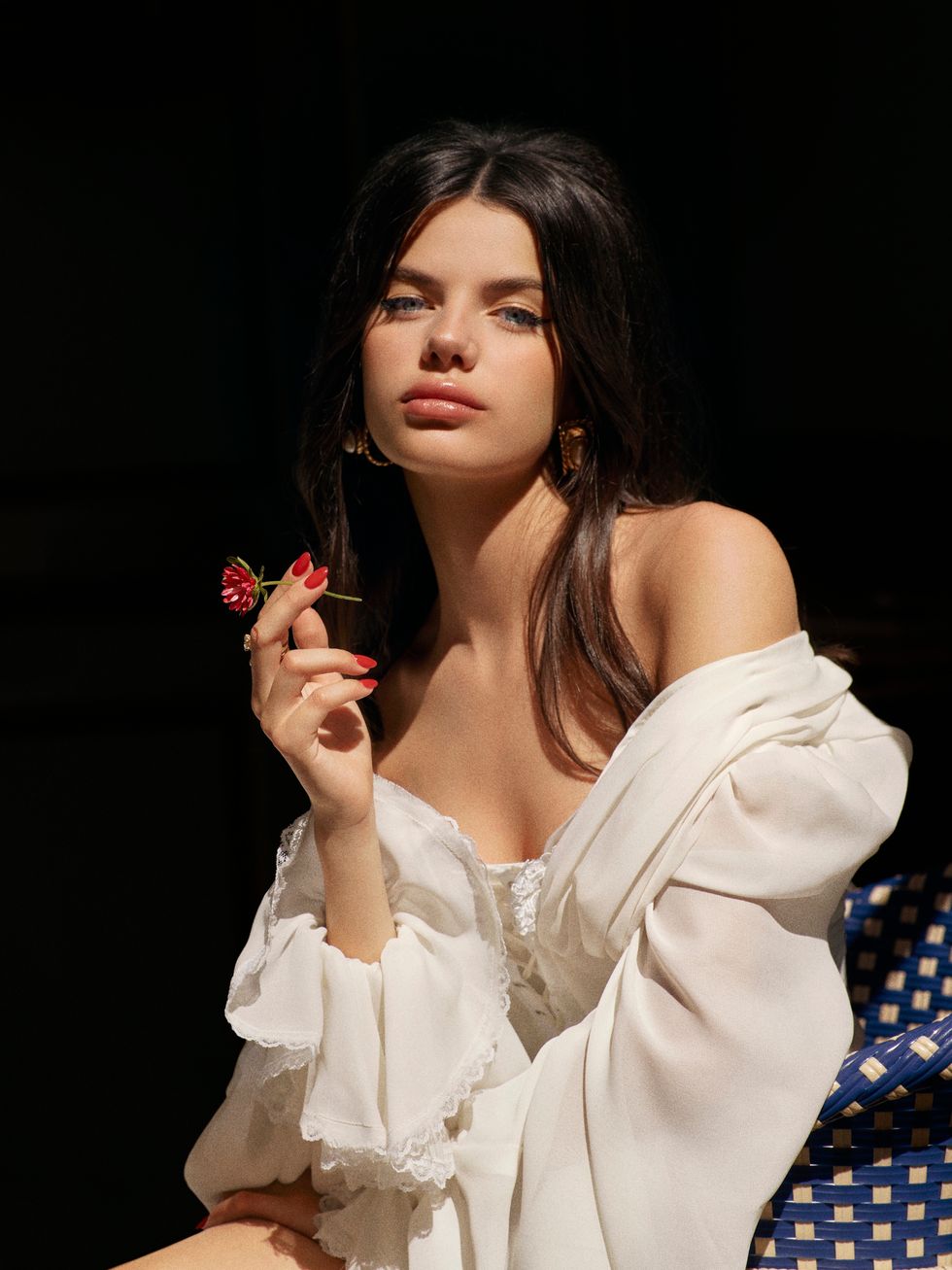 SONIA's four-track debut EP, which was executive produced by Daheala (The Weekend, Halsey), will arrive November 8. While SONIA is independent, she's technically under the Capitol Records umbrella for distribution.

"I want to be able to have my sound not be influenced by everyone around me," she says. At the same time, she's been carefully considering label offers.
Hear SONIA's new single "Games" below.
How did you start modeling?
I was always interested in fashion, but I never wanted to model. That was never the ultimate goal. It kind of just happened, to be honest. I got scouted once and then I met with an agency, and I was like, "Well, maybe I could do this." It happened really fast for me. One thing led to another.
You grew up in Paris. What was that like?
I loved it. I do miss it now. The architecture of the city is inspiring. I had a great childhood there. I'm happy that I moved at the right time in my life, but growing up it was a great place for me.
You released your first official single last month, "Joyride," but your second one, "Games," came out today. Tell me the story behind your latest track.
"Games" is, in my opinion, one of the more fun songs of the EP. It's a little bit more upbeat, contrasting the darker lyrics. It still has that nostalgic feel the rest of the music has. Basically it's about heartbreak and experiences growing up and finding who I am as a person in particular with regards to the relationships around me and specifically love. This specific song — I was young, I was naive. I'm still young, but I was in a relationship with this boy and he was playing mind games with me and trying to manipulate me and get what he wanted out of me because he was insecure. And so in turn, I ended up marrying that insecurity and taking that out on me and feeling like I was the bad guy. It's that feeling of someone one day making you feel like you're the most important person on the planet and then the next...it's that constant up and down. I learned that wasn't going to be the first heartbreak. There's been a couple. Relationships feel more like they're games than relationships, so that's why I wanted to write "Games."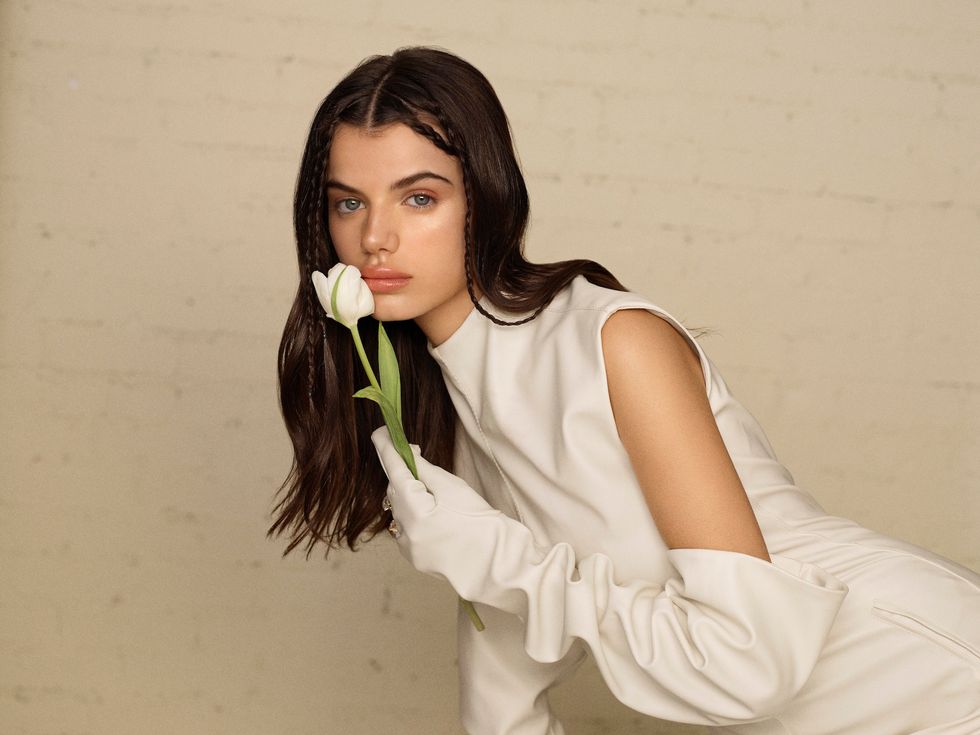 When did you start songwriting and recording?
I was singing ever since I was young — like four probably. But I started writing on piano when I was 12. I came to L.A. and met a couple of people here. I started around 15 really recording in L.A. It was a long process of finding my sound, but it took about three years of recording in Los Angeles [to figure it out]. It's been about finding what voice I want and what I want to say in my sound.
Tell me about your debut EP.
The EP doesn't really have a title — it's called EP 1. The theme I wanted stemmed from my life and my growth. It's a darker theme but it's driven by heartbreak, betrayal, growth and finding who I am as a person in real life as well as in music. I think the later projects are going to grow away from that and that meaning.
Which designers have you modeled for?
I didn't know that I could do runway — I thought I was never going to do it. I was short, I wasn't as thin as the other girls. It kind of happened quickly. Then I started doing a little bit of runway — I did Dolce & Gabbana, Miu Miu, Chanel — and it kind of grew from there. I wasn't doing it as much as the other girls. Mostly I was doing campaigns. I took a break from modeling as I was perfecting my music because I wanted to dig deeper into the music world. Now I found my sound as an artist that's going to grow and change, but I want to get back into the fashion world and incorporate my music.
In an ideal world would you want to do music and modeling together?

It's more like I want to be me and I want to work with brands as Sonia as an artist — as myself really — not as a coathanger or a model. I want to be more involved in the process and operations. Being the face of a brand is more than just the physical. I'm interested in more than that. I have a vision and something to say, and I want to incorporate that in and make it my own.
Who are you most inspired by, and who's fueled your songwriting?
I listen to a lot of '60s and '70s music. The Beatles, ABBA. A lot of soul music like Aretha Franklin. But artists I really love now I'd probably say Frank Ocean, The Weeknd, Lana Del Rey. I love H.E.R., FKA twigs. Kanye West definitely inspires me in my music.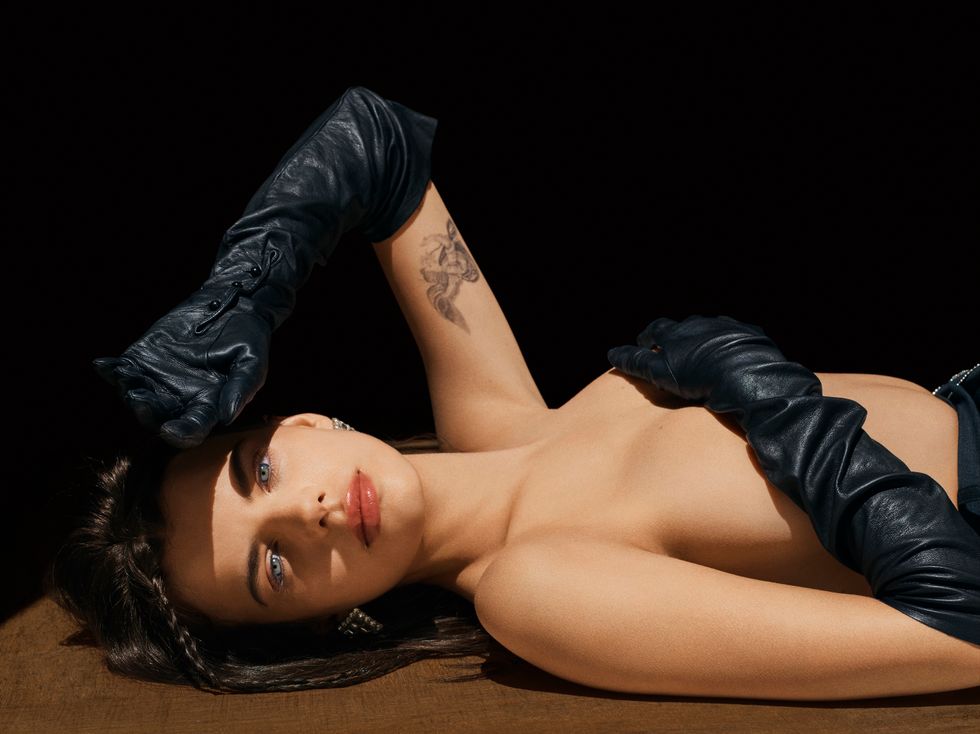 Which artists would you love to collaborate with?
All of those artists I mentioned [before]. I'd love to collaborate with girls. I think that's something that doesn't happen very often. I feel like it's usually a grown guy [and a girl]. I feel like there needs to be more females coming together and working in music. I really love Sabrina Claudio, Jorja Smith, Kali Uchis and Jessie Reyez.
What sets you apart from other artists?
The fact that I grew up overseas and had a childhood in Paris...that really influenced me and influenced my taste. My open-mindedness on the world and my views. I feel like I bring that to my music, and I bring a different taste of my childhood and what I grew up listening to in that whole world. [But] I don't try to be different. I think that's where people get lost: they try too hard. I feel like I write out of personal experience: I write truthful, vulnerable things. I don't just cut random songs. I'm involved in my process from beginning to end. I write all my stuff and I'm co-producing a lot of it. I kind of get to shape my own sound. The music I want to hear? I make.