When you think of Sies Marjan's clothes, vibrant colors and jewel tones are at the top of the list. Its Creative Director Sander Lak's mastery of color — rainbow palettes, pastel hues, acid neons — that's second to none. Which is why the Fall 2020 show on the 54th floor of a Manhattan skyscraper felt like somewhat of a radical departure from his colorful flair.
While there were a few bright reds and marigold yellows thrown in the mix, Lak's collection predominantly used earthy neutrals, like rust and grays. The reason for the shift could be explained by the title of the show alone: The Countryside Collection.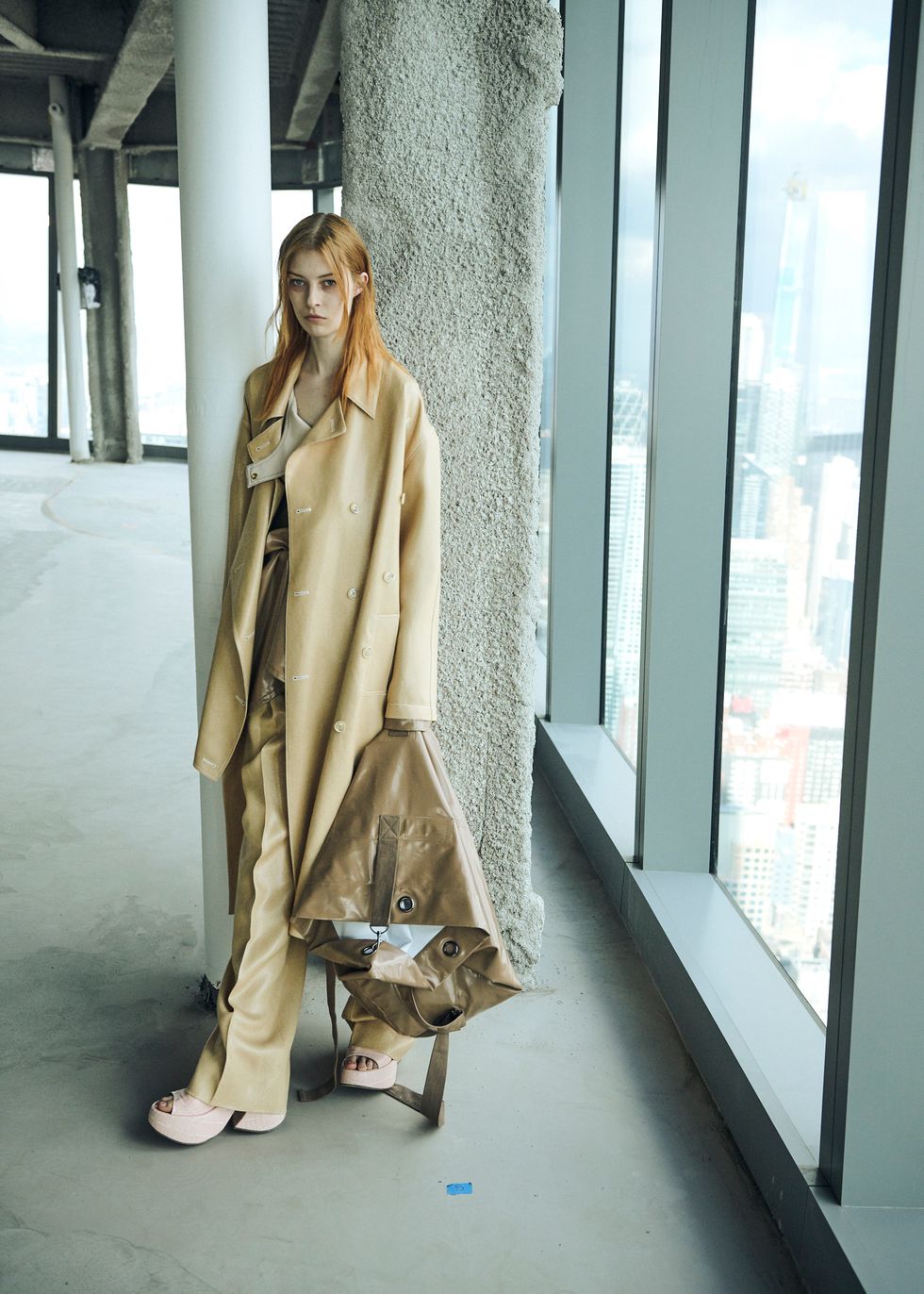 The name was drawn from an upcoming Rem Koolhaas exhibition at the Guggenheim museum in New York, titled "Countryside, the Future." The exhibit, of which Sies Marjan is a sponsor, explores remote and wild landscapes while focusing on rural ecology.
This came through most visibly in the materials used, such as hand-finished Irishman sweaters, Donegal tweeds made from wool mills in the Irish countryside and fabrics made from plant foliage in Ithaca, New York. The visual artist Diana Scherer also created custom textiles for the collection made from plant roots.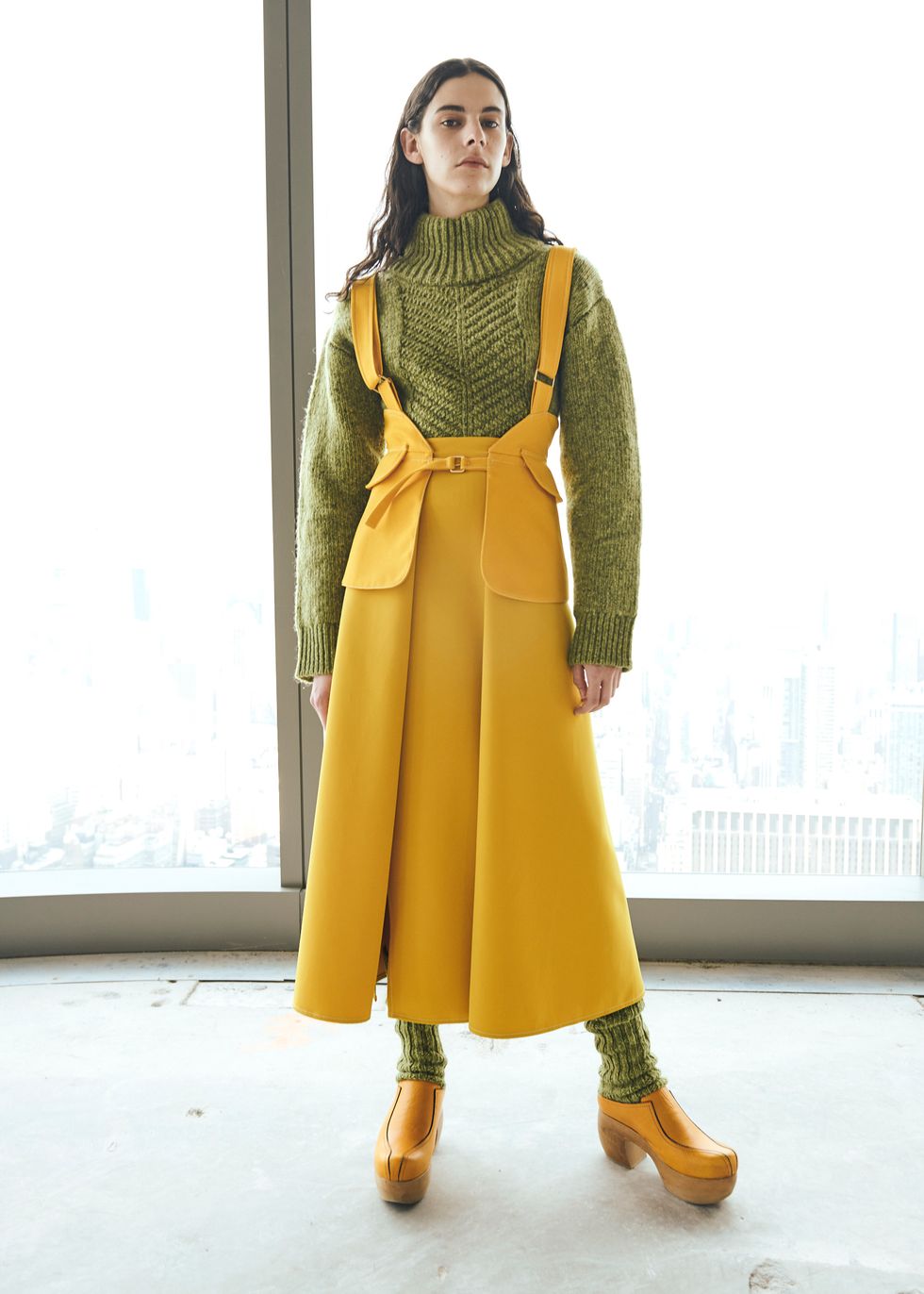 The contrast of the Manhattan landscape in the background served to highlight the tactile and crafty nature of the collection. However, these are clothes that fit in perfectly in an urban city as it would a countryside oasis.
See below for more photos from Sies Marjan's Fall 2020 collection.