In entirely unshocking news, Arkansas Governor and former White House Press Secretary for Donald Trump Sarah Huckabee Sanders has embarrassed herself with a transphobic and corny ad for koozies.
The ad is more than a minute long and celebrates the "real women of politics" with beer koozies featuring the faces of Sanders and three other conservative female Governors.
\u201cReal women don\u2019t have to fake it.\n\nWATCH\u2b07\ufe0f\u201d

— Sarah Huckabee Sanders (@Sarah Huckabee Sanders) 1682300114
While no brand is mentioned by name, it's likely the "ad" is directed at Bud Light, which recently partnered with 26-year-old trans TikToker Dylan Mulvaney, who also made headlines after a sponsored ad with Nike. Of course, conservatives took this partnership personally and quickly attacked Mulvaney, Bud Light and its parent company Anheuser-Busch. Regardless, the company is standing by its partnership with Mulvaney, telling Fox News that it's worked with "hundreds of influencers across our brands as one of many ways to authentically connect with audiences across various demographics."
Now, it seems the women of conservative politics have taken a stand with a very poorly produced ad that one Twitter commenter perfectly summed up by saying: "Whoever you got to produce this pranked you, hardcore, and you can't even tell. It's glorious." Some stand-out moments include a strange vocal singing, "Real women work too hard for this," as a group clinks unlabeled beers and a deep, male voiceover saying, "Some big companies can't tell the difference between real and fake anymore" as a woman puts a frozen fish in a cardboard box.
"That's why we're introducing the 'Real Women of Politics' koozie... Now you can salute the real women of politics at every backyard barbecue and tailgate," the video continues. "And if it covers up the label of a big woke company, well, that works too."
The ad completely misses the mark for what Sanders' corny merch was trying to achieve — unless the goal was to get people like me to Google why someone would be putting a frozen fish in a cardboard box. Are we surprised, though?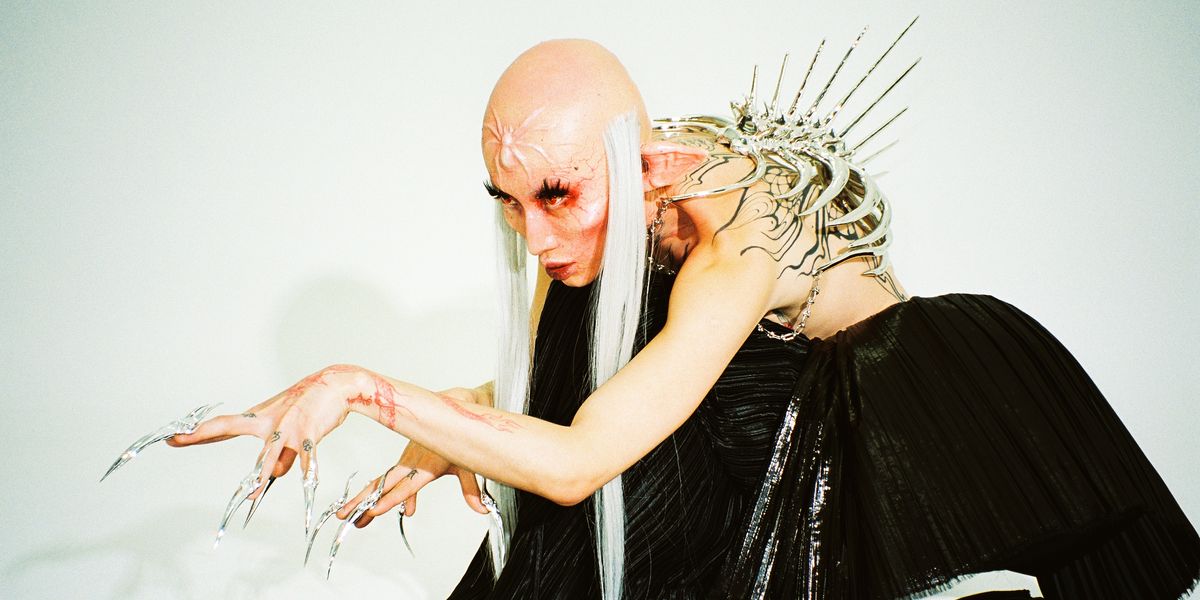 Beauty
Story by Andrew Nguyen / Photography by Sarah Pardini / Styling by Marta Del Rio / Makeup by Kelton Ching
Story by Andrew Nguyen / Photography by Sarah Pardini / Styling by Marta Del Rio / Makeup by Kelton Ching
28 November