Even though Betty Draper did not get the ending she deserved on Mad Men, some dazzling new fashion images courtesy of Rodarte just gave us the reunion we absolutely needed: a portrait of January Jones and Kiernan Shipka, who played her daughter Sally in the hit TV show.
Jones and Shipka are also featured separately in the regal and dreamy lookbook by the luxury label, known for its moody-romantic aesthetic and big presence in the LA red carpet circuit. Shipka, who is 19 now, poses in ethereal beaded gowns and evening dresses, while Jones looks glamorous in a ruffled polka-dot ensemble and matching boots.
Kate and Laura Mulleavy, the design duo behind Rodarte, also assembled other leading ladies to star in their lookbook for Spring 2020 (the brand will be holding private appointments during NYFW to present this collection). In addition to Jones and Shipka, the "portrait series" includes Pete Davdison's new boo Margaret Qualley, the Haim sisters, Riverdale actress Lili Reihart, Roma breakout star Yalitzia Aparicio, and longtime muse Kirsten Dunst.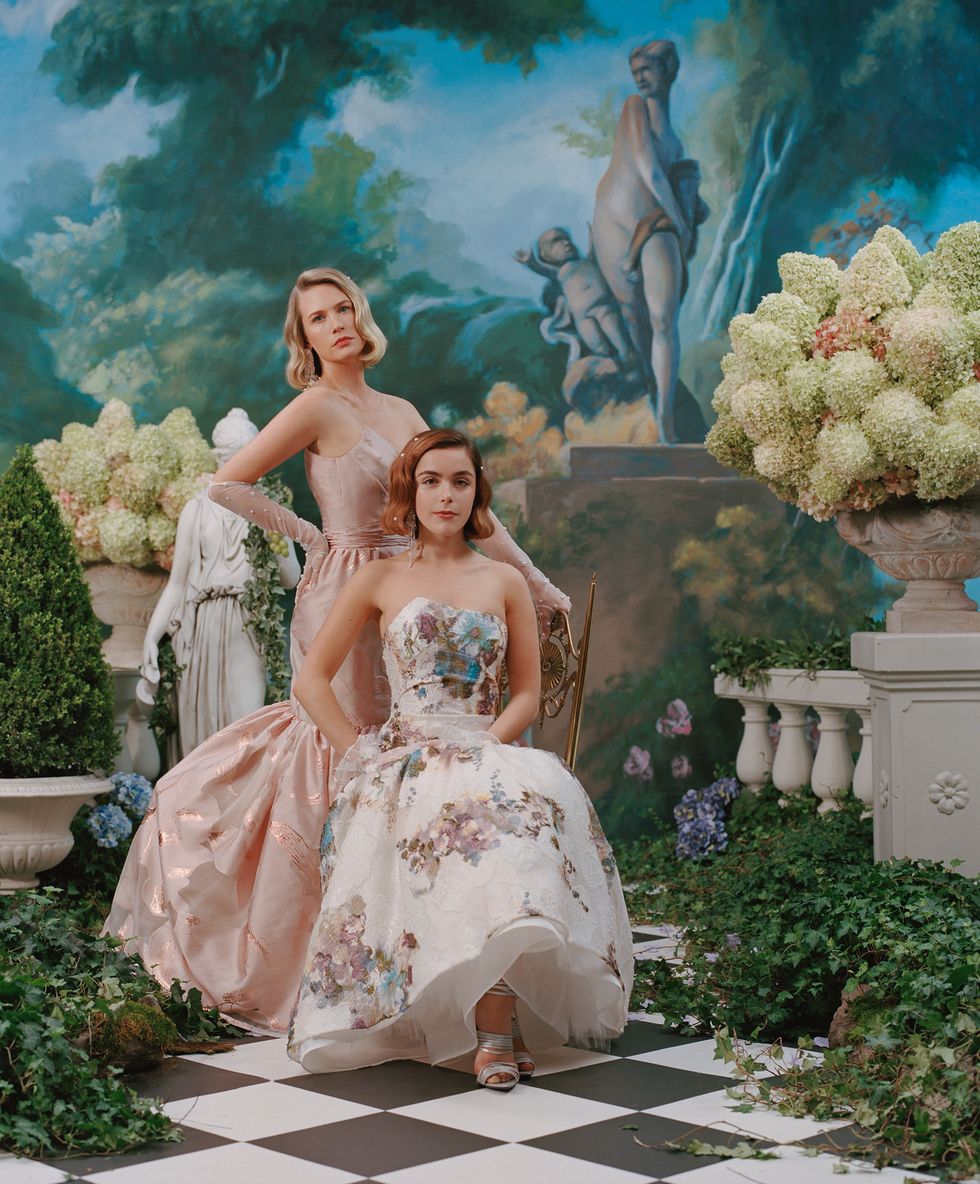 As for the clothes, Rodarte once again delivers drama and elegance thanks to layers of tulle, brightly colored sequins and decadent embroideries. Asymmetrical ruffled dresses, a Rodarte signature, are on full display along with pearl-adorned sheer gloves and dangly earrings.
"As we've become more confident and comfortable in our design voice and really seeing what our personality is within the design world, it's been really nice to think artistically about creating a world behind each collection," Laura told Vogue of the dreamscape they created this season.
See below for more photos of the brand's surreal, fantasy-filled Spring 2020 lookbook.
Photo courtesy of Rodarte