When Rick Owens launched his Birkenstock collaboration in January, the designer's felt and longhair cowhide iterations of the original German sandal made quite the stir. While most collaborations lose steam a few months after launch, Owens has managed to keep the intrigue alive with a signature touch of awkward eroticism — remember the full-frontal moments at his fall 2015 show?
Related | The Rick Owens Birkenstock Is the Ugly Sneaker of 2018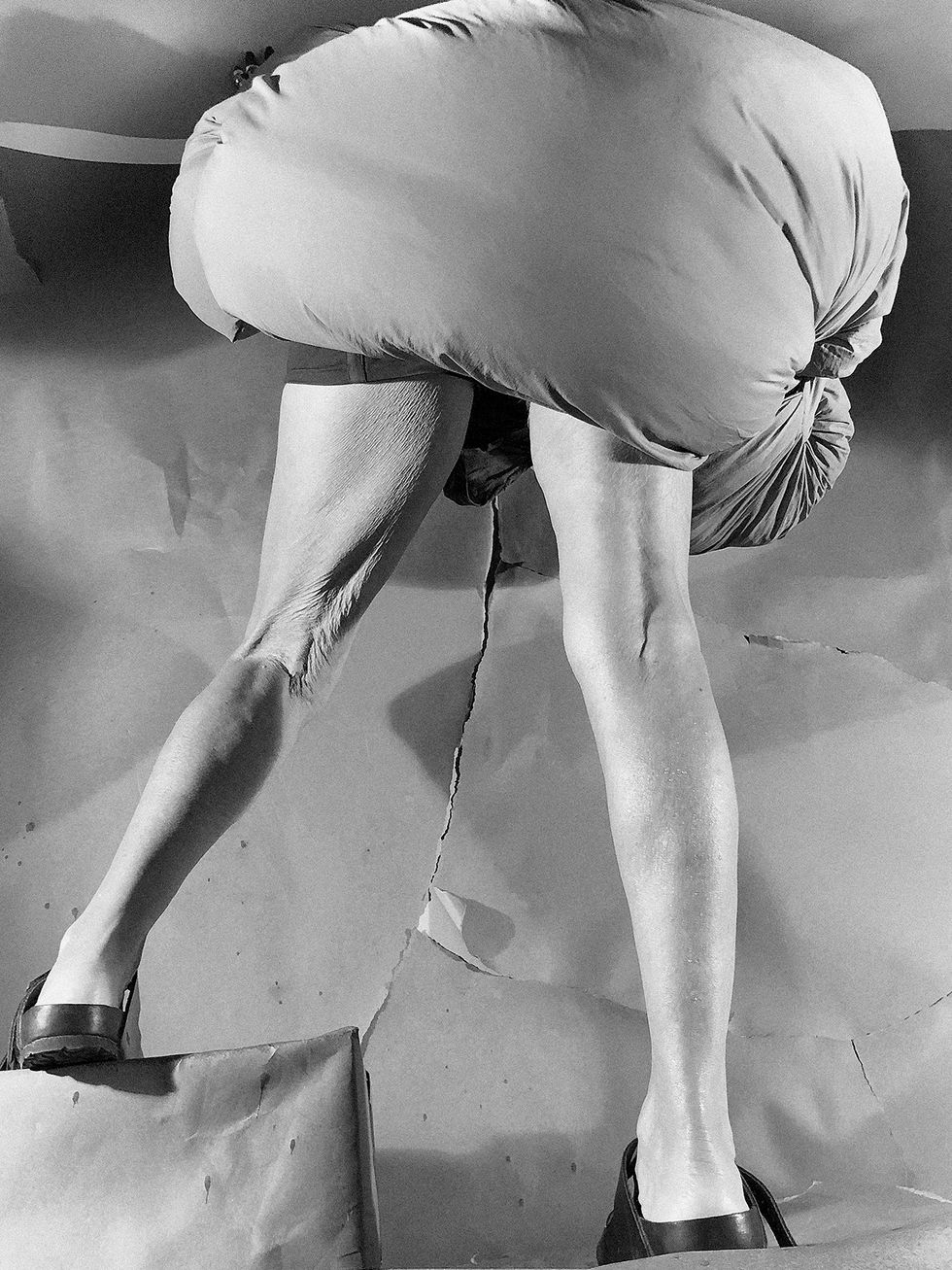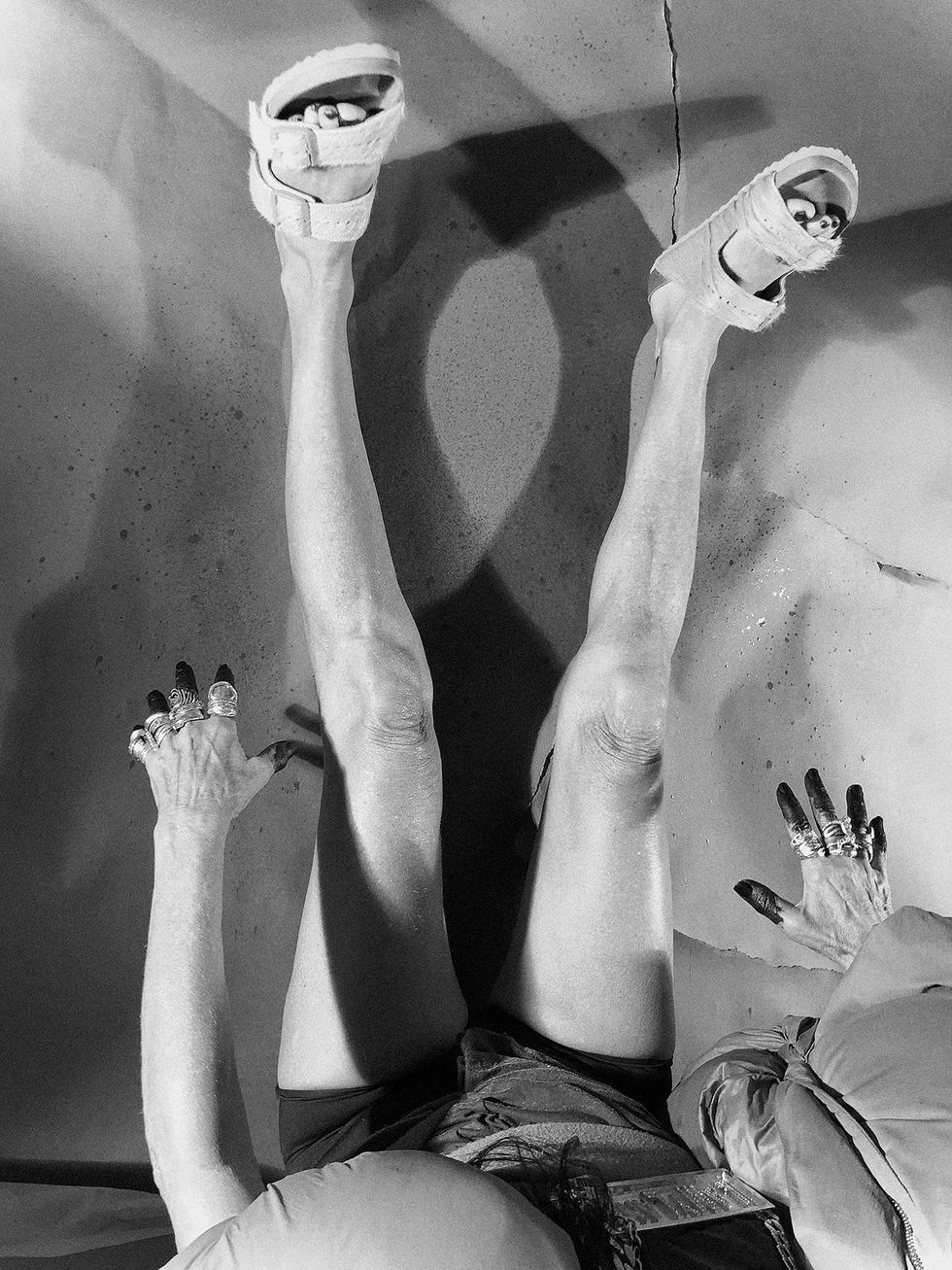 During a party at Owens's L.A. store in April, select guests (whose feet were meticulously rubbed with lube and lotion just minutes before) were pulled aside for shoot with Dutch photographer Paul Kooiker. True to form, Kookier – who's known for salaciously charming, voyeuristic images – focused in on his subjects' Birkenstock-clad feet. Though the subjects' faces are omitted to maintain anonymity, Michele Lamy's black, dip-dyed, ring covered fingers give her up. Owen's muse, wife, and business partner perfectly encapsulates the slightly debauched expression of luxury his brand has become synonymous with.
Shot against broken mirrors and ripped photography backdrops, the series of black and white images have been compiled into a zine. The fetishistic compilation will be given to shoppers upon purchase of collaboration Birkenstocks at select Rick Owens stores.
Photo Via BFA / Photos Courtesy of OWENSCORP / Paul Kooiker