Project Runway announced a major change to its casting this season: models will now be in the size range of 2-22, according to People.
The show's official Twitter count said in a post: "Models of ALL sizes will be working the runway this season on #ProjectRunway!!!" The average model is a size 0 or 00 while the average American woman is a size 16, so expanding the size range is a welcome change to the show and a big step toward better representation of different body types.
"I believe we should have done [it] already years and years and years ago," Runway host Heidi Klum told Entertainment Tonight ahead of the premiere, "So I'm happy though that now this season, we're starting."
She added, "This is the real world. Not everyone is, you know, runway figure or what the runway figure used to be. You have to dress real people, and real people come in different sizes: short, tall, more voluptuous, skinny. There is many of us, and so a real designer needs to know how to do that. So get with it."
People celebrated the move on Twitter:
Bravo, Project Runway!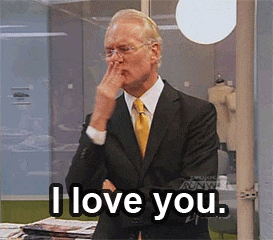 [h/t People]
Image via Twitter