Derek Drummond, best known as "Poster Boy," has become one of New York fashion's favorite subjects, having worked with everyone from Tiffany & Co. to GCDS and MCM. But in the wake of George Floyd's murder on May 25, he began mobilizing his hometown of Long Branch, New Jersey to take immediate action against police brutality.
What resulted on May 31 was a 500-person peaceful protest at Pier Village, led by Drummond and the town's sheriff. "We all deserve to have our voices heard," he wrote on Instagram days later. "It is our right." Below, Drummond pens an op-ed for PAPER about his experience as a bi-racial American in a time when activism is essential.
Sometimes, I ask myself if I even have a place in this country.
Growing up bi-racial taught me a lot about the world. Being Black and white has opened my eyes to how separated the two really are. My families are incomparable and the wealth gap from systemic oppression is obvious. I've often felt like being mixed is its own race because we're never truly accepted by both sides. The struggles my parents have faced, especially as an interracial couple in the '90s, inspire me. They've shown me that no matter what the world believes, love always wins. At the end of the day, my skin is brown — I am Black and proud.
My wife and I decided to assemble a protest in my home city to show the rest of my brothers and sisters that we hear their voices and stand in solidarity with their experiences. I've never previously thought about being an activist, though I've always chosen to keep myself educated on these injustices. Now, I can no longer sit by and watch those in control ruin the country I love with their hate and prejudice. A single voice can travel incredible distances.
As a young person, it's also my duty to fight for what is right to ensure that future generations only worry about succeeding and growing — not being cast aside due to race. From an early age, this idea is burned into our minds that it's inevitable we either end up dead or in jail. We'll be locked away from the world to ensure we no longer rub shoulders with the rest of society. But if we want things to change, we have to be the change. If we do nothing, we're only contributing to this country's oppression.
This is not an "Us vs. Police" battle, it's a battle against systemic racism as a whole. It's sad to me that so many people are losing hope in a system supposedly designed to protect and guide us to becoming our greatest selves. As an American, I'm disgusted with our leaders who turn a blind eye to the horrors of reality and continue investing in our destruction. I'm tired of seeing innocent men, women and children murdered in their own neighborhood in the name of "justice." These people aren't our heroes.
I have learned from my ancestors that we cannot fight hate with hate. A new world will not rise from the ashes so easily. We must now demand our respect. I know our country is better than this, and I have faith that good will prevail over evil.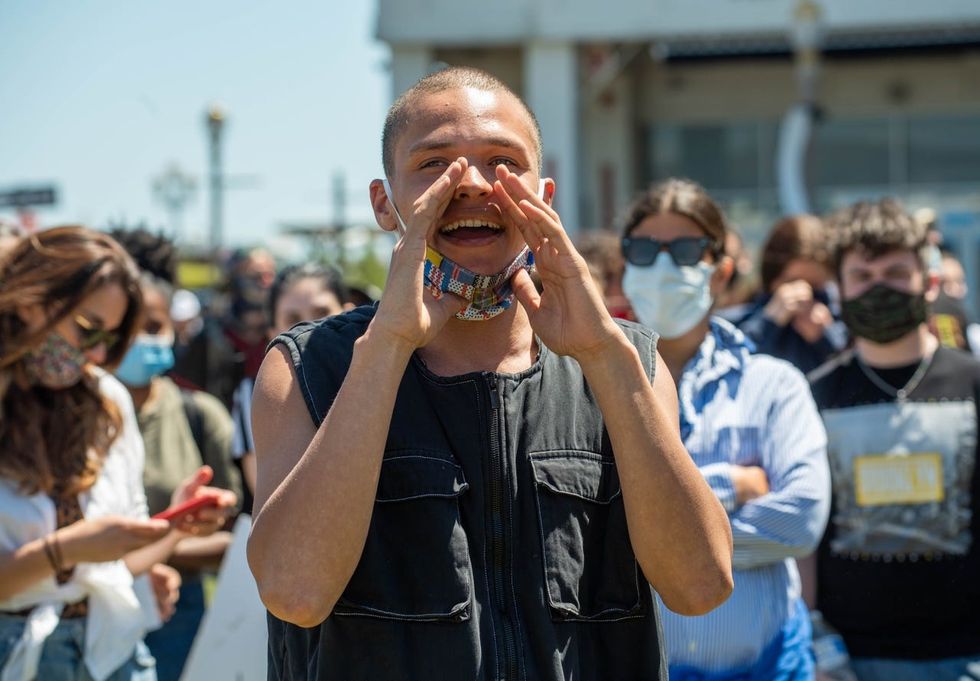 Photo courtesy of James J. Connolly
Lead photo courtesy of James J. Connolly