Valentine's is a truly the most magical day of the year — high schoolers compete to bring their girlfriends the best gift, there's immense pressure to cuff someone, and porn searches for "babysitter" hit new heights.
Related | Pornhub Offers Free Premium Content to People on Their Period
But babysitters aren't the only ones getting a little more love from those spending Valentine's Day with themselves, or getting freaky with their significant other, "cuckold," "rough sex," and "spa" are also did well in 2017 — while "Valentine's," "cupid" and "love" took out the top spots. Aw!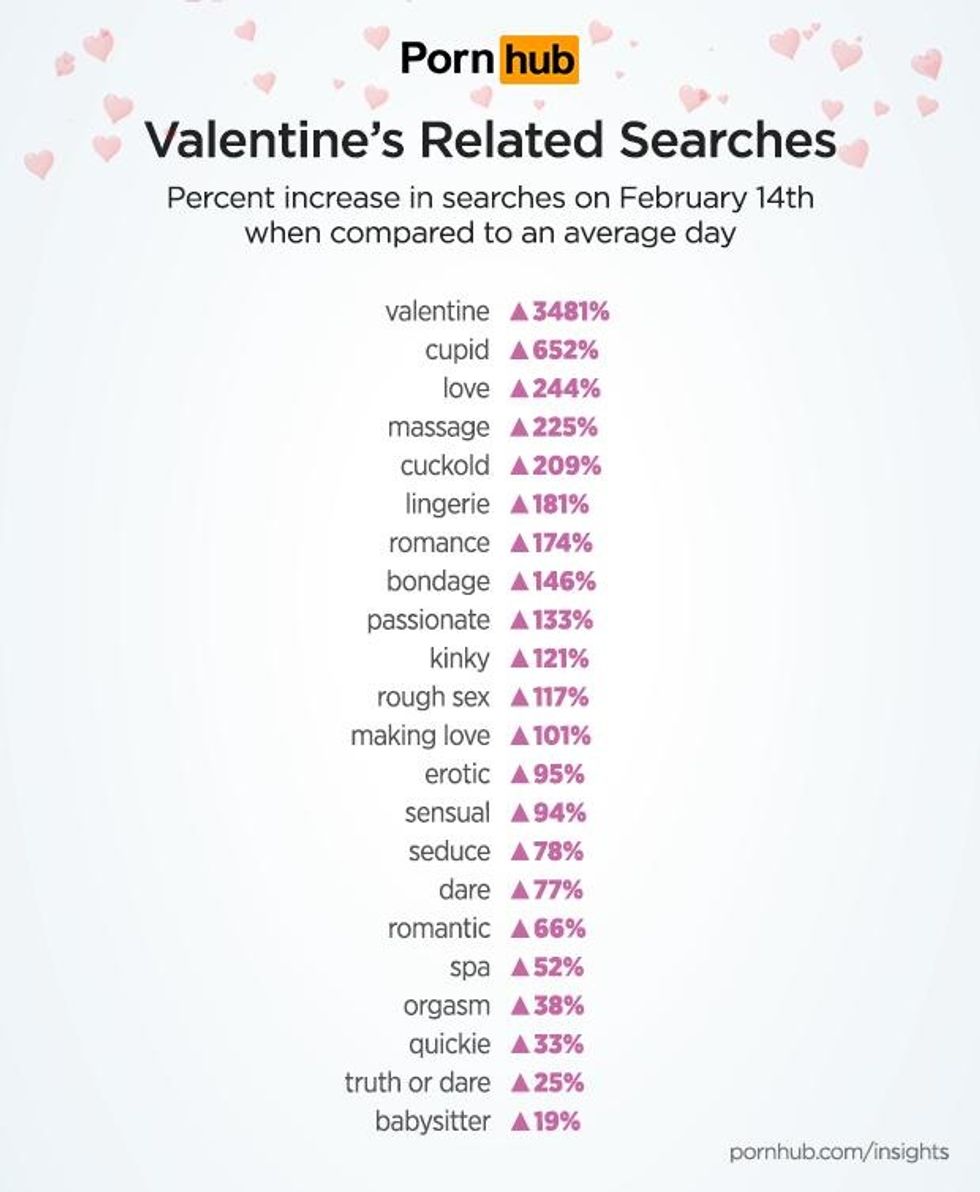 In other exciting porn news, every Pornhub user is offered free premium just for today. "No credit card, no strings," the website claims — just a nice, free, sexy upgrade.
The site did the same thing last year and saw a dramatic increase of users. When we say "dramatic," we're talking a 308 percent spike in traffic.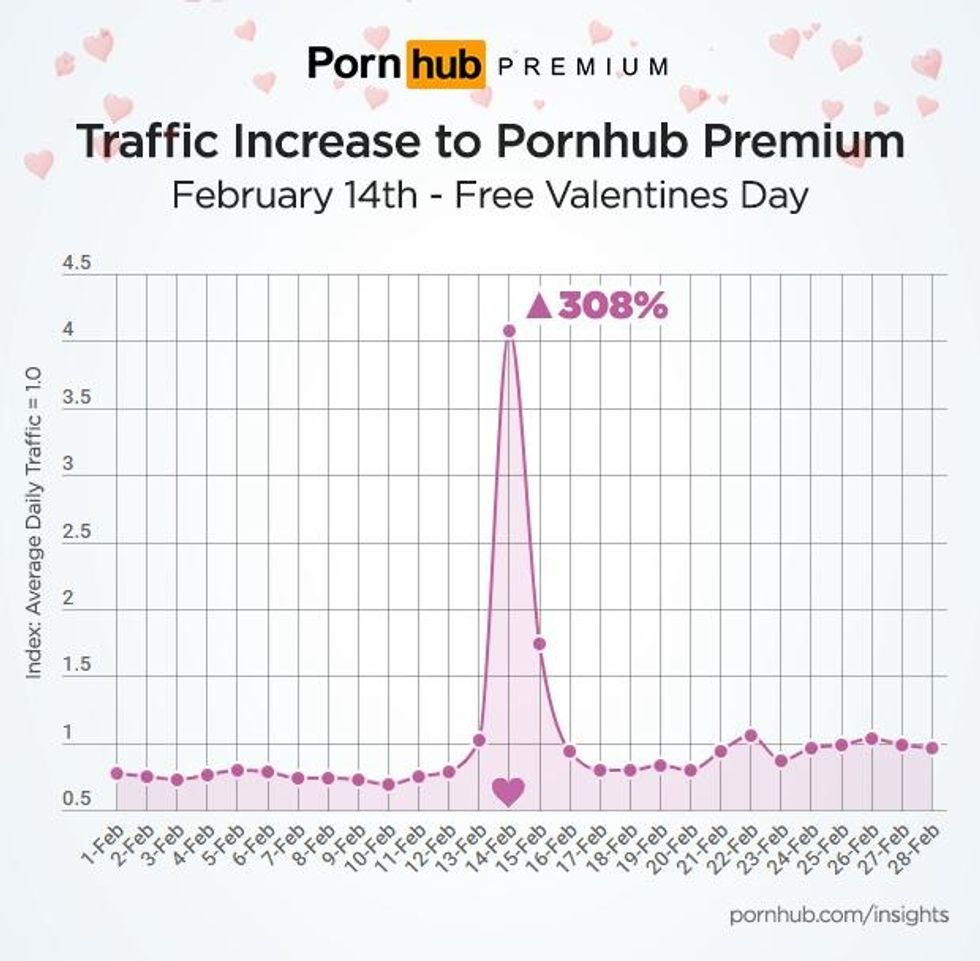 Time to find a career in porn. Happy Valentine's!
Image courtesy