Every October, A- through D-List famouses carefully prep themselves for the single most significant moment of the year: debuting their Halloween costume. "But PAPER," you say, "how could this possibly be a difficult task for people with gobs of money and assistants at their beck and call?" Well, the art of the celebrity Halloween costume is a subtle one. It has to be recognizable. It has to be a fully-realized head to toe look (no sticking some cat ears on your head and calling it a day). It should imply that you have a sense of humor. It should be relevant. And it shouldn't be blatantly offensive--which you would think is not hard, but even the beautiful people struggle with it.
So, how did our shining stars do in 2017? Scroll through below for some iconic lewks from Kardashians, Demi Lovato and LeBron James.
Bey and Jay went as Lil' Kim and Biggie. But c'mon Queen B, if you're going to try and emulate Kim you've gotta go all out.
The Queen B.. So, you best take heed. Shall I proceed?! 🐝 #Halloween2017 pic.twitter.com/Tf4QxEQPYT
— THE BEYHIVÉ (@TheBeyHiveTeam) October 31, 2017
I guess iconic women of music are a theme this year. Demi Lovato channeled a pretty impressive Selena.
Everybody needs to appreciate Demi Lovato dressed as Selena Quintanilla. pic.twitter.com/Zfuirwv0jL
— John. (@starboyz1) October 29, 2017
And Kim Kardashian did the damn thing and downright embodied Cher--so much so that the queen herself cosigned it. (That's Jonathan Cheban as Sonny, btw.)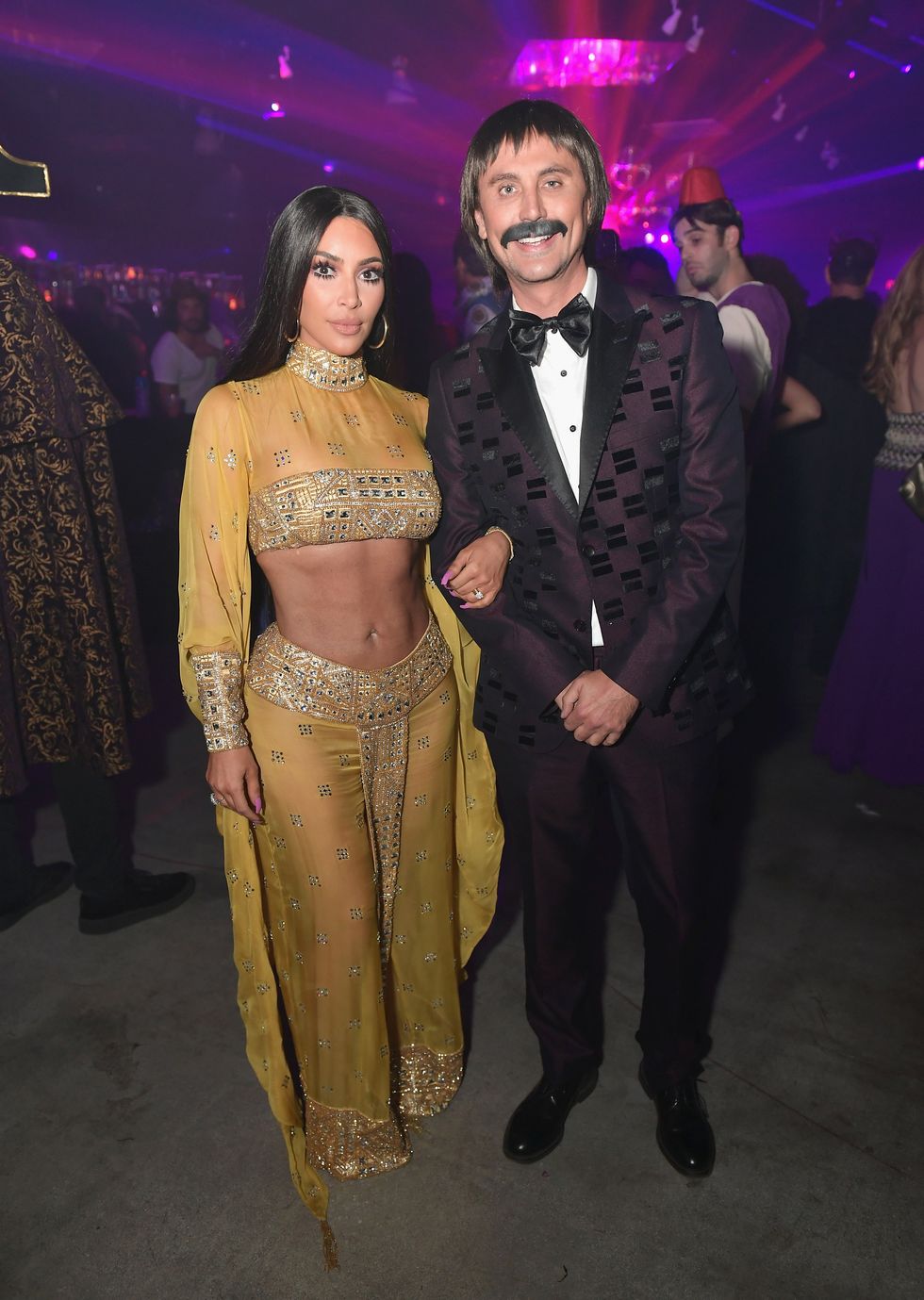 Neilson Barnard/Getty
@KimKardashian Woke To See You Are Me 4 🎃
You Look BEAUTIFUL Little Armenian Sister💋
Dream Of India"Is Perfect 4U,& @BobMackie at his best
— Cher (@cher) October 28, 2017
But Kourtney takes the prize in the always-competitive Best Kardashian Kostume, narrowly edging out her sister.
We already called out Queen Cardi for single-handedly saving the holiday with one glorious "puppays," but here she is again. Bask in Bruella de Ville.
Of course, Cardi herself is an icon worthy of dressing up as. Eric Andre knows.
Yes, everyone is doing Pennywise this year--but what LeBron James lacks in outside-the-box costume ideas, he totally makes up for it by being an accurate and devastatingly scary clown.
Bonus: This million-foot-tall Pennywise amazingly/terrifyingly getting his groove on. Definite mood.
Colton Haynes's weirdly busty Marge is A+ prosthetics game, but also sorta disturbing?
The Harris-Burtka family always takes Halloween v. v. seriously, and this year is no different, with a creepy carnival.
Laverne Cox went for an "I Dream of Jeannie" duo costume, stepping in as Major Nelson.
Ariana Grande and her BFF Doug Middlebrooks cosplayed as your favorite Feuders.
Bruce Willis and his assistant want you to come play forever.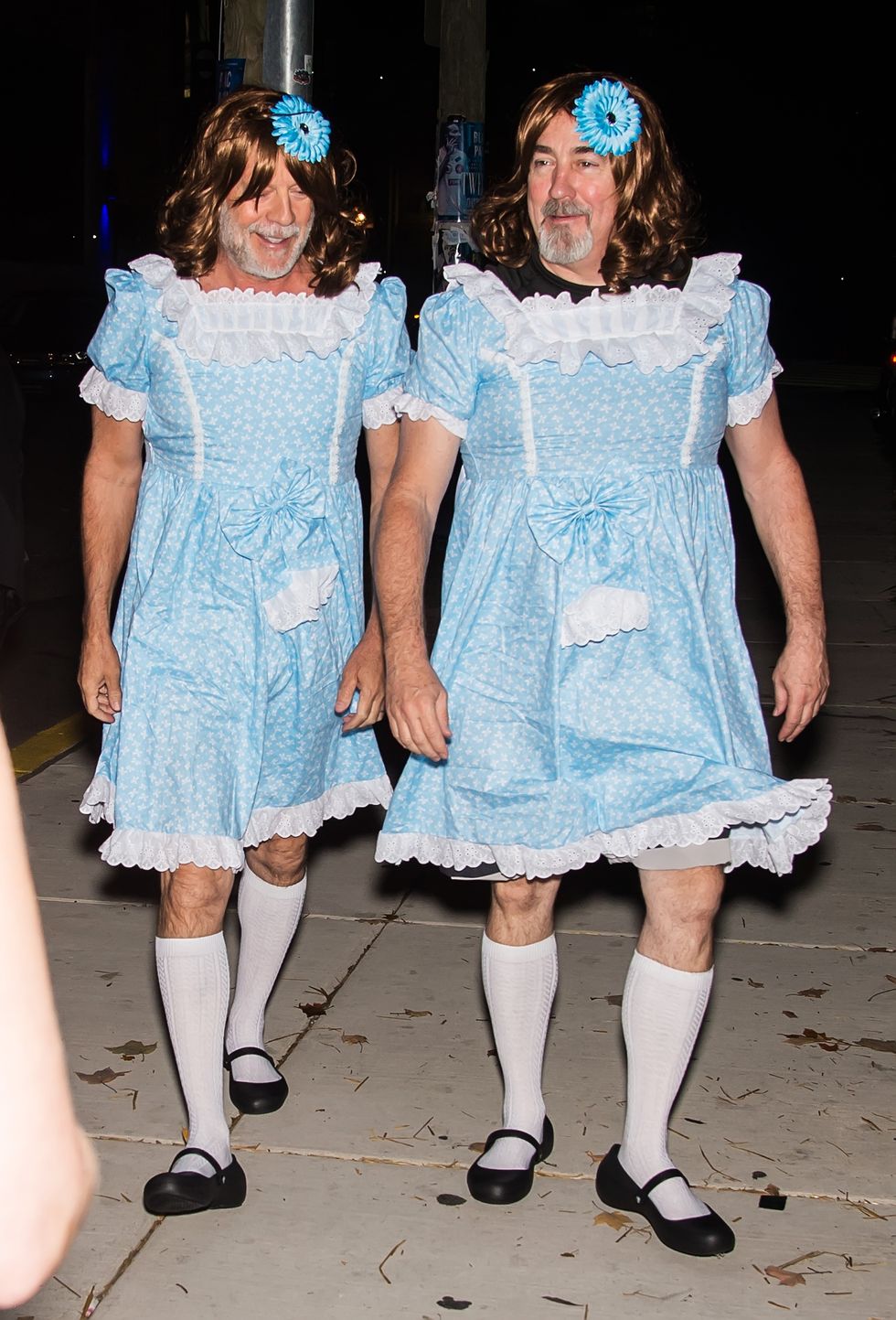 The Gerber-Crawford family is auditioning for That '70s Show: Disco Inferno.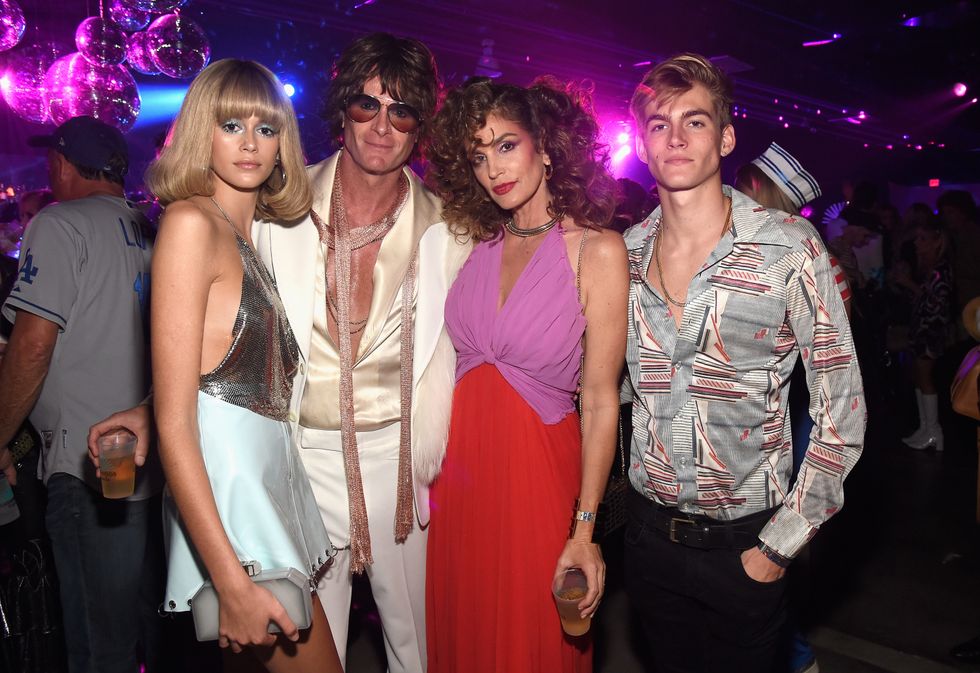 Just give Dolly Parton the damn Chocolate Factory already. She's earned it.
Happy #Halloween from Veruca Salt! pic.twitter.com/ENZnQ69cdB
— Dolly Parton (@DollyParton) October 31, 2017