This past spring, The World's 50 Best Restaurants crowned 28-year-old Daniela Soto-Innes "the World's Best Female Chef." The accolades were fully deserved, if the honor itself is dubious: Soto-Innes's work as chef-partner at Enrique Olvera's Manhattan restaurants, Cosme and Atla, would be impressive for a person of any gender. Her corn husk meringues, for example, are staples of New York foodiedom. Inspired by the tastes that defined Soto-Innes's childhood in Mexico City, her recipe features delicate cookies atop pillowy, burnt vanilla cream and mascarpone. Later this year, Soto-Innes's warmth and passion will grace the West Coast as she opens two new restaurants with Olvera in Los Angeles's Arts District—Ditroit taqueria, and a contemporary Mexican eatery called Damian. —Alina Cohen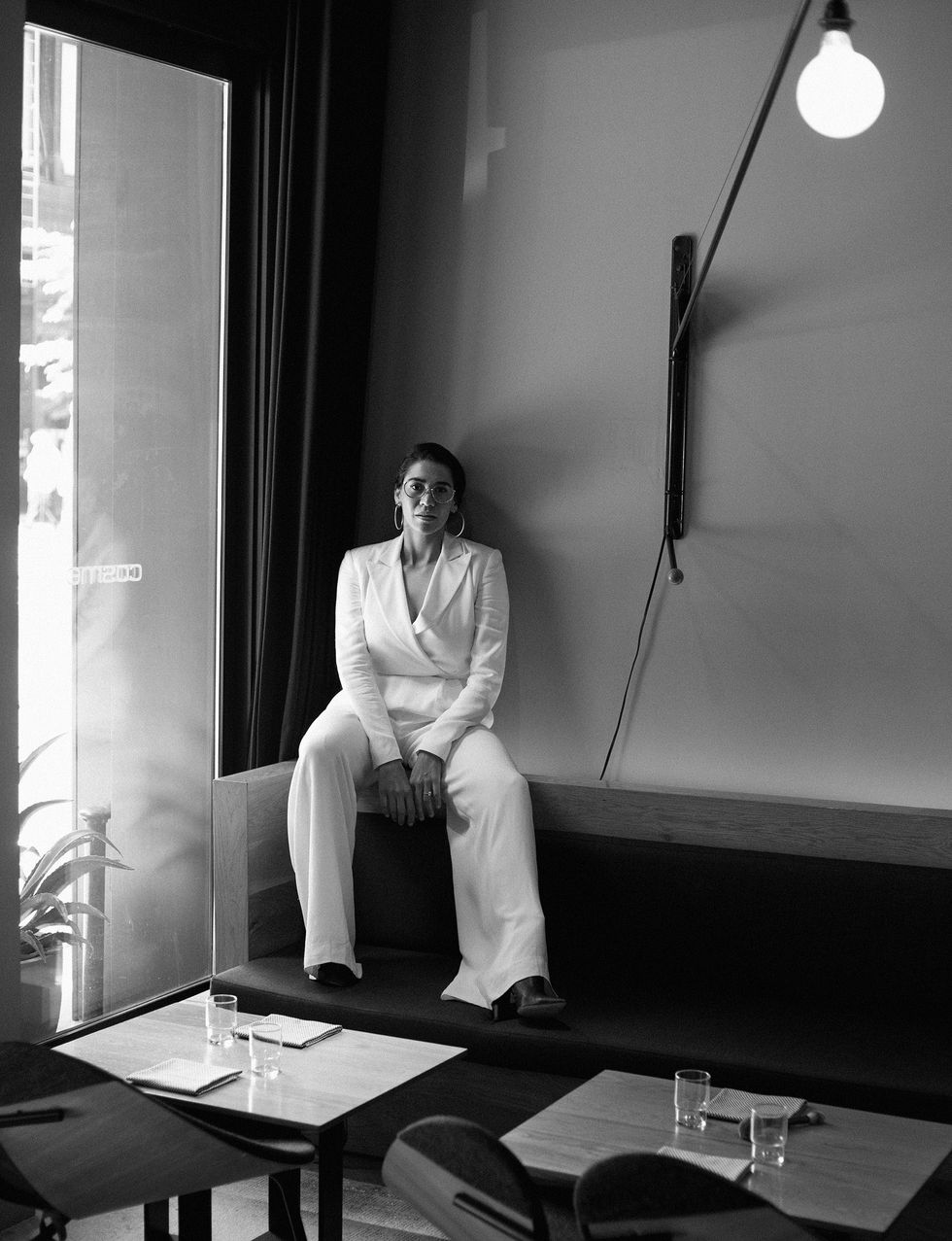 What's the biggest misconception about you?

That I was born in the United States…my family moved to Texas when I was still young, but my birthplace is actually Mexico City.
What has been your best night out?

Tapas Bar in Bilbao where I met Blaine, my fiancé.
What was the last text you sent?

"Can you make sure the bass comes with scales on?"
What's something you wish no one knew about you but everyone does?

I love desserts.
What's an interview question you never want to be asked again?

"How does it feel being a woman running a business?"
If you weren't doing this, what would you be doing for a career?

Something creative…perhaps I'd be a photographer. Or, I'd be a trainer (I love working out and the physicality of being human). I've also always been interested in being a psychologist.
What's your most disgusting habit?

It isn't disgusting but I could eat chips endlessly. I love chips with lots of Yucatan sunshine and lots of lime.
What's the craziest thing you've done in 2019?

2019 has been exhilarating. Some of the crazier things that I've done…a motorcycle ride through Lisbon, then a motorcycle ride from Venice through Rome. Jet skiing in Phuket. Running through a thunderstorm for a few hours in Paris.
What's the most stressful thing about being you?

Being apart from the love of my life – we aren't currently living in the same city – while running two restaurants and getting ready to open three more. It is hard to balance everything!