As 2017 comes to a close, we've predicted 11 names you'll undoubtedly know in the New Year. Between art and fashion, music and film, discover who'll be on fire in 2018.
At the end of several of Ella Mai's biggest tracks, the UK singer pivots into a small monologue while the background music gently fades. It brings a vulnerability to her sound, offsets her liquid voice and like any successful R&B artist, gives just enough insight into her personal life for her audience to relate to. Her vocals are the sonic equivalent of smooth melted sugar, and her true magic lies in how she's so decidedly unfiltered that she's impossible not to fall in love with. Mai, in fact, has all the makings of music's next stateside superstar.
Related | PAPER Predictions: 11 Names You'll Know in 2018
The 23-year-old singer has an origin story that is like a fairytale. She caught the attention of renowned producer DJ Mustard via Instagram following a brief stint on British X Factor and suddenly Mai was on a fast-track to fame. Her career has since gone from strength to strength — she's toured with Kehlani and collaborated with some of R&B's heaviest hitters, like Ty Dolla $ign.
Inconceivably, Mai is yet to release a debut full-length album, which means these triumphs are only off the back of three EPs (forming a trilogy) released over the past two years. Each of Mai's track, with its syrupy-smooth runs, mild melodic rap and expert tackling of R&B's favorite subjects (read: love and heartbreak), is absolutely flawless.
We caught up with Ella Mai on her come-up to talk about her enviable co-signs, staying true to herself and whether she needs to be hurt to write about heartbreak.
You have tracks with Ty Dolla $ign and Chris Brown. How do those collaborations generally come to be?
I love for collaborations to be organic and genuine, which mine have been. Ty is very good friends with Mustard and is at the studio frequently. We played him "She Don't" and he recorded his verse in less than 15 minutes. It was super smooth and easy. For a couple of months prior to getting in the studio with Chris Brown, he was posting about my music on his Instagram, which led to the setting up of a studio session and us both expressing what big fans we were of each other.
No one really pegs you to X Factor, which is an association not many contestants escape. Did you worry about any stigma in coming from a reality show when your started taking off?
My X Factor life was very short-lived and hardly televised which actually worked out in my favor, therefore, I didn't worry about any stigma because I've always spoken about it truthfully and never made it a big deal.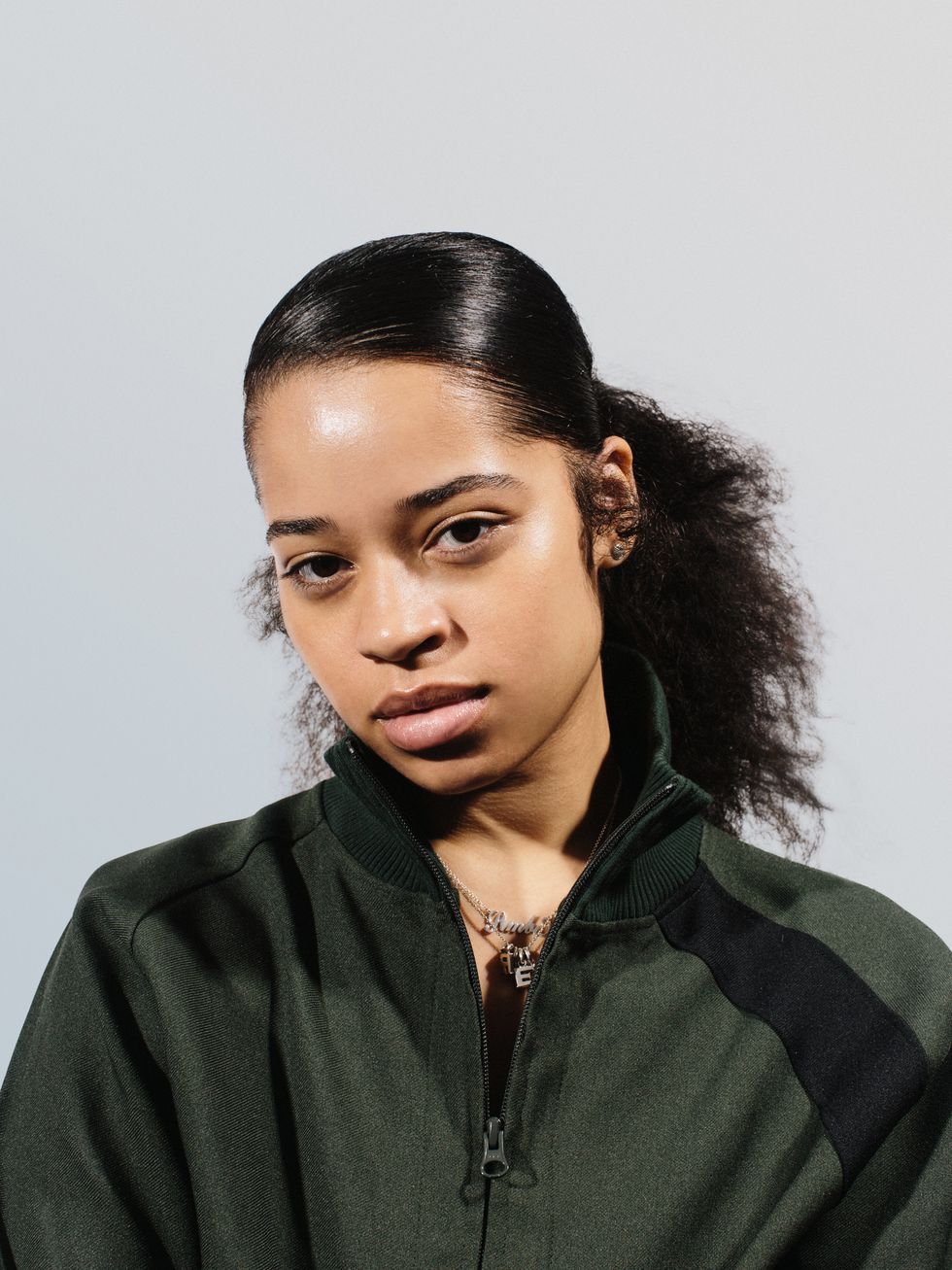 What is it like to be a young women in a very informal, male-dominated industry?

In any industry, people will always try to mold you into what they see you as, or what they think will work best. It's your responsibility to stay true to yourself and to stick to what you believe in and what you see for yourself.
There's these really magical mini monologues you insert at the end of a few of your songs. It's a device you don't hear often in music. What was the creative process behind that?
I am a huge fan of story-telling, which I believe shows through my lyrics, but I wanted to put the skits into my EP's to make the whole body of work feel more so like a back and fourth casual conversation about feelings. I also feel like those were important for me to add in so people would know where I am from, as you can not hear my accent when I sing but obviously can when I talk. My sound was something that was created by spending long hours in the studio with Mustard and different songwriters and exploring what we could all put together to make into one.
You have a really authentic, relatable way about talking about love. Do you live through all of the experiences in your music?
Whether the experience is mine or an experience of someone close to me, it is always something I am familiar with. I have strong relationships with my friends, to the point where I almost feel like I am a part of their relationships because of how much we tell each other, so experiences that I may not have personally gone through, feel like I have.
Do you have to be hurt or emotional to write well?
Not at all. However a beat makes me feel when I first hear it determines what I write about. I find it easy to put myself in other people's shoes or to transport my feelings back to a different point in time, therefore I can write about something that I am not necessarily feeling at the time, but have felt before, and vice versa.
How have you found navigating your success?
I have a great team around me who help me to navigate any issues I have, if any but also help me to celebrate my accomplishments so I have a great balance. The people who you have around you play a very important role in your success and I am very lucky to have the support system I do.
How was 2017, and what do you want from 2018?
My 2017 was nothing short of incredible. I completed my EP trilogy and 2 tours, and also met and worked with a lot of different people who have helped me grow. I am very excited for 2018 and all of the blessings it will bring.
Click here to discover 10 more PAPER predictions.
Photography: Ryan Duffin
Beauty: Clelia Bergonzoli (Utopia)