CW: This article contains mentions of sexual assault. Reader discretion is advised.
Backstreet Boys member Nick Carter is being sued by singer Melissa Schuman over accusations of sexual assault and battery.
According to Rolling Stone, Schuman alleges in the lawsuit that Carter used "his role, status and power as a well-known singer to gain access to, groom, manipulate, exploit and sexually assault" her. As a member of the girl group Dream, Schuman claims that Carter raped her at his Santa Monica apartment in 2003 when she was 18. "He was relentless, refusing to take my no's for an answer," Schuman recounted in a blog post about the assault in 2017, citing the Harvey Weinstein allegations as motivation for coming forward. "He was heavy, too heavy to get out from under him. Then I felt it, he put something inside of me."
The two first met while filming the made-for-TV horror movie The Hollow and were urged to start dating by their respective management teams as a way to start drumming up publicity for the film. After the alleged assault occurred, Schuman says she was told that she could potentially shut down the entire production if she came forward about Carter with then-manager Nils Larsen who told her that she would be "buried in humiliation" and risked ruining her career before it even started.
Schuman goes on to say that Carter went on to "manipulate and torment" her after the assault, repeatedly attempting to contact her by phone. Schuman also speculated that Carter might have had a hand in stymying her solo career given that both were managed by Kenneth Crear at the time. "I could tell by his tone that he was no longer interested in working for me and I couldn't help but wonder if Nick had any influence in it," Schuman wrote in her blog post.
Schuman had previously filed a police report with the Santa Monica Police Department in February 2018 but the Los Angeles District Attorney's Office declined to push any charges given that the statute of limitations had lapsed. California has since passed a law earlier this year extending the statute of limitations on reporting sexual assault claims.
"I've faced extraordinary backlash for standing up for myself; I am not the first, however my intention is that I am the last," Schuman said in a statement. "It's time that powerful figures in the music industry get the message that they can no longer afford to enable and protect sexual predators. I'm fighting to make the music industry a safer place to work and perform."
Carter has denied the allegations against him with his attorney calling the lawsuit a "PR Stunt" in a statement to Rolling Stone. In a 2017 statement, Carter claimed that Schuman had "never expressed to me while we were together or at any time since that anything we did was not consensual … It is contrary to my nature and everything I hold dear to intentionally cause someone discomfort or harm."
This isn't the first time Carter has been sued over sexual misconduct either. Shannon Ruth sued Carter over sexual battery this past December, alleging that the singer had invited her back to his tour bus in 2001 where he assaulted her and gave her a sexually transmitted infection. The lawsuit also names three other women that had also been sexually assaulted as well as claims that Carter called Ruth autistic and ableist slurs. Carter in turn filed a countersuit against Ruth for $2.35 million in lost revenue as a result of allegations.
If you or someone you know has been affected by sexual assault, contact RAINN via chat or phone at 800-656-4673 for support and resources.
Photo via Getty/Scott Legato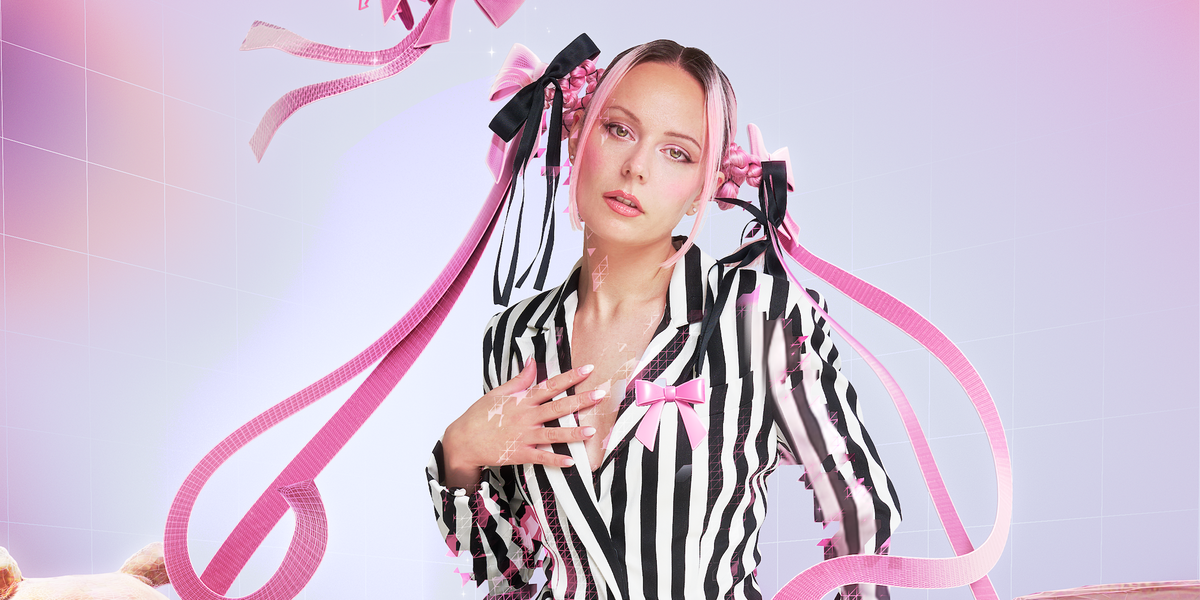 Music
Story by Harry Tafoya / Creative direction & VFX by Andy Rolfes / Photography by Nicholas Needham / Styling by Erik Ziemba / Hair by Davey Matthew / Makeup by Frostie Delite
Story by Harry Tafoya / Creative direction & VFX by Andy Rolfes / Photography by Nicholas Needham / Styling by Erik Ziemba / Hair by Davey Matthew / Makeup by Frostie Delite
07 November