Nathan Fielder Stole My Fit for NYC's Hottest Club
PAPER is a fashion institution built around guiding principles, like creativity, originality and serving down boots. Those venerable truths have guided me in its relaunch, so imagine the surprise when Nathan Fielder ripped off my outfit idea on Jimmy Kimmel Live!
During a recent appearance on Kimmel's nightly talk show, Fielder and co-star Emma Stone chatted the Academy Awards host up about their new show, The Curse. Inspired by HGTV series about couples who do home renovations, the haunting Showtime production follows their latest design project as it comes apart at the seams.
Fielder's new series aside, it's his outfit that I haven't taken my mind off over the weekend: cunty black spectacles, fitted cap, Carhartt WIP jeans, screen-printed Kirkland white tee and knockoff Prada lace-up Monolith boots. He didn't literally steal it from me, although he very well could have. I was going to hit up Basement — underground-turned-mainstream New York electronic club — in this soon!
The most important element of Fielder's outfit actually goes unseen for the majority of the interview, save for a brief moment where he forces Kimmel and Stone to call TheNew York Times. It's the case on his iPhone, inspired by the devilish bunny Kuromi from the Hello Kitty-adjacent My Melody universe, that cinches it all together.
Who told Fielder about the cult favorite Japanese cartoon bunny demon most popular amongst the sorts of people likely to have Picrew "pfps" — animated social media profile pictures — online? Has he been watching Twitch streamers and VTubers in his free time?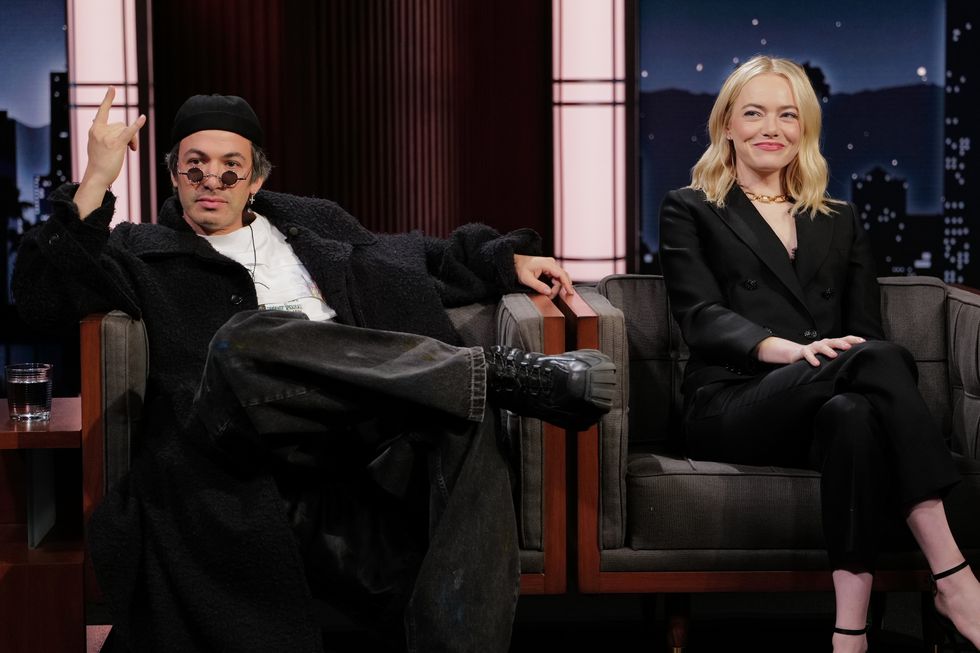 Stone, meanwhile, looked sleek and chic in a black suit, which could also get her into Basement, if she swapped the shoes for the Ann Demeulemeester "Alec" boots. Something pedestrian from Rick Owens or GANNI might also do the trick. Likewise, she'll need a silver body chain and to brush those beachy waves out, lest the door people think she's a podcaster who got invited by her manicurist. At worst, Fielder could pose as her finance bro boyfriend turned Dimes Square ketamine dealer.
Were I feeling undeservedly gracious towards this thief, I'd offer Fielder the following pointers for the next time he takes a romp through my closet: Crop the shirt, cut it diagonally from the left shoulder, exposing just one nipple, and put the earring on the right. The left side dangly cross is for men who were toxically "metrosexual" in college, and the right is for 40-year-old actors impersonating the aforementioned college students.
Photos courtesy of Disney/ABC
Related Articles Around the Web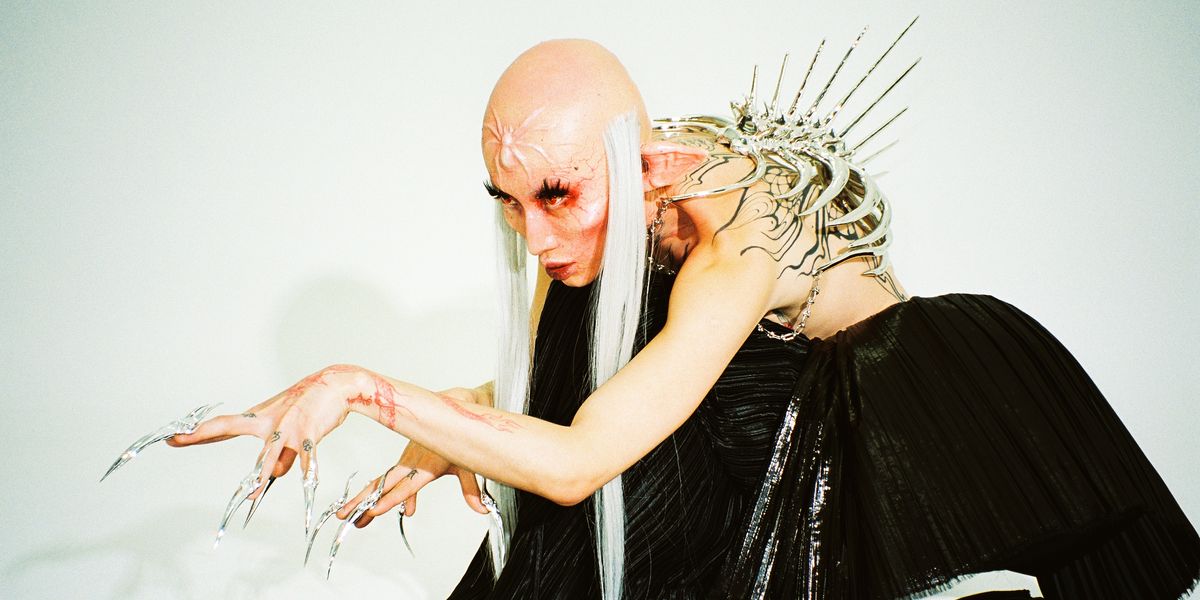 Beauty
Story by Andrew Nguyen / Photography by Sarah Pardini / Styling by Marta Del Rio / Makeup by Kelton Ching
Story by Andrew Nguyen / Photography by Sarah Pardini / Styling by Marta Del Rio / Makeup by Kelton Ching
28 November