Fashion loves a good animal print, but designers went in a surprisingly different direction during the Spring 2020 runways. In addition to the usual leopard, bird, and zebra suspects, monkeys were front at center at all the European fashion capitals.
Indeed, Burberry, Bottega Veneta, and Valentino were all feeling the effects of primate change. From simian illustrations on handbags to full-blown prints on dresses, monkeys appear to be fashion's favorite mammal this season. In the Chinese calendar, we are not in the year of the monkey (that won't happen until 2028). So why are they trending all of a sudden?
At Burberry, creative director Riccardo Tisci utilized a symmetrical monkey print on its signature Grace handbag. Three monkeys on both sides of the bag are seen hanging outdoors frolicking on trees. (The British luxury brand says the black and white drawing was inspired by an antique illustration.) The same hand-sketched print was also in the show's ready-to-wear, such as the look that Gigi Hadid sported.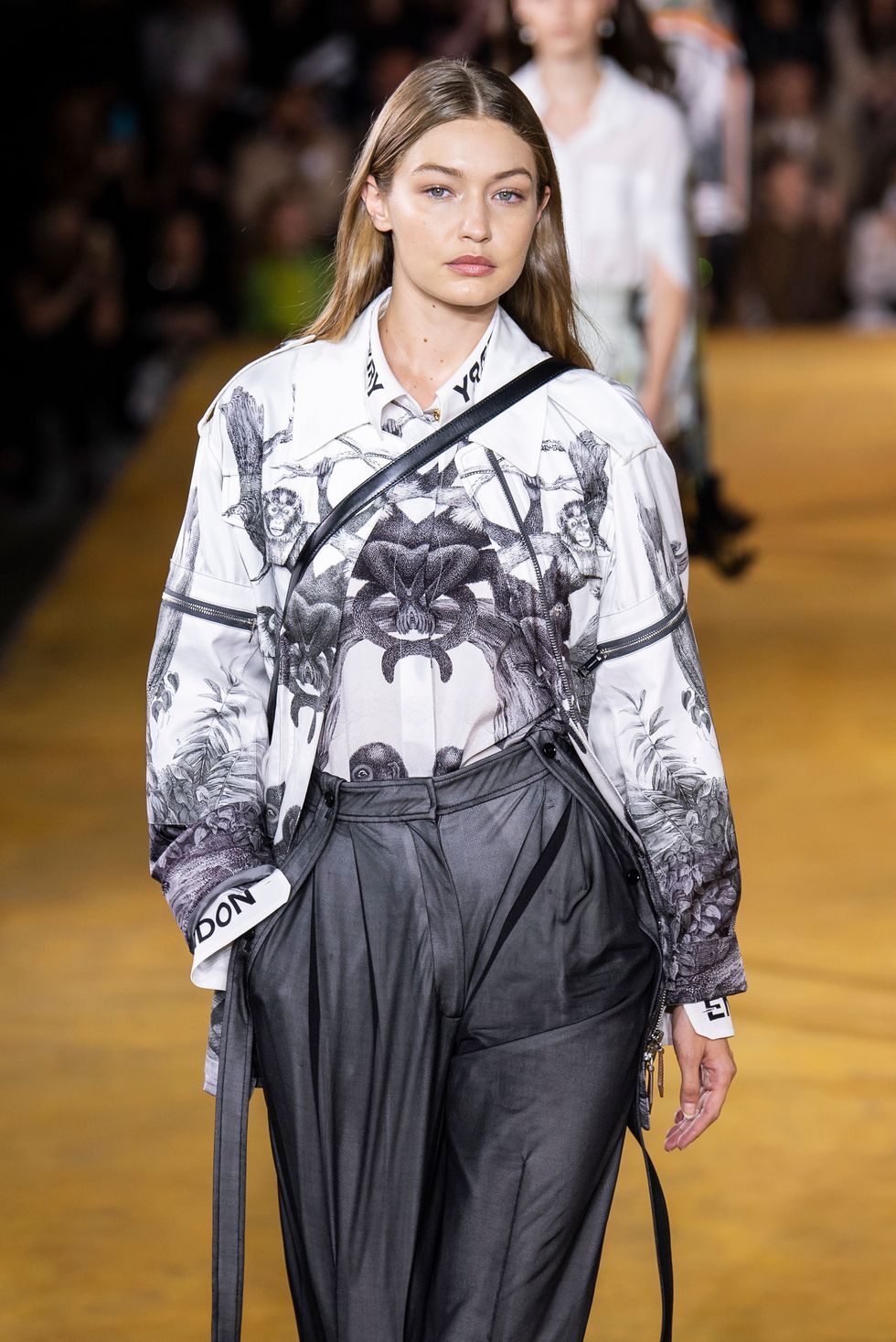 In Milan, while most of the clothes at Bottega Veneta focused on leather and tailoring, creative director Daniel Lee sent out two looks featuring the only prints of the collection. They were halter-neck scarf tops with Matisse-like monkey and pineapple prints. Lee wanted to incorporate "something that felt cheeky," and added that prints are something he's been interested in doing since the beginning.
Pierpaolo Piccioli dedicated a section of his Valentino show to the wilderness and natural world. This included dresses with a single embroidered monkey that took up plenty of space, although this version was slightly more abstract compared to its other designer cohorts. According to Vogue, these tropical dresses appeared to nod to paintings from Henri Roussaeu, such as Monkeys and Parrot in the Virgin Forest.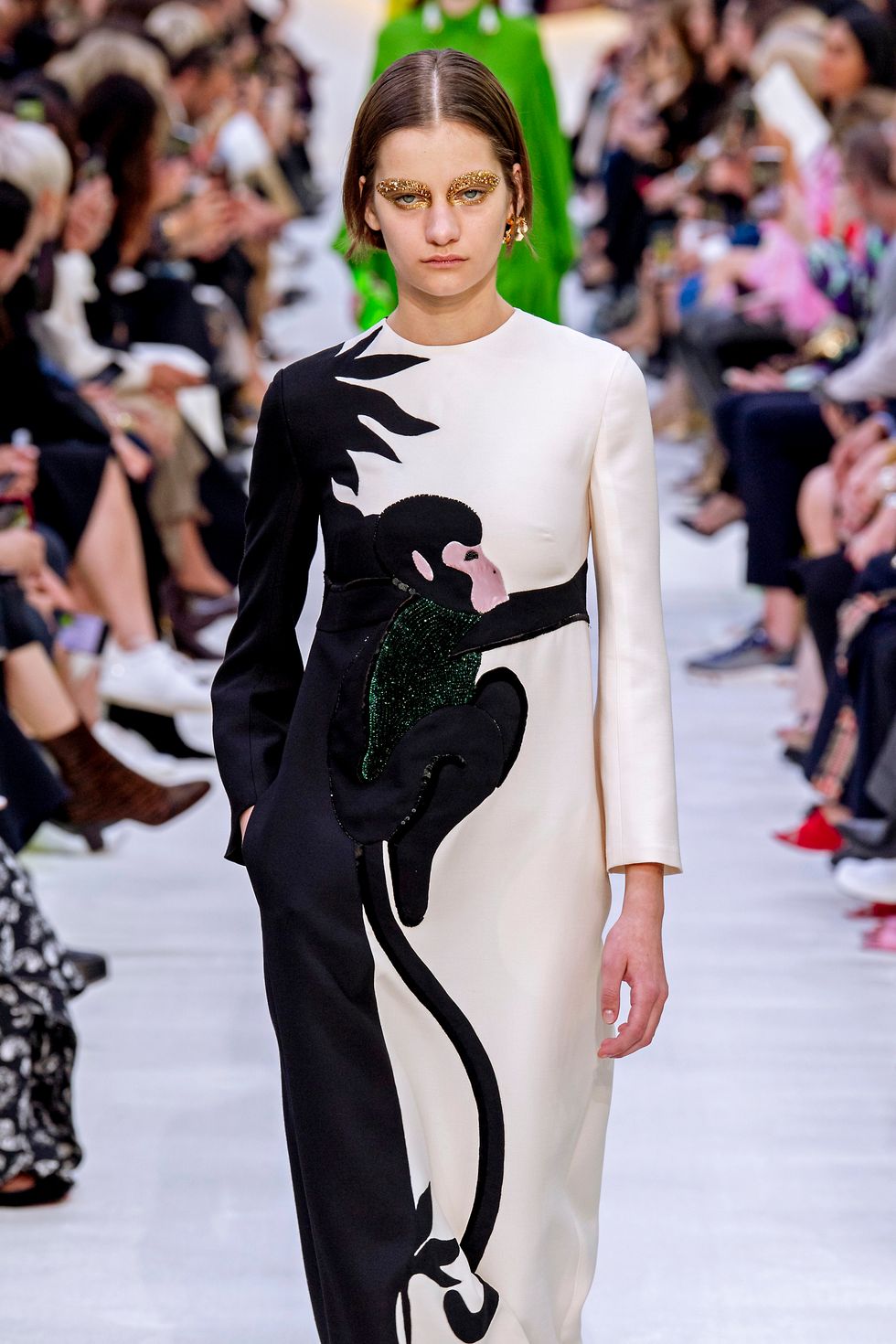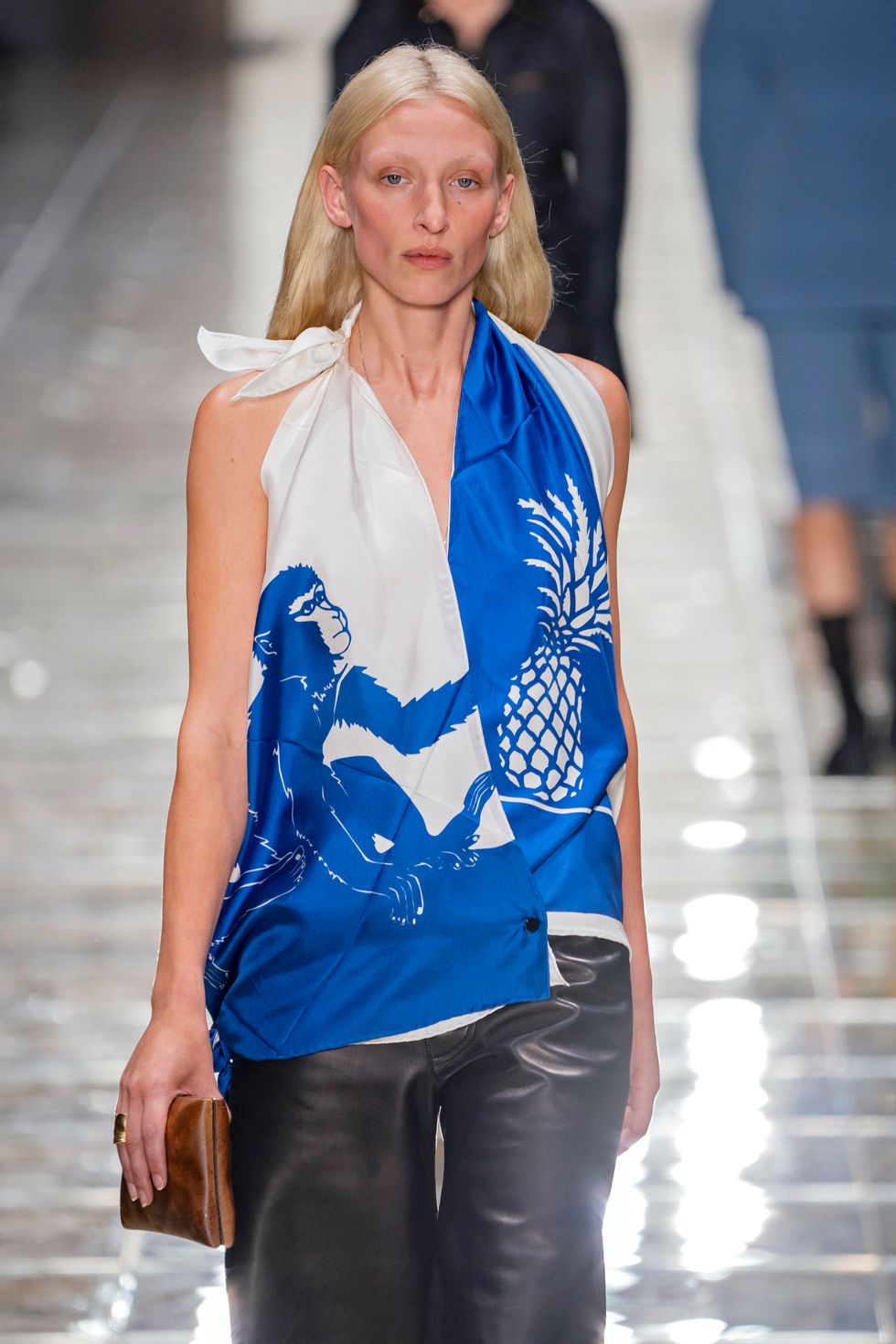 While designers in New York didn't seem to hop on the monkey bandwagon, its European counterparts seemed intrigued by them this season. That such large and different luxury brands from three different cities incorporated them into their collections for Spring could perhaps be just a coincidence. But it's clear that this tree-climbing critter is becoming top-of-mind for fashion, especially as it grapples with its relationship to nature.
Sign Up For The Morning PAPER