Micah Has Been Waiting All His Life for 'MOONS'
Micah McLaurin, also known as "Micah," is creating his own fantasy — and inviting us all to step inside.
The classically trained pianist mastered the keys on his instrumental cover album, Diamonds , and now he enters a new era of disco-inflected pop stardom. For Micah's first original release featuring live vocals "MOONS," he dreams up the perfect night out where "rule-breaking" romance never ends. "Cause I've been waiting for this all my life," he sings on the chorus, wrapped in Bee Gees-era strings and a glimmer of Donna Summer-style glamour.
Having spent much of his life navigating queerness and the difficult path towards self-acceptance, "MOONS" is a serious triumph for Micah — and one that's garnered support from several industry heavyweights. The music video, out everywhere now , was directed by photographer Luke Abby and styled by Nicola Formichetti , whose time spent with Lady Gaga has made a clear impact on Micah's avant-garde sensibility.
The visual unfolds like an old television spot, as Micah dances throughout a world that exists only in his imagination. With no shortage of dramatic headpieces, the rising artist wears ballgowns and glittered suits, as a cast of backup dancers in jockstraps, mini skirts and red roses perform choreography behind him. Indeed, it all looks like the "celebration of a perfect night," as he sings on the euphoric track.
Below, Micah talks to PAPER about butterflies, Madonna and creating a "gay happy ending."
How does "MOONS" represent who you are — and want to become — as a pop artist?
I've always been inspired by the disco era, and particularly the Bee Gees. Their music has so many beautiful harmonies and chord changes. It gives me butterflies and that is the feeling I always want in music. I want my music to make people feel the same way. I feel that music should elate and give people an escape, so what I want as a pop artist is to give that to people.
The video feels like a fantasy. How much is based on lived experiences and how much is in your mind?
The music video is based on the concept of the song being an escape from reality and entering into a dream world in your mind or manifesting something you've always wanted. There are also some references to my personal life, such as the bird cage, which represents the feeling I had much of my life of being contained and unable to express myself outside of piano. Things looked pretty on the outside, but inside I felt like a prisoner. This has a happy gay ending, though.
How do you describe your sense of style?
My love of sparkly things started long ago and it's what started my interest in fashion. Similar to how my music is connected all the way back to Bach but is modern, my style is inspired by a broad range from Queen Elizabeth I to Marilyn Monroe, Old Hollywood, Liberace and Madonna . I love the feeling of transformation and escapism that fashion gives. Nicola [Formichetti] really gets me as an artist and person, and I feel like he reads my mind sometimes, so I'm able to have trust which is so important. Then you have more freedom to be open to new possibilities.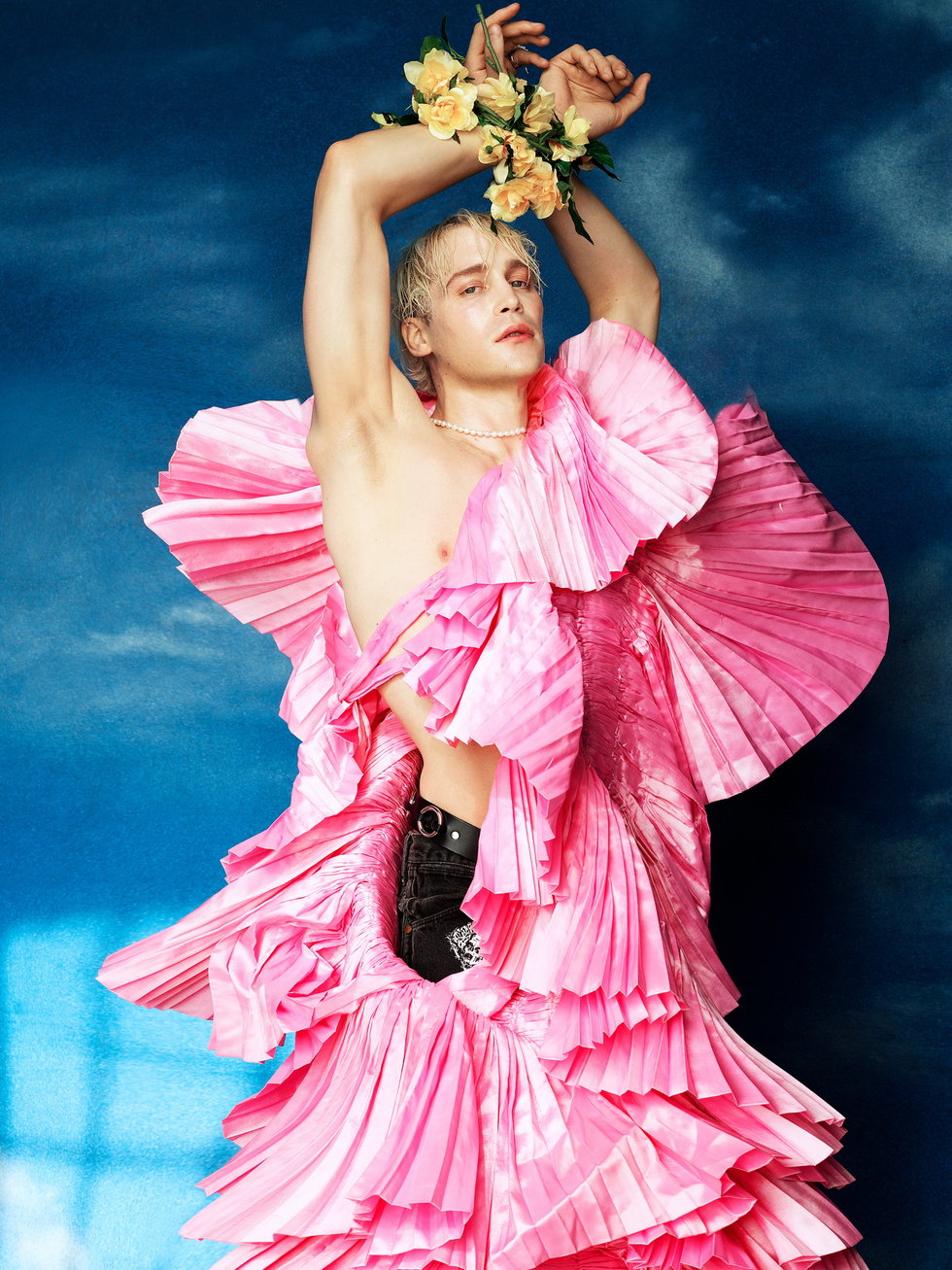 In what ways did this video pull you out of your comfort zone?
Well, I am comfortable at the piano, but I might need lessons in lip syncing from drag queens. I don't think I would win a "lip sync for your life" just yet.
How did you prepare for this video, knowing you've never starred in a pop production at this scale?
You'll be able to see how I prepared for the video as I have some great behind-the-scenes footage coming out. It was very different from my piano videos. This was fast paced, lots of costume changes, a cast of dancers, a dance rehearsal and all in one day. I jumped in and gave it my all.
You sing, "Cause I've been waiting for this all my life." How does it feel to arrive at a version of yourself you maybe never thought you'd be able to be?
It just feels crazy to think back to my childhood and now see myself become the person I actually was afraid of becoming. I was afraid because I was conditioned not to be myself, but it feels amazing to take back ownership and follow my intuition which in turn helps your own art.
Stream "MOONS" by Micah McLaurin, below.
Photos courtesy of Domen & Van de Velde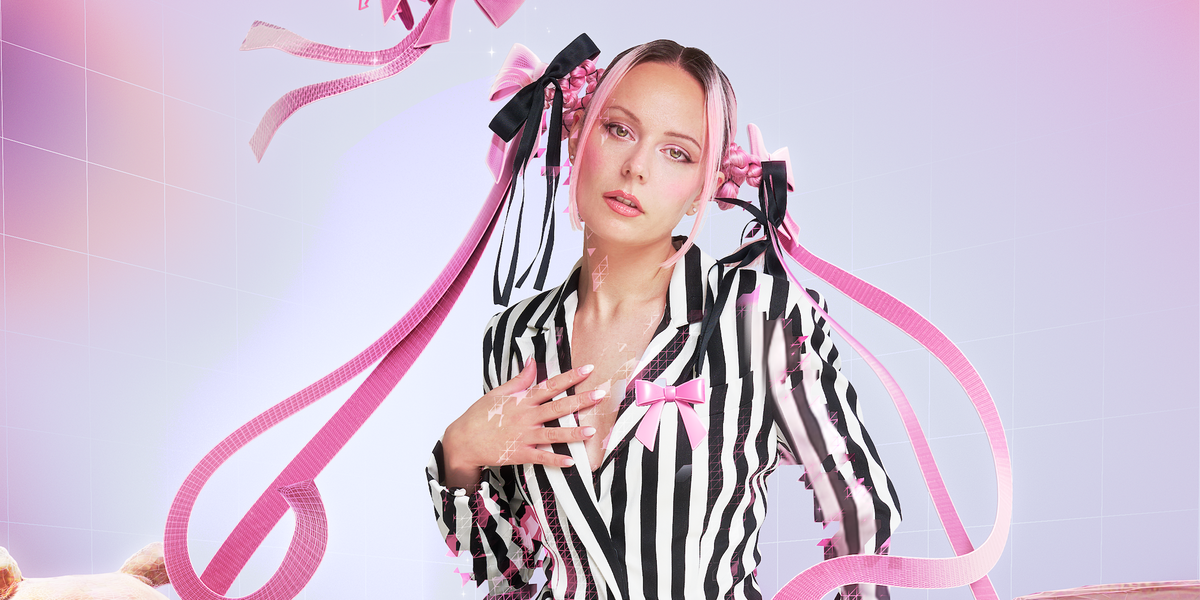 Music
Story by Harry Tafoya / Creative direction & VFX by Andy Rolfes / Photography by Nicholas Needham / Styling by Erik Ziemba / Hair by Davey Matthew / Makeup by Frostie Delite
Story by Harry Tafoya / Creative direction & VFX by Andy Rolfes / Photography by Nicholas Needham / Styling by Erik Ziemba / Hair by Davey Matthew / Makeup by Frostie Delite
07 November