Don't Question Mariah Carey's Songwriting
At the dawn of the global Mariah Carey Season, TMZ reports that the elusive chanteuse has been sued over her genre-defining Christmas anthem "All I Want for Christmas Is You."
The plaintiffs claim Carey "palmed" the lyrics, title and credit to their Christmas song of the same name, calling her origin story for the song "incredulous." While the suit is not the first lodged against her iconic track, it echoes the sentiment of many across the industry that Carey is neither a reputable songwriter or producer.
They're wrong, of course, and her rich discography towers over her contemporaries and musical offspring.
In the suit, co-plaintiffs Andy Stone and Troy Powers allege that their Christmas tune of the same name was copied by Carey for her own 1994 hit, citing similarities in the hook, melody, and Christmas nature of the track.
What's interesting is, on repeat listens, I've found nary a similarity outside the overall Christmas theming, which Stone and Powers claim as the basis of their lawsuit. From a purely legal standpoint, their suit being successful would open a can of worms about musical rights. If Christmas songs cannot substantially differentiate themselves using motifs like the Christmas tree, Santa Claus, fireplaces, or snow, then what other basic similarities might one sue over in a love song, or a breakup anthem?

You can check out Vince Vance & the Valiants 1989 single "All I Want For Christmas Is You," below.
I care less about the lawsuit, because the previous suit of the same nature — also courtesy of Stone — went nowhere meaningful for the plaintiff. What matters more here is the very nature of the accusation, which includes words like "incredulous" to describe Carey's ability to write a song, and more broadly, produce one.
Consider for a moment her most recent album, Caution . No producer worked with more than two songs on the critically lauded comeback, over which Carey acted as lead producer. That authority is felt throughout the album, as no track was similarly written without Carey's direct involvement.
In an interview with Rolling Stone at the time, songwriter Priscilla Renea pushed back against mainstream sentiments that Carey did not write or produce her own music: "[Wendy Williams] made a comment about how Mariah just walks into a studio and songs are made for her and she just sings them. I want to let her know: No. Mariah writes all her records. She's very involved in every step of the way. She knows her stuff."
Shockingly, it took the Songwriters Hall of Fame until 2020 to induct Carey, the ceremony for which was delayed until 2022 due to the COVID-19 pandemic. The Songwriters Hall of Fame has also been the subject of criticism for its lack of inclusion of hip-hop and rap icons in the past. Her late inclusion is considerably egregious, as she wrote her 1990 debut single "Vision of Love" at only 17, after which it spent four weeks at No. 1 on the Billboard Hot 100. She is likewise the only songwriter in history to have three songs released at No. 1 on the Billboard Hot 100: "Fantasy," "Honey" and "One Sweet Day."
Beyond that, she's written 18 of her 19 No. 1 singles over the course of her career, a feat that most songwriters will likely never achieve in their careers.
Despite her sheer talent for hitmaking, the general public continues to downplay her producing and writing abilities, aided in part by media narratives of the songstress. A few colorful descriptors come to mind when Carey comes up; she's reduced to nothing more than the out-of-touch diva we're collectively forced to listen to at Christmas. Her white peers — especially the men, but even the women — are afforded an almost infinite amount of respect comparatively.
While this lawsuit will likely lead the plaintiffs nowhere, it's frustrating she once again must confront the stereotype of the idealized songwriter/producer. In the words of her mentor Aretha Franklin, all I want for Christmas this year is R-E-S-P-E-C-T for Mariah Carey's legacy.
Photo via Gilbert Carrasquillo/Getty Images
From Your Site Articles
Related Articles Around the Web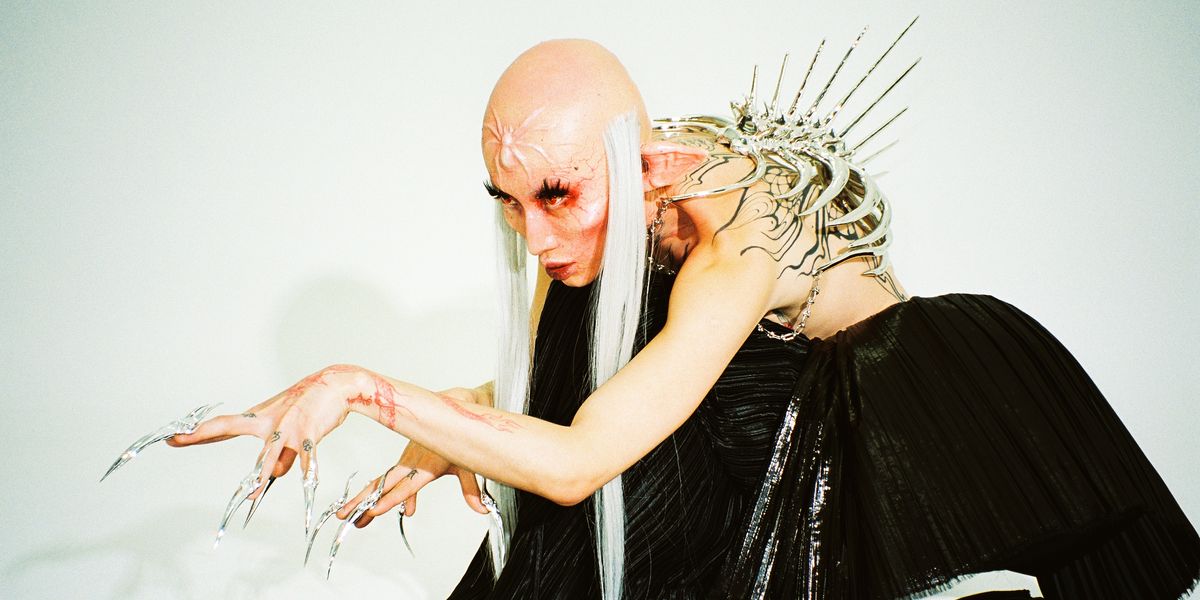 Beauty
Story by Andrew Nguyen / Photography by Sarah Pardini / Styling by Marta Del Rio / Makeup by Kelton Ching
Story by Andrew Nguyen / Photography by Sarah Pardini / Styling by Marta Del Rio / Makeup by Kelton Ching
28 November