Designer John Galliano has never been one to play it safe, and that's perhaps why his appointment at Maison Margiela seems so pertinent. Margiela runways remain home to some of the most inventive, experimental looks throughout fashion month — and this season Galliano didn't disappoint, presenting an array of colorful prints, patterns, and bold outfits.

It's also no surprise that the beauty looks followed suit. Hairstylist Eugene Souleiman alternated between glossy, slicked back hair, and experimental head pieces lined with feathers or painted down. Pushing the show's theatrical spirit forward, many models emulated a Black Swan-like look with their intricately designed headdresses, in black and white.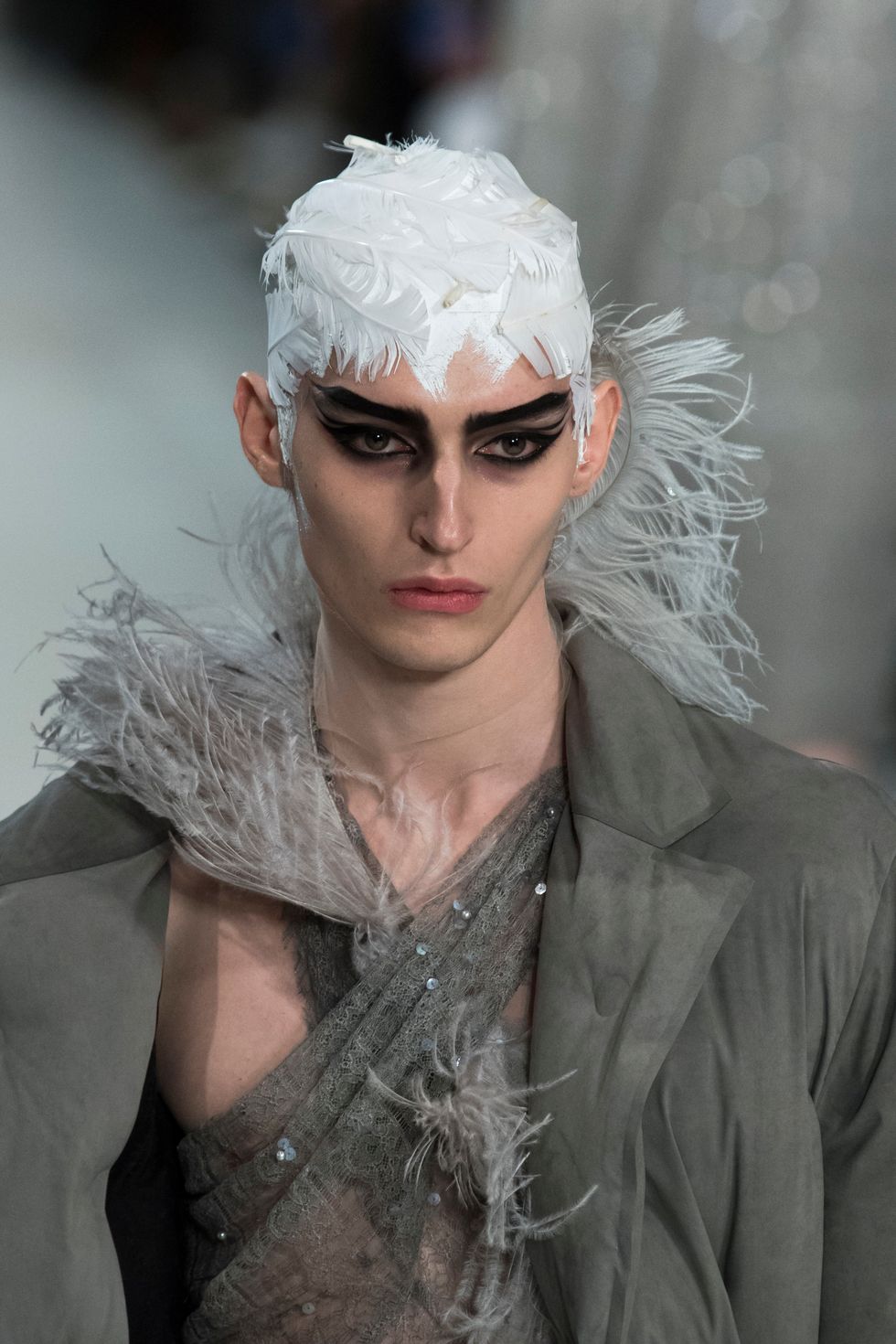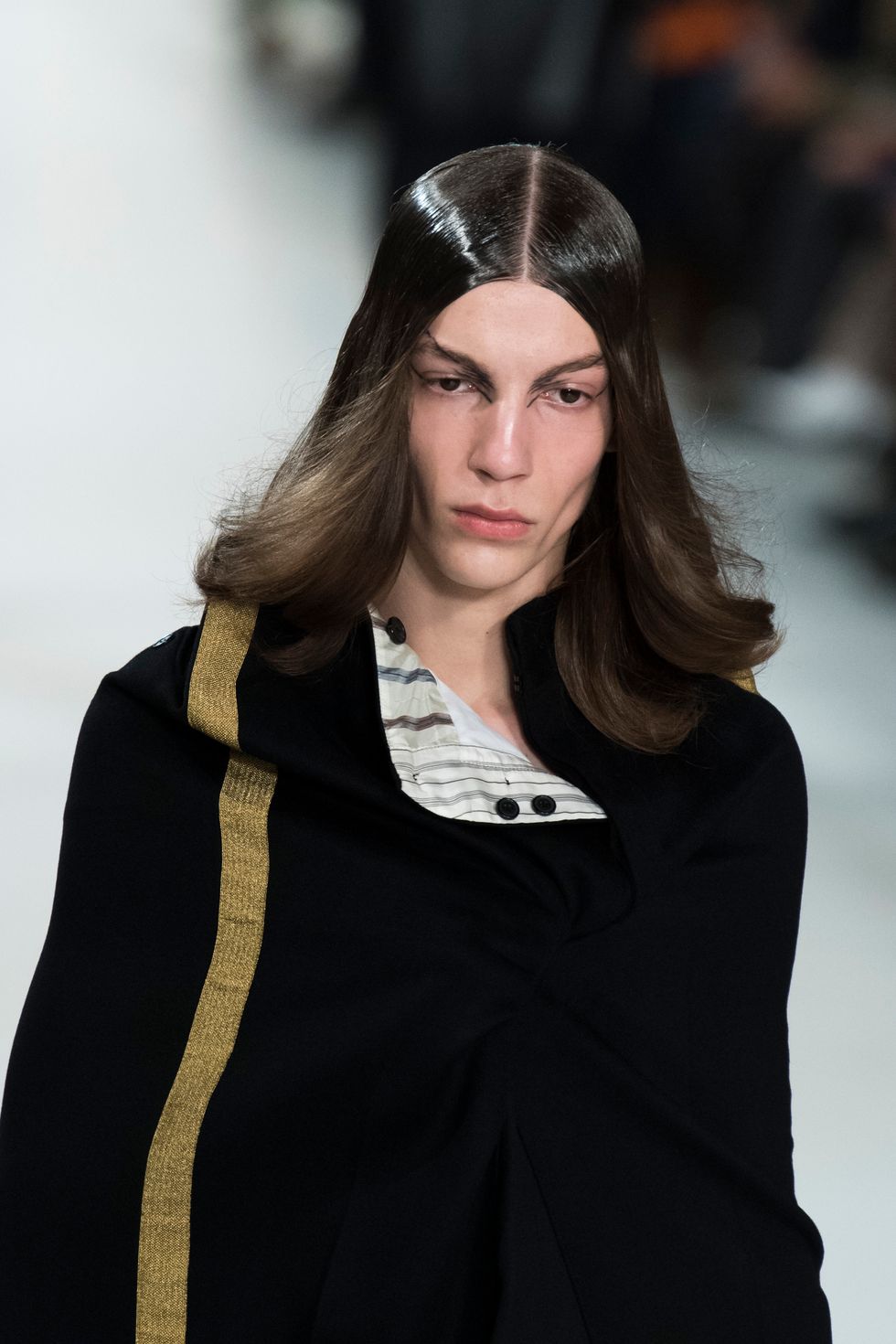 Weeks ahead of the show, Souleiman shared with PAPER the possible inspiration behind the looks: "[John] mentioned he wanted glamorous hair for his show and I asked, 'Are you thinking about the picture or are you thinking about what you felt when you saw the picture?' And he turned to me and said, 'I'm thinking about what I felt like when I saw the picture.' We're not looking at beauty in such a visual way anymore, we're kind of feeling more."
"We're not looking at beauty in such a visual way anymore, we're kind of feeling more." — Eugene Souleiman
The more somber and natural looks for the show were infused with grunge-y elements in the form of independent, messy strands of hair or a bold uneven fringe. These boyish, haphazard styles juxtaposed the other models' glossy, streamlined hair.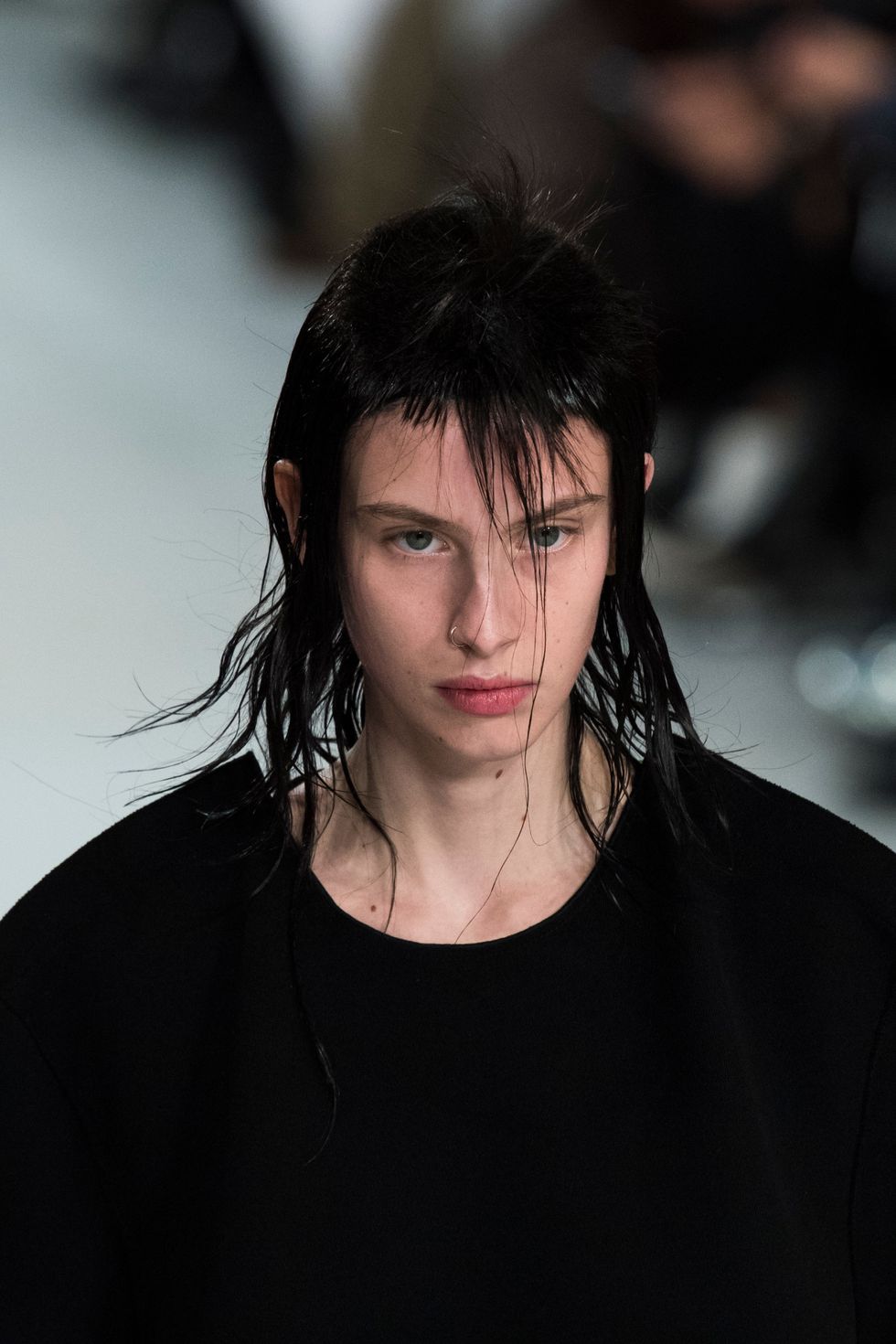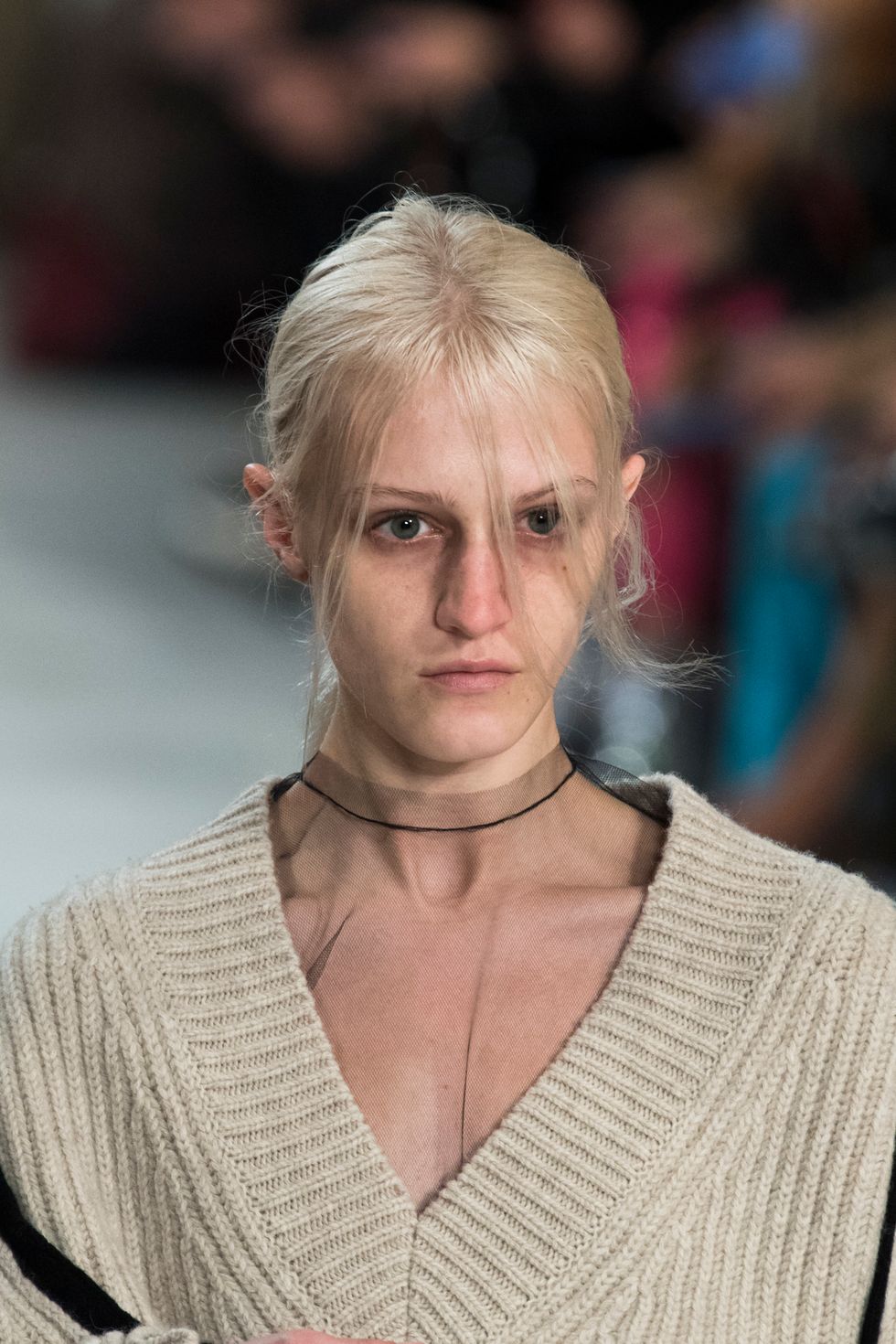 For the makeup, Pat McGrath stuck to a minimalist no-makeup look, perhaps in an effort to highlight the sculptural head pieces, at least for the first few models. Further into the show, however, an occasional streak of dramatic zig-zag eyeliner or ultra-dark eyeshadow and brows dropped onto the runway to echo the brand's signature boldness.
It was all very Nina (Natalie Portman) on the brink of a breakdown. Watch the 2010 Black Swan trailer, below.