New York City's Lesbian, Gay, Bisexual & Transgender Community Center — commonly known as just "The Center" or "The LGBT Center" — hits a momentous milestone this year: 40 years of serving and empowering the queer community. This year's annual Center Dinner was, for this reason, even more joyous than most, highlighting NYC's LGBTQ community with a variety of awards, speeches and, yes, delicious food provided by Cipriani Wall Street.
Since opening its doors in 1983 as a direct result of the AIDS crisis, The Center has provided an ever-growing list of life-affirming and life-saving services to LGBTQ people in New York City and beyond. These services, many of which are provided both in-person and virtually, include support groups, recovery programs, advocacy, community organizing and arts events.
Though the steak and cake were indeed lovely (as was the Drag Story Hour provided by Pixie Aventura ) the highlight of the night was far and away the passionate speeches given by award honorees, The Center's staff and other notable figures, all of whom spoke to the resilience of the LGBTQ community in the face of continued adversity.
On the topic of why it's important to celebrate places like The Center right now in particular — as record numbers of anti-trans and anti-drag laws move through the legislative system — actress and model Dominique Jackson told PAPER : "In the midst of adversity, it's easy to forget you're progressing — that you stood up and stood proud."
The night's honorees included Ted Snowdon, who was presented with the Vanguard Award for his philanthropic causes to LGBTQ causes and the arts; the Keith Haring Foundation received the Community Impact Award for its ongoing preservation of the late artist's legacy. This year's Vanguard Award went to Alok Vaid-Menon , a critically acclaimed writer and performance artist, who managed to silence the boisterous crowd with their speech: "We are not broken, a society that winnows down the wonder of the world into binaries is," Vaid-Menon said. "What we are is free. We are not targeted because we fail – fail to be men, fail to be women, fail to be normal. But because we are free."
Following the event, PAPER caught up with Vaid-Menon to chat about The Center, queer activism and what it means to be a visionary.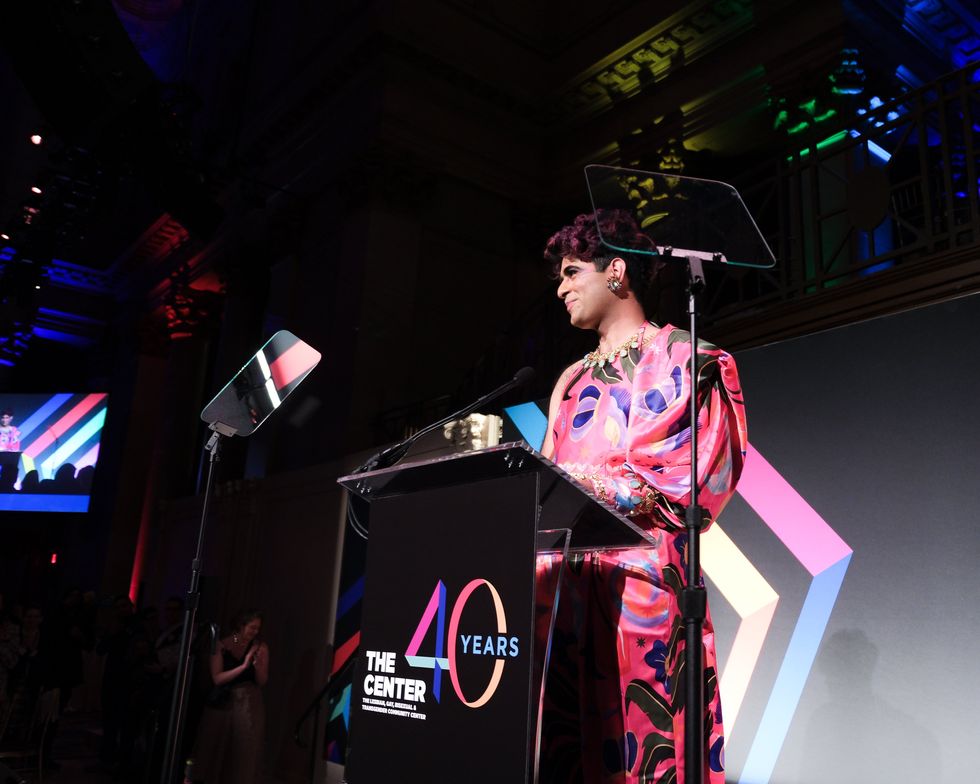 ​ What role do places like The Center play in queer community as you see it?
My first performance in NYC was at The Center a decade ago and I've held The Center close to my heart ever since. It's vital that we have a physical place to convene, process, share and heal alongside other people who have similar experiences. While digital resources are of course necessary, I worry that our community is continuing to lose access to in-person physical spaces. Physical presence is a way of embodying the fact that we have always been here, and we're here to stay.

Why is it important for us to celebrate places like The Center right now?
Over the past few years, an ongoing disinformation campaign has continued to vilify LGBTQ people and expose us to more discrimination and violence. We need sanctuaries like The Center more than ever, places to go where we know we can get support, affirmation and safety. The political history and tradition of The Center (with hosting groups like ACT UP) can serve as an anchor as we navigate these fraught and tumultuous times.
​ What does it mean to you to be called a "visionary"?
For me, visionary means the cultivation of internal vision. I believe that we have to go inward before we can go outward — that some of the most necessary work has to happen within first. This internal work shifts how we relate to each other and the external world. So to be visionary is to develop and remember new and old ways of experiencing ourselves unmediated by the overcast of heteronormativity.

I n your speech, you highlighted the importance of remembering we are "free." What does this freedom mean to you in relation to queerness?
Social and political choices masquerade as "reality." For example: it was a choice to divide billions of complex souls into one of two genders and to assign those genders opposing behaviors, aesthetics and roles. We are reared in a world that disciplines our own imagination and sense of possibility into these rigid roles. Queer people live beyond these arbitrary rules. This is a wonderful thing -- being ourselves in a world predicated on conformity.
What resources do you recommend for those looking to get involved in queer activism?
Getting involved at the local level is so important. One great start is The ACLU keeps a tracker of anti-LGBTQ legislation. See what bills are going on in your state and join groups in your area to defeat them.
Photos courtesy of Brendon Cook/ BFA.com
From Your Site Articles
Related Articles Around the Web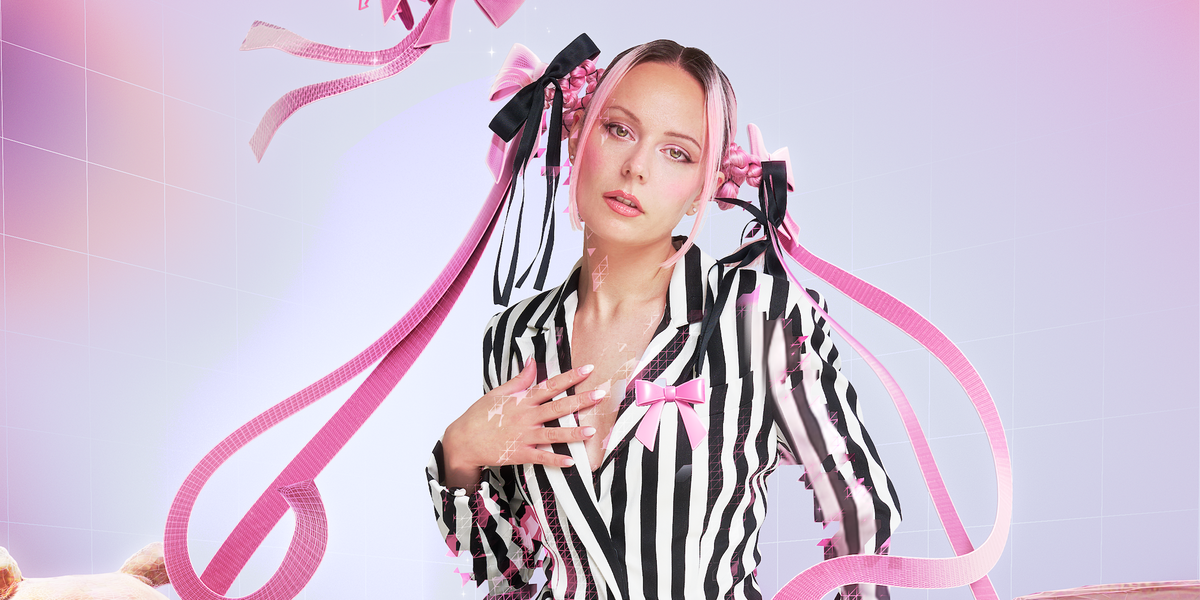 Music
Story by Harry Tafoya / Creative direction & VFX by Andy Rolfes / Photography by Nicholas Needham / Styling by Erik Ziemba / Hair by Davey Matthew / Makeup by Frostie Delite
Story by Harry Tafoya / Creative direction & VFX by Andy Rolfes / Photography by Nicholas Needham / Styling by Erik Ziemba / Hair by Davey Matthew / Makeup by Frostie Delite
07 November