Over the weekend Kylie Jenner hosted her annual Friendsgiving celebration, and it was a lavish yet intimate affair. Kylie capturing the whole feast on her Instagram Stories over the weekend, documenting everything from how "moist" the turkey was to her elaborate table settings. But it was a space saved for "Beyoncé" that stirred up the hive.
Whether or not the real Queen Bey was in attendance has yet to be confirmed, but it's almost beside the point. The concept of leaving a seat at the table open, not unlike the tradition of saving a chair for Elijah in the Jewish faith, has the potential to be Kylie's greatest cultural contribution since "Rise and Shine." If you are gonna save a seat for anyone at dinner tomorrow, it might as well be for Beyoncé.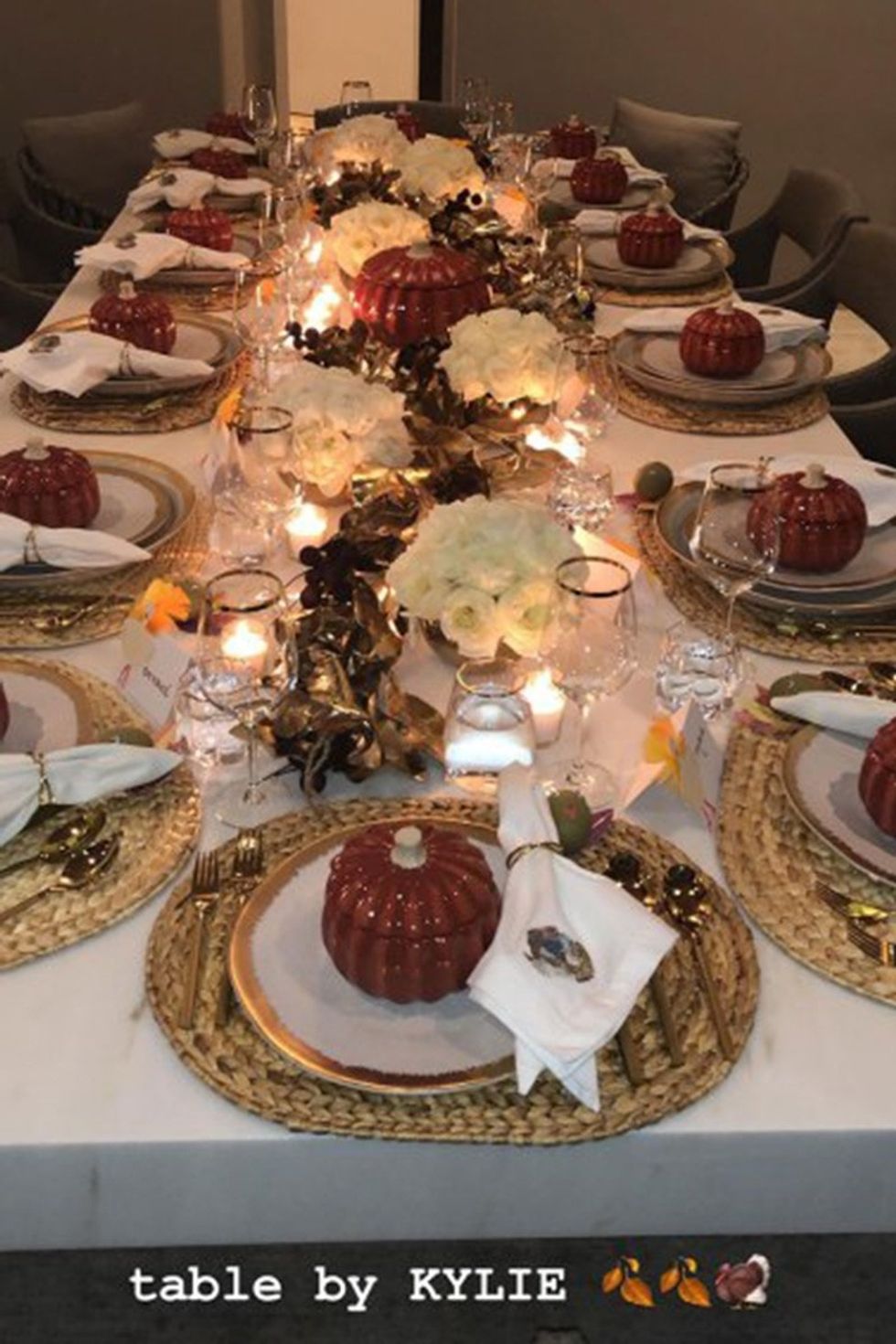 Photo via Instagram Stories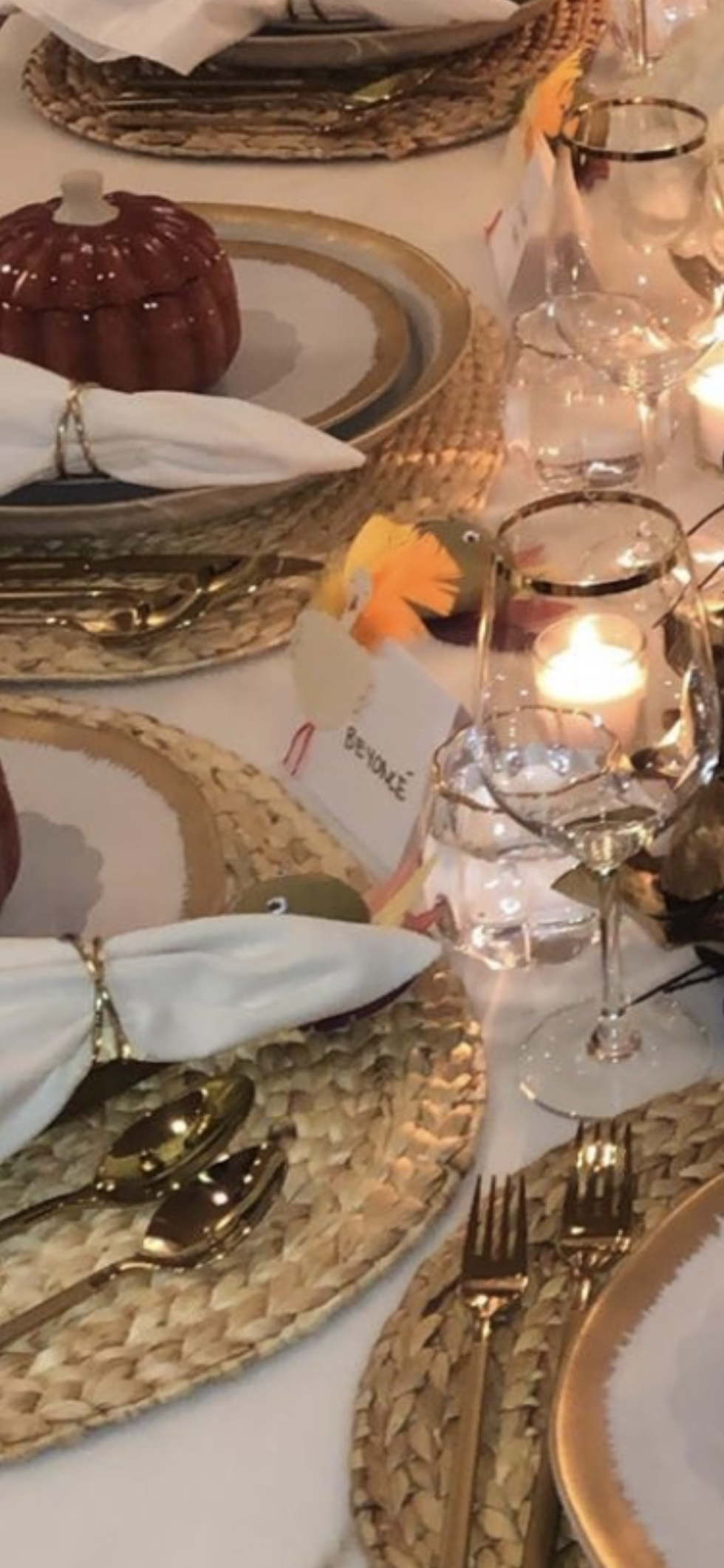 Photo via Instagram Stories
Bey reservation aside, the entire table setting is objectively impressive. Kylie decorated with bouquets of white flowers, embroidered napkins, and a ceramic pumpkin on each place setting. Martha Stewart, watch the throne.
Also catching people's attention were the creative nicknames that Jenner gave to her guests. Sister Kendall was playfully christened "Daddy Long Legs," best friend Stassie Karanikolaou's tag of "1942" was a nod to her love of Don Julio Tequila, and Kylie dubbed herself "600 mil" in light of the recent sale of her namesake cosmetics brand.
Impeccable hostessing, and incredible foresight. On the off chance she actually does show up, do you really want to run the risk of being the person that didn't have enough room for Beyoncé? Exactly.