In a moment of protest (and likely pain) Kristen Stewart rebelled against the Cannes Film Festival red carpet dress code, which requires all women to wear heels when attending premieres, and removed her black Christian Louboutin stilettos in front of paparazzi.
Related | Kristen Stewart Gazing At Cate Blanchett Is a Big Mood
Women have famously been turned away from screenings when attempting to hit the carpet with flats on, most memorably at Carol, the overtly feminist film about queer women finding love in the early 1950s. Needless to say, it's both a bizarre and very problematic rule.
At the debut of Spike Lee's BlackkKlansman (which received a 10-minute standing ovation, by the way), Stewart proceeded to pull off her bloody shoes and pad up the stairs, barefoot.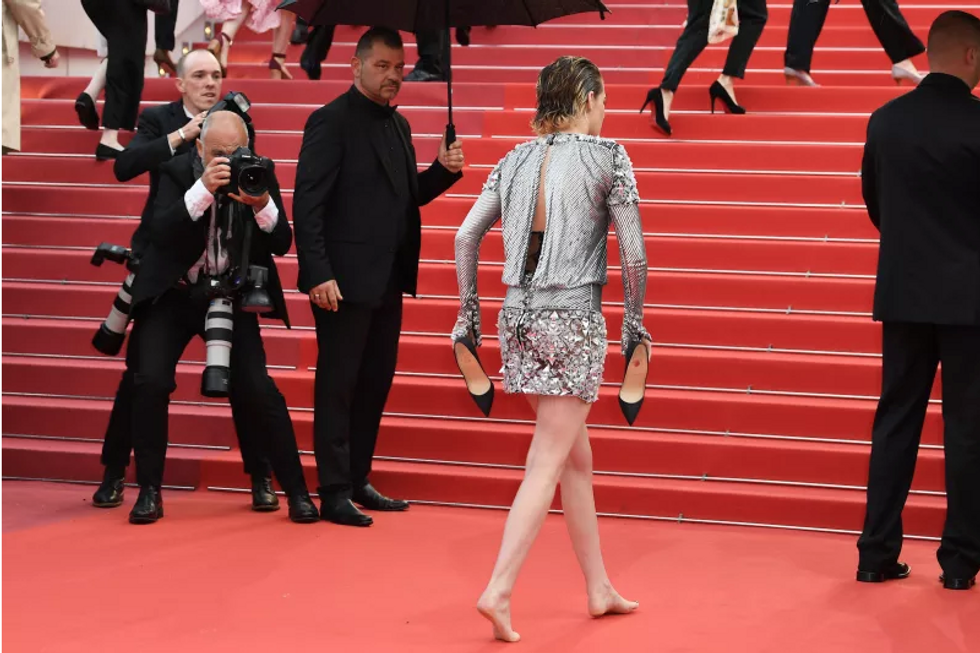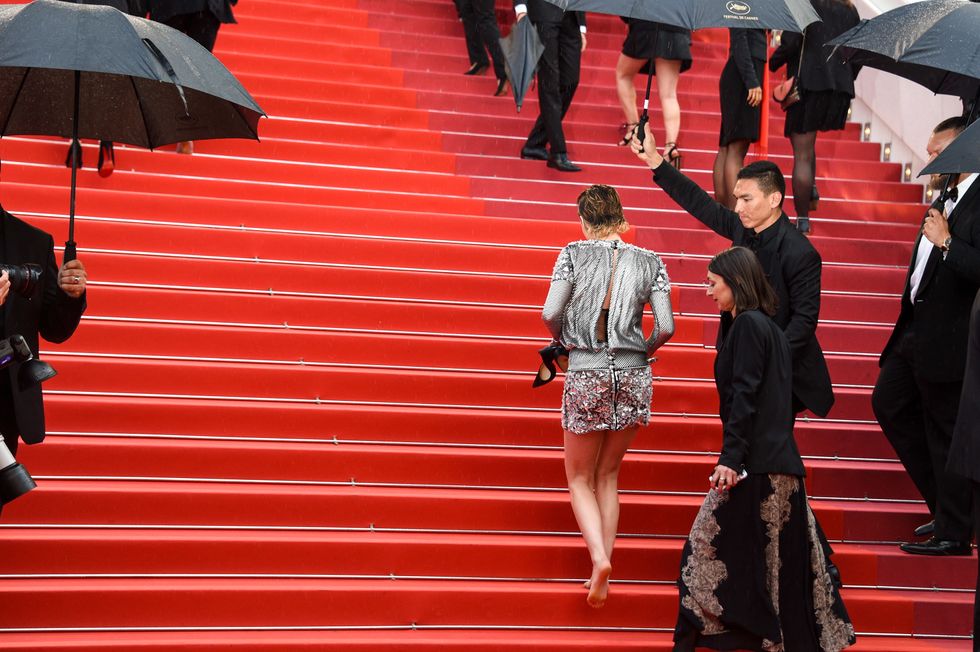 This is not the first time Stewart has addressed the policy in public, in 2016 she demanded that things change immediately.
"It has become really obvious that if [a man and I] were walking the red carpet together and someone stopped me and said, 'Excuse me, young lady, you're not wearing heels. You cannot come in.' Then [I'm going to say], 'Neither is my friend. Does he have to wear heels?' It can work both ways," she said. "It's just like you simply cannot ask me to do something that you are not asking him. I get the black-tie thing but you should be able to do either version — flats or heels."
Emily Blunt also called out Cannes the year prior, "I think everyone should wear flats, to be honest," she told a reporter. "We shouldn't wear high heels anymore. That's just my point of view. I prefer to wear Converse sneakers."
Photos via Getty