Since releasing her first single, "I Don't Want It At All" in 2017, German pop whiz, Kim Petras has been stealing hearts and making waves with her music.
Exploding onto the scene with a string of infectious singles, an epic Halloween mixtape and explosive collabs with SOPHIE and Cheatcodes, one of pop's most promising acts is still basking in the honeymoon phase. For Alex Chapman's Valentine's Day bash at the Freehand hotel, the emerging pop princess came through serving sugar, spice, and everything nice in a pink puff of Marc Jacobs tulle and sparkly tights.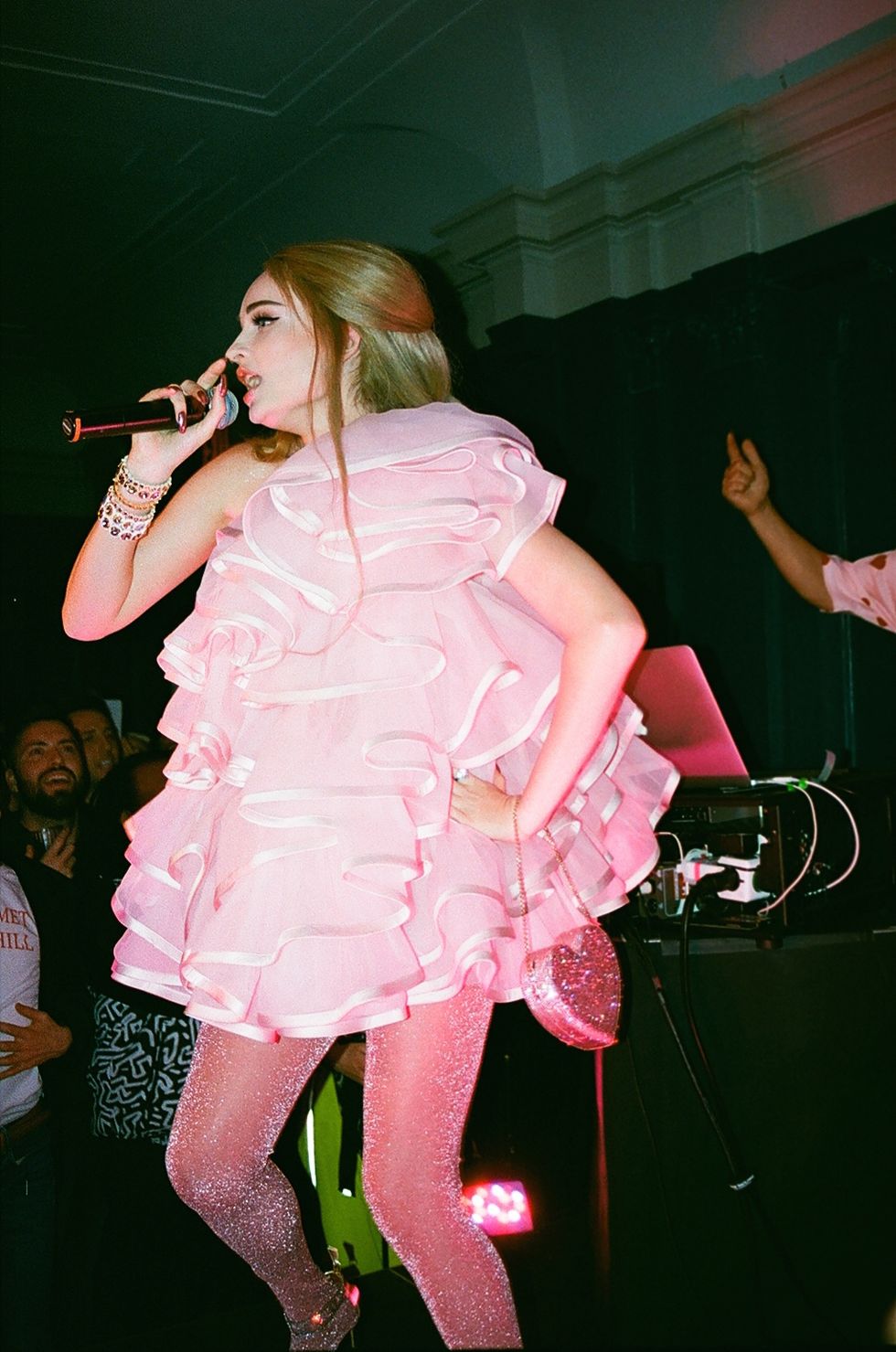 Freshly releasing a trio of singles to conclude "Era 1," the "Heart to Break" singer gave a lively performance of the syrupy sweet bops that can take you from an aching crush to being lovestruck then heartbroken and back to wanting it all again. With party hosts like Martin Gregory, Greg K, and Austin James, Miss Petras turned the party that kept going with the help of tunes from Mazurbate and Ty Sunderland.
As if the sugar rush weren't enough, Petras is playing her first-ever headlining shows at Brooklyn's Elsewhere on February 22nd and 23rd then hitting the West Coast on February 25th. No heart is safe.
Check out photos from the sweetest Valentine's Day party, below