Remember that time Kim Kardashian went platinum blonde for Christmas? Well this is better, much better.
After months of beach waves, arriving after a Met Gala-debuted slick straight half-up, half-down style and the candy pink tresses Kardashian preferred for her trip to Japan, the noted hair chameleon has a new look: a blunt, jet-black bob. It's the shortest Kardashian has gone yet, and coupled with a middle part and '90s-inspired face-shaping blow dry, perhaps the sleekest.
Related | Break the Internet: Kim Kardashian
Kardashian stepped out with Kanye West over the weekend to show off the new do, before taking it right to a charity poker tournament in the LA suburbs. Not only does the chop mirror the star's long-time minimalist aesthetic, but it's bound to keep her cooler in the California heat.
Naturally, celebrity hair dresser and Kardashian's personal stylist, Christ Appleton, is very impressed with his work.
Seems as though Kardashian is just as excited. We wait with bated breath as to what look she shall deliver us next.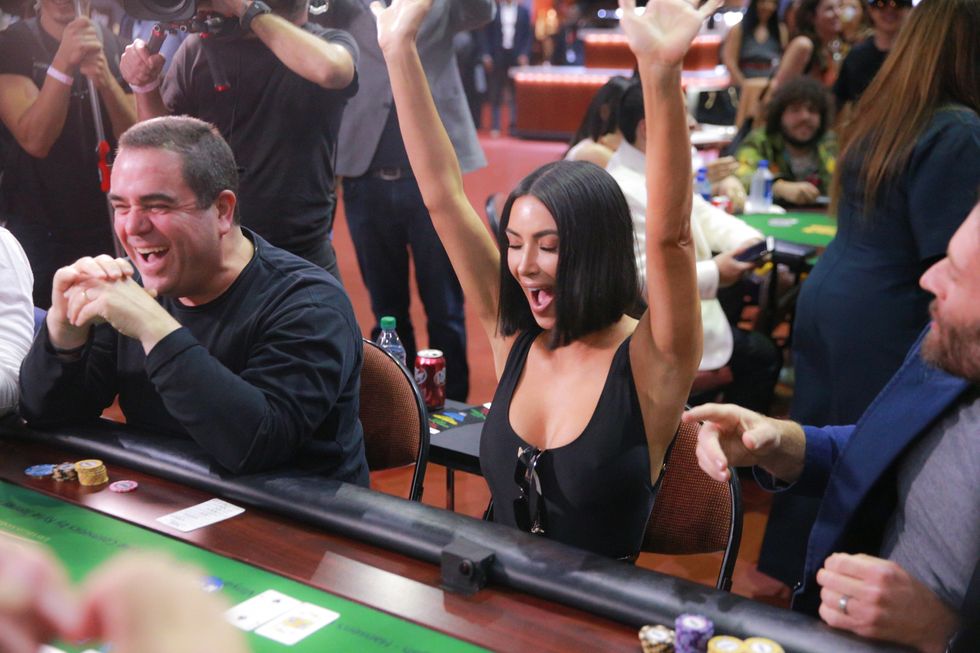 Photos via Getty