If you have been on the Internet at any point today then you have likely stared into the large, sunken eyes of Momo, a pasty-faced bird/woman hybrid who sadly falls short of today's conventional beauty standards. One Internet user who happens to abide by those standards religiously stared for a little too long. Her name is Kim Kardashian West, and she has fallen for an admittedly terrifying online hoax. We have empathy!
Momo is a doll created by Japanese special effects artist Keisuke Aiso, and images of her first surfaced on Instagram in 2016. After initially going viral on Reddit, where users (unfairly — she's serving a stripped back, Shelley Duvall look) called her "creepy" and "nightmare-inducing," over the past two years Momo has become associated with a blue whale-esque "suicide challenge" which supposedly provides teens with explicit instructions to kill themselves, or else disappear for 72-hour periods in order to scare their parents. So-called "Momo challenges" are reportedly spreading on YouTube and WhatsApp.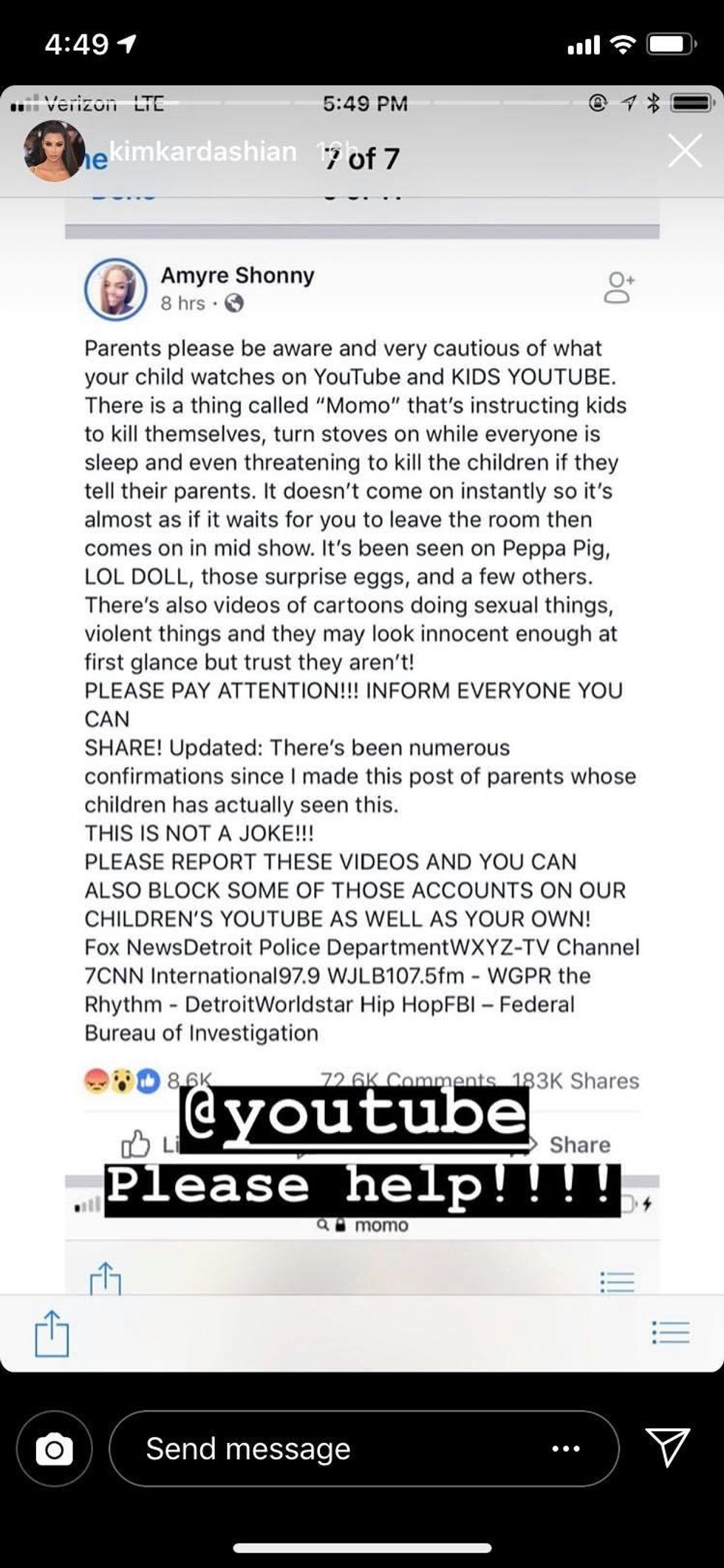 Kim became aware of Momo after a screenshot of a Facebook status about the phenomenon written by a concerned parent circulated on Instagram and Twitter. Perhaps fearing for the welfare of North, Saint, and Chicago, Kardashian shared the screenshot on her Instagram story, adding "@YouTube Please help!!!"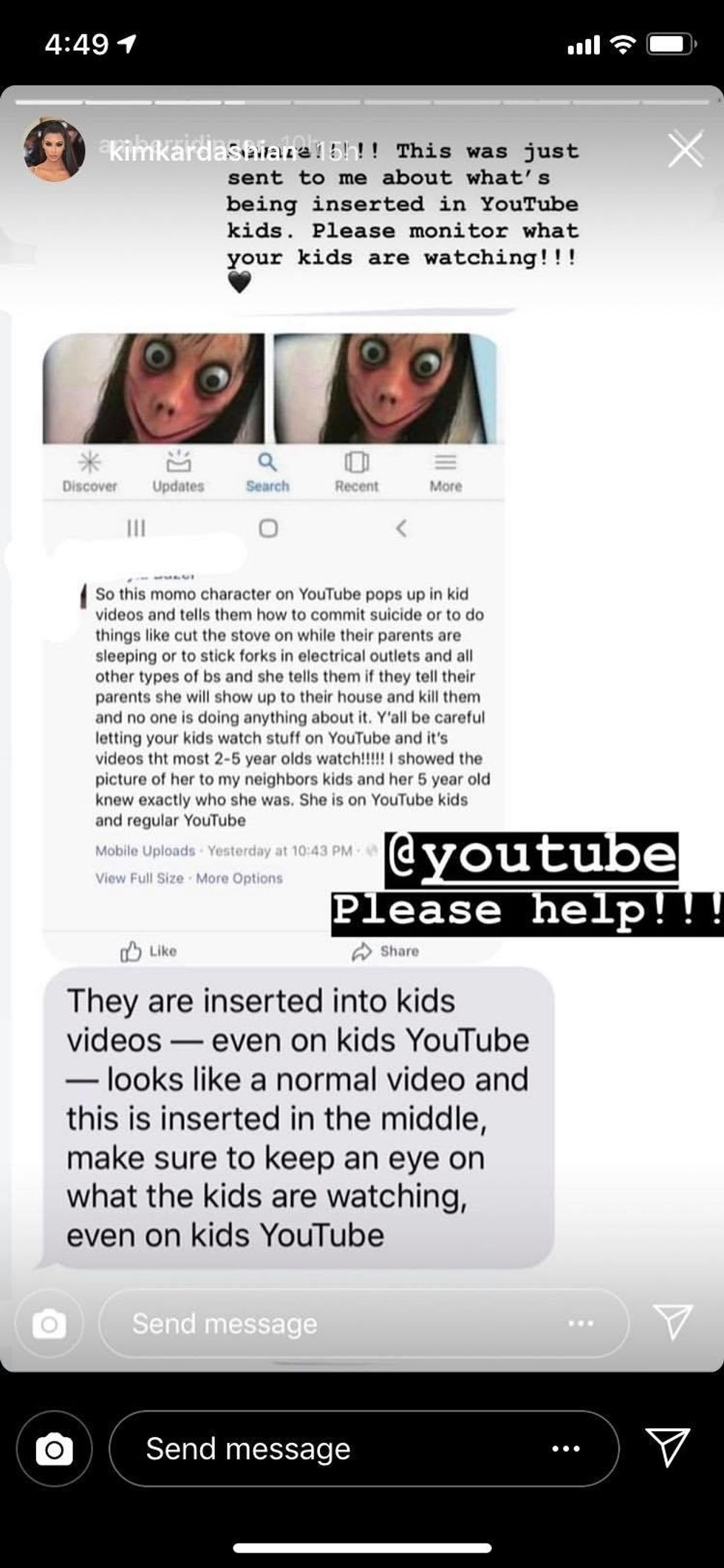 Momo is not murderous. She's simply misunderstood! We hope Kim regrets the error and issues a correction ASAP.
Sign Up For The Morning PAPER