On any given day in New York, Kiki Kudo, could be wearing one of her many hats. From DJing in Brooklyn's underground circuit to writing novels and art criticism to preparing a new dish for one of her famous dinner parties held downtown. Kudo is the embodiment of the New York hustle, keeping busy and finding work wherever she can.
Now releasing her debut EP on Incienso, the label founded by New York underground powerhouses Anthony Naples and Jenny Slattery, Splashing is as intricate and meticulously crafted as one of her signature Japanese dishes. From little synth squeals on "Secret Bedside Track" swirling around like rocketing balloons to the minuscule mews leaping out from multi-layered percussion of "Interactive_Gee," Kudo's success lies in the subtle details.
Reviving the oft overlooked genre of microhouse, Kudo's music is very much tapped into the moment, synthesizing all of New York's underground sounds into a neatly organized array of ingredients that she adds and subtracts as she sees fit. Watching Kudo perform after-hours in a SoHo work-space, with a crowd of thirty or so people sprawled on the floor, sipping tea and bopping their heads along, the amount of precision that went into her set was evident with every gradual transition.
Feeling songs like "U_ARE_AWAKE" fold in on itself with layers of warped piano progressively piling on top of each other, Kudo manages to avoid the pitfall of sounding cluttered by eliciting the image of a puzzle box being put back together and locked up after being solved. Everything has its place and fits snugly where it should. The result its a vibrant explosion of cartoonish color deliberately drizzled over the delicate inner working of a watch, enigmatic and robust, Splashing is a strong debut, even if it isn't in your face about it.
We chatted with Kiki Kudo ahead of the release of her EP, Splashing , read the interview and watch the insane 3-D animated video for "Neo Neon City" below: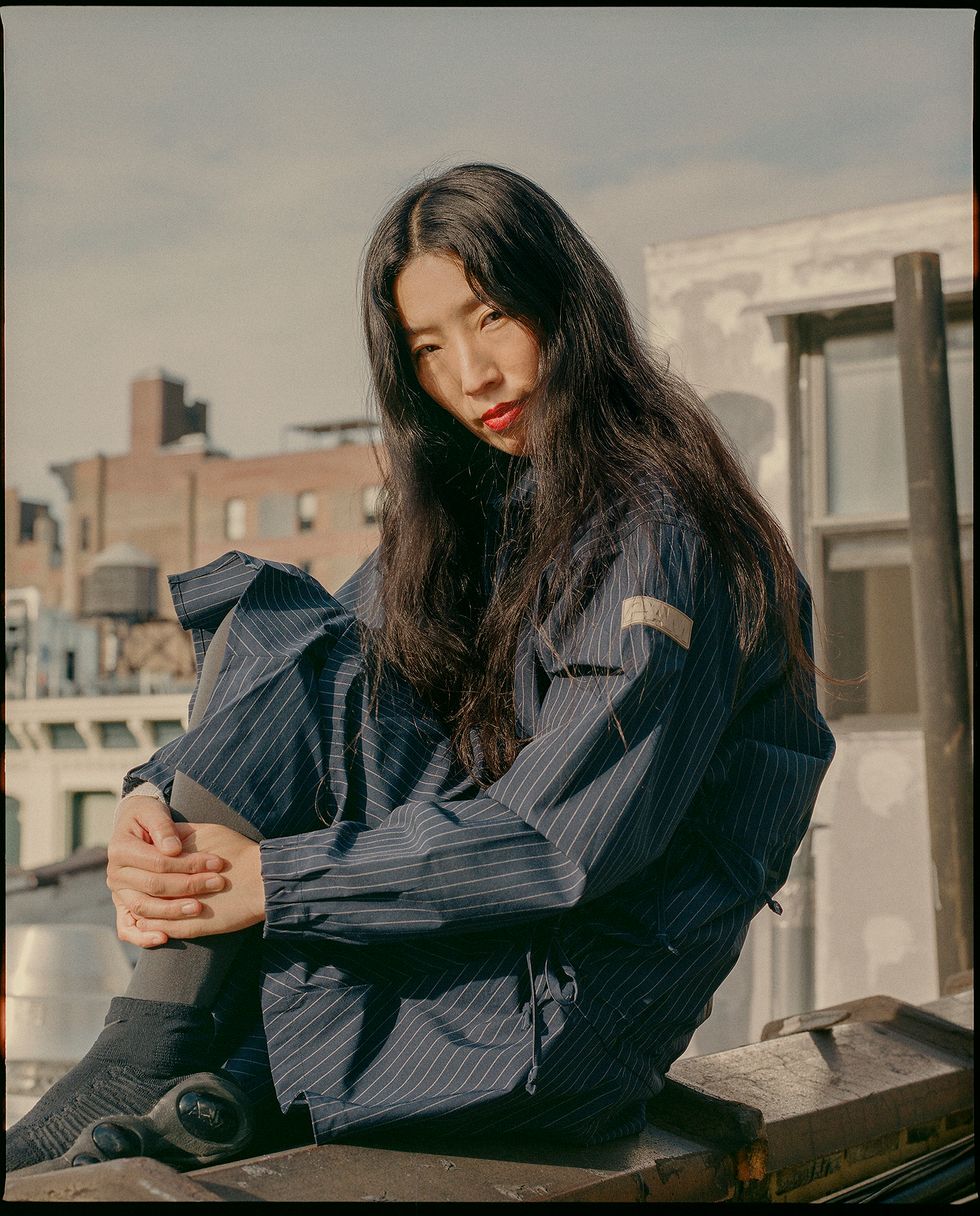 What was your inspiration for the songs on this release?
I'm inspired by the elements and how things are naturally - but also unnatural at times.
Fun things! These tracks were made for me to DJ with. I want people to have a new experience, and hear music that they can't find on Shazam or hashtag. New patterns for today's hashtag mind. So that people have fun, lighten up about everything, and enjoy a simpler existence.
Personally, I love how delicate and intricate some of the sounds are, was wondering what drew you to such an introverted sound?
I'm jamming a lot with acoustic instruments(percussion) with friends. That's how I started music. From these jams, I had the feeling of the rhythm and harmonies in a new way and I could then express them when alone with electronic instruments.
If you could choose an ideal place to listen to these tracks, real or imaginary, what would it be?
​Any place! I made this music for both a club vibe but also everyday life. I love listening to my music on headphones. It keeps it simple and ideal. And walking listening to this music is my fave. So on transport is probably my favorite. Which I guess is in between two places. That's trance to me.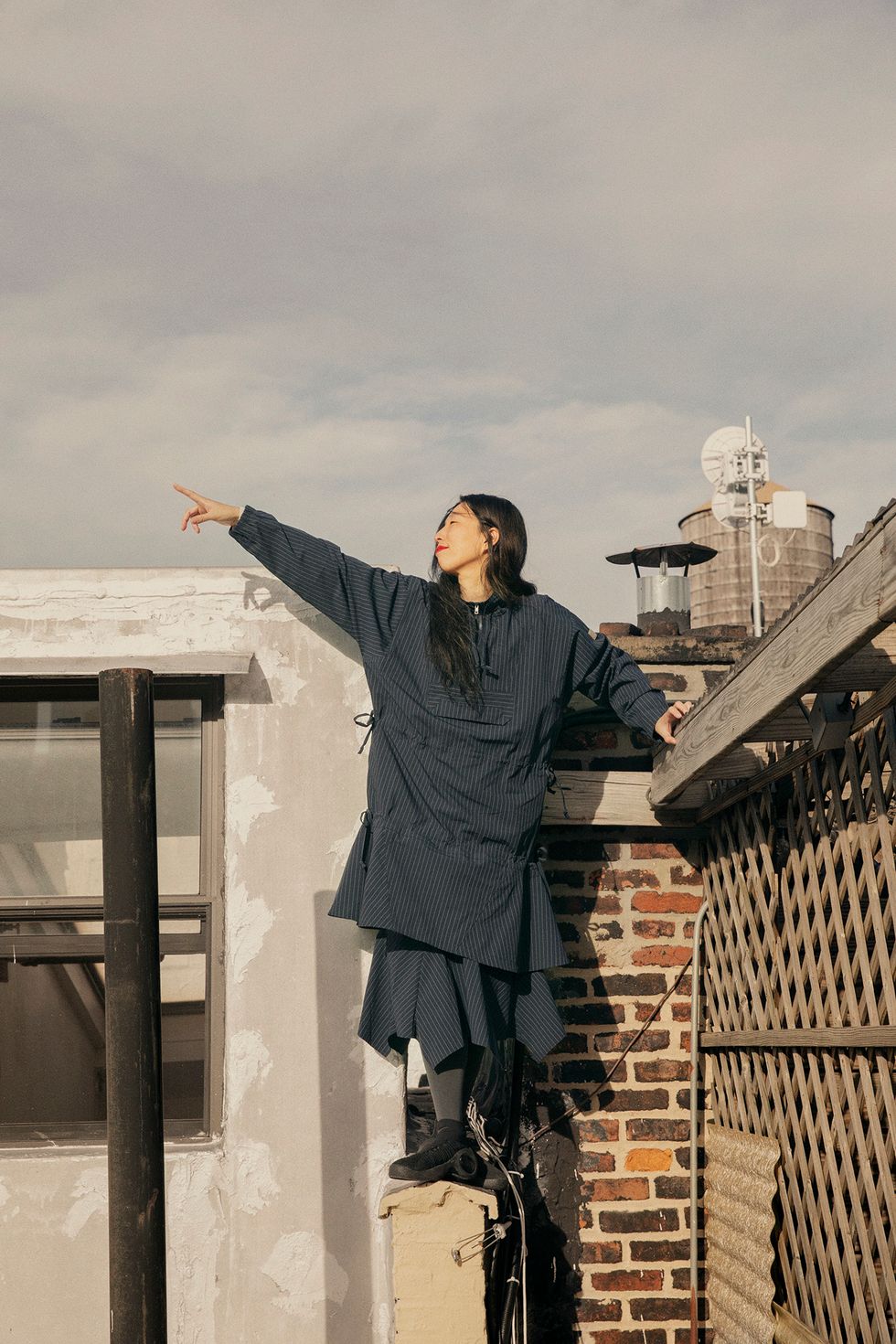 You also run a dinner club, how did that come into being?
I've thrown a lot of "underground" food events, mostly taking care of my friends who are artists in NY. But a few times there have been bigger events & sponsored parties which I've also cooked at. I have always been cooking a lot though. It is my expression. Especially since my language is not yet so good (I am new to this country.) Cooking is a way I can take care of people without words.
Do you see any overlap between how you approach cooking and making music?
Yes definitely! Cooking is a sequence, just like music is a sequence. In both, you start with smaller parts, isolate them, make them feel good (sensory) and then combine them in new ways to make excitement. And the process is fun. It helps me to feel good. I can say whatever I want with food or sounds, and that is why I love to make them.
What dish would you pair with this release?
For a few years, I have been making bento lunches called Chiso ( earth layers in Japan).I recently retired this concept... But I will be making them for my friends and I at the release party :)