In a very misguided move, Sony — the label largely responsible for keeping Kesha tied to producer and her alleged-rapist Dr. Luke — congratulated Kesha after her powerful performance of "Praying," the single written about her struggle.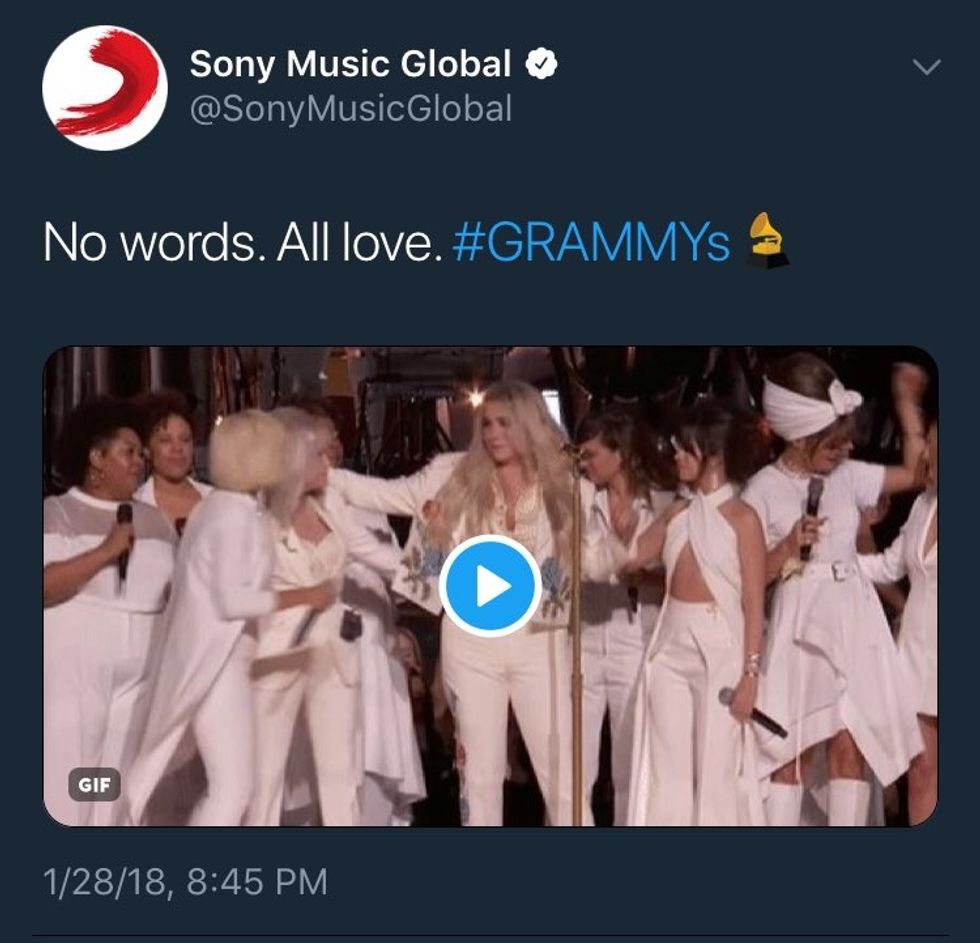 In a now-deleted tweet, the record label wrote, "No words. All love. #GRAMMYS," garnering instant backlash from Kesha fans.
In case you need a refresher, Kesha sought to exit her contract with Dr. Luke, suing him in 2014 for sexual, physical and emotional abuse, and Dr. Luke then countersued for defamation. For their part, Sony claimed they were "not in a position to terminate the contractual agreement between Luke and Kesha," and only accommodated Kesha by allowing her to record without Luke's involvement. After a bitter, two-year battle, Kesha dropped her suit, but Dr. Luke's war waged on.
Twitter, predictably, went off, resurrecting the hashtag #FreeKesha.
Fans then proceeded to collectively rejoice after Sony took down the tweet.
Kesha is still obligated to give Sony two more albums as per her contract, both of which Luke will profit from.

In other news, there was next-to-no female representation in both Grammy nominees and winners last night, so while time may be up on gender discrimination in film, that's yet to trickle into the music industry. Magical.
Image via Getty