While Katy Perry has produced some of the most iconic (and controversial) fashion looks of the past decade, the pop star pinpoints one moment in particular when she felt like she was finally being taken seriously in the industry: the 2017 Met Gala.
In a new video interview for Vogue's "Life in Looks So Far" series, Perry says the red Maison Margiela Artisanal veil and dress she wore to that year's Rei Kawakubo/Comme des Garcons: The Art of In-Between red carpetmarked a turning point for her and her relationship with fashion.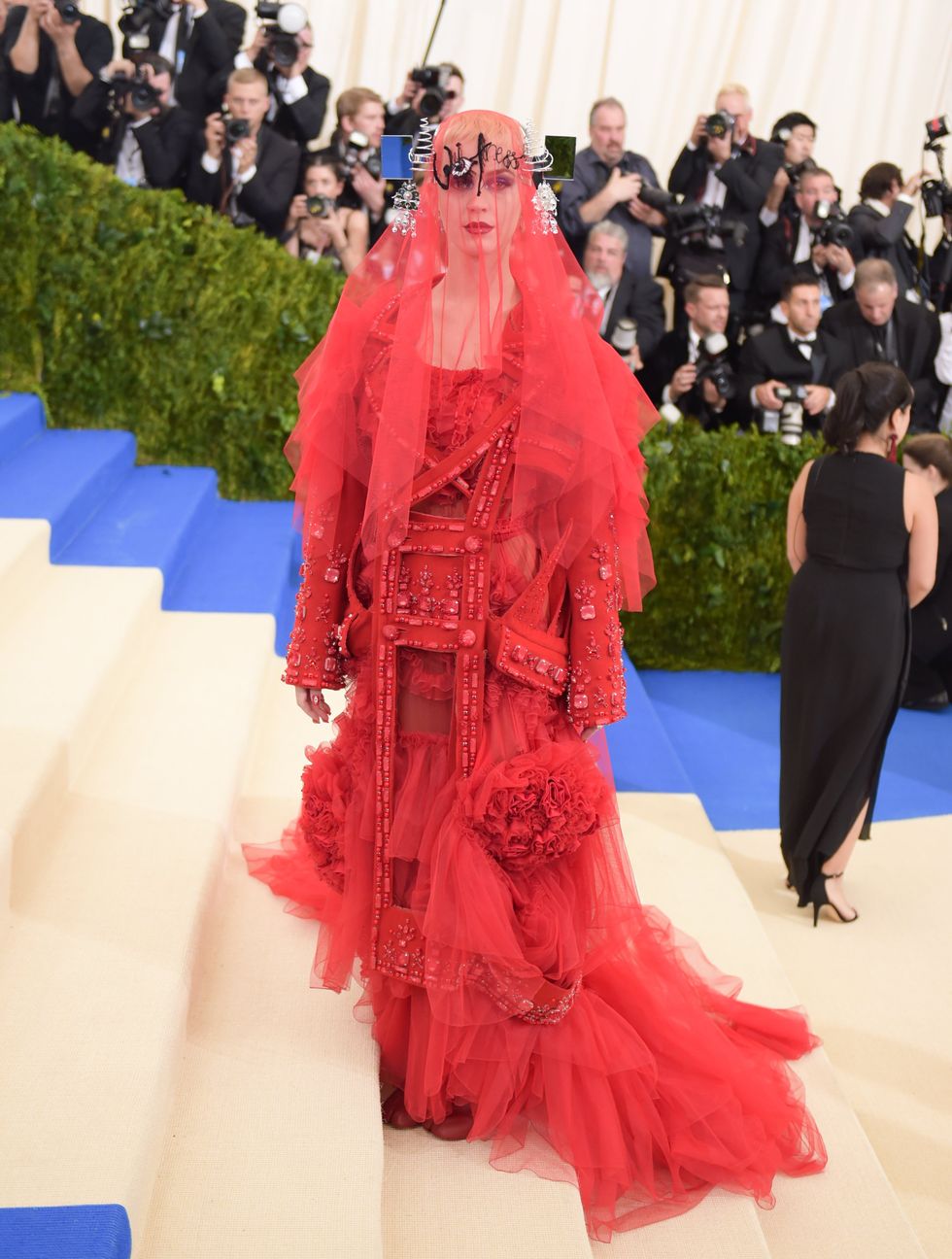 Katy Perry in a red Maison Margiela Artisanal by John Galliano dress at the 2017 Met Gala.
"I felt like I belonged in fashion, finally," says Perry, who up until that point had always felt like a "fashion outsider." She was asked by Anna Wintour to be a co-chair and perform at the gala that year (the same year she released her Witness album and fronted her second Vogue cover).
Her look was a custom John Galliano-designed crimson wool coat with a tulle and chiffon gown covered in sparkling embellishment and layers of crystals, satin ribbon and embroidery paired with a dramatic veil and shining headdress.
"I didn't want to wear something that was designer just because it was designer," Perry said of her previous approach to fashion. "I only wore it if it spoke to me and if it helped represent who I was at the time and I was really this [Met Gala look] at that moment too. I felt like, Wow I'm in sync with fashion and who I am."
See more of her interview in the video, below.