The early '90s: a time of grooving to Janet Jackson, Toni Braxton and TLC on the radio, suffering through the shrill cries of a 56K dial-up modem to connect to a primitive Internet, and dying of dysentery on The Oregon Trail.
For the members of EXID, one of the premiere girl groups on the South Korean pop scene, the era in which they were all born now provides inspiration for the sound and style of their latest comeback track, "Lady," released on April 2.
Rather than serving up another sexy concept as with last year's "DDD," the girls opted to flaunt their versatility by embracing their more playful side for a bout of retro fun.

Filled with trendy Tommy Hilfiger denim and funky-fresh choreography, the music video for the new jack swing production provides instant feel-good vibes, evoking memories of a not-so-distant past. (It's also proof that if you keep something in your closet long enough, it'll come back in style eventually).
The concept photos for "Lady" feature every member in Tommy Hilfiger outfits, reminiscent of early '90s style — very Aaliyah. Did she, or any other artists from that time period, inspire the aesthetic?
LE: You're absolutely right! When I was younger, we loved listening to female artists like Aaliyah and TLC. We tried our best to capture the reminiscent vibes of the '90s.
How would each member of EXID define their own personal style?
Jeonghwa: LE is a rapper and she definitely has a fierce look. It's very sexy, but cool at the same time. Hani has a style that you want to imitate. She's like the textbook of what sexy should be. I feel like a few fans will dye their hair to rock the same look as Hani. Hyerin has a very cynical look in "Lady;" it's the first time that she has short bangs with long hair, and I think she's the only one that can pull off that look. I dyed my hair gold and silver this time to show a bit of a bright and energetic look, which is a bit different from my blue-black look from "DDD" that showed more mature side of myself.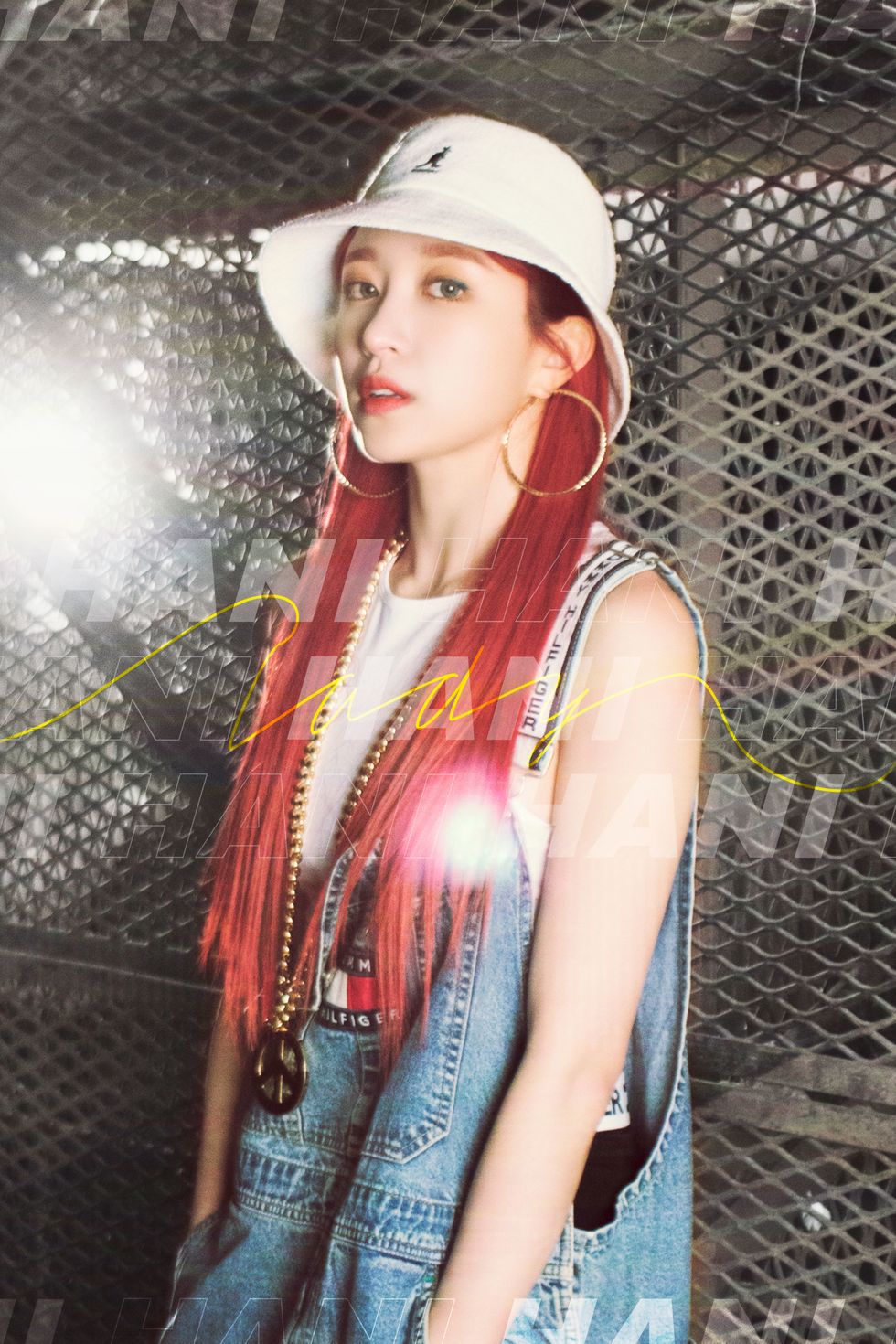 The song has a very '90s style, too. What artists and genres inspired this sound?

LE: The songs that I listened to back when I was younger inspired me the most. I listened to a lot of Bobby Brown when I was making the song.
There's lots of cool choreography in the video. How was learning the moves? Was it any harder or easier than usual?
Hani: It was quite hard since it was a different type of choreography than what we're used to. We're born in the '90s, so we had to listen and watch past videos to better express the '90s vibe.
How do you come up with the "Lady" concept? Did the song come first or visuals?

Hyerin: Coincidentally, the visual concept came out exactly at the same time as the song.

The members of EXID are often featured in the lyric and production credits for their songs, especially LE. Groups don't often get credit for being involved in making the music. Can you speak to how EXID are involved in the making of the songs?

LE: Basically, there are songs that I work on by myself, and based on the song, I work with Shinsadong Tiger to make the group's color more distinct. After completing the song, we find ideas and references for the music video. Most of the time, we come up with the outfits and style during the research.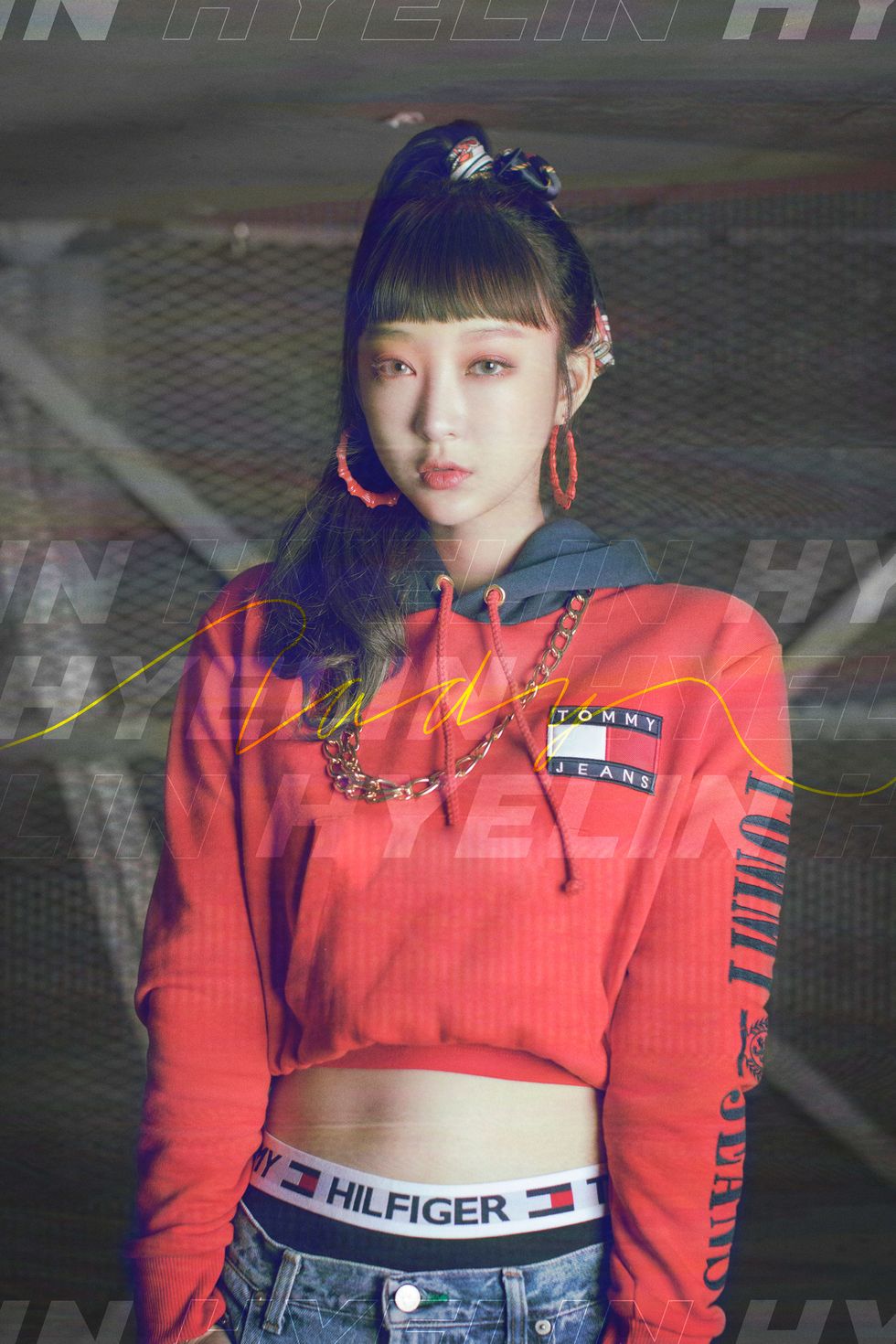 How did you get started in music production?
LE: At first, I started to write a few lyrics for the rapping part and chorus melody. I kept on participating and my part eventually grew more and more

The visuals for the campaign features old school computer loading screens. Do you have any favorite memories of old computer programs or video games?

Hyerin: I played a game called Princess Maker.

Your Re: Flower project is a really unique idea, as you release remakes of songs that weren't originally singles. How did that idea come about, and what is the intention? Will that continue through the year?

Jeonghwa: Whenever we released an album, we felt bad that only the title song got the spotlight, while other songs didn't get their full recognition. We thought it was important to give the Re: Flower project to our fans who are always supporting us and show that we had a lot of good songs for them. We'll be continuing throughout this year, so please stay tuned.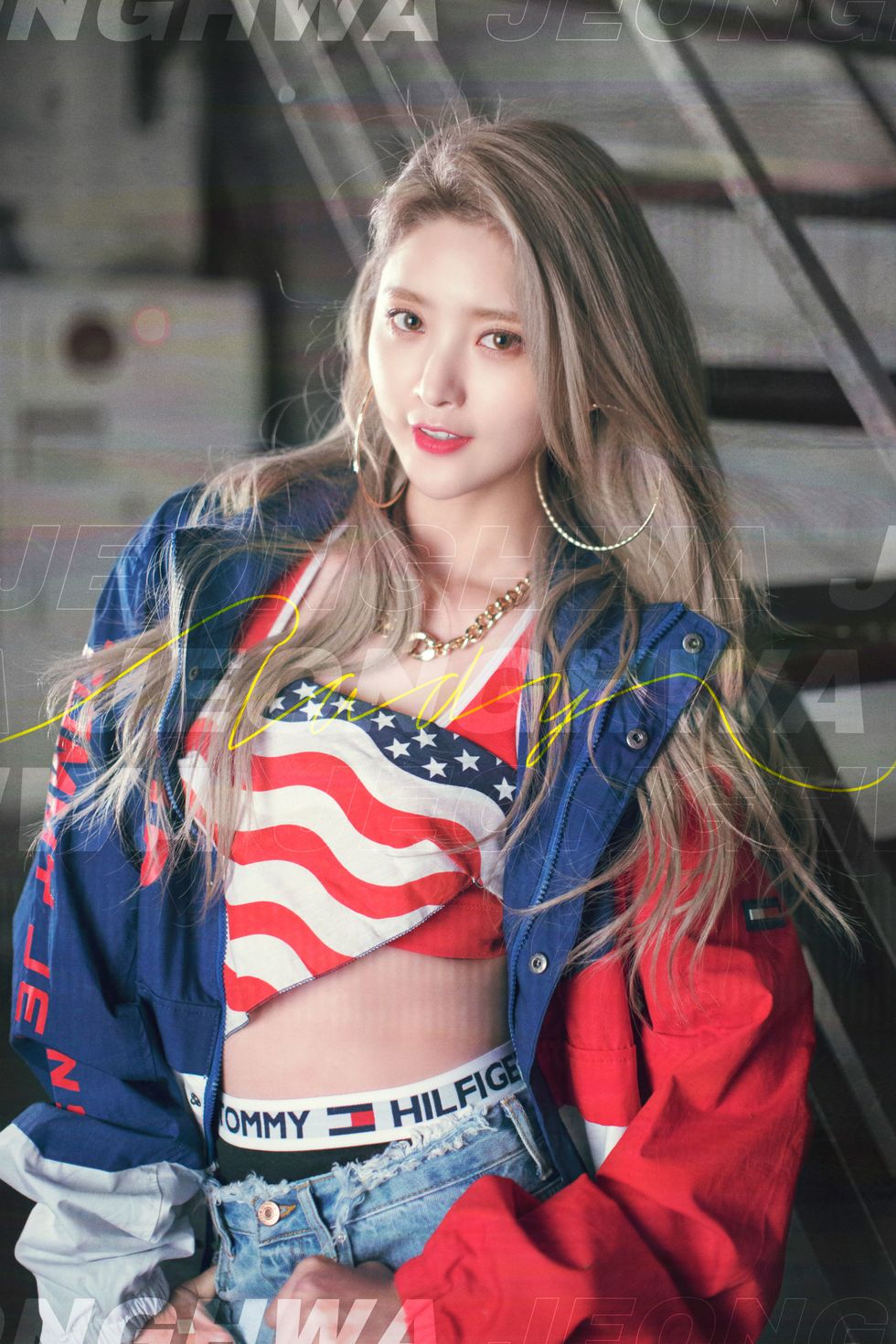 You're coming to perform in LA at the Korea Times Music Festival at the end of April. How does it feel to perform for audiences overseas vs. Korean audiences?
Hani: I feel bad because we always have the language barrier. But whenever we visit other countries, we're always welcomed with love and support by our fans.

Are there any Western artists you'd love to collaborate with?

Jeonghwa: We really like Pharrell Williams. If he ever knew of our existence, we'd be amazed and thrilled at the same time.

How would you describe the overall EXID sound? What would you say is most unique about the group?

Hyerin: Our biggest strength is that we can try any type of concept without boundaries.
Solji is still on hiatus from the group to recover from orbital decompression surgery. Is there any message you can give to fans who are wondering how she is doing?

Hani: She's recovering well after the surgery and we're waiting for the day that all five of us perform together on the same stage. We're very hopeful to give you good news soon.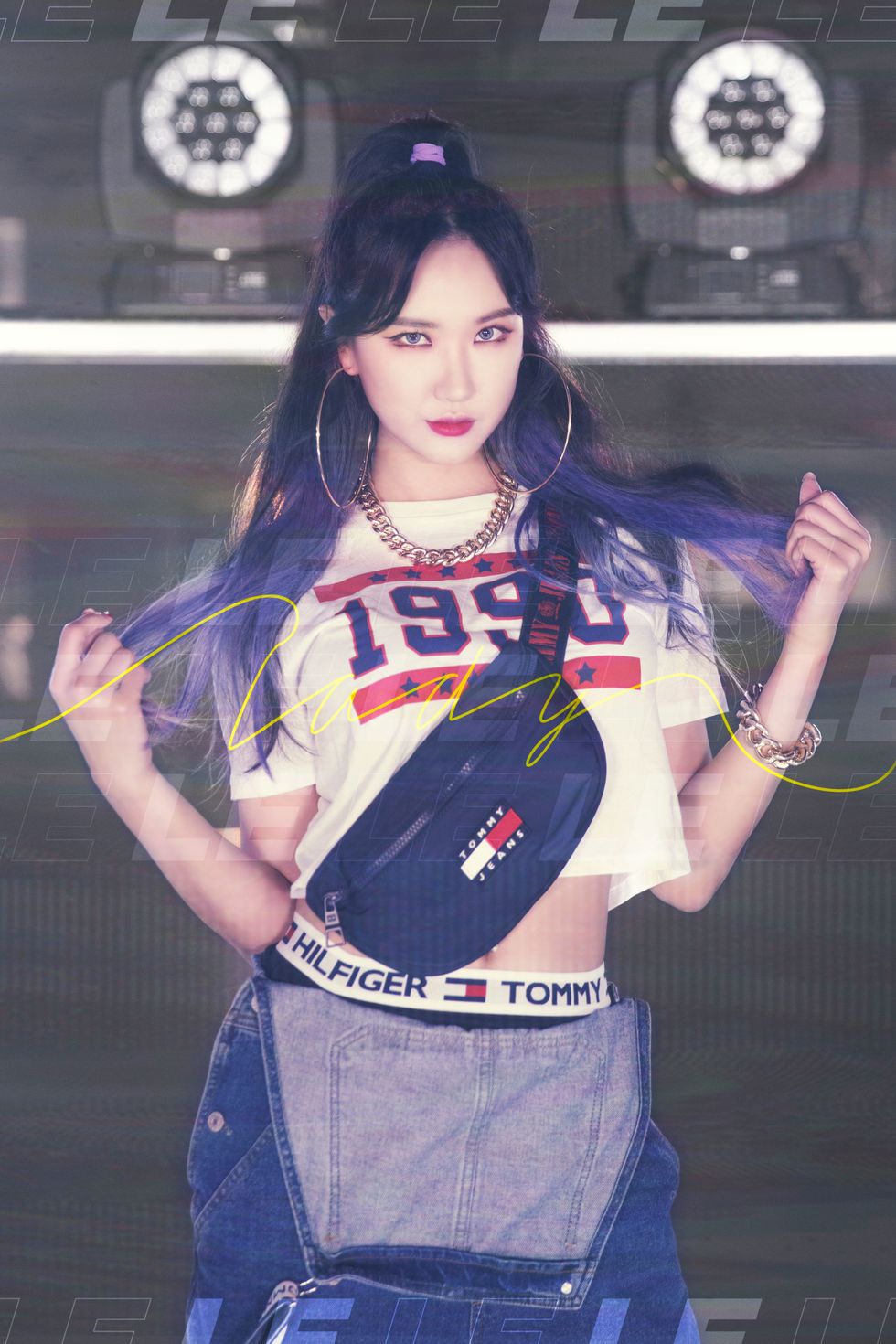 What is the goal for EXID in 2018?

LE: To show a different side of EXID.
Jeonghwa: When I look back, I want to remember 2018 as a happy year, and I want to enjoy every single moment regardless of what we do.

Hyerin: I want to be each other's good support and foundation.

Hani: I want all of us to enjoy the time and be happy.
Photos Courtesy of Banana Culture Entertainment