Did you like Justified? Did you like Future Sex/Love Sounds? Did you like The 20/20 Experience? Did you like literally every Justin Timberlake track prior to that Trolls monstrosity? Absolutely yes, same. Well, good news, because would you take A DAMN LOOK AT THIS.
Oh wow. Wow. Good lord wow. Sweet angel wow. Ok. Here they are, the dream trio: Timbaland, Justin Timberlake and Pharrell in the studio together. The studio. Where music gets made.
Considering it's been four years since The 20/20 Experience it's about time we were given JT of "TKO" calibre and if anyone is going to make it happen, it's these three. Pharrell co-wrote/produced pretty much every track on Justified and Timbaland was behind Future Sex/Love Sounds. Justin also low key mentioned new music in an interview last year and revealed he had been working with Pharrell, but until now we haven't seen any damn proof. On a side note, would like to point out that despite being a cool 40-something, Pharrell looks like someone's intern who asked for a photo.
There's also this pic, from Scott Rener who works with JT and Pharrell, which kind of looks like someone's mom has pulled out a camera at school camp and you're trying to stunt with you're friends.
Justin also responded with the side emoji to this tweet from Danja, who produces with Timbaland. That's straight flirting.
What u think u gon get if I'm with Tim in one room... and Pharrell and Chad in another room at the same time on the same project???
— DANJA (@only1DANJA) March 29, 2017
Tyler the Creator, man after my own heart, clearly lost it because he is a human being with ears and a soul.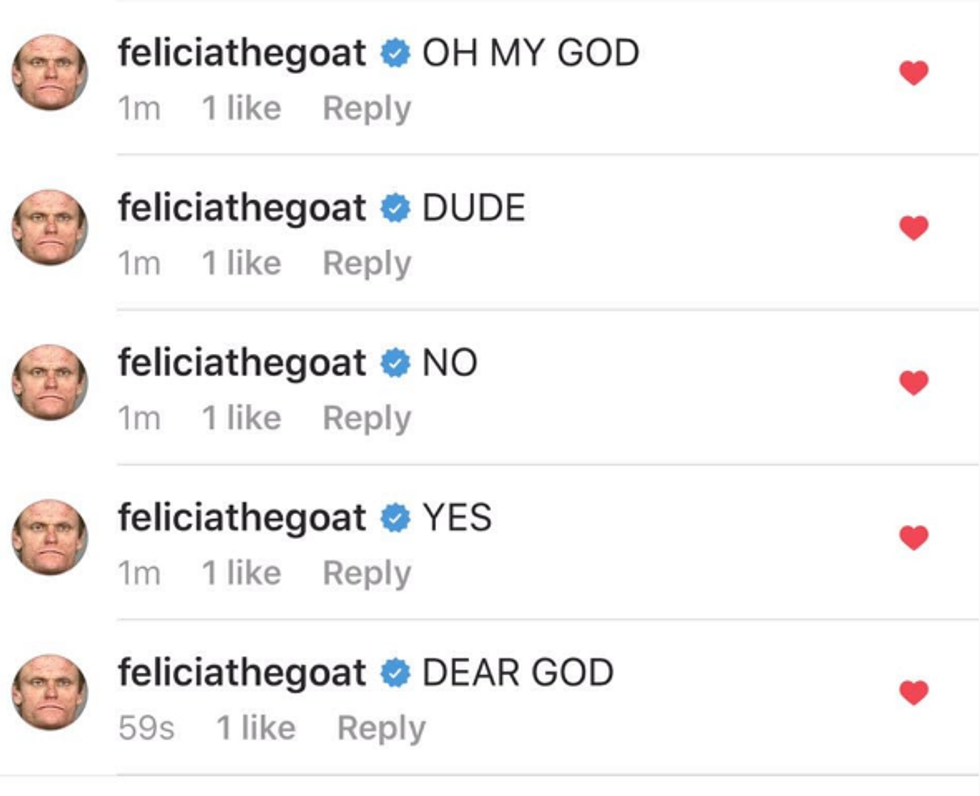 This can only mean one thing: new album.
I'm shook.
[h/t Complex]
Images via David X Prutting/BFA.com/Billy Farrell/BFA.com/John Salangsang/BFA.com
Sign Up For The Morning PAPER