This time last year, singer-songwriter Julia Michaels was majorly stepping out from her previously stealth perch in pop music. As a songwriter, Michaels has co-written 18 singles that have charted on the Billboard Hot 100, including Number Ones like Justin Bieber's "Sorry" and Selena Gomez's "Bad Liar." But her own pop origin story came with last January's hit song, "Issues," which she co-wrote with her frequent collaborator Justin Tranter, as well as producers Benny Blanco and Stargate.
"Issues" arrived with all the requisite star-making details: Michaels has told reporters the song was inspired by a spat with her then-boyfriend, took an hour to write, and felt too precious to give to another artist. On the single's first anniversary this month, Michaels took to her Instagram to tell fans: "I wrote this after another song I co wrote had gone number one on billboard [sic]. It was a day where I should have been over the moon. My boyfriend at the time, who was also in music, was not so happy about it."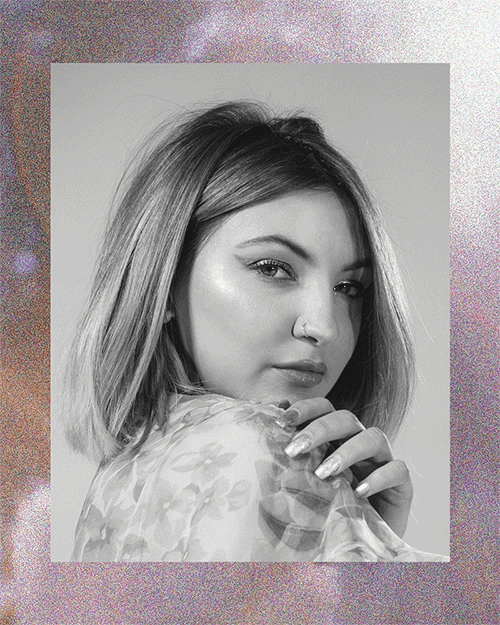 Dress: Jill Stuart
"Issues" spent 29 weeks on the chart, peaking at Number 11 over the summer, and its video currently has 132 million views on her VEVO channel. Nervous System, technically Michaels' third EP, arrived in July and spawned another Top 40 hit with "Uh Huh," which Rolling Stone ranked at 16 in their list of the 50 Best Songs of 2017. Her following single, "Worst In Me," contained lyrical throughlines ("Remember when you used to be happy for me?") about a jealous lover, and showcased her capable, restrained vocals. Once pinned as the progenitor of whisperpop, Michaels will be joining NBC's The Voice as an advisor when it returns this February.

Michaels and I met at Dune Studios in Brooklyn the week before the 60th Grammy Awards, where she is nominated for Best New Artist, as well as for Song Of The Year with "Issues." We spoke about her upcoming tours with Niall Horan and Maroon 5, her plans to write more, and how she's managing her anxiety.
Congratulations on the Grammy nominations. How are you feeling going into the weekend, with the ceremony on Sunday?
Thank you so much. I am excited, and nervous. Feeling every emotion I possibly can right now.
What were some of the highlights of your previous times attending?
The first time I ever went to the Grammys was when Madonna officiated a bunch of marriages for Macklemore's "Same Love." I don't know if it's because that was the first time I ever went, but that's the most special thing I've ever seen at the Grammys.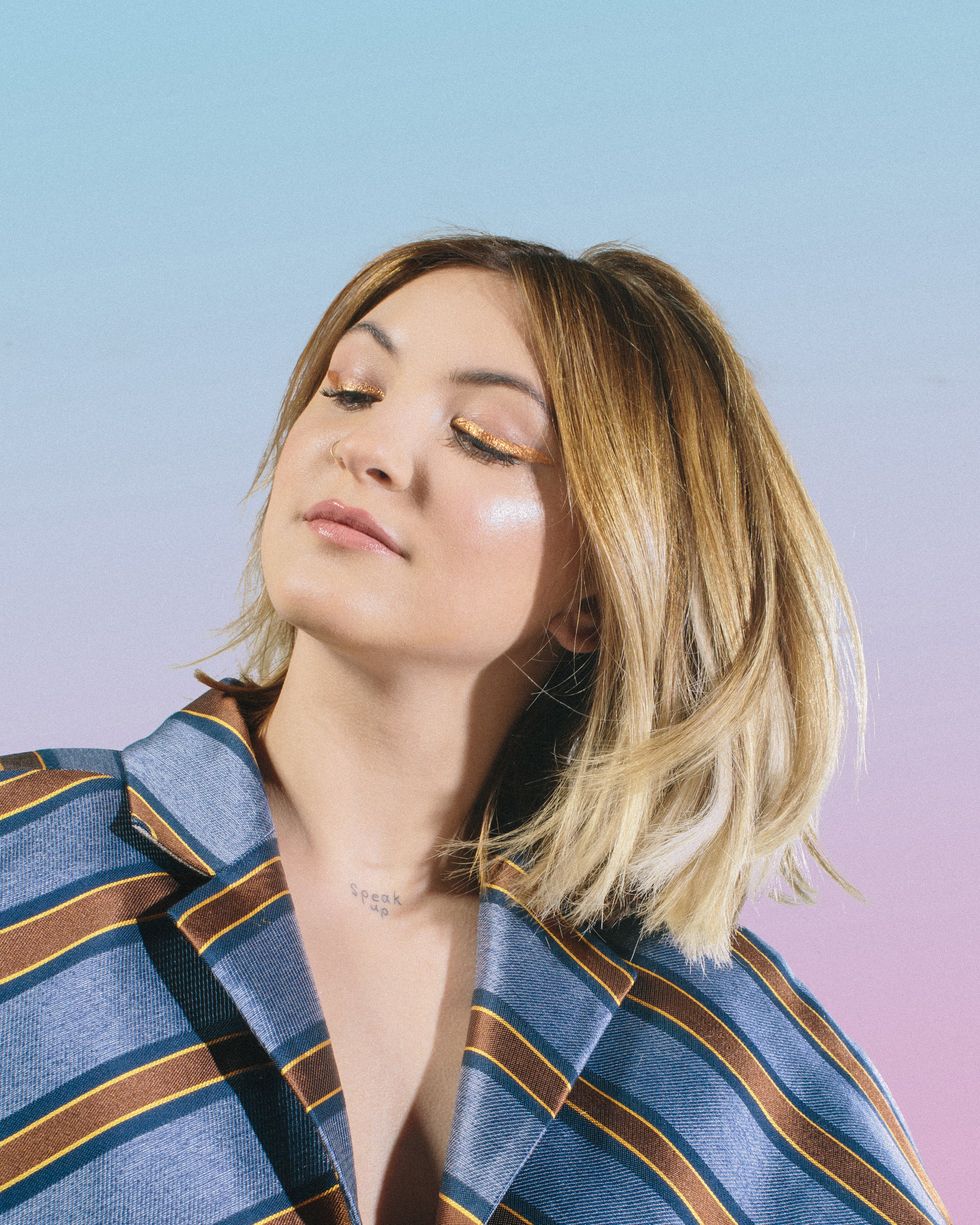 Jacket: Fendi
Do you get nervous in rooms that are dense with celebrity like that?

No, because I've been writing for a lot of them for a really long time, so I know a lot of them. A lot of them are my friends, or people who I know through other people. It kind of just becomes a big family reunion. I don't really get nervous around that. I get nervous to perform in front of them more than I get nervous to be around them.
How much do you still plan to write for others, now that you've stepped more into the spotlight yourself?
I try to do it all. I try to be Batman and Bruce Wayne at the same time. I love working with artists, and I love being one myself, and my whole thing is I just want to help people get things that they feel out. I really would love to continue. It's harder now, because there's a lot of other things that occupy my time.
What are some parts of the gig of pop star you would like to do more of this year?
I want to write more this year. That's a big part of being an artist, and the part that I love the most. Maybe performing. I've done a lot of performances for award shows, but I haven't done a lot of touring for fans. I'm going to be all over Europe with Niall Horan this year, and I'm going to be all over the US with Maroon 5, so I'm really excited about that.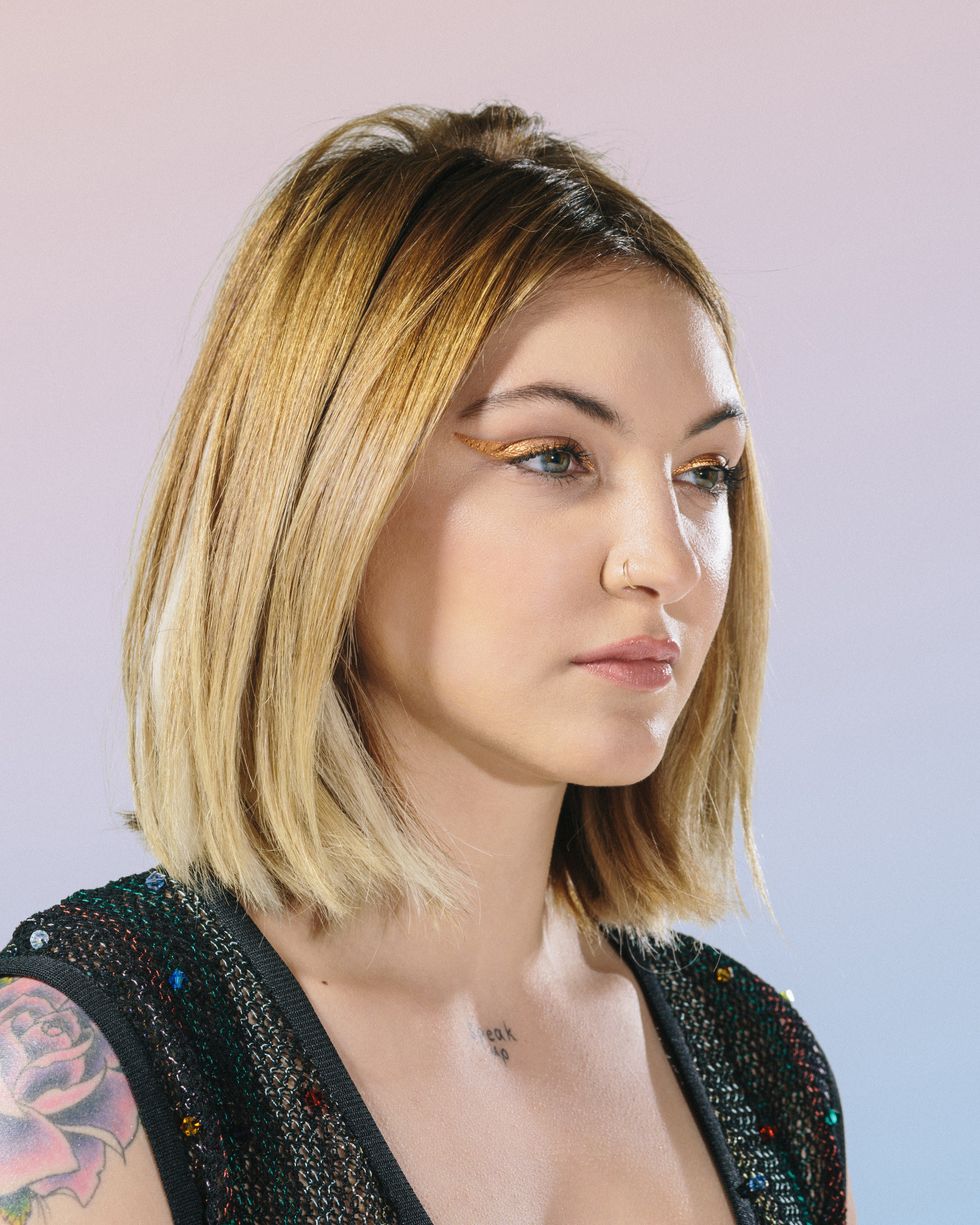 Jumpsuit: Missoni
I've read that you have panic attacks, including during your performance at the Billboard Music Awards last year. How can the people around you better support you through your anxiety?

Listening is a really big thing. A lot of the time when you have anxiety you want someone to talk to, you want someone to vent to. You feel like people are gonna not accept you if you feel like you're a burden. I think a lot of it is less about the people around me, and more about myself.
What are some routines you do that help you feel better amidst the intensity of your schedule?
I try to rationalize with myself a lot. I try to break it down. The other day I did a performance, and my stomach was cramping and I was really cold. I was like, why? I don't feel nervous, but it was my body being nervous, and my mind just tried to suppress the fact that I was feeling nervous. I kind of broke it down until it's really just nerves, and I'm okay. I do a lot of that.
Aside from your categories, what are you most looking forward to about the Grammys this Sunday?
There's going to be a lot of amazing performances. I'm excited that there are so many new artists that are performing this year. They're really getting a chance to have the attention that they deserve, which is incredible.
Will you be performing?
You'll just have to see.
Listen to Nervous System by Julia Michaels, below.
Photography: Ryan Duffin
Styling: Noah Diaz
Hair: Brian Fisher
Makeup: Bob Scott