By now, you've seen the picture heard round the world. A beaming Jennifer Aniston, sharing a moment of celebration with fellow SAG winner, Brad Pitt. Straight out of our '90s dreams, we see the two lovingly embrace, with Brad gripping her hand as she walks away.
If you're anything like me, you may momentarily question your having such a visceral reaction to the sight of these images. The ever lurking thought of, Why do we care so much? I must say, I'm far past the point of trying to rationalize the intensity of my feelings towards these iconic Hollywood couples. Instead, I am choosing to shamelessly revel in the excitement of this moment.
For those of you feeling similarly, we're not alone. Turns out the rest of Hollywood is just as invested. See for yourself:
Stephanie Shepherd is feeling flustered:
The excitement of it all has turned Brooklyn Decker into Nancy Drew:
Jamie Lynn Spears, Rumer Willis, Morgan Stewart, Jordin Sparks and Sarah Hyland just get it: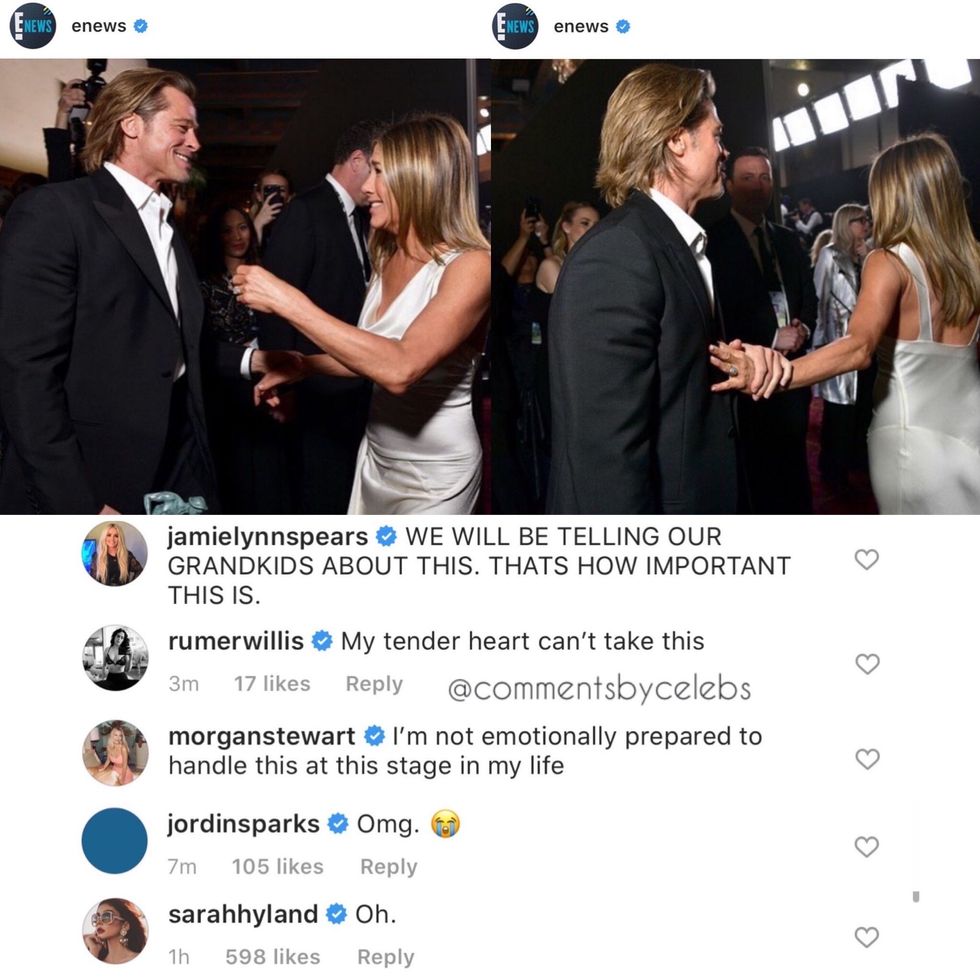 This video is far too much for Erin Lim, Hilary Duff and Stassi Schroeder to handle: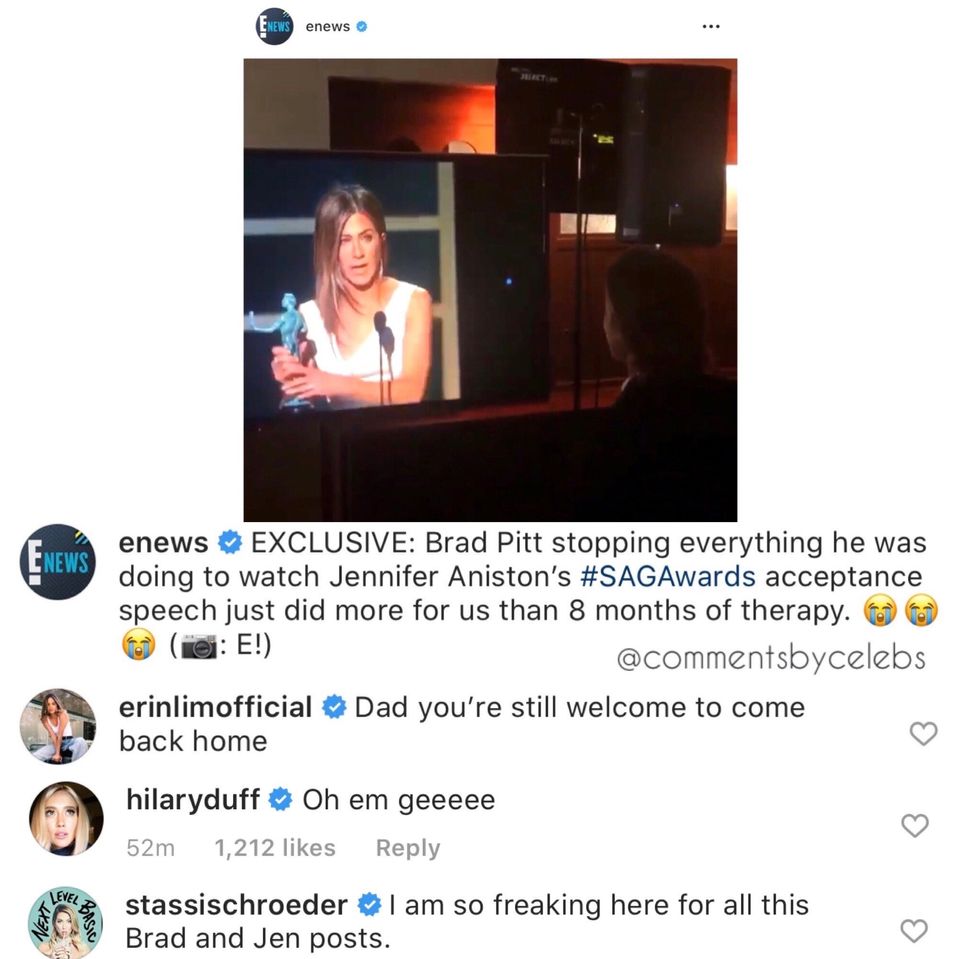 Jenny Han and Elizabeth Banks are awakened: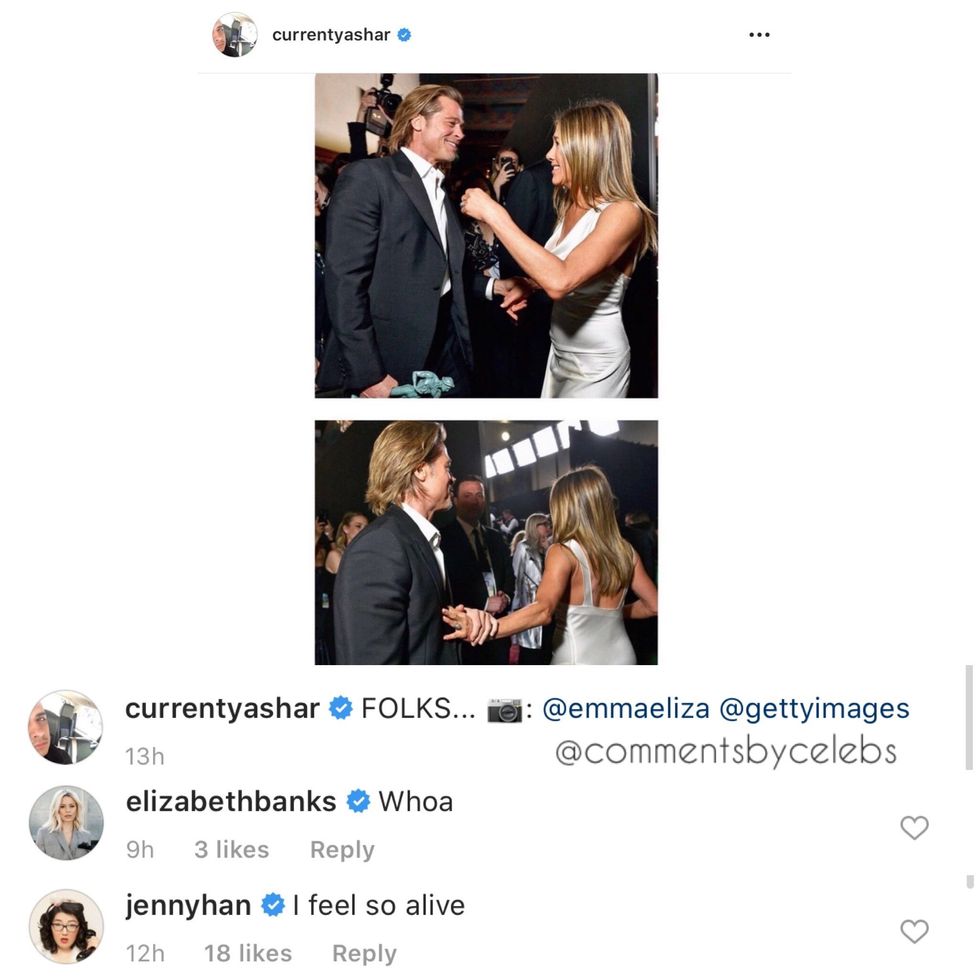 Blink 182 couldn't resist:
Sarah Levy got nostalgic: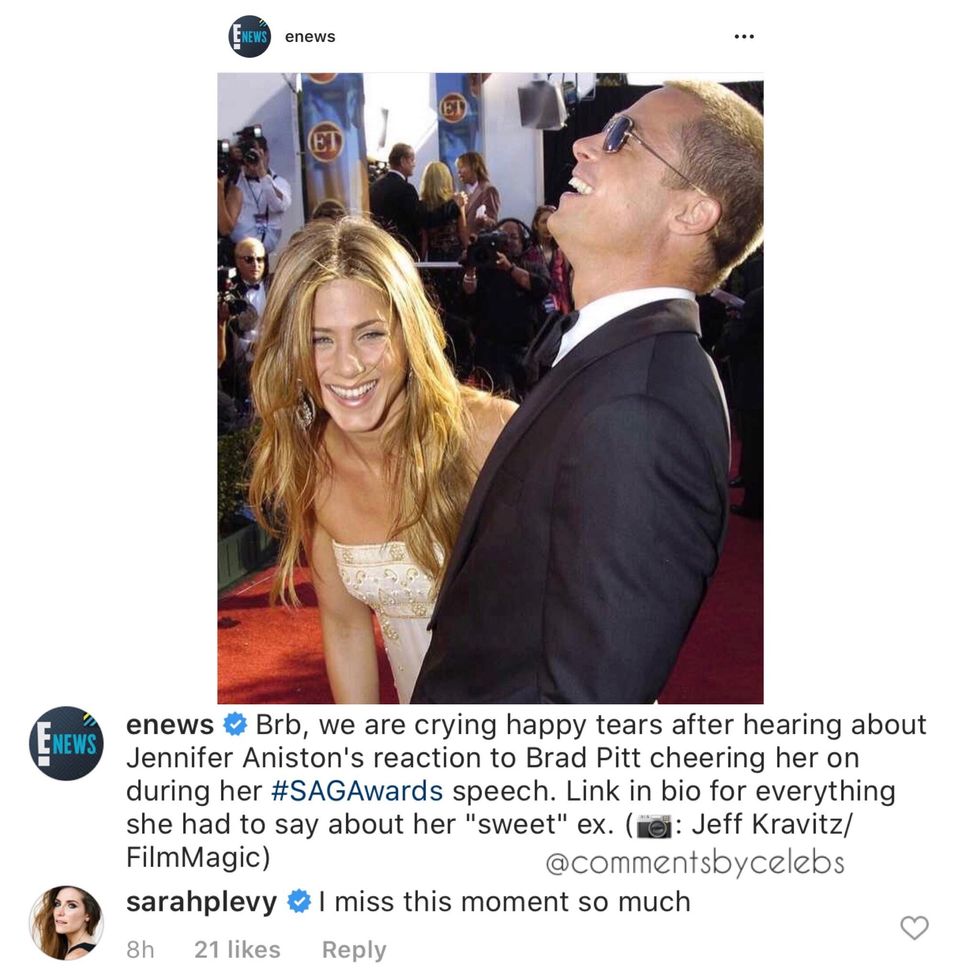 Of course, not to mention the sheer excitement on the faces of the attendees in the room. It's times like these I am particularly grateful for Instagram. Happy Awards Season, folks.
Sign Up for the Morning PAPER