Former Scissor Sisters frontman, Jake Shears, doesn't just love all things campy and queer, he thrives in it. Always known his incredibly glamorous and adventurous sense of style before crazy stage-outfits became the norm, Shears has worn many hats over the past couple of decades from recording with everyone from Cher to Queens of the Stone Age, recently released a memoir about his life, Boys Keep Swinging, starred in the Broadway production of Kinky Boots alongside Kirstin Maldonado, and was even an intern for PAPER once upon a time. (So forgive us if we're a little biased).
In the new video for "Everything I'll Ever Need," off his self-titled album, Shears embraces his inner showman and bares his soul on stage. As hybrid of glam rock icons Elton John and Freddie Mercury, Shears belts to an empty theater, mascara running down his face, before launching into a tightly choreographed cabaret number and then tearing through the streets of New Orleans. A theatrical rollercoaster, as Shears vocals rattle the rafters on each successive chorus it's impossible not to feel you heart swell bigger and bigger with each crescendo.
Related | Meet The Campy Designer Costuming Chicago Nightlife
Watch the premiere of "Everything I'll Ever Need" and read our interview with Shears about the making of the video below:
What was the inspiration for the video?
The videos for my album were made in a triptych. They all sort of go together and they were shot within a five day period of each other. In "Everything I'll Ever Need" I break through various environments; starting with a quiet intimate moment on stage, breaking through the audience into an empty theater, running through deserted streets of New Orleans and ending up alone at the Mississippi river. It's inspired by the emotional states you go through, and how to get from one to the other.
Is there a reason you chose to film in New Orleans?
I moved to New Orleans three years ago this month, and I live there part time. It really changed my life. I made and wrote my whole record there. The scene there and the people in the city are just so inspiring to me, and I wanted to shoot the videos where it all started.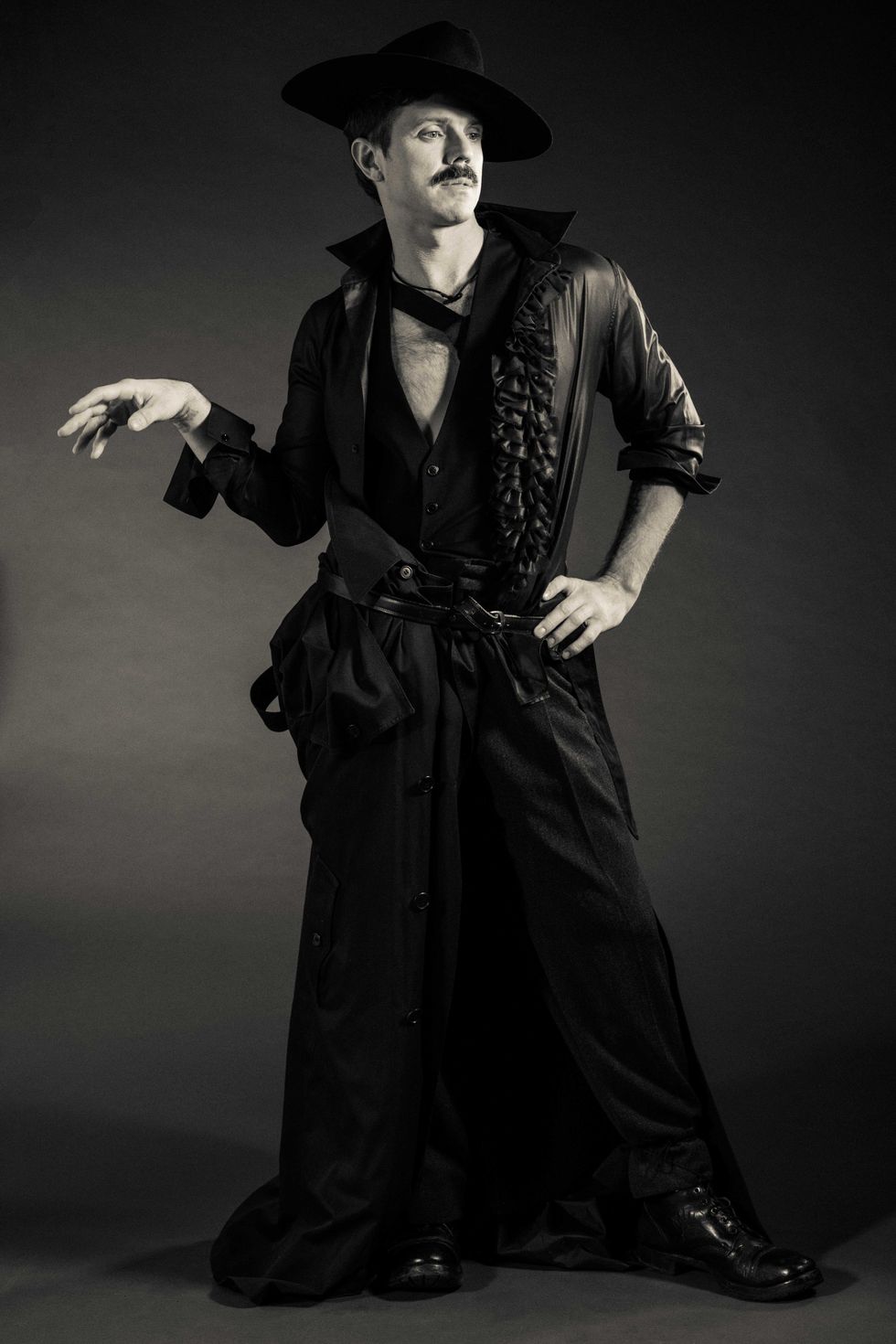 Photo by Greg Gorman
What do you hope people take away from "Everything I'll Ever Need?"
I wrote the song when I was in a really hard spot. I was by myself in New Orleans and didn't really know anybody yet, and I kept telling myself that I had everything inside of me that I would need to get out of the scenario I was in. The song is about knowing that you've got all the tools to succeed and move past the hard times, which it turns out I did.
Since this is Halloween, what is your go-to costume?
My go-to is in my costume closet in New Orleans – It's a naughty nurse uniform. It's a polyester dress with a nurse's hat, and it never fails! It's easy to put on and it looks great. And tonight for Halloween, I will be one of my favorite character heroine's of all time, Little Orphan Annie for a special night I'm doing on tour at the 9:30 Club in Washington D.C.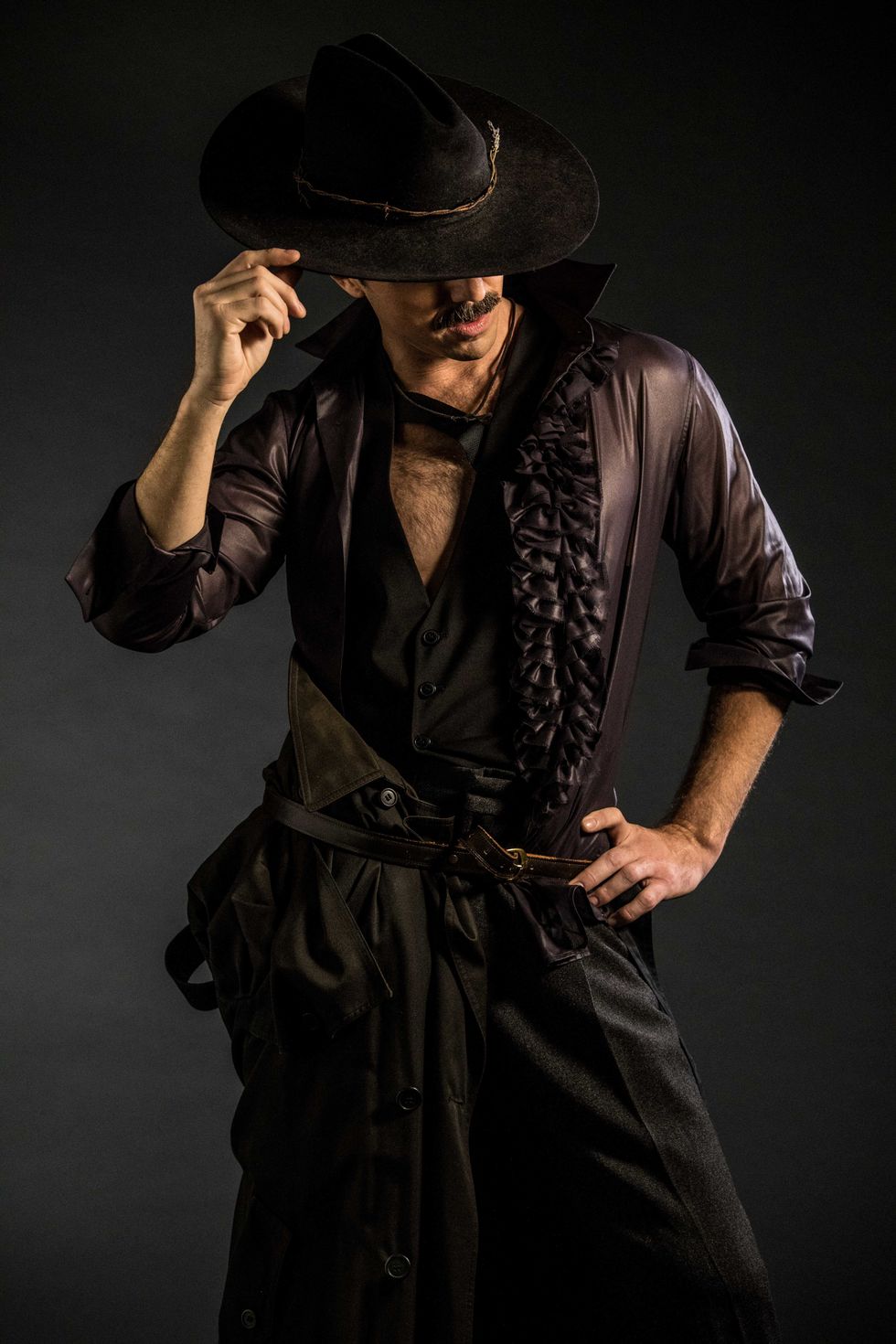 Photo by Greg Gorman
Jake Shears North American Tour Dates
October 31 - Washington DC @ 9:30 Club
November 1 - Philadelphia, PA @ The Foundry @ The Fillmore
November 2 - Brooklyn, NY @ Brooklyn Steel
November 4 - Detroit, MI @ El Club
November 5 -Toronto, ON @ Mod Club
November 7 - Chicago, IL @ Metro
November 8 - Minneapolis, MN @ Amsterdam Hall
November 11 - Seattle, WA @ Neptune
November 12 - Portland, OR @ Wonder Ballroom
November 14 - San Francisco, CA @ The Fillmore
November 15 - Los Angeles, CA @ El Rey
November 16 - Los Angeles, CA @ El Rey
Photo by Raphael Chatalain